Apply And Be Chosen To Celebrate Those You Value Most – Your Family

Apply NOW to be part of this
special portrait experience
for families who want to showcase the love & connection they share
through beautiful fine art portraiture.
Successful applicants will receive a Fine Art Portrait session
PLUS beautiful artwork for their home.
Apply Now!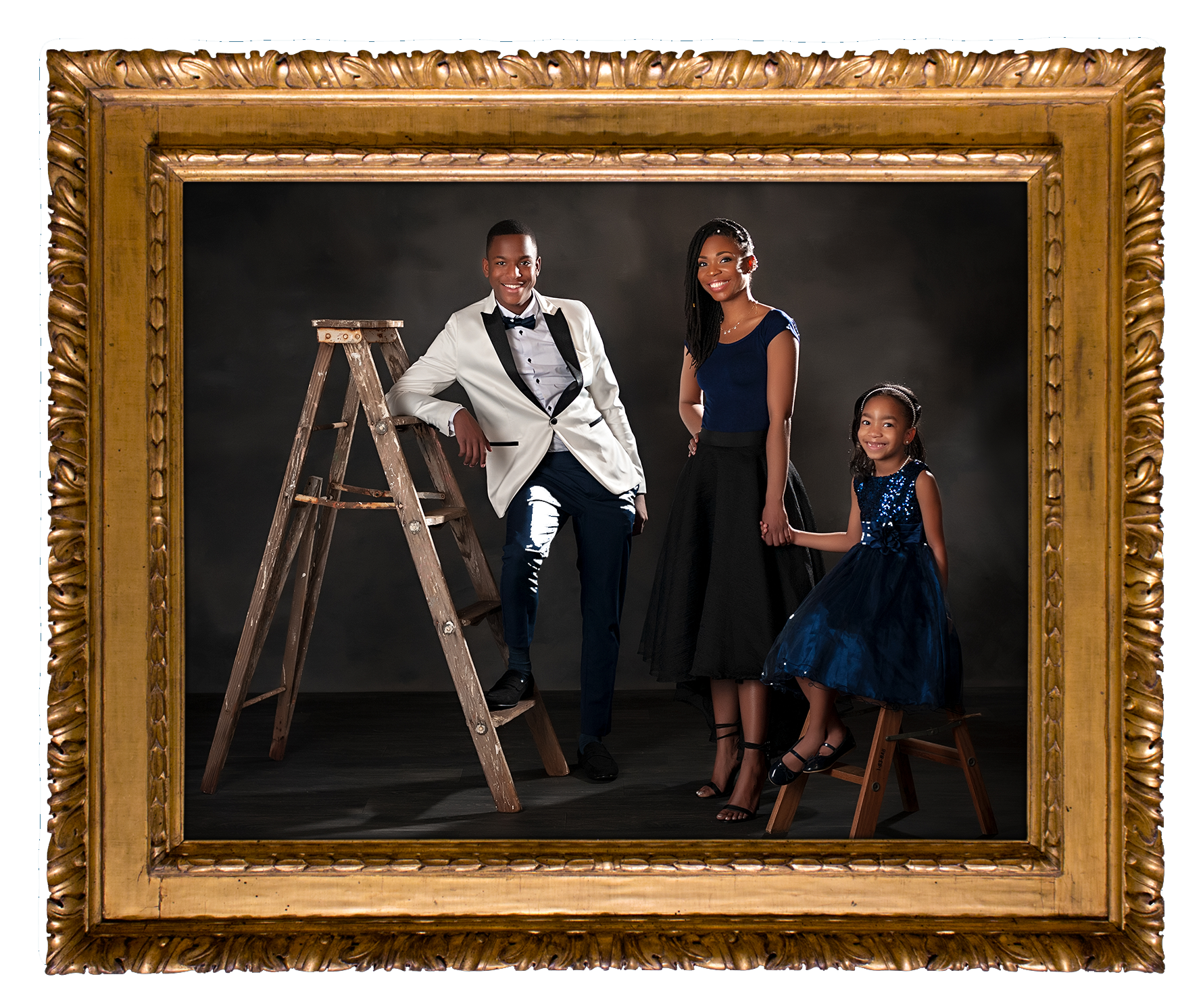 You Love Your Family More Than Anything!
Your Family's Unique Story
Deserves To Be Told In A Way
You Have Never Seen Before.
We Invite You To Apply For This Unique & Exclusive Experience That Will Remind Your Loved Ones How Much They Actually Mean To You & Where Home Is…
This Artist Project will also culminate in a published book, featuring the selected
families' portraits and their unique stories.
"All my possessions for a moment of time"
– QUEEN ELIZABETH I OF ENGLAND
You love your family more than anything
You would like to have a beautiful studio portrait taken with your children, or as an adult child you want portraits taken with your immediate family and grandparents. Generational portraits are encouraged. Do keep in mind that this Artist Project is not for extended families with sisters and brothers and all their children and grandparents.
You are willing to speak with us so we understand what family means to you.
Having artwork in your family home helps children grow up
knowing they belong to a home of love, security & connection.
It is proven that children who see artwork of their family in their home have a sense of belonging & confidence
Hi there,
Thank you for your interest in applying for our Artist Project.
Now, we understand that you might be hesitant to save a seat with everything that is going on.
Believe me, I understand that! I have a daughter myself.
So after having our studio closed, we implemented a series of measures to ensure that we can do this with all safety precautions in place – to protect you and us.
1. To ensure your safety, we will be wearing a protective face mask during the session.
2. For the safety and enjoyment of your family, only one family will be photographed at a time.
3. The safety of our clients is our top concern so any props used won't be reused until they have been thoroughly disinfected & cleaned after use.
So despite these challenging times, I'm looking forward to seeing you take part in our Artist Project!
All the best,
Mindy
The Ever After Experience

A $1000 Gift Certificate
for A Family Portrait Session & Artwork For Your Home. You'll Experience A Cinematic Presentation That Tells Your Family's Unique Story In A Way Like You've Never Seen It Before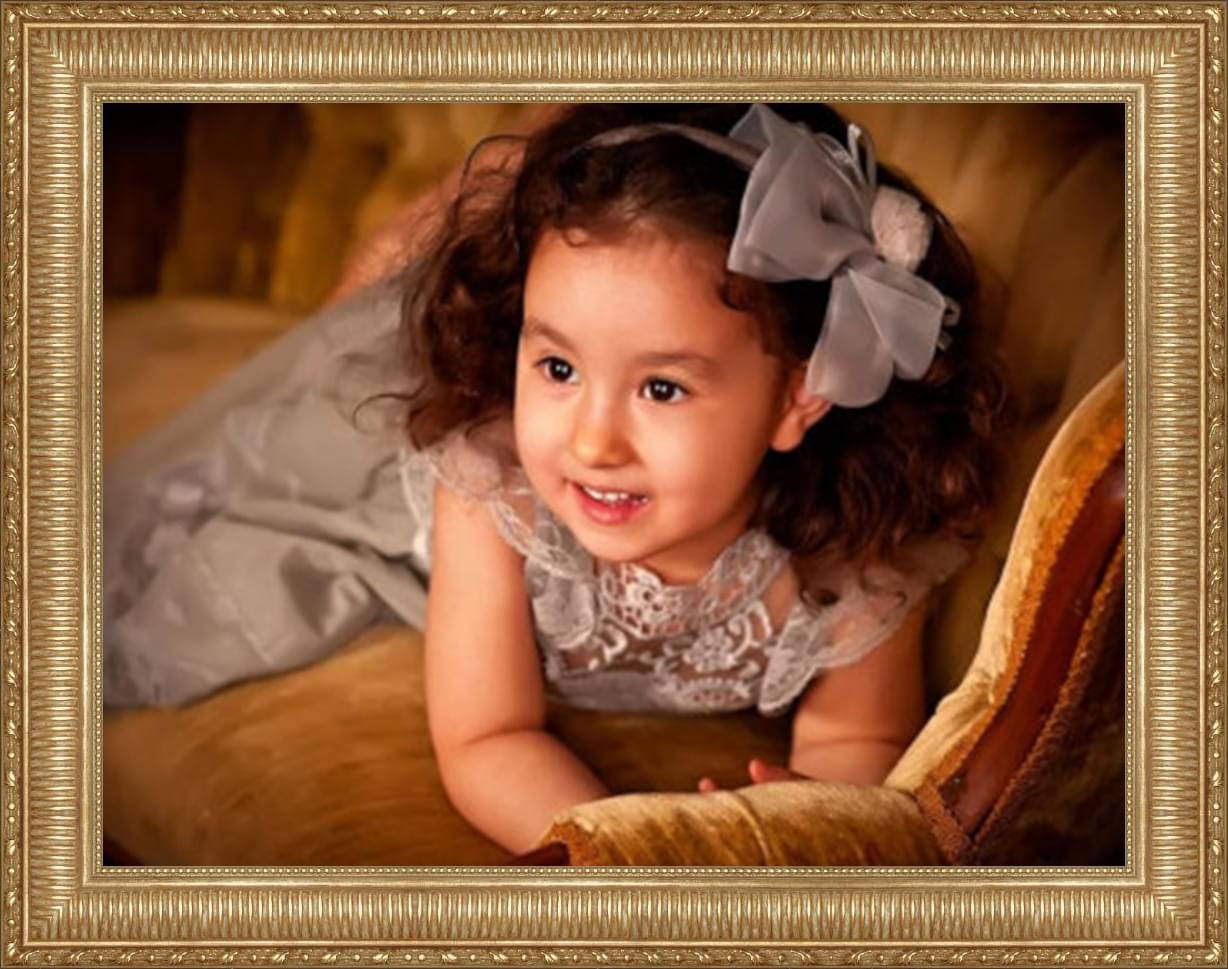 Custom Clothing Advice
Receive Our Custom Visual Suggestions & Take The Stress Out Of Coordinating Clothes For Your Family – It's Like Having Your Own Stylist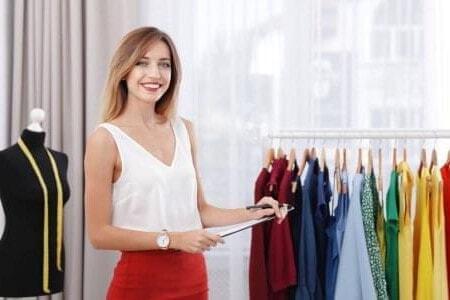 Your Family's Story
During A Cinematic Experience Discover And Enjoy Your Unique Family Story Like You've Never Seen It Before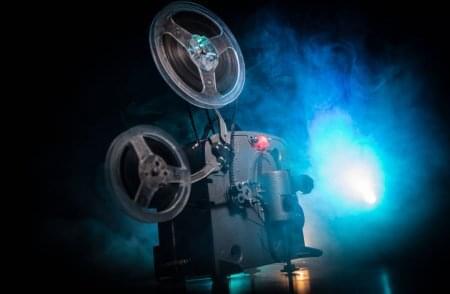 The Perfect Family Day
Receive A Collection Of Planned Itineraries So You Can Have The Perfect Family Day And Show Your Loved Ones How Much They Mean To You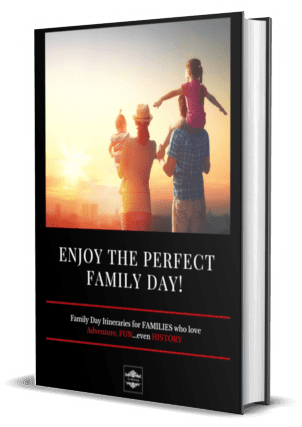 Apply for This Unique Experience Get Your Confirmation by Email You Are Notified If You Have Been Selected Schedule Your Call to Book Your Portrait Session
Are You Struggling To Make Your Family Feel Closer?
…to Show Your Kids How Much You
Really Love & Value Them?

The Meaning of Wall Art For Your Family

Did you know that a family spends on average only 34 minutes together each day?
Does this sound surprising… or familiar?
Do you love your family more than anything in the world but feel frustrated?
Are you working so hard FOR your family but aren't able to spend time WITH your family?
Family portraits connect your family…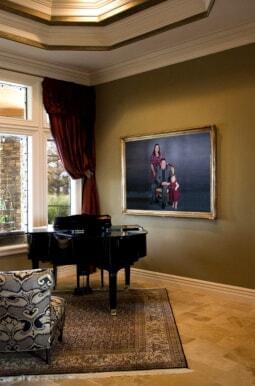 Are you constantly amazed, filled with love for the person your kids ARE, but they are growing up too quickly?
After all, time is the one thing you can NEVER get more of…
Family portraits press PAUSE and stop time… They are a visual love letter to your family so they feel celebrated and can draw strength and confidence from them…
Do your children KNOW where home is? The bare walls of your home tell a story in your children's eyes – or they don't. Either way, they communicate what you REALLY value!
A family portrait will remind them of your family's story, where they came from, the tribe that loves and supports them… even when you are not around.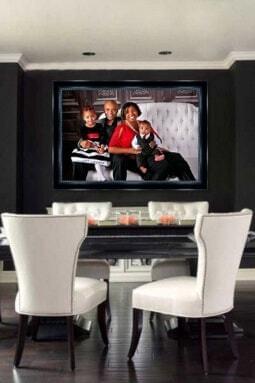 Your children want portraits with YOU in them!
Without these preserved memories, your kids are left disappointed… because there WAS no "perfect time"…
…NOW is the perfect time or there will be no family history of what their life was like growing up.
Only people in portraits will be remembered.
Quality Artwork that lives on the walls of your home is a constant reminder that your family is loved and important.
"Mindy and Joriana are patient, creative, and love what they do …
which is the greatest testament to the level of time and care they give to each of their clients"
– – DARIO RIVERA (Client)
How You Get Your Portrait
Your Family Portrait in 4 Simple Steps


Discover
Begin Your Portrait Experience With A Phone Call – To Properly Tell Your Story We Invest Time To Learn About Your Connections

Design
From Helping You Style Your Clothes To Wall Art Mock Ups Created From Cell Phone Snapshots – We Will Plan The Perfect Session

Photograph
Authentic, Meaningful Moments Celebrating You And The Ones You Love Will Be Captured At Our Residential Studio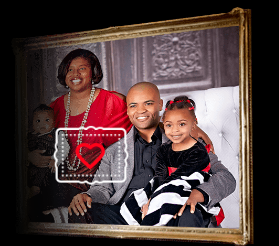 In Person Ordering
Select The Portraits You Love To Be Displayed As Treasured And Timeless Pieces Of Art Enjoyed For Decades To Come
Apply And Be Chosen
for this Artist Project
Celebrate Those You
Value Most – Your Family

We are Mindy & Joriana,
a mother-daughter team, and kindred spirits. In our world, nothing means more to us than family and family legacy. This is one of the reasons Joriana's name includes part of my name as well as both her grandmothers' names.
We are passionate about documenting the unspoken moments in your life. Especially when life gets busy. After all, isn't the best part of life the love and connection you feel for those closest to you?
The sweet part of what we do is getting to know our clients personally, connecting with them and those they love in the most intimate of moments. Along this journey, people often rediscover even more about what they love and treasure most. You will feel beautiful and connected, right now, in a world where that rarely happens anymore.
Helping our clients capture the love for the people around them and turn it into everlasting memories is one of the best things about what we do.
These unique and beautifully finished artworks become a constant reminder of who is important in your lives. This type of artwork, the type that belongs in a prominent place in your home lets you re-experience the things you love most about your family every day.
Don't miss another moment,
start capturing…
Your Moments…Forever!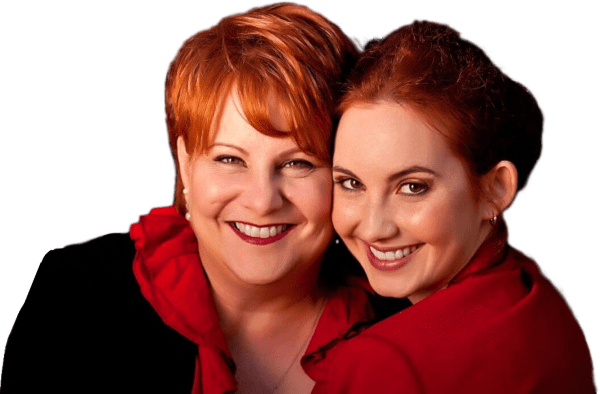 Don't Just Take Our Word For It…
Here's What Others Have Said About Their Experience!

"I went in with very high expectations and they were absolutely met and then some! You guys were fantastic with my kids and really able to capture them at their finest. The whole shoot was fun and even the reluctant children admitted it wasn't so bad.
The photos of my husband and I especially were really beautiful. Its not often we are both in the pictures together and the most frequent comment I have gotten about it was how great the photographs captured how Greg and I feel about each other and how we interact with each other. That's exactly what I was going for. The end result – absolutely fabulous! I will treasure these photographs for the rest of my life, truly. Thank you guys so much!"
– BARBARA FONTAINE "I enjoyed every step of the process. Working with Mindy and Joriana was delightful. They are kind, attentive and know what they are doing.
Their professionalism is refreshing and they produce amazing results. I would contact them again for more pictures in the future."
– – HUDA BATTERJEE "They did amazing job on the whole process! They took the time to get to know us and things about us in preparation of taking our pictures. They took time to put together an amazing viewing of the photos with class and a personal touch.
Recommend them hands down!"
– – JOSEPH MCCAGG Working with Mindy and Joriana was such a pleasure! They made us feel completely comfortable during our family photo shoot and despite what I thought were two very rambunctious boys (our sons), they were able capture priceless expressions and moments between the two of them in photos that we will cherish forever.
We had a lot of fun during our family photo shoot and it really shows in the final product, our family portrait and photo book! Thank you so much for capturing these moments that we can look back on forever!"
– – HUDA BATTERJEE … Or Watch Our Clients Describe Their Experiences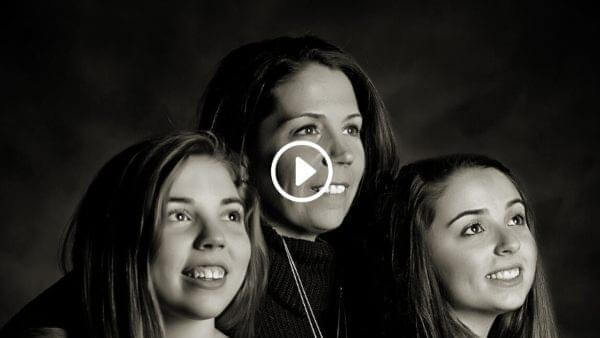 "They are just so comfortable and easy to work with! And they just make you feel at home, so you never feel tense or nervous how you look because you're never even thinking about how you look."

Apply And Be Chosen
for this Artist Project
Celebrate Those You
Value Most – Your Family
Apply And Be Chosen
for this Artist Project
Celebrate Those You
Value Most – Your Family
Frequently Asked Questions
Here You Find Answers To The Most Common Questions.

If I Am Selected, Is This All Really Free? What's The Fine Print?
Yes, there is no cost to you, no required purchase, no minimum purchase! Successful applicants will receive a complimentary Family Portrait Studio Session and a beautiful fine art 10 inch portrait with a total value of $1000. Please understand that not every entry will be selected – we are choosing a limited number of families. We are going to offer you more than your free portrait, so don't be surprised when you love them all!
To hold your portrait and ordering sessions on our calendar, you'll pay at the very least a fully refundable $300 holding fee. Your fee is refunded in full the day of your ordering session.
If you provide 14 days notice of reschedule of your portrait session, so that another family can be scheduled in your original time slot, your fully refundable holding fee will move with you to your new date.
For all permanently cancelled appointments, the Holding Fee is not refunded.
Ever After Portraits is a family-owned and operated boutique business and this holding fee helps to prevent no-shows and last-minute cancellations, allowing us to provide our clients with the highest level of service we feel they deserve.
What Will I Receive If I Am Selected?
Chosen applicants will receive a complimentary studio photography session, a 10 inch portrait with full artistry exquisitely mounted, textured and coated to last a lifetime. All selected will be able to enjoy their portrait experience without spending a penny.
If you're like most of our clients and have never had the occasion to have a family portrait, now is your time! If you are notified that you have been chosen, to reserve your session, please use the link you will receive via email or text to schedule a time to speak with our Booking Concierge. Our sessions are available from a few weeks to a few months in advance. Most people use this as an occasion to take a half day off school/work (as you would for an important doctors appointment).
Our gift certificates always represent a finished portrait. That means that if you choose the size and finish covered by the gift certificate, you will not pay anything. However, if you'd like a finish or size different than your gift certificate, you are welcome to do so. You will simply pay the cost.
When you come with a gift certificate you will have the same experience as all of our other clients. We make the same effort for every one of our amazing clients.
If I'm Selected, Can I Also Purchase More Portraits or Products?
Yes, of course! We are going to offer you more than your gifted portrait, so don't be surprised when you love them all! You do have the opportunity to purchase your beautiful portraits at your ordering session. Please note, no online proofs or printed proofs are available with our Studio. (No order is required, but since almost everyone does purchase, we have made information available since we specialize in wall art.) As a guide, the artwork begins at $500 and most clients spend $1500 and up on their finished art pieces.
Are There Any Requirements?
If selected, you do need to be able to participate in a planning phone call to pick your dates and plan your session. Mindy will begin planning your session so that she can get to know your family and and give you some homework to better plan the artwork for your session. This is a part of her creative process to create the most meaningful portraits you've ever had. To use your gift certificate, you and your partner need to be able to come to our Studio in Sterling, VA for your portrait session.
How Will The Ever After Experience Tell The Story Of My Family?
The Ever After Experience includes a cinematic presentation of your portraits that showcases the story of who your family is to you right now. Don't worry; we'll have tissues on hand. It's quite an emotional experience! Be ready to fall in love with your family all over again.
The art you choose to purchase will then live on the walls of your home, (and maybe your office) showcasing for all that enter that your family is what matters most to you. These meaningful portraits will be a visual reminder of what is most precious to you – and as your children grow up, the portraits will constantly mirror back to your family how loved and important they really are.
What Is The Studio Primarily Known For?
We are Fine Art Portrait Artists for busy families who want to stop time and keep moments with their loved ones forever.
With a joyful and sensitive eye, Mindy, our primary Portrait Artist, brings something new to the art of family portraiture. These masterful portraits aren't just for today, they're for passing down through generations as cherished family heirlooms.
We are most often commissioned by clients who are looking for custom artwork of that which is most important to them — their families.
Celebrating your loved ones and helping you experience those precious moments over and over again every single day is at the heart of what we do at Ever After Portraits.
Our process is custom to each family, and with impeccable custom service we will guide you through a Fine Art Experience that will rediscover the love you have for those closest to you.
Meaningful, authentic portraits will then live on the walls of your home. After all, it's what you do with the portraits that will determine if it will be treasured Art, or a distant memory which may be forgotten, lost like tears in the rain.
What we deliver to our clients is so unique – the products we create are not only the highest quality available today, but they provide more than the tangible; they deliver memories – something that will not only withstand the test of time but will be cherished even more with each passing year.
Sadly, the importance of portraits is often not appreciated until something happens such as the loss of a loved one. Portraits are oftentimes the only link to our past.
We Are Not Really Sure We're Wall Art People. What If We Just Want Some Small Prints Or A Few Digitals?
Our goal is to create artwork that will help those who value their family and value meaningful artwork showcasing the ones they love. We truly feel that our art isn't complete until it's displayed.
Most clients have never experienced a portrait session like this. They are truly surprised by the incredible beauty of the meaningful portraits custom created for their family.
A client recently expressed, "I went in with very high expectations and they were absolutely met and then some! You guys were fantastic with my kids and really able to capture them at their finest. The whole shoot was fun and even the reluctant children admitted it wasn't so bad. The photos of my husband and I especially were really beautiful. It's not often we are both in the pictures together and the most frequent comment I have gotten about it was how great the photographs captured how Greg and I feel about each other and how we interact with each other. That's exactly what I was going for. The end result – absolutely fabulous! I will treasure these photographs for the rest of my life, truly."
We realize that the wall art that we offer is not for everyone. Mindy can review all of the Studio's custom artwork products during your consultation to ensure that working with us is a good fit. We do offer gift prints for parents and grandparents.
What Can I Expect To Happen Prior to The Portrait Session?
Instead of requiring you to do the planning in person, either your Booking Concierge or another Ever After Team Member will schedule your session, take your fully refundable holding fee, and help you design and plan the perfect session.
Photographing the things you love about your family through your eyes ensures that the portraits created are meaningful to your family. To create a deeper connection with your family and tell your unique story, questions will be asked to get a sense of what is meaningful to you about your family. Having these conversations before your portrait session ensures your wall art portraits will represent that which is most precious about your family to you.
Prior to your portrait session, depending on the session experience you choose, we will create and email wall concept designs, so you will know exactly how beautiful the wall art you purchase will look in your home.
As part of our custom service, we will also help you coordinate your clothing like a stylist would.
And because we understand what life is like for busy families, all planning is done over the phone or through email.
What Can I Expect To Happen On The Day Of The Portrait Session?
On your portrait session day, Mindy will welcome you to Ever After Portraits' residential studio.
How do you want to be remembered by your grandchildren? Most families dress to impress and arrive ready to be photographed. (This often depends on the ages of the children in the portrait.) As soon as everyone is ready, Mindy will create your portraits in front of a carefully chosen hand painted backdrop. She will prompt, pose and direct you so you know exactly where to put your hands and which way to stand and position yourselves in the most flattering way. Some portraits will be more candid, some might be more posed, but every portrait will be truly meaningful and beautiful to you and your family.
How Long Will Our Portrait Session Last?
Your portrait session lasts anywhere between 30-45 minutes. Please arrive in the clothes you want to be photographed in.
Most families take the day and celebrate by having a family day together, exploring Loudoun County after their portrait sessions. Whether you choose to peruse the rolling countryside, visit the animal park or historic locations – or indulge in your choice of casual or one-of-a-kind gourmet dining experiences, we know your family day will be unforgettable. With more than 40 wineries and even more on the horizon, Loudoun County offers the most wineries out of any county in the Commonwealth of Virginia, making this a true wine-lovers destination. Loudoun also offers fun local shops, art galleries, coffee shops, and even chocolate as art that kids (and adults) love!
How Do I See My Proofs?
This is an extremely special part of your portrait experience with Ever After Portraits. One to two weeks after your portrait session, you and your partner will experience your cinematic presentation and ordering session!
This cinematic experience can sometimes be emotional, as we tell the story of your family. After, you will see more of the the beauty of your family in portraiture and choose the portraits you love. We will help guide you as you select your favorite portraits to enjoy on the walls of your home. After choosing wall art, clients often add on an Album or Portrait Box. All orders are placed at your ordering session as there are no proofs to take home and no images that go online. The Ordering Session and Cinematic Presentation is often described as one of our clients' favorite and most memorable parts of the Ever After Experience.
What Should We Wear?
We recommend waiting until your planning call to decide on and finalize your outfits. Mindy will create visual clothing suggestions to guide you in selecting the perfect clothing for this Artist Project.
A semi formal classic and timeless look is preferred for Studio portraits, formalwear or suits for men, gowns or dresses for women.
Mindy provides all scheduled portrait clients with a detailed guide that includes wardrobe suggestions and ideas – and the result will be the most beautiful family portrait you've ever had taken.
What Else Do We Need To Do To Prepare For Our Portrait Session?
Here are a few suggestions…
Ideally men will have haircuts 1-2 weeks before the portrait session and not immediately before. A close shave the day of the session for gentlemen is also recommended.
For women, touching up hair color if needed is also ideal 1-2 weeks before the session.
Simple manicures and getting a good night's rest before your portrait session are recommended.
Celebrity/high profile makeup artistry and hair services is available to come to the Studio. Please inquire if you're interested in adding these services to your portrait session.
Any additional time you invest in preparing for the portraits will pay off!
Are We Allowed To Take Cell Phone Pictures In The Studio?
Please do not. No cameras, including cell phone cameras, are allowed in the studio. Because phones can distract and impede the portrait making process, photos are not permitted to be taken by clients during any part of the actual portrait session or ordering appointment. Thank you for your kind understanding.
Where Should I Hang My Artwork?
Most commonly, clients choose to hang their artwork in areas of their home where they will see it frequently. The family rooms, living rooms, and playrooms are often favorite locations. Others enjoy hanging their portraits where they can be seen the moment they walk in the front door of their home. Some clients who already have art displayed throughout their homes choose to place their portraits in the children's bedrooms and playrooms, in their Master bedrooms, or in hallways, either upstairs or downstairs, or in a basement hangout. A stairway is also a popular option.
I Love Them All! How Will I Choose?
Most often clients are surprised by how moved they are by their portraits. Our Ever After Experience is truly unique and one of a kind. The ordering session and selection process helps clients to decide and order with confidence. Art is a visual medium – that's why we need to see it before choosing it. At your ordering session, you'll be able to see your portraits shown to all of the actual available sizes, which aids in your decision making.
How Are You Addressing COVID?
The safety and well being of your family is taken very seriously. Sessions are scheduled with ample time to clean in between clients. The Studio Team is vaccinated and wears a mask the entire time you are at the Studio.
Why Are You Offering These Sessions?
COVID has created great challenges for many families. As a way to give back to our community, we decided to make this year "The Year of Family." Our goal is to give families legacy artwork to be cherished for generations and to capture the beautiful connection and love that families share.
I Hate Pictures Of Myself! Help!
You are in for a treat! Before sharing your portrait with you at your ordering session, your portraits are prepared as proofs. Any portraits that you then order will receive our lavish Master Level Artistry, including complimentary additional modifications at your request to make your portraits even more beautiful and striking. Past requests have included softening lines, stray hair removal, whitening teeth, filling in missing or crooked teeth, braces removal, "slenderizing" waists and arms, reduction of double chins, and adjusting clothing, etc. The magic combination of skill in posing, lighting, and our master-level artistry can remove up to 25 pounds!
Perhaps more important to keep in mind is that creating a portrait like this is a true gift for your children. Parents tend to see themselves critically while children simply love seeing the family together. Family portraits are a powerful, nonverbal way of showing our children how much they are loved and valued. If you are the parent who is always behind the camera, or if you dislike yourself in most pictures, please know that this will be a unique experience for you. Mindy will use her 30 plus years of expertise in posing and lighting, which creates flattering portraits that also feel very "you".
Do You Have Weekend Appointments?
All Portrait Sessions are scheduled on Fridays at the Studio by appointment.
The Studio is typically closed on weekends. On occasion, select Sundays, school and federal holidays are available and, as premium appointments, require a higher non-refundable holding fee.
Ordering and selection meetings are held on Tuesdays, also by appointment.
Who Should Attend The Portrait And Ordering Appointments?
If you are married or partnered, both you and your spouse or partner will not want to miss this appointment! In most relationships, both members have at least some input (either financial or aesthetic) in the selection process. Our experience has shown that clients feel much more confident of their choices and decisions when they are made together. If one of you is unable to attend, please call to reschedule. It's that important!
Can I Have My Whole Family Photographed at the Same Time?
We invite you, as an adult child, to have portraits taken with your immediate family, your children, your parents, your grandparents. Generational portraits are encouraged. Do keep in mind that this Portrait Session is not for extended families with sisters and brothers and all their children.
How Will We Know The Right Size For Our Portraits?
To help you in your selections, we project your portraits large for you to see. This enables you to see them larger than life-size and to experience every detail. Then, once your portraits are narrowed down to your top favorites, they can be enlarged or reduced on our software system to show various sizes. You will literally be able to see your portraits the way they will look in each size. Typically, one size resonates, moves you the most and feels right for you. Our unique process particularly helps people who are visual and who prefer to see something first before choosing it.
What Kinds Of Products Do You Offer?
We have two lines of Wall Art, Legacy and Designer.
Our Legacy line has two finishes, Masterpiece and Signature, both suitable for framing.
Our Designer line has four frameless finishes, Wood, Ice, Gallery Wrap, and Steel.
We also offer Portrait Boxes and Albums, as well as other boutique luxury products.
What's Different About the Products that You Offer?
Our museum-quality products stand the test of time — enjoyed during your lifetime, and then treasured by those that remain as they bring people into their own home and show off the legacy of their family, or look through albums with their children. These products will bring joy to your family for generations.
If We Choose To Place An Order, When Is Payment Due?
If you choose to order something more than the gift certificate, payment is due the day of your Ordering Session appointment when your order is placed. Financing options and payment plans are available.
If We Choose To Place An Order, Will The Order Have To Be Paid In Full Before It Is Delivered?
Yes. Orders will not be delivered until the order is paid in full.
How Do I Receive My Finished Portraits?
Orders are dropshipped for your convenience.
What Is Your Holiday Season Cut Off Date To Ensure Delivery By Christmas?
Portrait and Ordering Sessions must be held and the product order must be paid for in full by November 15th, in order for it to be ordered in time for holiday season delivery. Once the order is placed, we are then completely at the mercy of the commercial lab that is processing our order along with the thousands of other orders of folks who want their products before Christmas! That's why we absolutely do not guarantee orders will be delivered by Christmas if they are placed after November 15th.
If delivery before Christmas is important to you, we'd love, love, love it if you ordered sooner rather than later to be sure everything arrives in plenty of time!
What Do Products Cost?
Our products start at $500 and go up from there. Wall Art ranges from $1,500 to $20,000.
It is true that a custom experience and high-quality products will initially be more expensive than going to a cookie-cutter portrait studio at your local mall, or someone who will hand you a USB of images and leave you to your own devices as to what to do with it.
As Portrait Artists, we invest time with you and your family and provide you with a custom experience, creating wall art uniquely for you, customizing our portrait sessions and our wall art to each family.
Every single product we offer is printed on archival paper with archival inks, so they are Museum quality. Protective sprays are applied to our wall art products as well. These high-quality products are rated to last for at least 150 and as much as 250 years, depending on the artwork you order.
We know your family portraits are of those you cherish and that they will most likely become treasured family heirlooms. In order to do that, they have to stand the test of time. Our products will do so – and the value will continue to grow year after year.
There is nothing more important than the ones you love. Make a lasting investment in family portrait wall art that will become cherished family heirlooms. The generations to come will appreciate your forethought as they share that heritage with others, "See? That's my family!"
We Are Coming In From Out Of Town. Where Do You Recommend We Stay?
Mindy has been commissioned by families from DC, Leesburg, Maryland, Pennsylvania – even Texas! We can provide a list of unique and fun places to stay in Sterling and nearby.
Loudoun County is a popular tourist destination. From the bike trail to the ale trail, to scenic vineyard views and historic small towns, discover how Loudoun is a must-visit destination for lovers of artisanal, epicurean and culturally rich experiences!
Located in Northern Virginia just 25 miles outside Washington D.C., Loudoun County has attractions for outdoor enthusiasts, foodies, beer and wine aficionados and history buffs alike.
How Long Do You Keep the Portraits?
Ordered Portraits are archived for reorder. Due to storage limitations, we are unable to maintain and store unordered portraits. Portraits that are not purchased are purged periodically to make room for new archives. Thank you for your kind understanding.
How Long Will It Take To Receive My Artwork?
Many of the canvases our discriminating families choose are handcrafted and exquisitely painted by hand. The frames offered are museum-quality to our exacting standards.
Clients are given a time frame from 4 to 6 weeks for our typical delivery, or up to 8 to 10 weeks for painted or framed portrait artwork to be completed.
Our clients have often told us that it is always worth the wait for such beautiful custom pieces of art!
How Can I Contact The Studio?
Feel free to call or text the Studio at this number: 📞 571.434.0009.
The Studio's e-mail address is ✉ [email protected].
Please note that the Studio is closed on Saturdays and Sundays and will not reply to calls, texts or e-mails during that two-day time period. Thank you for your understanding.
What Is Your Address?
Ever After Portraits creates portraits by appointment only at our residential studio which is ideally situated 25 miles from Washington, D.C. in the rolling hills of Northern Virginia. Our fully equipped indoor and outdoor studio rests on 2.5 acres located at 📌 46506 Oak Lane, Sterling, Virginia, 20165.
How Do I Schedule My Portrait Session?
Portrait Sessions are scheduled over the phone with our Booking Concierge. To schedule your Portrait Session, just use the link you will be sent via email and text message. This link will allow you to choose a time to speak with us at your convenience.
When you speak with the Booking Concierge, you will choose your date and pay a Fully Refundable Holding Fee. Because we set aside the studio for only one family at a time, we require a holding fee is paid for any type of session scheduled on our calendar. This Holding Fee does not constitute any obligation of purchase.
Rescheduling a session less than 14 days before your session will result in loss of the Holding Fee. Rescheduling a session more than 14 days in advance will automatically reapply your Holding Fee to this new date, and that will be refunded when you come for your Ordering Session.
For all permanently cancelled appointments, the Holding Fee is not refunded.
Plan for your Portrait Session to last about an hour. During this time we'll create what we call a "relationship portrait" that speaks of your family's love. We will also create individual portraits of the children during this time too depending on their ages.
During your phone call with our Booking Concierge, you will also schedule your Ordering Session for about a week and a half after your Portrait Session, where all of the decisionmakers will be present, During this time, you'll be able to choose your favorites along with the perfect size for each portrait. You will place your commissioned order at this time.
Cash or check is our preferred form of payment, but we also accept Visa, Mastercard, Amex, and Zelle.
Once your order is placed, please allow 4 to 6 weeks for our typical delivery, or up to 8 to 10 weeks for painted or framed portrait artwork to be completed. Your portraits are shipped to you and ready-to-hang once they arrive at your doorstep.