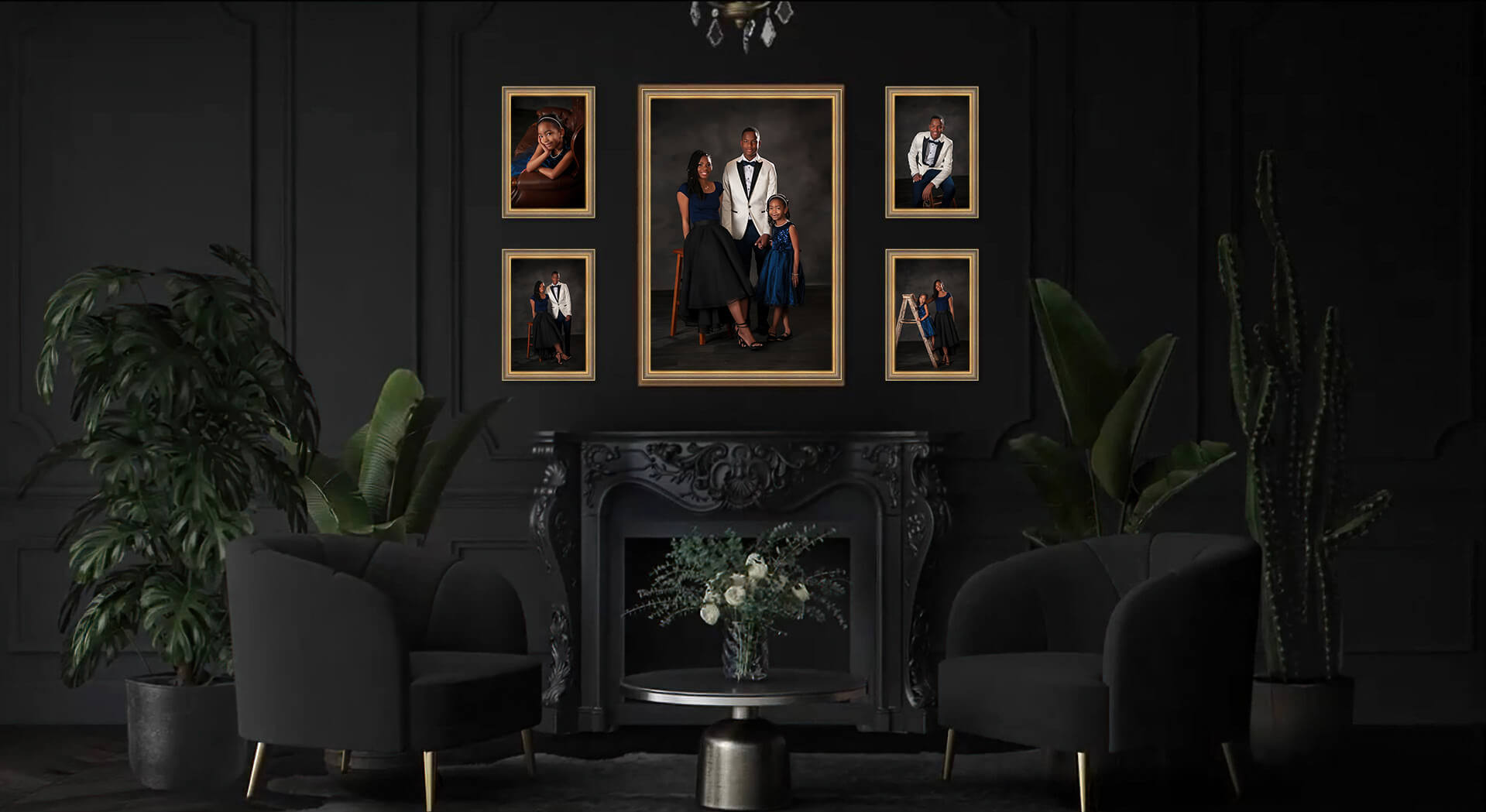 THE MOST  VALUABLE ART
YOU'LL EVER OWN
Meaningful Portraits of  What Matters Most
At Ever After, we begin with the end in mind.  The aim of every Portrait Session is to create stunning portraits to be displayed in your home, portraits with impressive simplicity and luxury craftsmanship.
Every piece of your fine art is custom-designed to reflect your family's style and the spaces in which you live.  From intimate pieces to more grand custom art pieces shared above a fireplace or behind a sofa, we work with clients whose needs vary yet who all are unwavering in their desire for something bespoke and beautiful.
With careful collaboration throughout the process, every choice along the way leads to a perfect end result: priceless fine art pieces that will be passed down and treasured through the generations of your family.
Custom entry level wall art starts at $1500
THANK  YOU  FOR  YOUR  INTEREST
IN  CUSTOM  WALL  ART
Your Session Fee becomes a Credit toward Purchase
For more comprehensive investment information:
Personalized Planning and Design Session

Wardrobe Styling like a stylist would, with guidance and custom clothing suggestions

Your unique Portrait Session will be designed to capture the relationships you share with the ones you love the most.

Your Ordering Appointment takes place 1-2 weeks after your session — we will guide you with our Artist eye, making recommendations for your fine art pieces, based on our collaboration together

Our state-of-the-art software allows us to virtually place your favorite portraits on different walls of your home so we can determine the best size and location to create impact for your finished art pieces

Professional, individualized retouching and artistry on all purchased pieces

Your finished portraits are prepared with painstaking attention to detail, created with exquisite craftsmanship, using only the finest materials.  They are as bespoke as they are beautiful – chosen to reflect your family's style

Archiving of your purchased portrait files

Professional installation is available for any art over 30" at your home or office

Happiness Guarantee