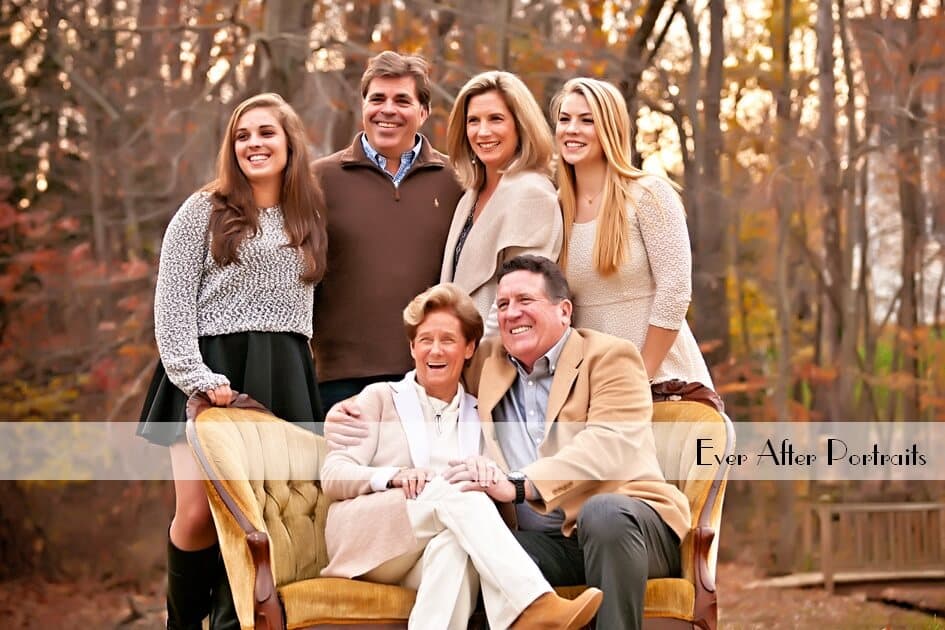 Is your family going to be home for the winter holidays? It's portrait time! | Northern VA Family Photographer
This week we celebrate multigenerational and extended families! As a family photographer with a portrait photography studio in Sterling, VA in Northern VA, we meet many families, and each is unique with their own story to tell. Several of our favorite sessions have been ones that included extended family, sometimes the grandparents, and sometimes even the great-grandparents.
Multigenerational Family
This portrait below is of one such family. Carolyn took advantage of having her girls back home from college and having her parents visiting at the same time to have a family portrait done.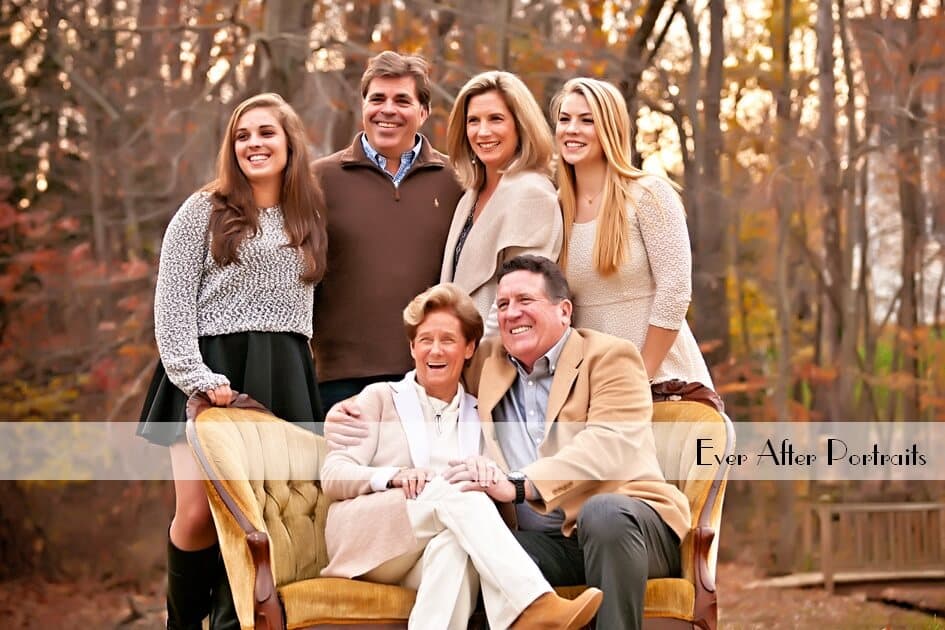 Outdoor Portrait Park
The fall and winter holidays of Thanksgiving and Christmas are a wonderful time to schedule an extended family portrait session with us at our portrait photography studio. For the past few years, our outdoor portrait park here in Northern VA has had beautiful fall colors through the end of November. If the weather changes, then we also have our indoor studio for your session!
Is your family going to be in this year for the holidays? We hope we have the privilege of meeting you all for a portrait session then!
Family Photographer, Portrait Photography Studio
Ever After Portraits is comprised of Mindy Belcher and Joriana Belcher Anderson, a mother-daughter portrait photography team located in Northern VA, in Sterling, VA. We specialize in timeless and emotive fine art family portraits.
Family means everything and capturing those precious moments to preserve forever will mean family heirlooms for you to share for years to come.
Best,
Mindy & Joriana – Contact Us!