Are you searching for Fine art photography of your family near Fair Oaks VA so that you can have a Portrait of them that is a keepsake?
Whether your children are toddlers or grown up and about to go off on their own it is always nice to have a family portrait! Portraits are the family keepsakes that can treasured and shared forever!

The Huewe family came to our Northern VA outdoor studio and had a blast enjoying all the fall foliage and our big red truck! The truck and sofa are part of our vast prop collection so we can design a portrait session that is created just for your family. We also have special tips if you need help in deciding what clothes to wear for your session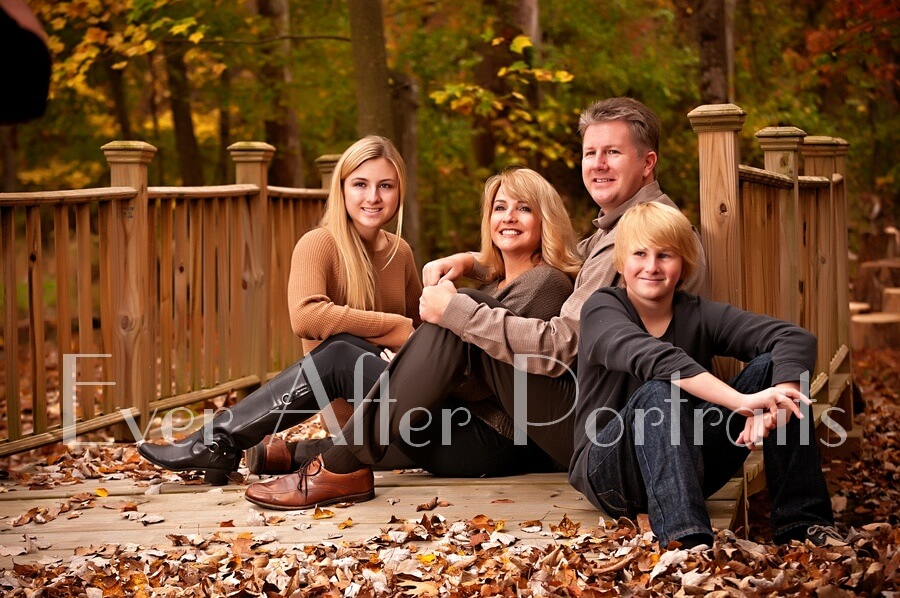 The Huewe family enjoying the beautiful fall day relaxing on the bridge in our outdoor studio.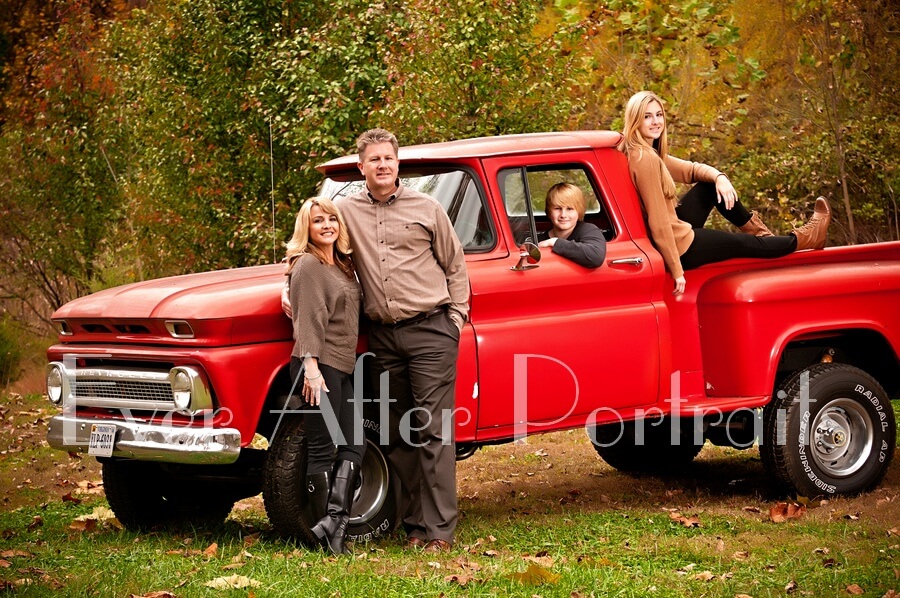 In the colorful autumn garden, Adam is the driver in our red truck, while his sister Taylor sits on the back and parents, Patti and Brian are at the front.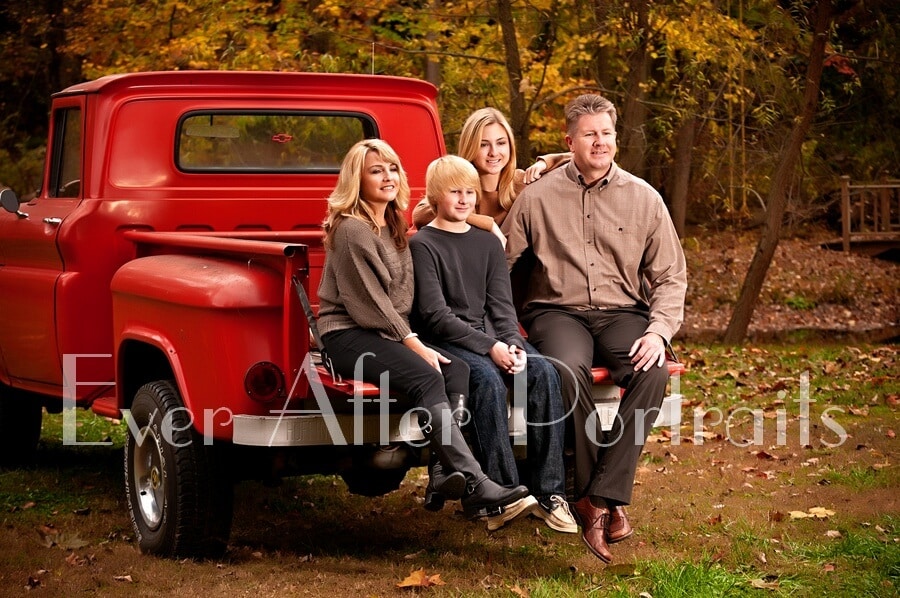 Ready for a ride in the country, this smiling family is posing on our red truck in our outdoor studio.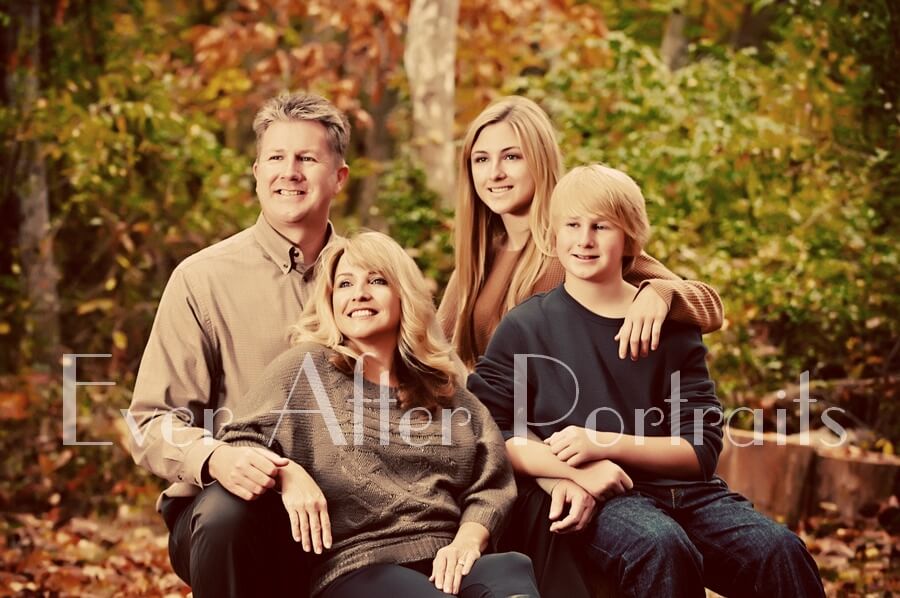 The Huewe family enjoys the beautiful autumn garden.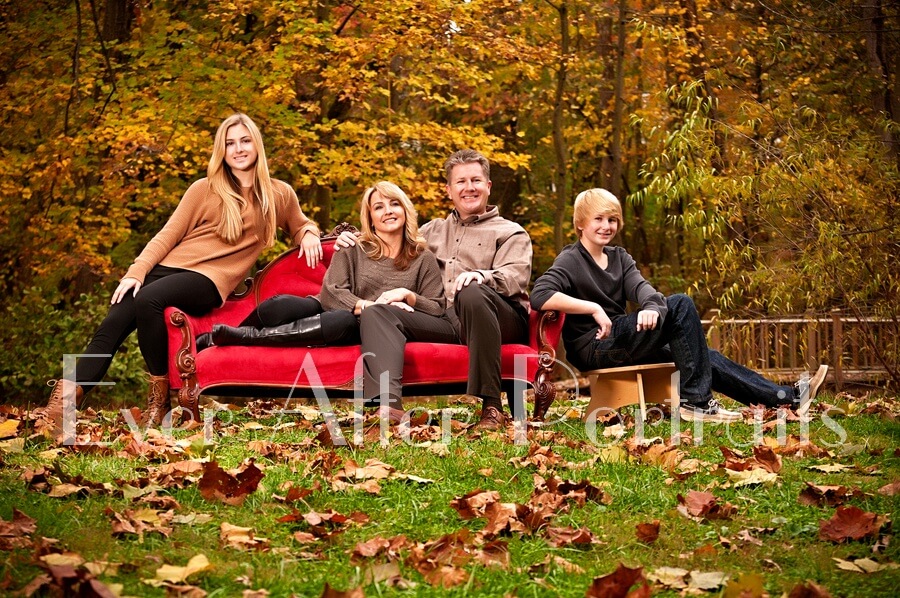 With the golden leaves in the background, the Huewe family relax on a red sofa looking out into the horizon.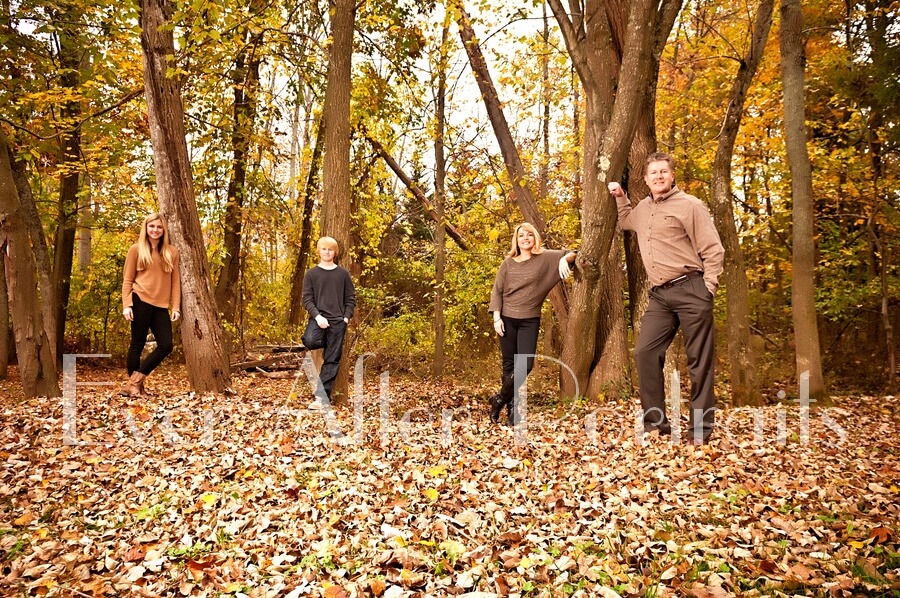 In this unique portrait, each family member leans against a tree with a gorgeous fall background.
Loved ALL of our shots! Thought I was just going to take a family portrait in the Fall leaves but ended with amazing wall art of our family and a beautiful photo album that I will always cherish!

The ladies were fabulous and made our photo shoot fun and memorable!
-Huewe family
Ever After Portraits is comprised of Mindy and Joriana Belcher, a mother-daughter photography team located in Northern Virginia. They specialize in candid, emotional and artistic images.

Best,
Mindy & Joriana – Contact Us!