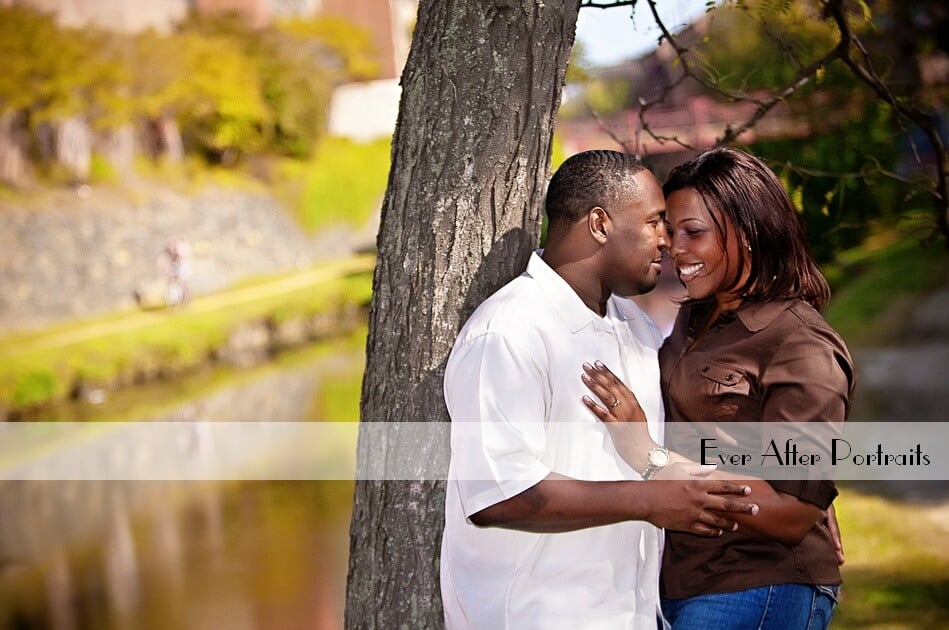 Tarsha & Donald, Engagement in Georgetown | Northern VA Portrait Photographer
Fine art engagement portraits have become popular in recent years. Today more couples than ever are choosing to have professional engagement pictures, most noteworthy our engaged couples in the Middleburg, VA area. Our clients want to commemorate their engagement with something special. Tarsha and Donald were two of those clients, and we were happy to oblige this very lovely couple.
Talking to Clients:
We took the time to hear their story, and ask several questions. The more we learn about our clients, the better the end result of their portrait session will be! After our chat, we suggested doing Tarsha and Donald's portraits along the beautiful Georgetown Canal. The location worked out perfectly for what they wanted! The results of their portrait session speak for themselves!
Talking to clients to understand their vision and goals for what they want to do with the portraits can significantly impact a session. Without that initial conversation, we might not have suggested this particular venue for them.
Working with Clients:
It was so easy to work with Tarsha and Donald! They were relaxed, fun, and completely natural in front of the camera. They shined, and their love flowed from them right into their portraits. An engagement is an important milestone in any relationship. Documenting it through professional portrait photography is a prudent idea. Decades from now, Tarsha and Donald can look back and remember when…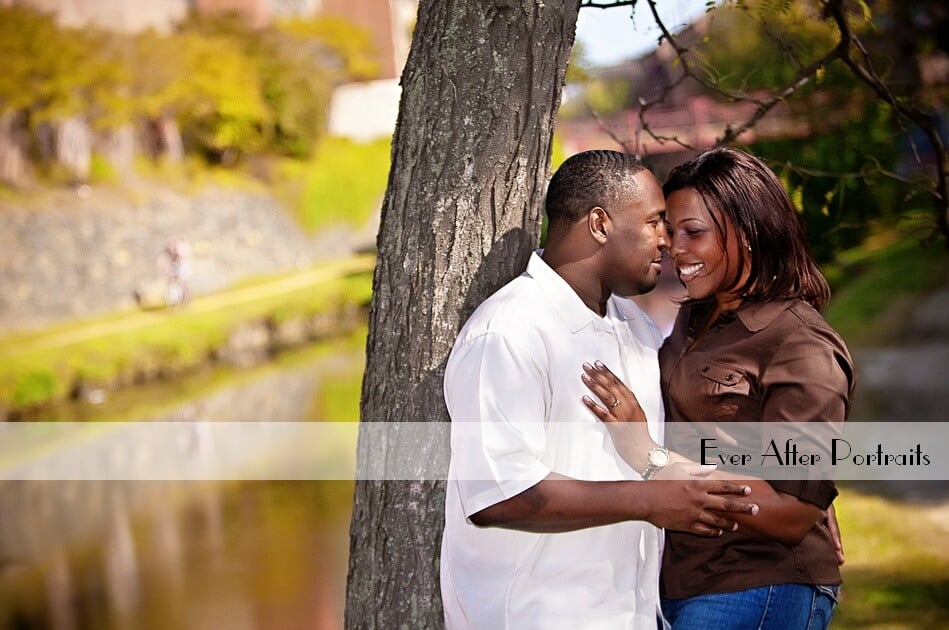 Wall Art:
For their wall art, this lovely couple selected the Gallery Wrap Finish. They also chose a Legacy Portrait Album. Both are ideal and elegant finishes for these engagement portraits. We work with clients on their product selections and finishes so they get exactly what they want.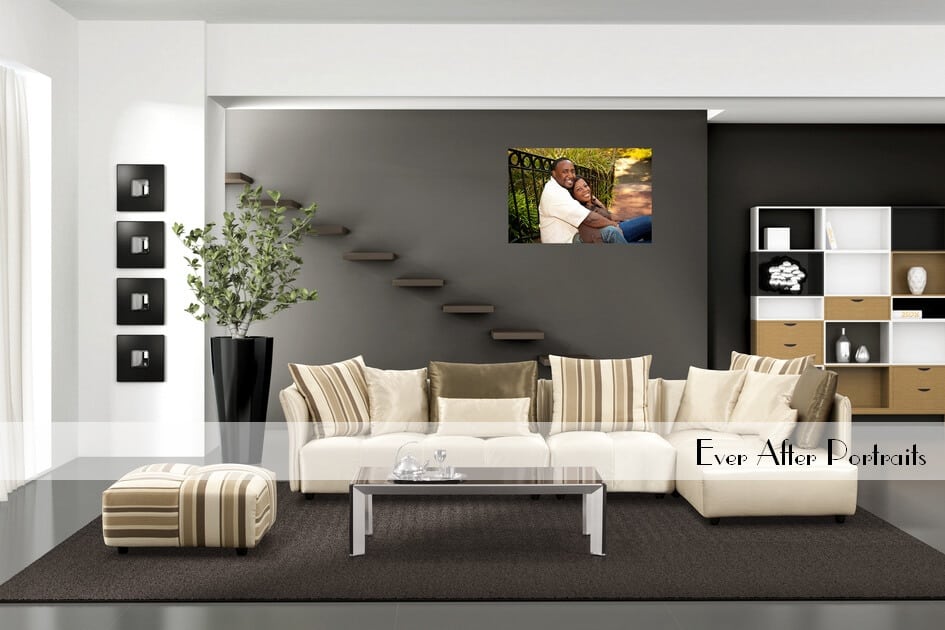 To see more portraits from this Georgetown Engagement, click here to view Tarsha and Donald's Gallery!
We are happy to discuss all the options for your portrait session in the Middleburg, VA and surrounding area. With your input and your vision, we know you will love your portraits!

Family Photographer, Portraits
Ever After Portraits is comprised of Mindy Belcher and Joriana Belcher Anderson, a mother-daughter portrait photography team located near Middleburg, VA in Northern Virginia. We specialize in timeless and emotive fine art family portraits.

Family means everything and capturing those precious moments to preserve forever will mean family heirlooms for you to share for years to come.

Best,

Mindy & Joriana – Contact Us!

Professional Photographer