The sweet Peterson Family of three reached out to us for professional family photography. This lovely family lives just minutes from our Sterling, VA studio, and we were so pleased they chose us as their family photographer. As the parents of a precious 18-month-old, they were interested in updating their family portraits. As we specialize in family and children photography, we were more than happy to work with them!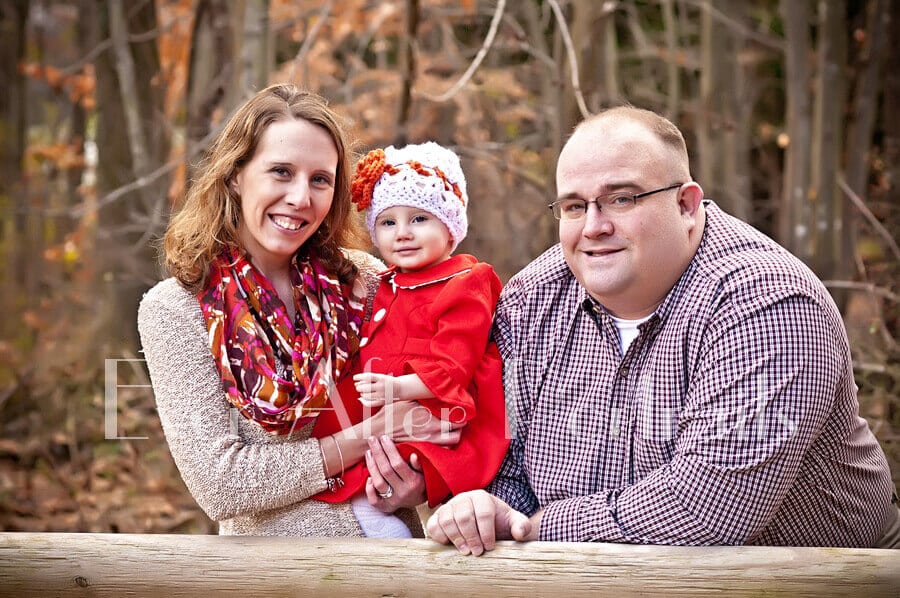 Having done newborn photos as a last-minute idea, Lori and Rob were ready to capture their little doll in new photos. Their earlier portraits had been taken at a local mall, and the results weren't quite what they were hoping for. Now with a walking toddler, it was time to update their family pictures. They sought us out and liked the idea that we specialize in family photography.

Family Portrait Session
Lori shared with us that she planned on displaying the new photos in their living or dining room where they could be enjoyed daily and seen by visitors to their home. The resulting session was a joy to shoot! Lori and Rob are such loving parents, with their sweet Felicity cuddled between them. Our serene outdoor portrait park was the perfect place for their portrait session.
Isn't Felicity just beautiful?!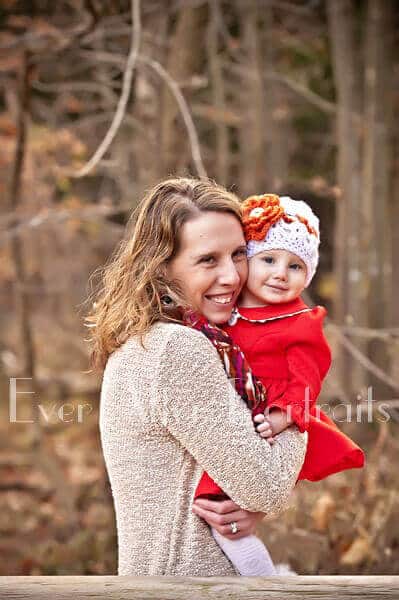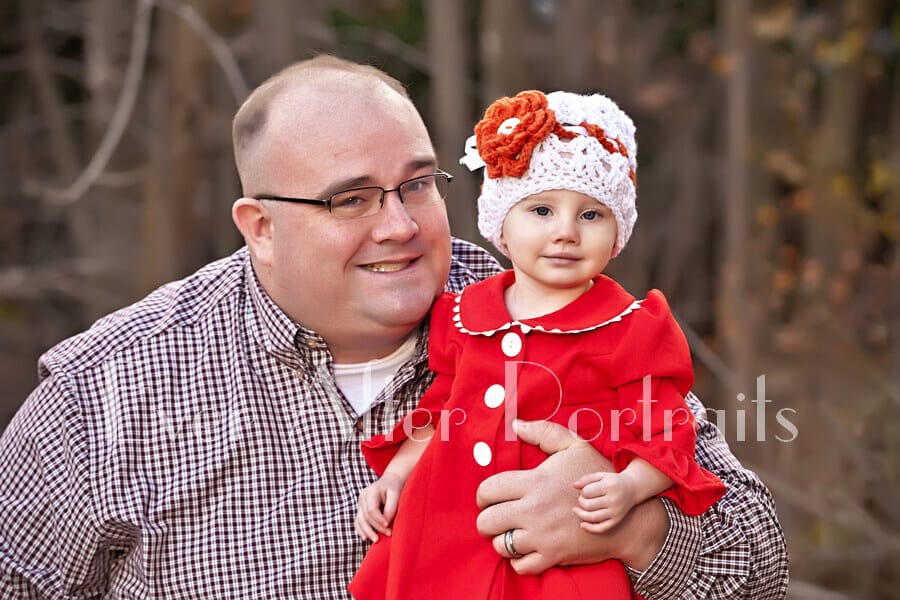 Outdoor Portrait Park
Our clients' families enjoy being photographed in our private park where they can enjoy the scenery and especially each other during their photo session. Family portraits are about each member of the family coming together to be captured in a photograph that will be handed down through their family – hopefully, for generations! Our clients understand this, and it is why they reach out to us to be their family photographer. As a mother and daughter team, no one understands this better than we do. No one knows better how to capture that family bond through photography than a family team!
If you'd like to update your family and children photography, taking advantage of our beautiful private portrait park near Ashburn Village, VA, reach out to us today to schedule your portrait session!
Family Photographer, Children Photography
Ever After Portraits is comprised of Mindy and Joriana Belcher, a mother-daughter photography team located in Northern Virginia. We specialize in timeless and emotive fine art family portraits.
Family means everything and capturing those precious moments to preserve forever will mean family heirlooms for you to share for years to come.
Best,
Mindy & Joriana – Contact Us!