We are an experienced mother and daughter photography team in the Ashburn Village, VA area of Northern Virginia. We have long valued the importance of family and children photography. We know that there are many reasons to get family portraits done now and not wait to do them. We even wrote about this very same topic last year. In case you missed that post, we wanted to discuss it again but with some added thoughts.

"I'll Schedule A Portrait Session When…"

When To Update Your Family Portraits

We'd like to offer you several reasons (of many!) on why you should have family portraits taken now. These reasons are based on our years of experience with fine art family and children photography.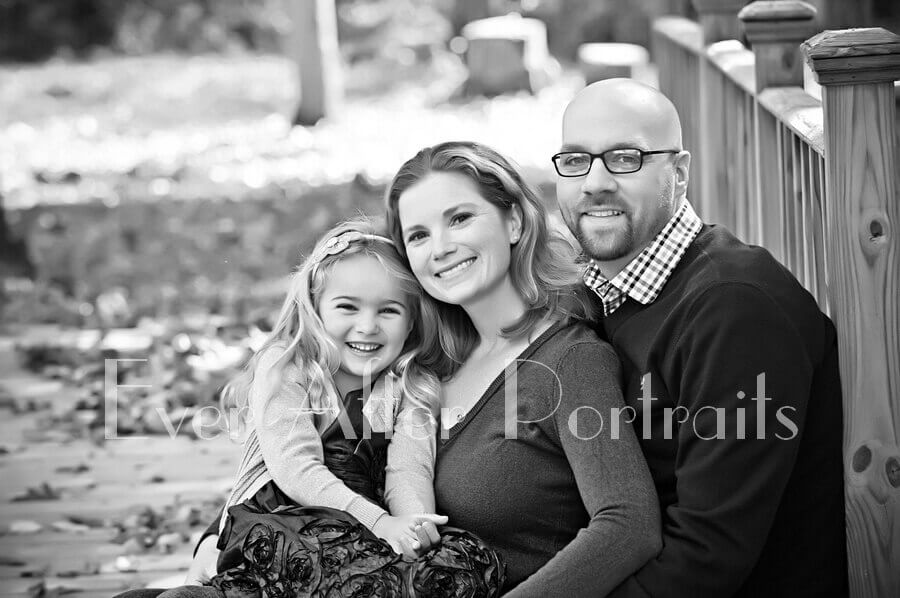 Because of Time!
We know how busy your family is, how you're being pulled in a million different directions, but we know that you CAN find a way to make the time, that you SHOULD somehow find a way to make time.
Just think: The reason it's so important to have your family photographed NOW is for the same reason you're not scheduling them: Because of time. Children don't stay young for very long. Mindy knows that because she's Joriana's mother and saw how in what felt like the blink of an eye, she had turned into an adult woman.
So, even though you're busy raising your family and you don't have a lot of time on your hands, you should find a few hours every year (or at least every other year) to sit for professional family portraits. We promise that you won't regret investing that time. No one ever does regret it!
Remember that children's photography plays such a valuable role in family's lives – not just for today, but for tomorrow when you will truly appreciate that you have those portraits!
Because You Love Your Family!
You love your family, and you want to capture memories of them together. There is no better reason to remember that photographs aren't just for you as parents! They're for future generations of your family, starting with your children.
Sitting for portraits today allows you to chronicle your kids as they are now, so you'll have those portraits in the future – for yourself, for your kids, and for your grandkids. It will show them just how much you loved your family, that you were willing to prioritize having their portraits taken.
One day, your kids will be so very, very grateful that they have those precious family portraits to cherish! That's not something we just say; it's something we know from our clients.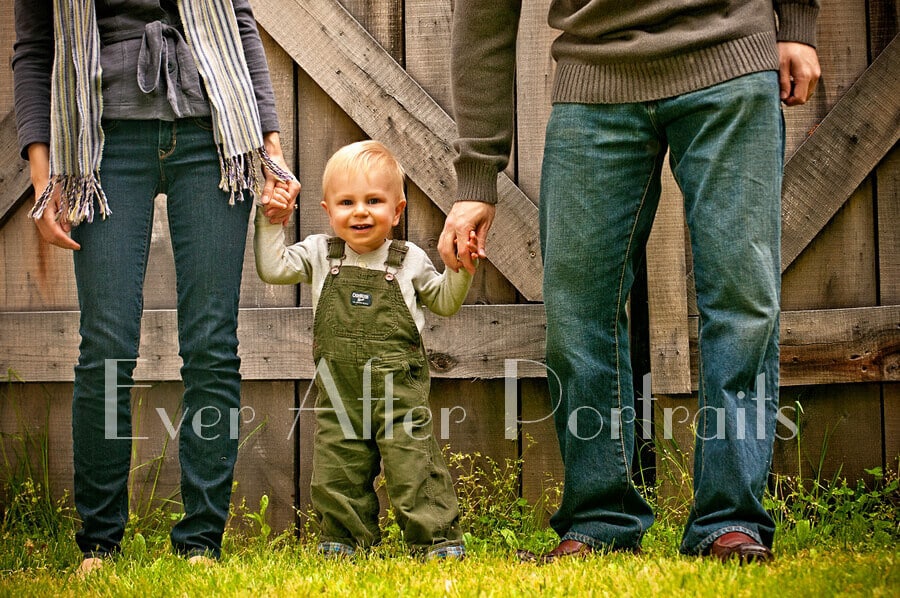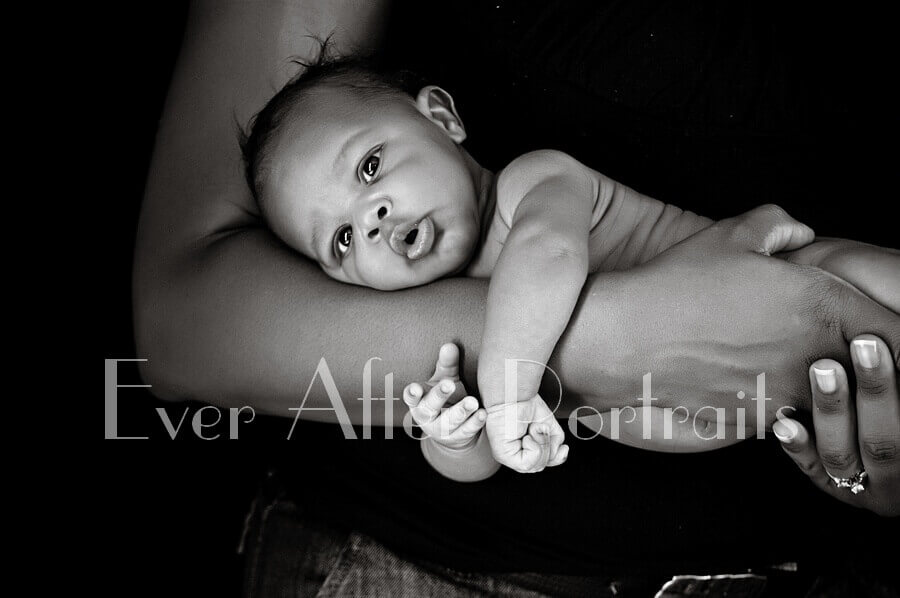 Because Someone is Missing!
You have just realized it's been a very, very long time since you had a family portrait. You might have hundreds, if not thousands, of family snapshots, but where's the photographer in those pictures? There's always someone missing out of the family photos! Usually that's Mom!
Meanwhile, your children are growing up and changing so much along the way. You'll never be able to recapture this time with them or the opportunity to do pictures with them. Professional family and children photography helps keep the memories of those special years with your kids fresh in your mind AND ensures that the missing photographer of the family is included in your portraits!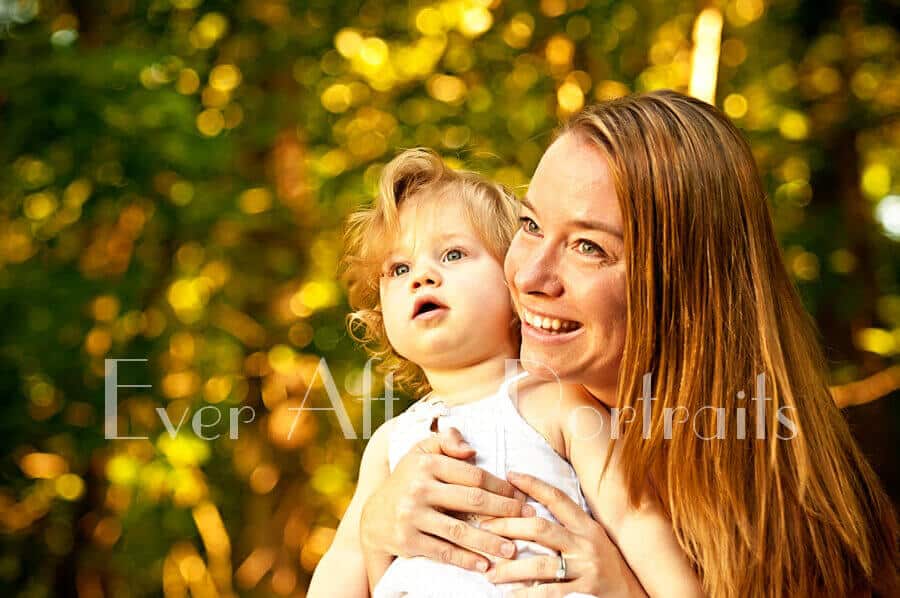 Because You're Missing Children Photography!
You are looking through photo albums with your kids, and your 7-year-old asks why you have a bunch of albums with you and your dogs and cats (or even with the older siblings), but not with this particular child. Mmm…there are only a handful of pages with the kids at all, or maybe just of your youngest! Whoops! It's time to call us as the professionals to even things out picture-wise!
While we can't go back in time (wouldn't that be neat?) to take pictures, we can help you move forward. We love doing family and children photography, and we'll capture that extraordinary portrait that shows your family as they are, personalities and all.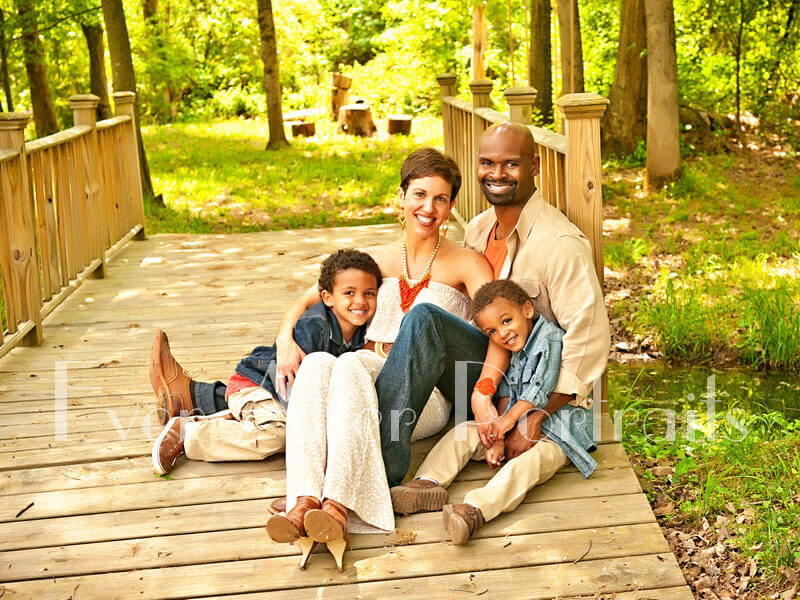 So Make Time for Family and Children Photography…
A recent study in England conducted by a large photography corporation focused on the importance of making time for family portraits. "Our research shows how important it is to find the time to capture the real essence of a family. In today's time-pressured world it is becoming increasingly difficult to spend good quality family time. However, when we look at photographs, we remember how we felt when that picture was taken," according to
Richard Mayfield, Director of Photography of Venture New Generation Portraits
.
Need we say more than that? We don't just speak as professional photographers when we stress the need for portraits. We also speak as a family, as a mother and daughter who understand the value of capturing memories. We, like most people, have lost those we love, but thanks in great part to their portraits, we keep them close in our hearts and thoughts.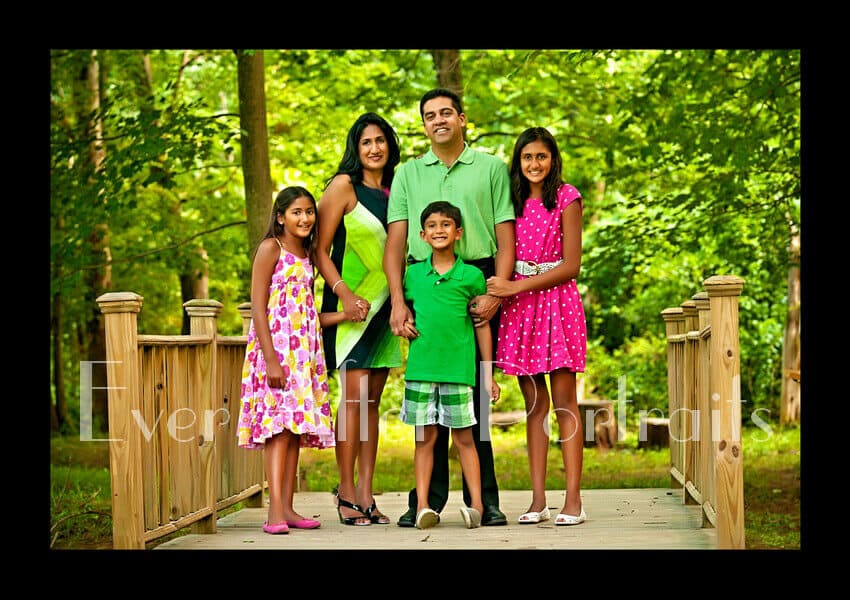 As experienced and reputable family photographers located near Ashburn Village, VA, we'd love to make your portraits happen sooner rather than later – at least before your 7-year-old starts reminding you! We can help you to document your family and child's life in ways that will be authentic and memorable.
Our family and children photography is the cornerstone of our work. Contact our studios to schedule your portrait session or to ask about our work. We love hearing from clients and potential clients alike!
[show_if not_one='Free Resource Member']
[/show_if]

Family Photographer, Children Photography, Fine Art Photography
Ever After Portraits is comprised of Mindy and Joriana Belcher, a mother-daughter family and children photography team located in Northern Virginia, near Ashburn Village, VA. We specialize in timeless and emotive fine art family portraits.

Family means everything and capturing those precious moments to preserve forever will mean family heirlooms for you to share for years to come.
Best,
Mindy & Joriana –
Contact Us!
View Our Portfolio
|
professional photographer