What Families Are Saying, Megan & Larry | Northern VA Family Photographer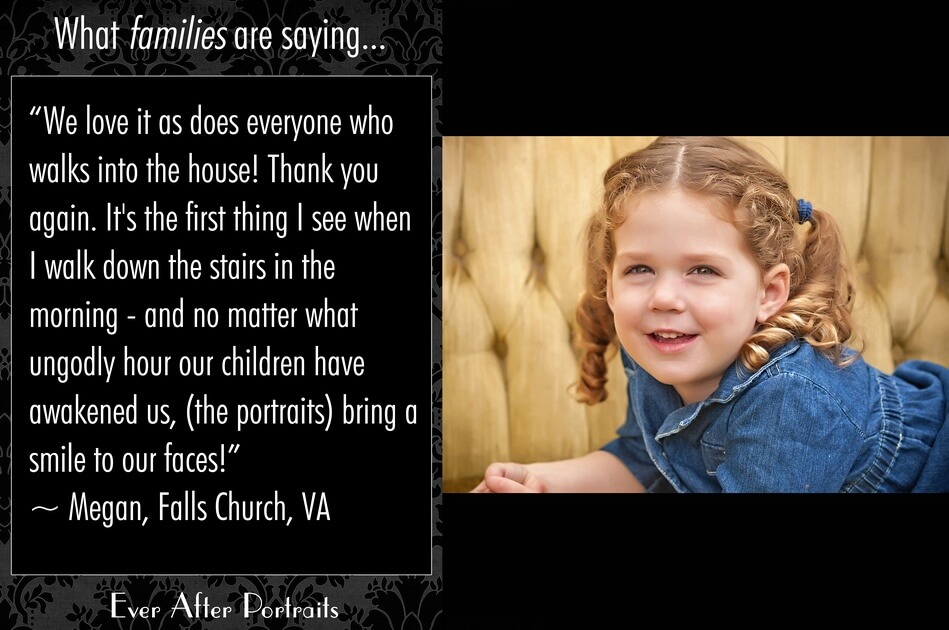 As a family photographer in Northern Virginia, with a studio near Waterford, VA, we specialize in family and children photography. We had the privilege of photographing Larry and Megan's wedding, and then they chose us as their family photographer as well!
Megan sent us a quick note, and it meant so much to us. It's what we want all of our clients to feel, that joy of seeing their family portraits on the walls of their home, something to enjoy every single day.
Megan's Review of Ever After
"We love it as does everyone who walks into the house! Thank you again. It's the first thing I see when I walk down the stairs in the morning – and no matter what ungodly hour our children have awakened us, they (the portraits) bring a smile to our faces." ~ Megan Peacock, Falls Church, VA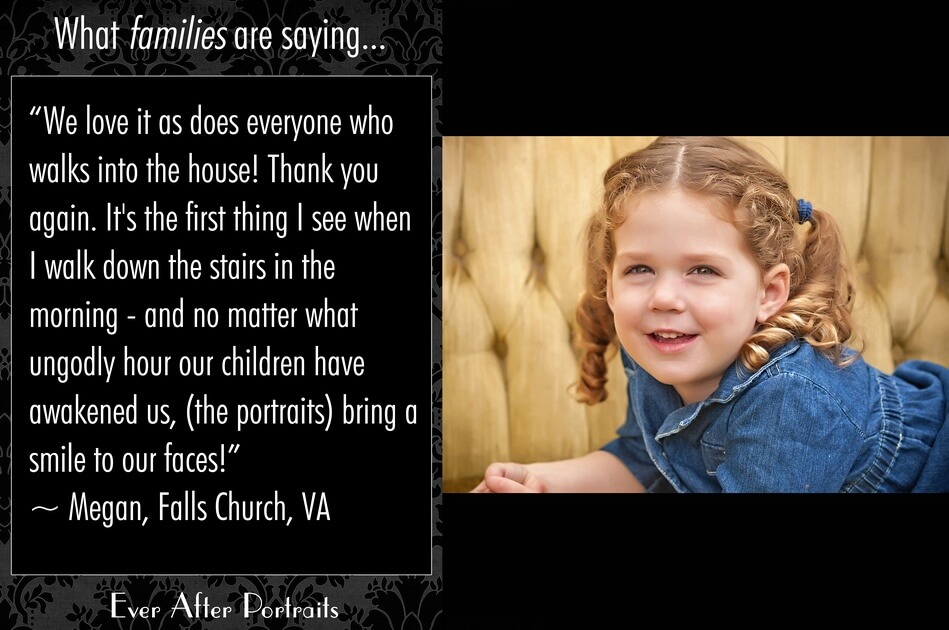 Family Photographer, Children Photography
Ever After Portraits is comprised of Mindy Belcher and Joriana Belcher Anderson, a mother-daughter portrait photography team located near Waterford, VA in Northern Virginia. We specialize in timeless and emotive fine art family portraits.
Family means everything and capturing those precious moments to preserve forever will mean family heirlooms for you to share for years to come.
Best,
Mindy & Joriana – Contact Us!