Peyton & Morgan, Little Divas! | Northern VA Family Photographer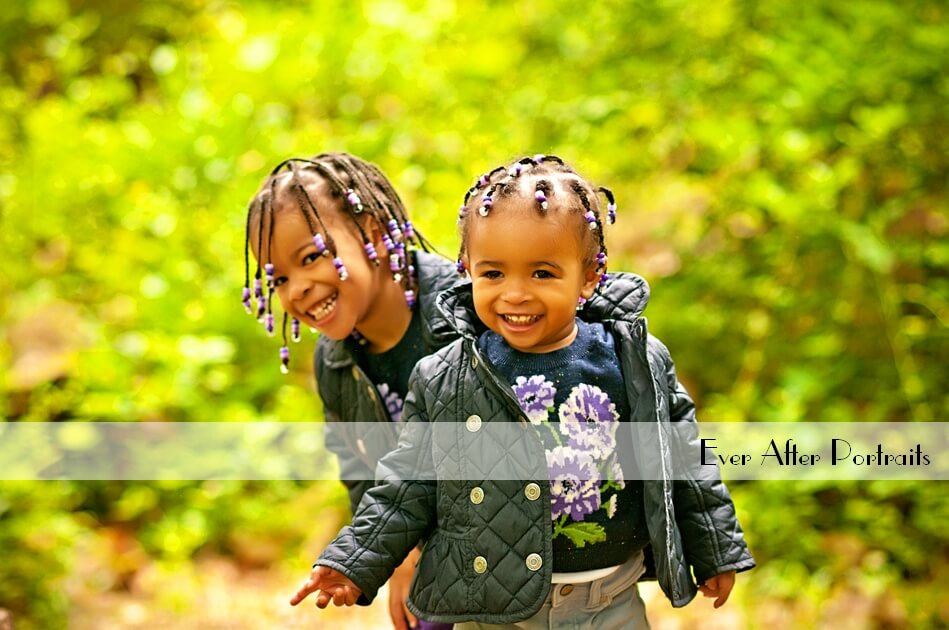 Childhood should be about joy and the freedom for a child to be him or herself. Childrens photography should be about capturing that joy and the child's personality. Peyton and Morgan made it easy for us to document their bubbly personalities! We did their portrait session at our private portrait park near Middleburg, VA and Hamilton, VA. We presumed that, like most children, they would revel in the freedom of the outdoors. Indeed, they did! The girls shined while we captured their portraits.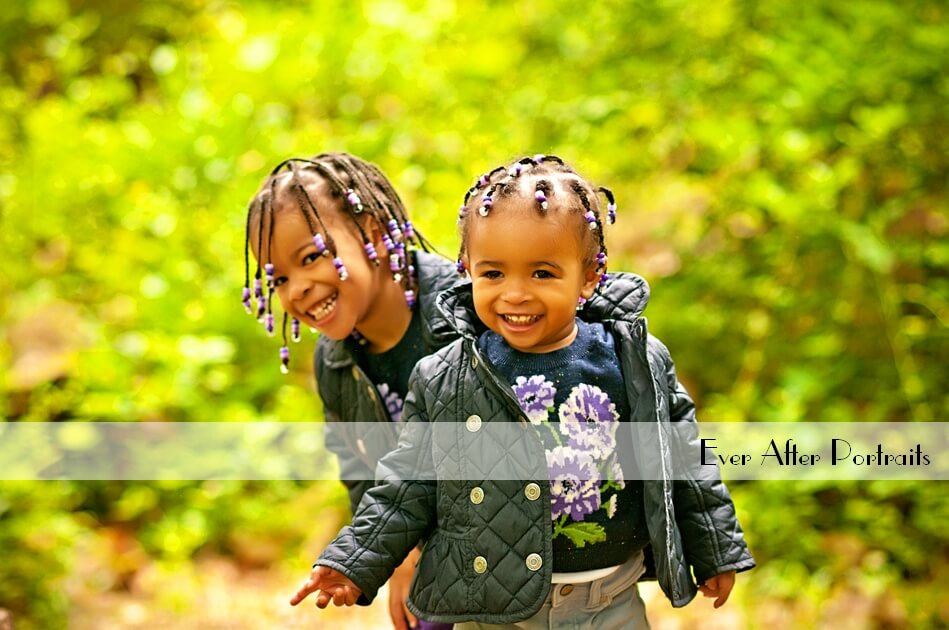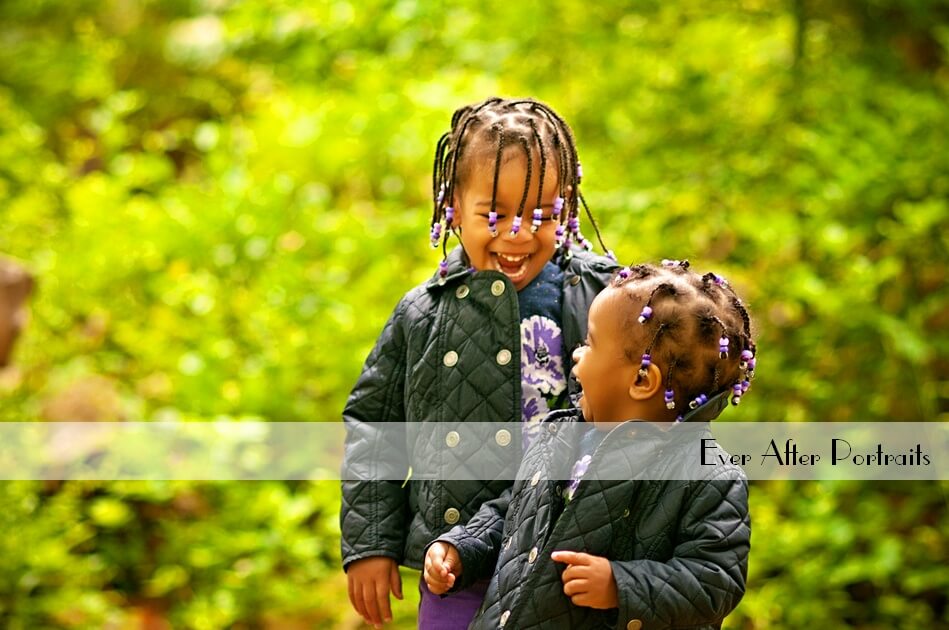 Capturing Personalities
Their parents told us that the girls had a close, loving bond and were "funny together." They weren't kidding! The girls were adorable together! Hugs and kisses were plentiful with big cheeky smiles. During their portrait session, Morgan was just starting to string words together. ("Oh no" was cutely one of her first phrases!) Peyton was the caring older sister always ready to help Morgan. Witnessing their loving sisterly bond was heartwarming. The delight and joy you see in their portraits are reflective of these little girls.
Reflecting a subject's personality in a portrait – capturing the nuances of who they are – is critical to fine art portrait photography. When we saw the photographs back in the studio, we were thrilled. So, too, were their parents when they came for their viewing.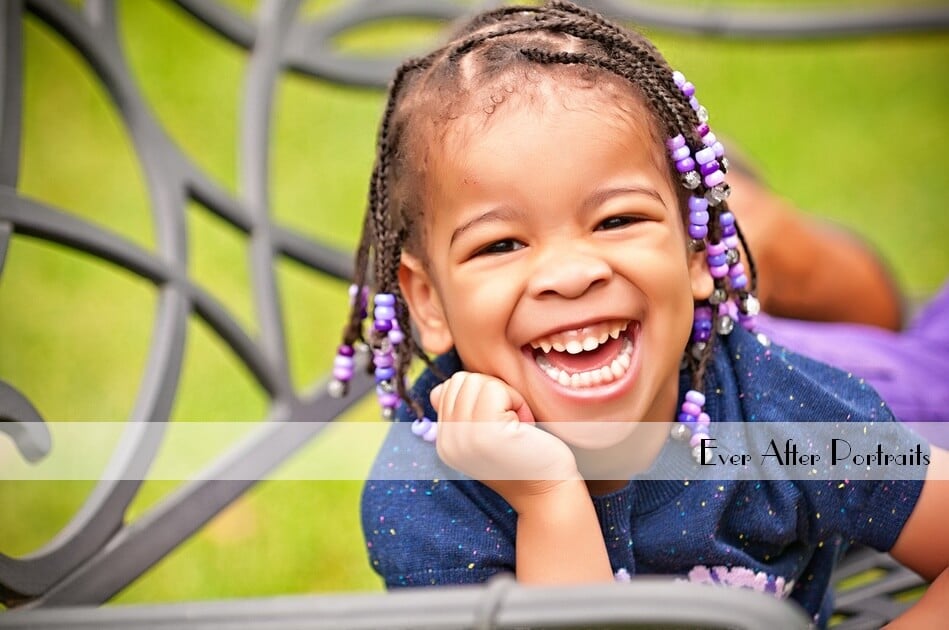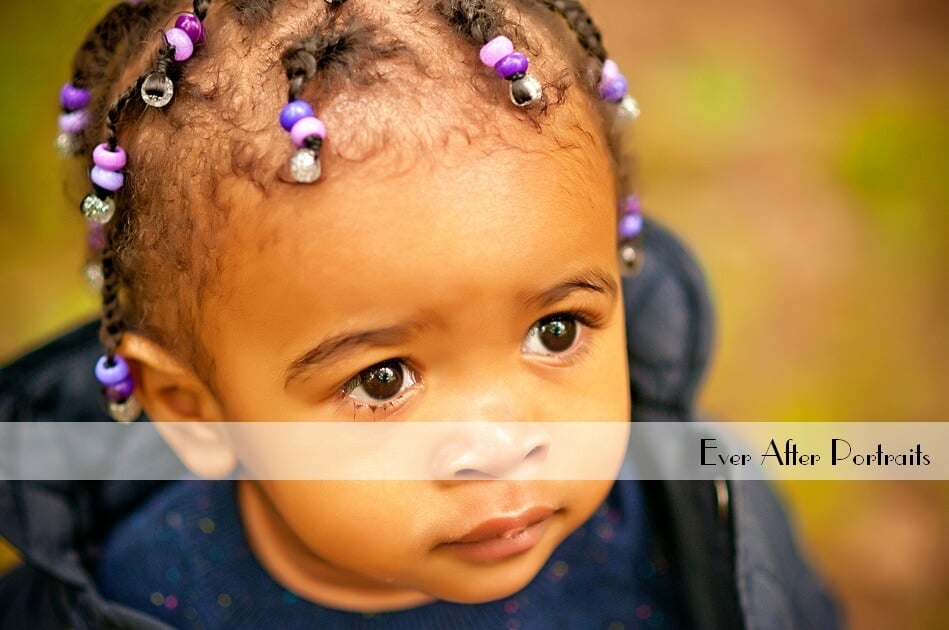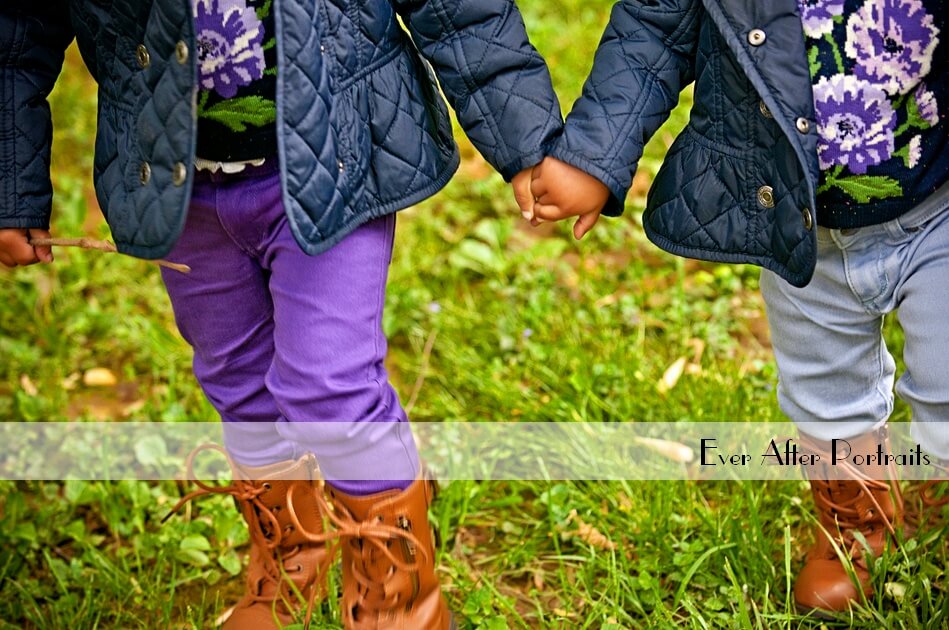 Outdoor Park
Backed by the rich color palette of the park, the girls took center stage in their portraits. It was a good combination and contrast of compatible colors. Shooting family or childrens photography outdoors offers significant advantages. It allows children to feel less confined. It puts them into an environment they are comfortable with. After all, children usually love the outdoors. Our private portrait park offers our clients the opportunity for complete privacy during their session. Peyton and Morgan thoroughly enjoyed the park and felt free to explore and just be themselves!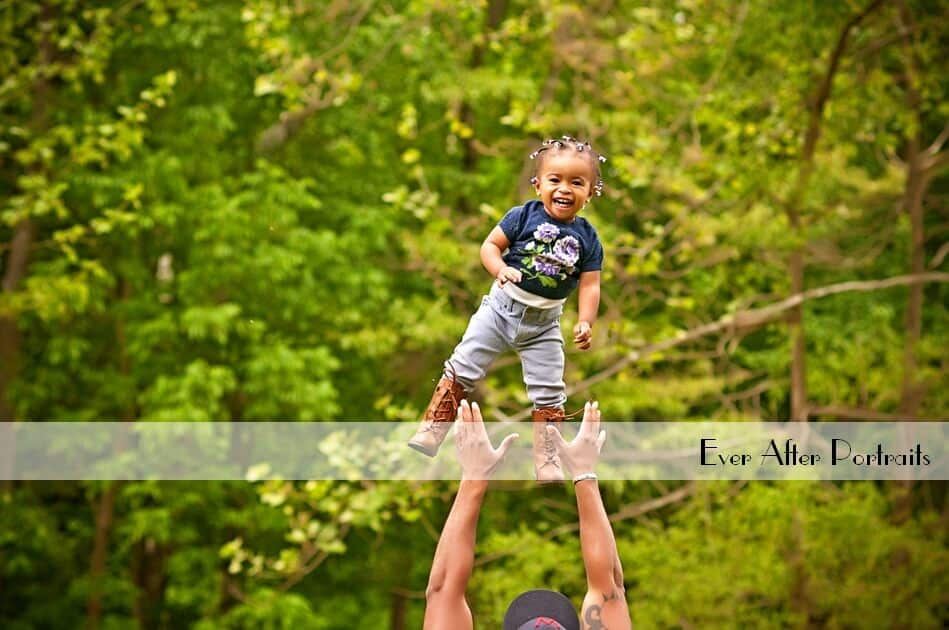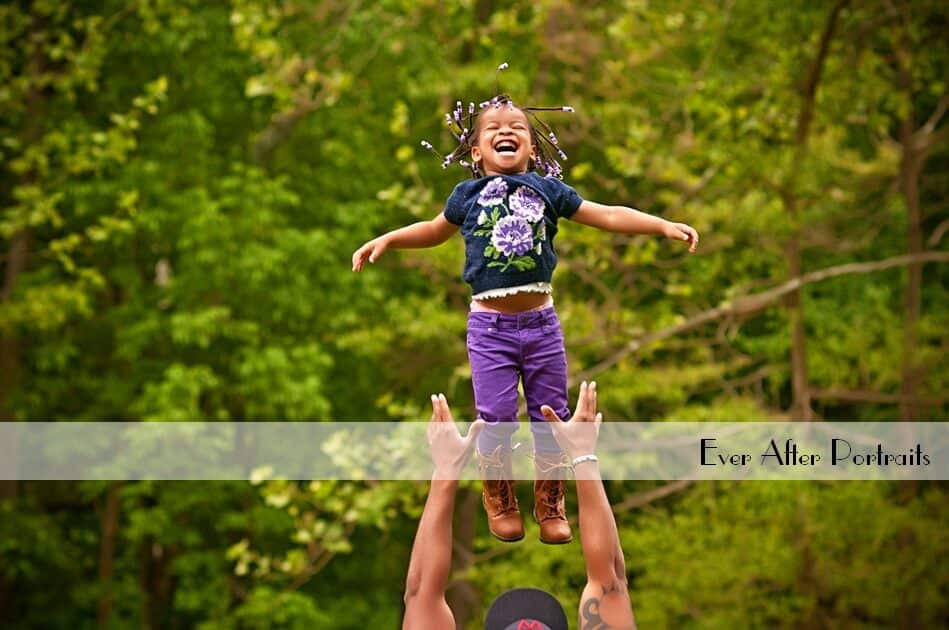 Schedule a Session
You can schedule a childrens photography session at our outdoor portrait park located near Middleburg, VA and Hamilton, VA. Just contact our studio to make arrangements. We look forward to hearing from you and meeting you!
Family Photographer, Childrens Photography
Ever After Portraits is comprised of Mindy Belcher and Joriana Belcher Anderson, a mother-daughter portrait photography team located near Hamilton, VA and Middleburg, VA in Northern Virginia. We specialize in timeless and emotive fine art family portraits.

Family means everything and capturing those precious moments to preserve forever will mean family heirlooms for you to share for years to come.

Best,

Mindy & Joriana – Contact Us!

Professional Photographer