Zeke's 1-Year Session, Multigenerational Portraits | Northern VA Family Photographer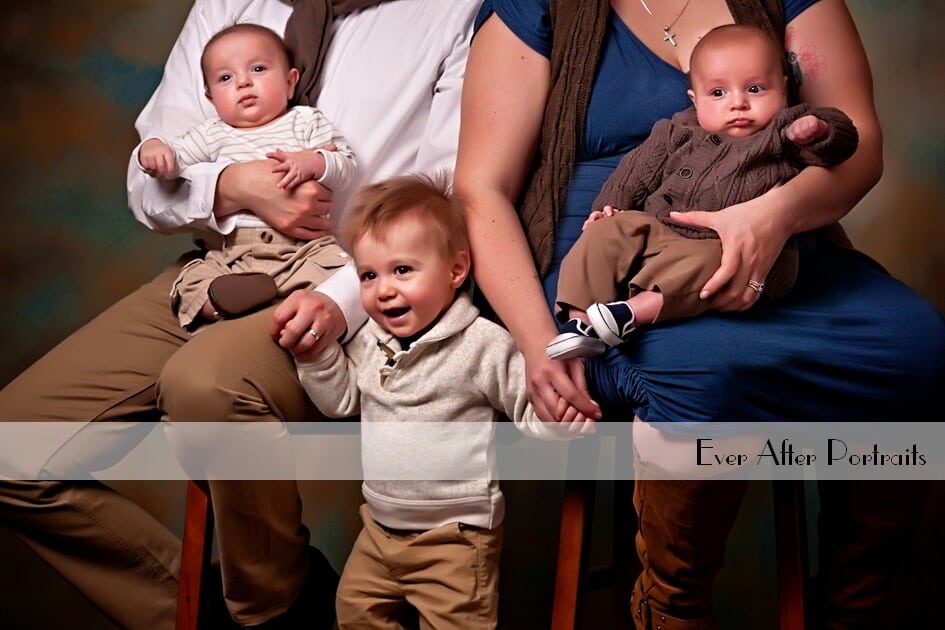 The power and beauty of photography lie in its ability to chronicle our lives whether individually or as a family. Childrens photography in our Middleburg, VA studio often becomes the perfect opportunity to capture extended family portraits.
That's what happened for little Zeke's Bebe Coterie One-year portrait session. His parents, Virginia and Jacob, brought along their extended family including Zeke's twin brothers, Michael and Henry, as well as Virginia's parents, brother and sister. It was all in the family for Zeke's final session of his first year. The results were nothing but an incredible gathering of love captured by our cameras!
Virginia's parents, Mike and Anne, her sister Mary, and brother Patrick happily joined Zeke. The session was especially touching as baby Michael joined his namesake – his grandfather Mike – for their first professional portrait together, taken candidly during a break.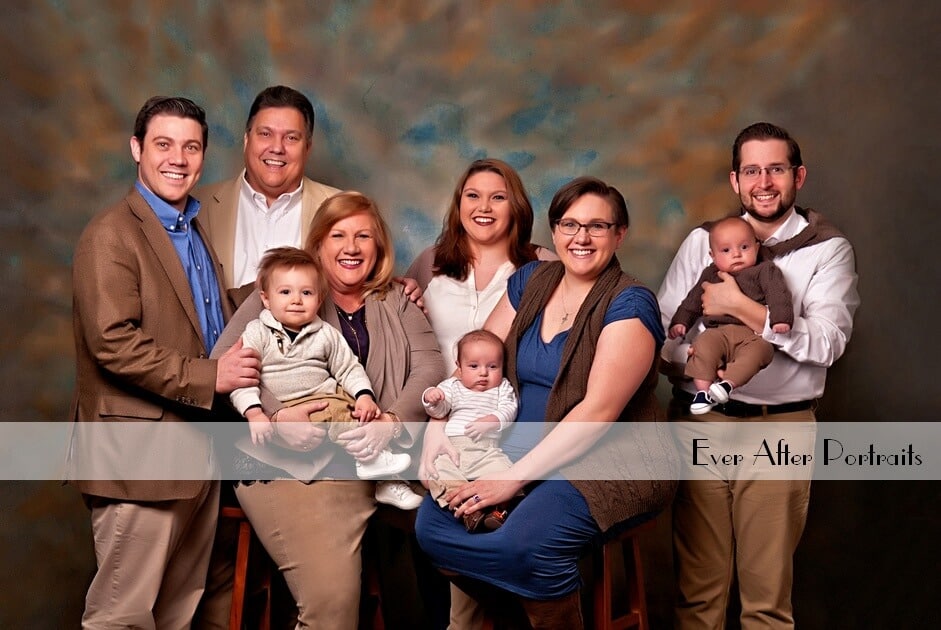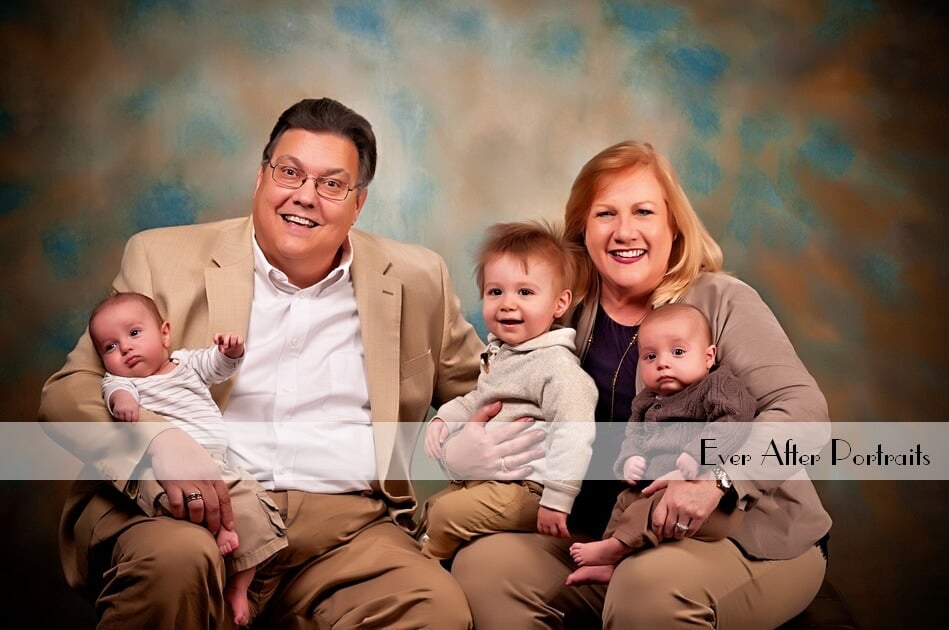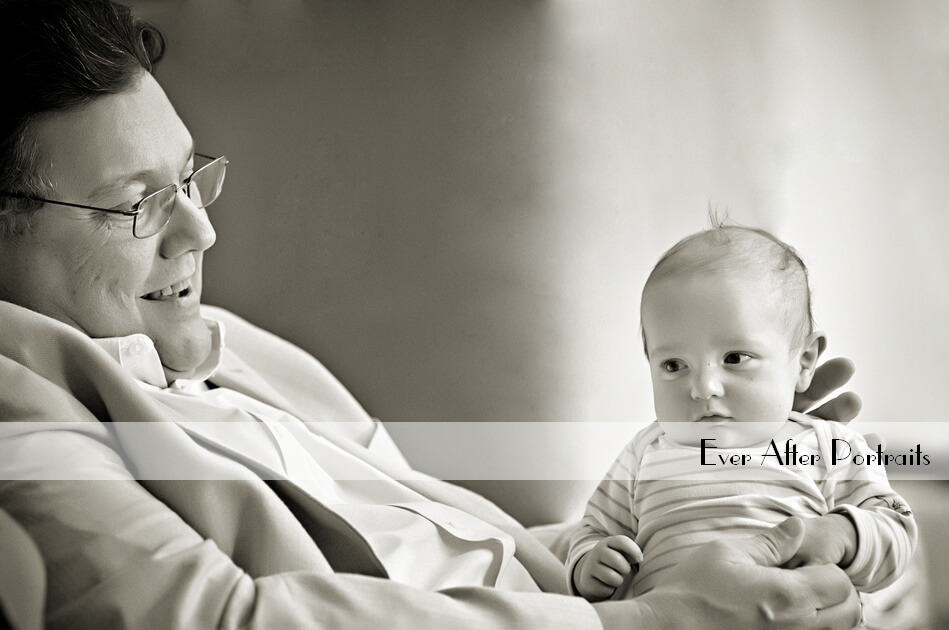 Multigenerational Photography
Portrait photography is an important medium in our lives. It is especially powerful when you use it to document the love from one generation to another, the connection from the eldest to the very youngest.
Portraits can serve as a visual time capsule capturing the most precious gifts of all – our family. Jacob and Virginia knew this and used Zeke's final portrait session of his Bebe Coterie plan to memorialize multiple generations of their family.
Multigenerational fine art portraiture is a priceless legacy your family will cherish for decades. Your children, especially, will be grateful to have the pictures to enjoy as adults. In some cases, the portraits will serve as a visual reminder of grandparents no longer with them.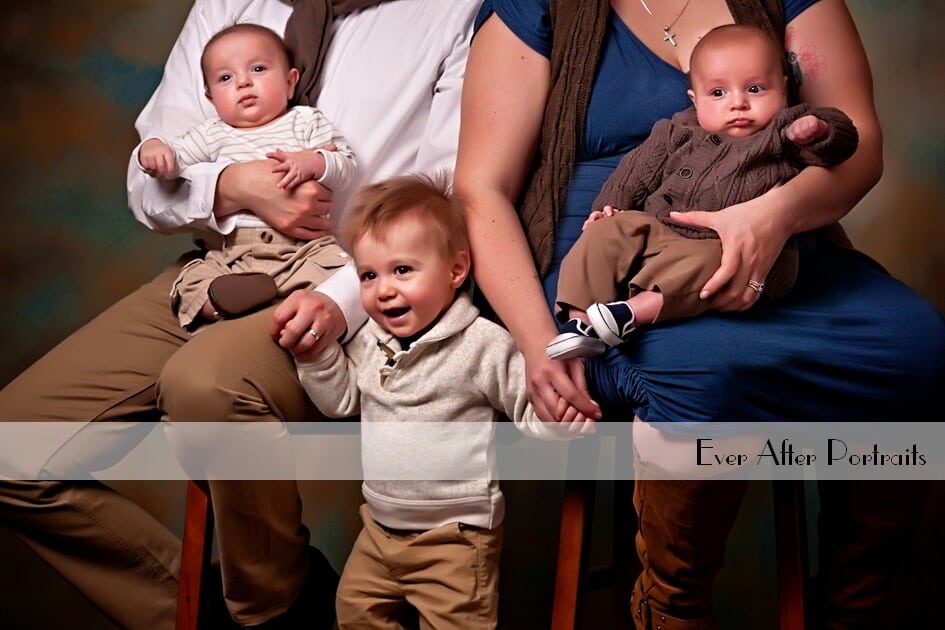 For more portraits from Zeke's Bebe Coterie Sessions, click here.
For a slideshow of Zeke's portraits, click here.
For portraits from Michael & Henry's Newborn Sessions, click here.
For a slideshow of Michael & Henry's portraits, click here.
Scheduling your Multigenerational or Extended Family Portraits
You don't have to purchase a Bebe Coterie plan with us to do a multigenerational portrait! As a family and childrens photography specialist in the Middleburg, VA area, we work with various photography genres including families of all sizes, engagement, newborn, baby, and maternity portraits. Contact our studio to schedule your session. We'd be happy to answer any questions you have!
Family Photographer, Childrens Photography
Ever After Portraits is comprised of Mindy Belcher and Joriana Belcher Anderson, a mother-daughter portrait photography team located near Middleburg, VA in Northern Virginia. We specialize in timeless and emotive fine art family portraits.

Family means everything and capturing those precious moments to preserve forever will mean family heirlooms for you to share for years to come.

Best,

Mindy & Joriana – Contact Us!

Professional Photographer