Family portrait photographers in Potomac Falls, VA in Northern Virginia, we specialize in creating beautiful portraits which you'll treasure for years to come.
The currently popular trend in photography is to have photos taken and to then purchase the CD of the digital images for a small fee. This isn't a new trend. In fact, if you think back I'm sure you'll remember that somewhere in some box or drawer you have a CD of family portraits from a past portrait session.
Now for the hard question: Have you ever printed anything from that CD? Unfortunately, the truth is that for the majority of people, that CD is hidden away in a drawer and forgotten. Nothing is being printed or created from the images on that CD. You may as well hang the CD on your wall for all of the value you're getting from those images!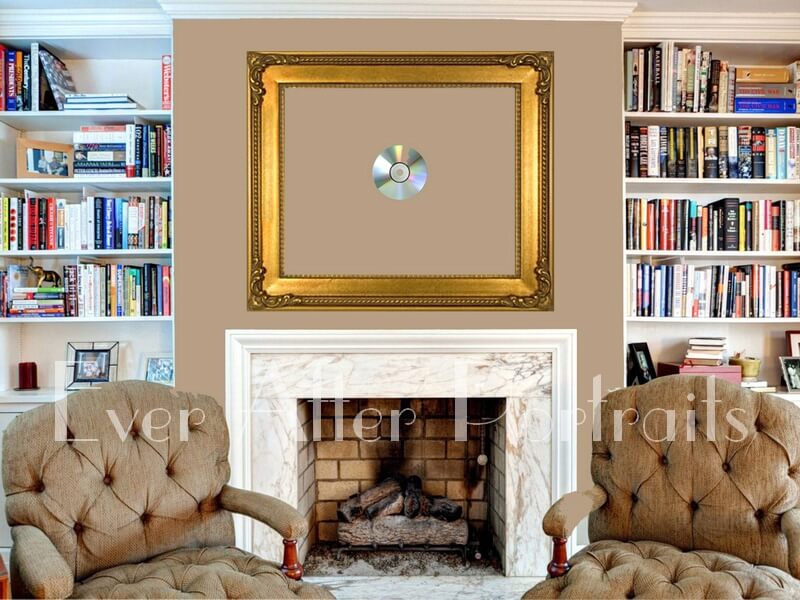 Recordable media has changed much through the years, and no doubt it will continue to change. Most of us don't remember the 8" floppies. However, many of us do remember the still-large 5.25" floppies which replaced them. Those in turn were replaced with the smaller 3.5" diskettes. Do you see a pattern here?
It's virtually impossible to find any computer that will read the 8", 5.25" or 3.5" diskettes any more. Now we have CDs and flash drives. But in all honesty, how long will it be until those too are replaced?
Recordable media also has a shelf life! If you pulled that old floppy or CD out of a drawer, would you be able to recover the images from it? Kurt Gerecke, a physicist and storage expert at IBM Deutschland GmbH had this to say, "Many of the cheap burnable CDs available at discount stores have a life span of around two years. Some of the better-quality discs offer a longer life span, of a maximum of five years."
It is true that there's also online storage, "the cloud." Although that seems like a wonderful solution, any online storage system can be hacked! We all know that anything touted as "unhackable" has a long line of hackers behind the scenes figuring out a workaround. How safe are your personal family photos really?
Another thing to consider is: Online backup storage companies go out of business. How could you possibly recover your precious family photos from them if they went into bankruptcy, closed up shop and disappeared?
You don't want to lose those amazing family images when you held your tiny newborn in your hands, or when your little girl was missing her front tooth but still smiled big and beautifully. These are fleeting moments which deserve to be treasured for years to come.
Preserving your family portraits
The solution to preserving your priceless family portraits is to have them professionally created, made into archival quality art, and to hang them on the walls of your home. At Ever After, our heirloom artwork and products are rated to last over 150 years, and are printed on archival paper or other medium, with archival inks.
The value of beautiful family portraits is beyond measure. You will enjoy that portrait every day as you walk by it. Your children will see the love you have for them, large as life, every time they look at the portraits. You'll remember the joy and fun you had while your portrait session was taking place, watching as your children played and just enjoyed time with the family. Such memories are truly priceless.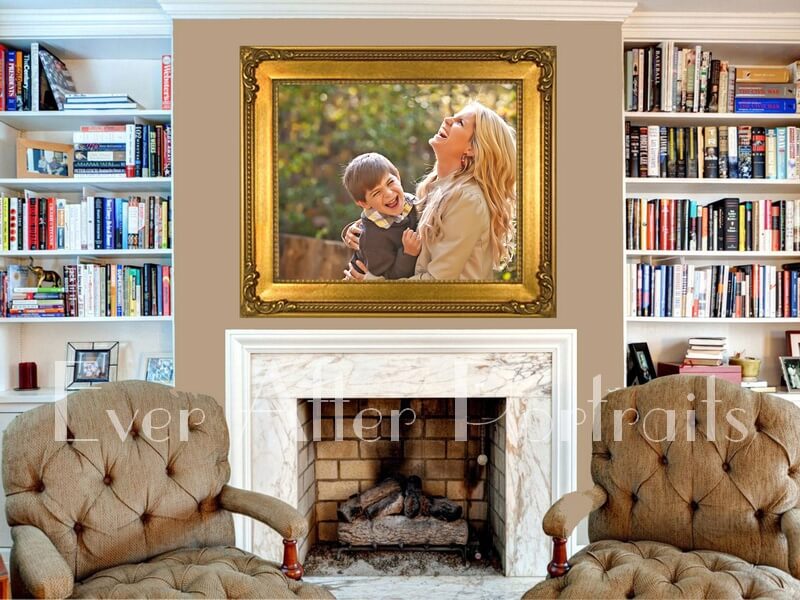 At Ever After, it would be our pleasure to help you choose the appropriate wall art for the size of your walls, and to fit your lifestyle and décor. Our wall art is available in a variety of finishes, including traditional framed as well as contemporary frameless finishes such as bamboo, steel and glass.
You invest in what you truly love. There is no better investment than wall portraits to tell your family's story and reinforce your family as the centerpiece of your home. Cherish those special moments with the ones you love and show that love by displaying family portrait art on the walls of your home!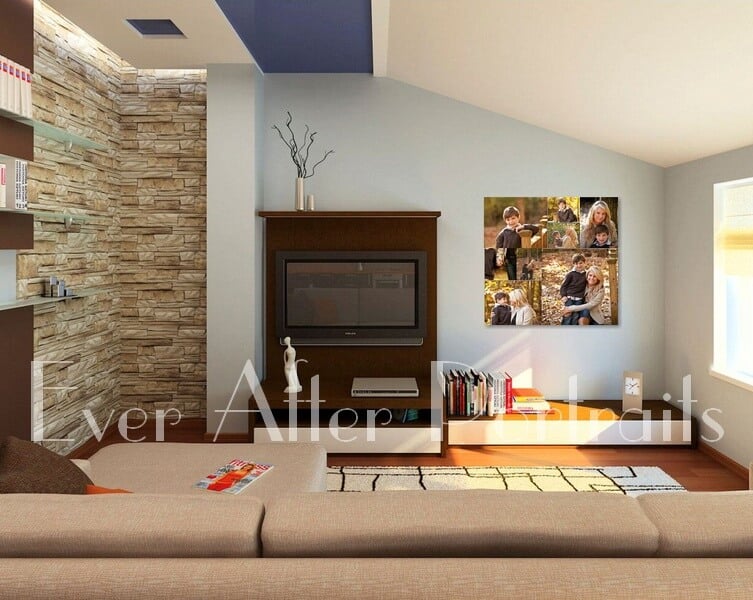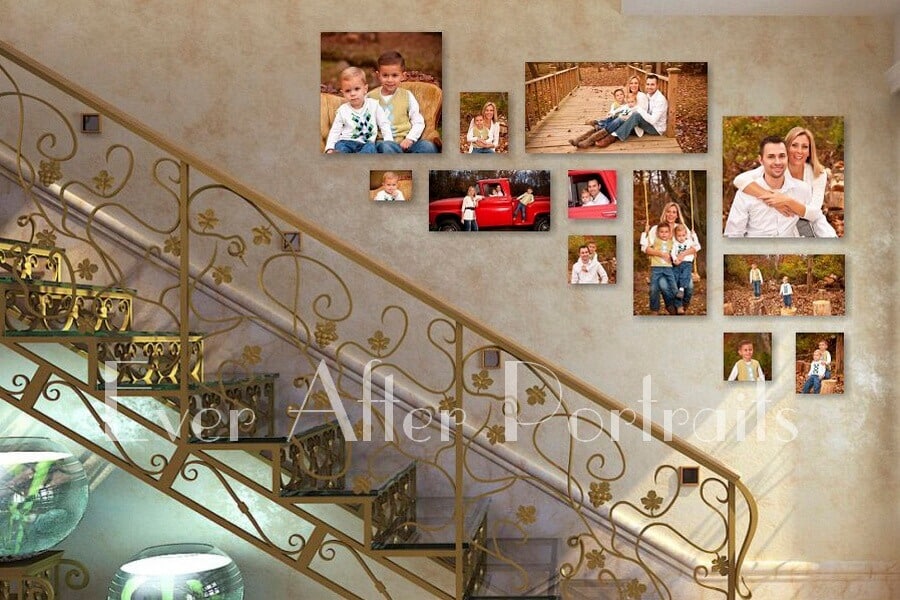 Family Photographer, Portraits
Ever After Portraits is comprised of Mindy and Joriana Belcher, a mother-daughter photography team located in Potomac Falls, VA, in Northern Virginia. They specialize in timeless and emotive fine art images.
Family means everything and capturing those precious moments to preserve forever will mean family heirlooms for you to share for years to come.
Best,
Mindy & Joriana – Contact Us!