Are you searching through photographers near Chantilly VA, searching for a Photographer for a family portrait?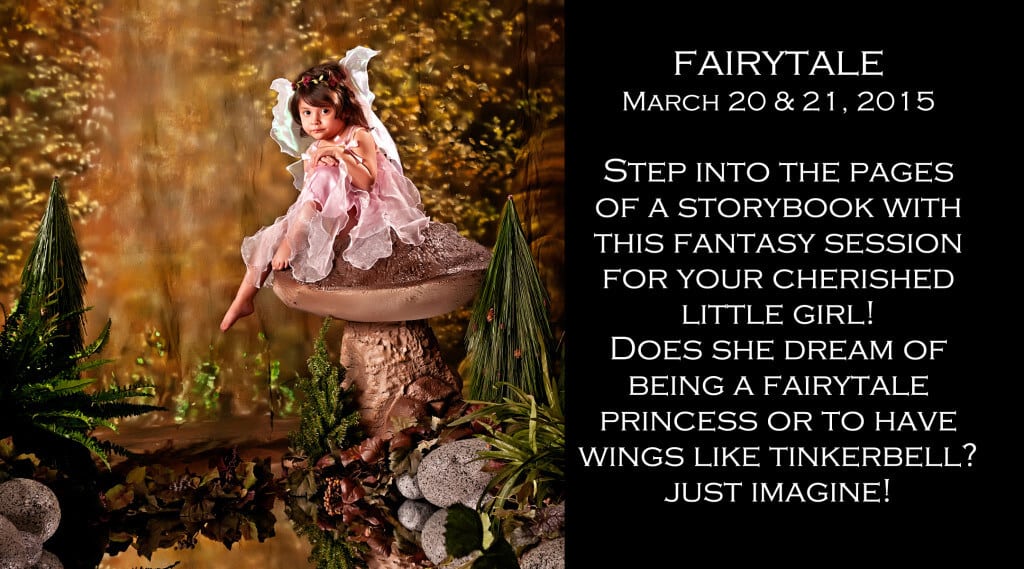 Fairytale Children's Portrait Session
Does your little girl dream of being a princess or having wings? Why not make her dream come true?! She'll don a flowing dress and wings, or a poufy princess dress. Maybe she'll wear Riding Hood's red cape. She'll become a part of her favorite storybook fairytale! This photographers session is just for little girls and their vivid imaginations!

Although we have a variety of costumes, we welcome you to bring your daughter's favorite. This is her session and we want her to feel like she's in a fairytale!
WHO: Anyone who values one of a kind portraits of their cherished little one!
WHEN: March 20 & 21, 2015
WHERE: Our Indoor Studio in Sterling, VA
WHY: Because time moves so fast — photography stops it! A fun and special Make Believe Session just for girls, with costumes, on a unique set!
SCHEDULE TODAY: Please call us at 571.434.0009.
LIMITED EDITION SESSIONS: Portrait sessions are always available, but our Limited Edition Sessions, which are themed events, have only a limited number of slots available. Once the session slots are filled, the theme is no longer available! Theme sessions are unique and won't be repeated in the same year. And like all good things, these session time slots won't last! Call our studio today to book this themed Limited Edition Session and show your family how much they are cherished!

FOR MORE INFO AND IMAGES OF THIS SESSION, SEE OUR SESSION PAGE HERE …