Why choose products over image files on a CD/DVD/USB? | Northern VA Family Photographer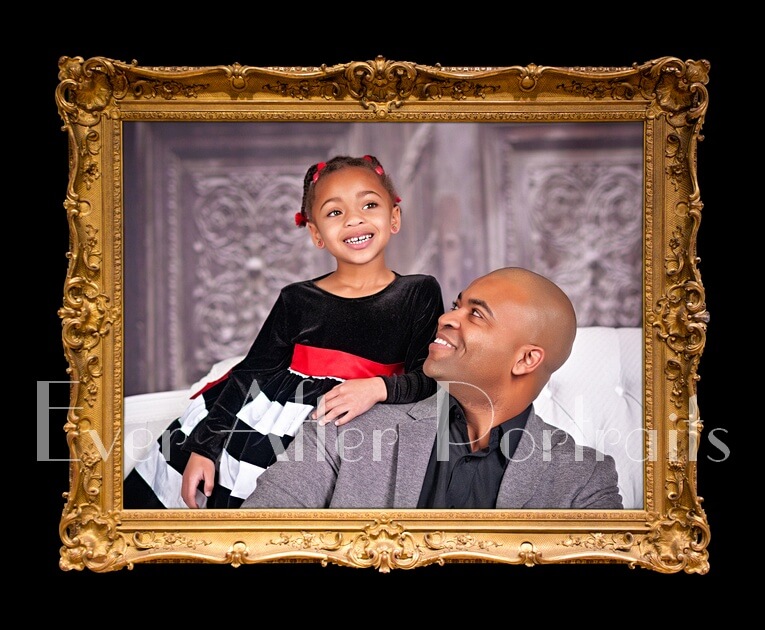 Our clients across Northern Virginia, including the Brambleton, VA area, come to us because they are looking for that loving, perfect family photo to have and hang on their wall for years to come. They have put a lot of thought into doing professional photos. They know that the right family photo will bring a smile through the years to come.
Sometimes clients will be tempted to simply order prints or request a CD/DVD of images files, rather than a wall art product of their portraits. Resist this temptation! We have ensured that our photography clients have many product options available to them for their portraits, products which will last a lifetime and display their portraits beautifully.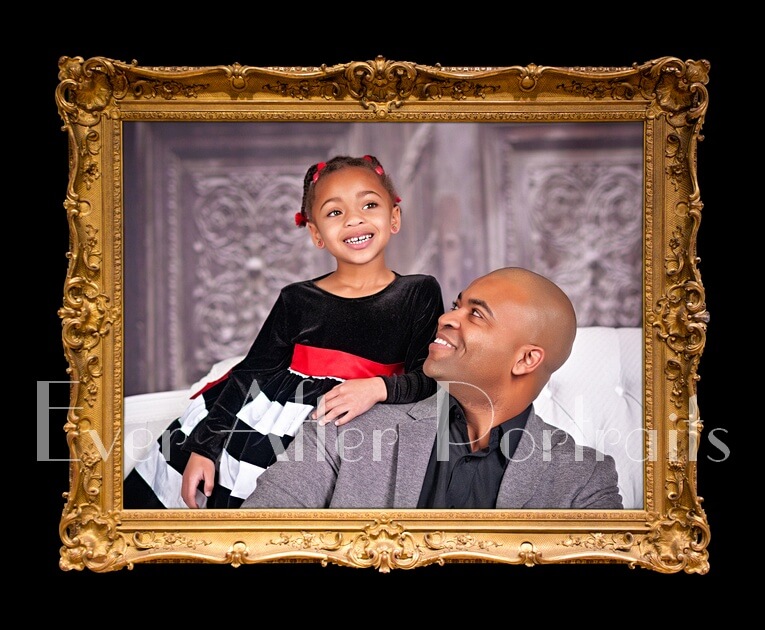 Here are ten reasons products are a better investment and decision than just prints or digital images:
TOP 10 REASONS WALL ART PRODUCTS ARE BETTER THAN PAPER PRINTS OR DIGITAL IMAGES:
1. It is true that prints can be less expensive than other products; however, there's a reason for that. They won't last nearly as long as a museum-quality product, and they are far more vulnerable to being damaged.
2. Wall art, portrait boxes, and albums can be displayed and enjoyed daily. Prints and digital images are usually stored away in a box or a drawer where they can't be enjoyed daily. In fact, many times images are never even printed from a CD/DVD.
3. Our diverse, beautiful, and unique Wall Art products are a more stylish way to display your family pictures.
4. Wall Art Collections are well-designed, personalized, and custom-sized for your wall. They make a beautiful and bold statement about the love you have for your family.
5. Prints can be damaged through time for any number of reasons. Prints can also tear while albums won't.
6. Wall Art or albums are high-quality and archival quality so they last much longer, some as long as 150 years.
7. Family pictures preserved in an album or as Wall Art will look just as good decades later.
8. Even the best of prints aren't as durable as a Wall Art product.
9. Our products are commercially printed and rated by those companies to last between 85 and 150 years, depending on the product you choose.
10. If you've ever stored or backed up your photos on a CD/DVD, when is the last time you looked at them and enjoyed them? Have you ever pulled out that disk to show visitors baby pictures or other family photos? Probably not. You and your cherished family should be on your walls as ART!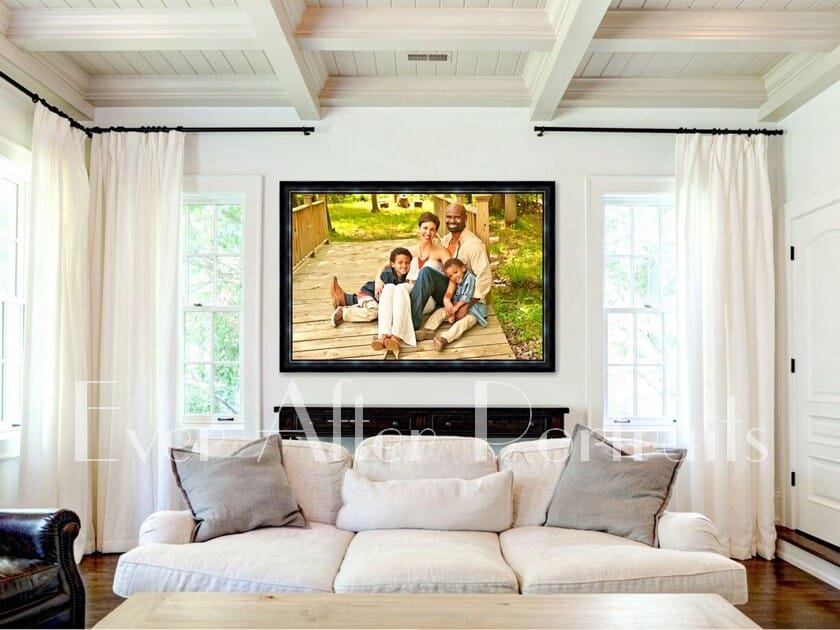 Professional family photography is a matter of priorities. You always have options as to what you want to spend your money on. Spending on professional photography is spending to preserve your memories – like a visual diary of your family's journey.
Our clients have made professional photography a priority in their family life. They truly value the experience and products that we as a professional photographer can provide for them. It's a joy and an honor to have a client think so highly of what we do.
According to the Bureau of Labor Statistics the average family grossing $63,784 spends $5,759 per year on entertainment and miscellaneous expenditures. Most likely that amount slips through their fingers on intangibles like lattes, the latest electronics or video games, and countless smaller purchases throughout any given year, usually without them even realizing how much is going towards those things. And notice we used the word "intangibles" – that's because at the end of that year, there will be nothing to show for it!
On the other hand, heirloom-quality family portraits are an investment in something tangible that will last for more than even a few decades (our museum quality wall art is rated by the companies that produce it to last over 150 years). But there is something more: When you see your family's laughter in your portraits every day, you will feel the joy all over again. It will bring back the memory of your family giggling together as you played during the portrait session. As you admire your family display in your home, pride will overcome you just like it did when you first saw them displayed as artwork. You will smile every time you walk by them, as you remember how much love there is between the members of your family.
Whatever amount you choose to invest with us, small or large, we will ensure that you end up with beautiful family portraits that you will cherish for years, even generations, to come.
We hope you'll reach out to us because we are always happy to answer any questions. Ever After is a dynamic mother-daughter duo with years of photography experience in the Northern Virginia and Brambleton, VA areas.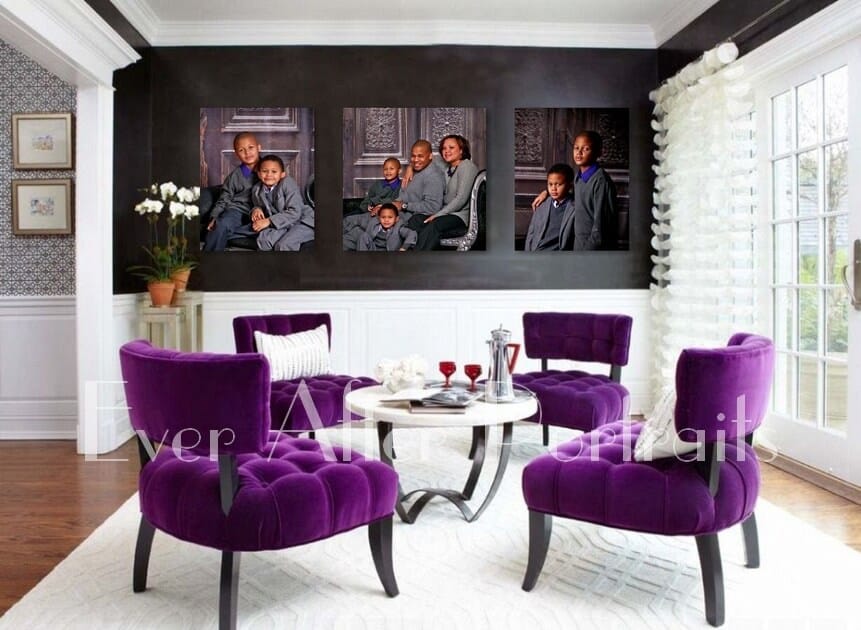 Family Photographer, Family Photo
Ever After Portraits is comprised of Mindy Belcher and Joriana Belcher Anderson, a mother-daughter due of family photographers located in Sterling, VA, near Brambleton, VA. We specialize in timeless and emotive fine art family portraits.

Family means everything and capturing those precious moments to preserve forever will mean family heirlooms for you to share for years to come.

Best,

Mindy & Joriana – Contact Us!

Professional Photographer