Customized Wall Decor for Your Home | Northern VA Family Photographer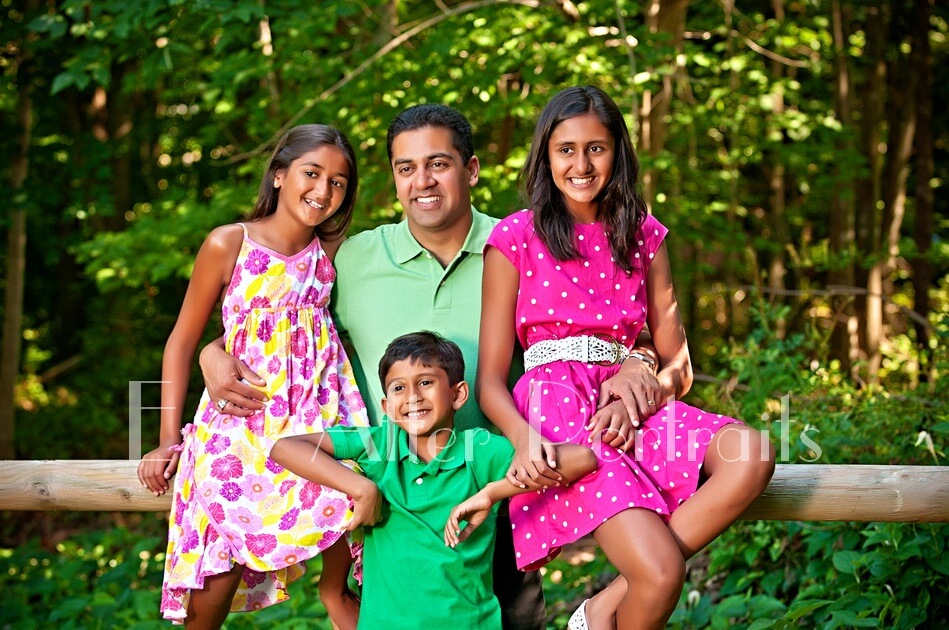 Ever After is a mother and daughter team of portrait photographers. As a family photographer, we are committed to creating the best family photo possible for you! Our clients hail from across Virginia, including Brambleton, VA.
Using your family's portraits to decorate and personalize your home makes a bold statement about what is most important to you. It conveys to family members and guests alike just how much pride and love you have for your family. Whether you choose one family photo or a collection, you can count on us as your family photographer. We'll talk you through the process from beginning to end. When the session is complete and your portraits are on your walls, we know you will loving looking back on how much fun you had!
In days gone by, only the wealthiest of families could afford to commission an artist to create a portrait of the family. Today, however, creating beautiful photography as art to decorate your home is attainable for nearly anyone. At Ever After, we have software that can show you how your portrait in any size will look on a wall in your home. We will provide you with a link to our "Let's Decorate" ruler. You then tape the ruler to the wall where you would like to display your family portrait and take a couple of smart phone pictures of the wall from a few steps back, while including some of the design elements of the room such as the sofa, drapes and floor.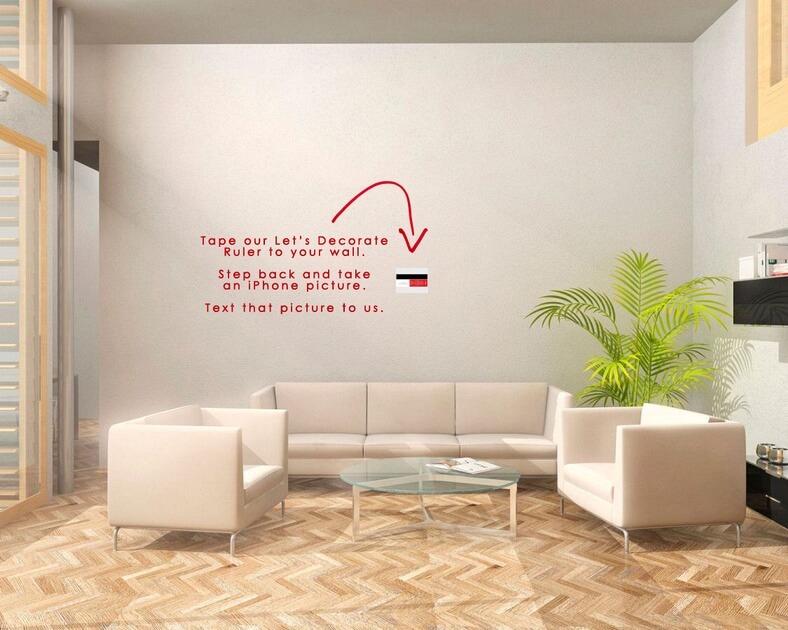 You send those pictures to us, and we import them into our design software. We can then show you exactly how a portrait or a wall grouping would look on your wall, and what the best size of the portrait should be given that space. In addition to the size of the portrait, we can show you how the portrait would look in different frames, and even frameless. After your session and your images are added, you'll even be able to see how the colors in the portrait will complement your décor! You can see an example of how this works below as well as on our home page.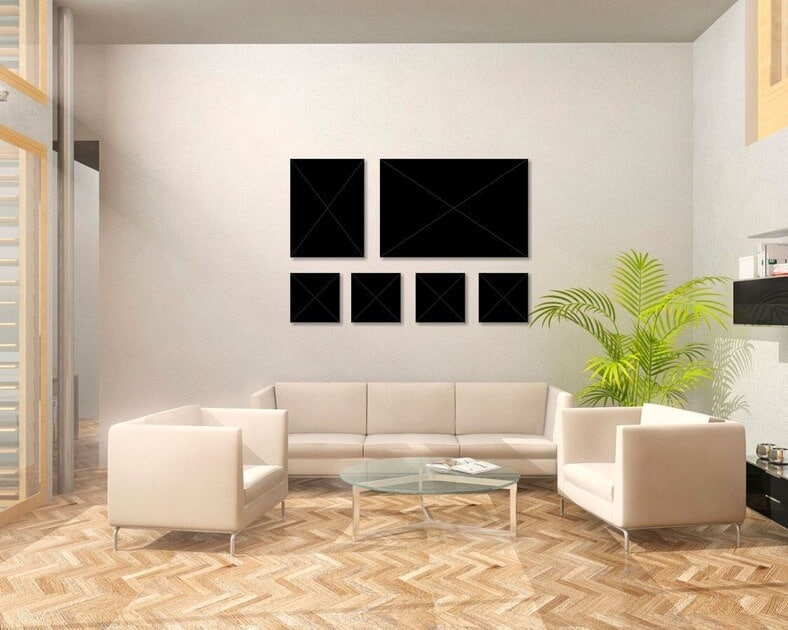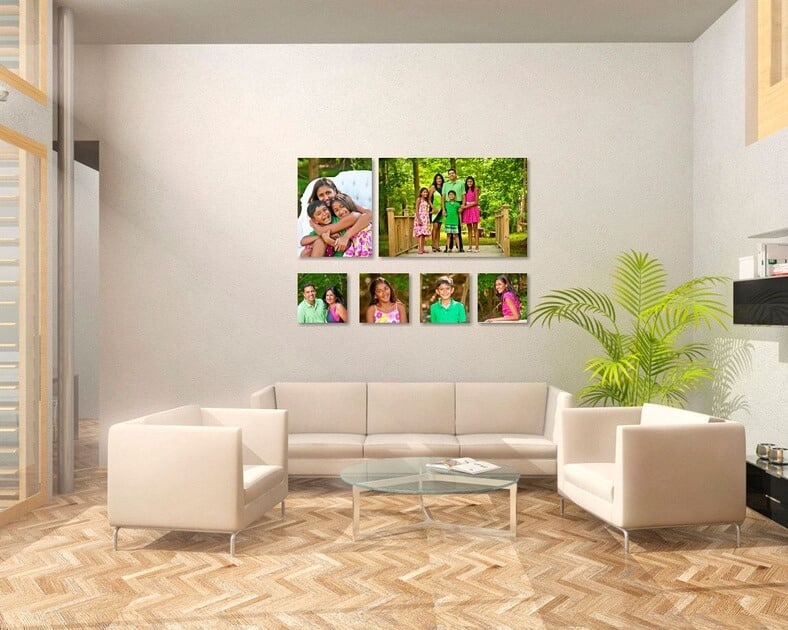 It's as easy as that to decorate your home with your beautiful new portraits! Thanks to advances in technology being a family photographer today allows us to be better engaged with our clients throughout the entire process.
We offer a wonderful line of wall art products, including two framed lines, Masterpiece and Standard, as well as four frameless lines, Bamboo, Gallery Wrap, Ice, and Steel. The Wall Art design you choose will be uniquely created for your home and family.
Your family photo or photos will shine with one of our frames! If you live near the Brambleton, VA area or anywhere in the Northern Virginia area, give us a call to help capture your best in one of our photos!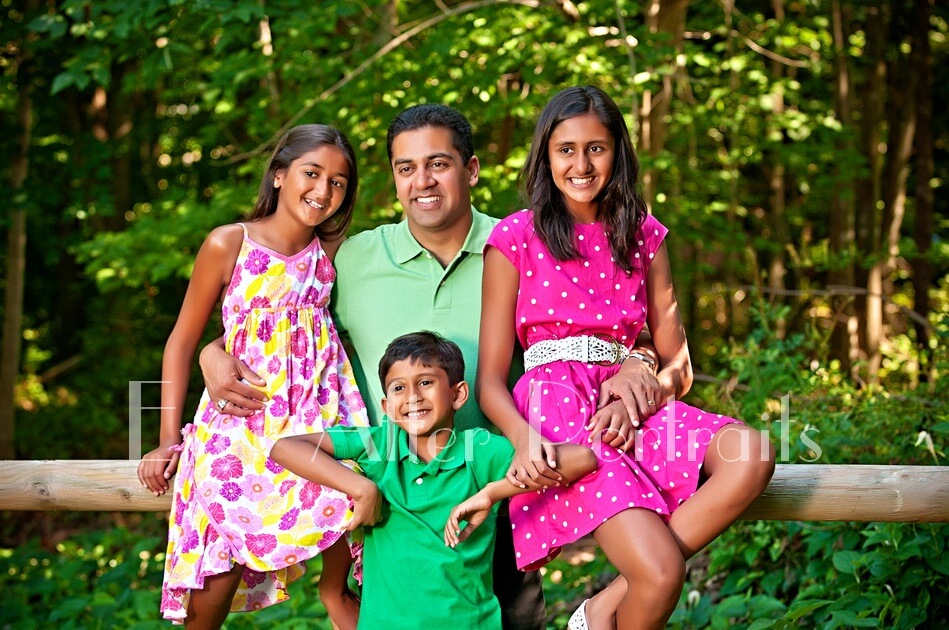 Family Photographer, Family Photo
Ever After Portraits is comprised of Mindy Belcher and Joriana Belcher Anderson, a mother-daughter family photography team located in Northern Virginia, near Brambleton, VA. We specialize in timeless and emotive fine art family portraits.

Family means everything and capturing those precious moments to preserve forever will mean family heirlooms for you to share for years to come.

Best,

Mindy & Joriana – Contact Us!

Professional Photographer