Are you searching for Family photography near Oakton VA that will be your family portrait photographers?
Summer in Northern VA can be very hot and humid but with the shade of our gorgeous trees and cool breeze at our outdoor studio a family can have tons of fun during a portrait session.
Temesha and Mke came with their girls, Camryn and Ileia in the early part of July. At this time, Mike and Temesha were engaged and were getting ready to start a life together as one big happy family. The girls had a great time laughing on the swings and sitting in the grass blowing bubbles. The family enjoyed watching the birds and squirrels and strolled over the bridge and relaxing at the refreshing pond.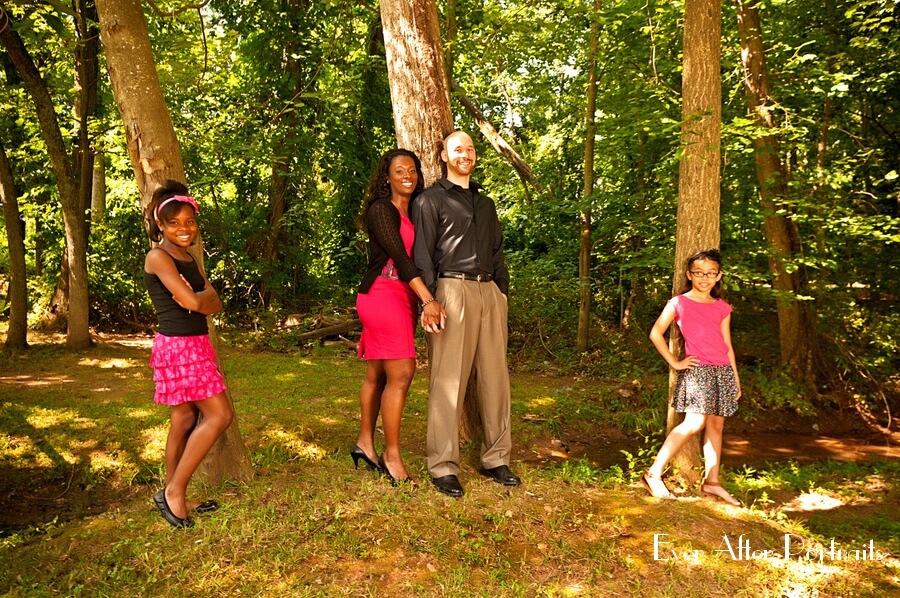 Under the shade of the trees a happy family portrait.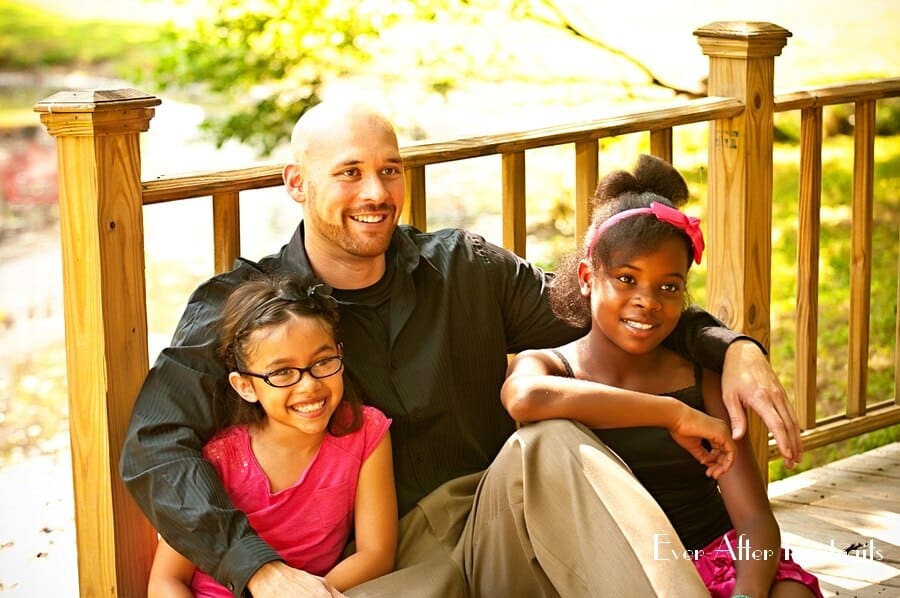 Mike enjoying the summer by relaxing on the bridge with Ileia and Camryn.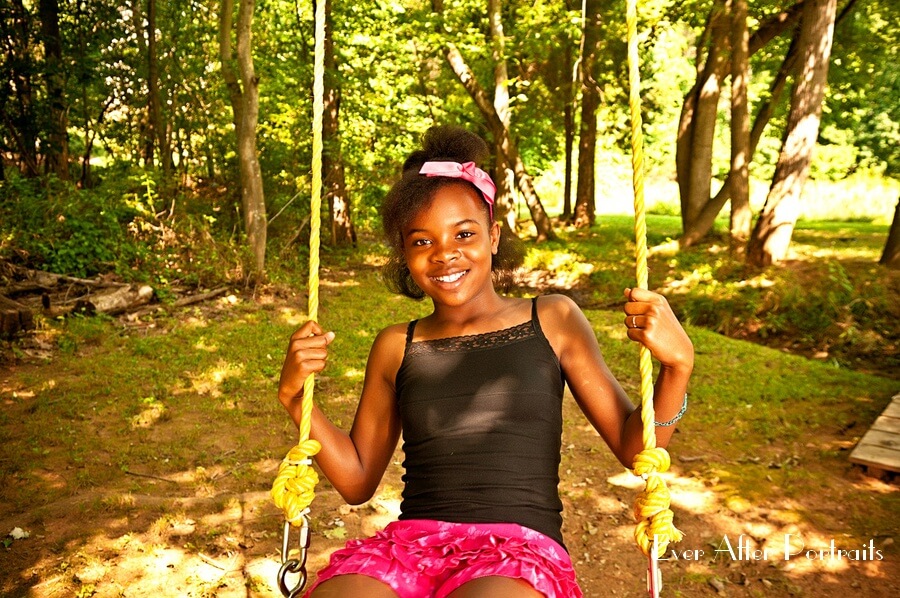 Smiling Camryn swinging high enjoying the gorgeous day!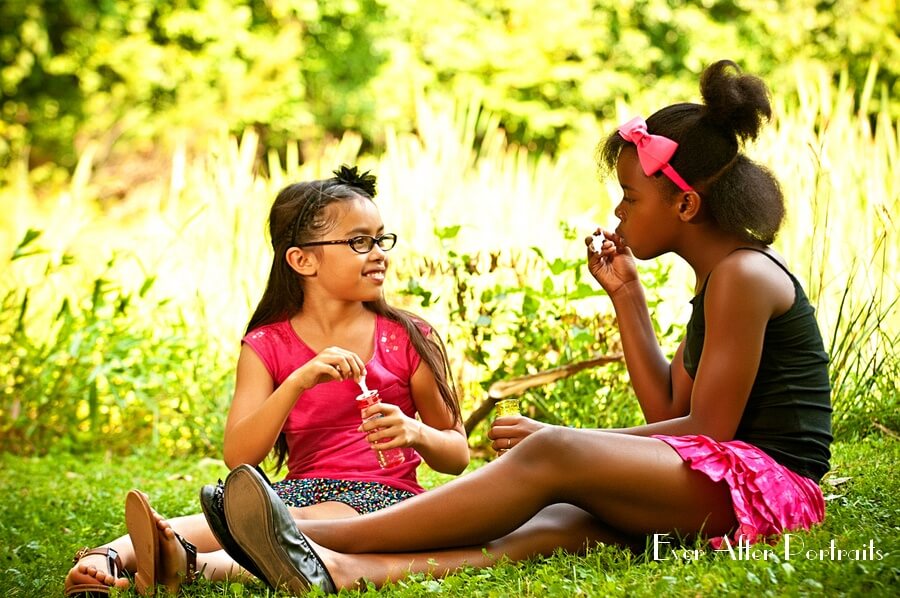 Sitting in the grass, Ileia and Camryn blowing bubbles to cool off from the summertime heat.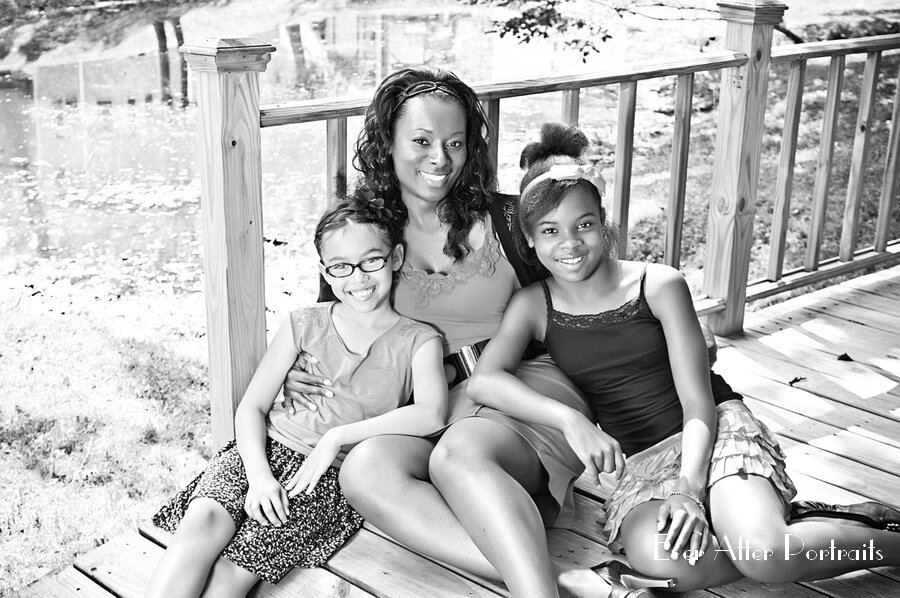 Resting on the bridge near the pond, Temesha and her girls Camryn and Ileia enjoying nature.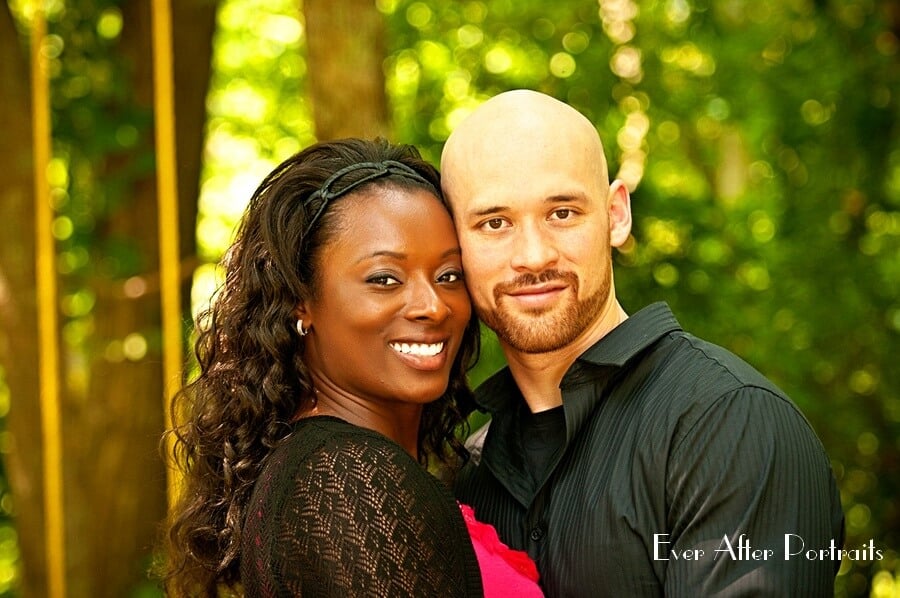 This young couple all smiles in their closeup image.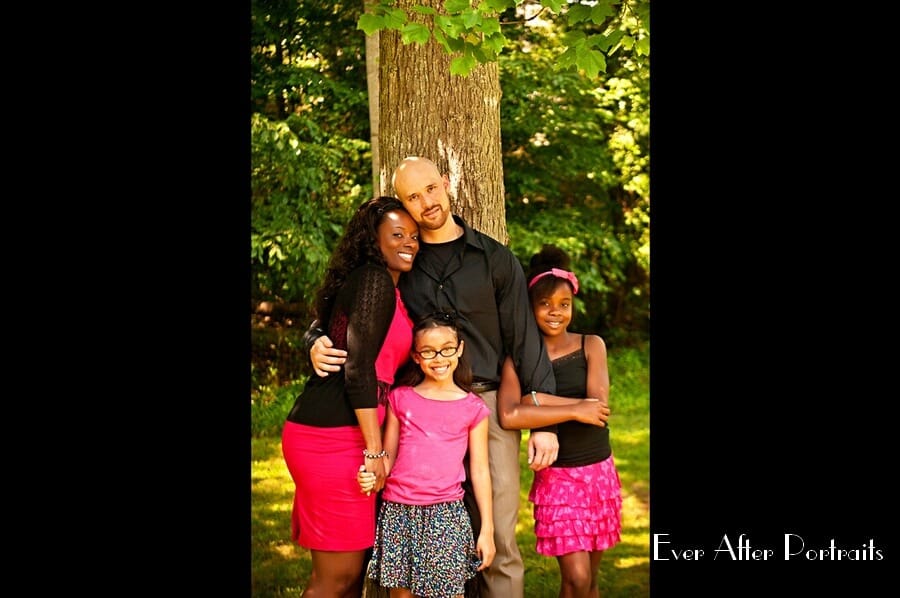 Beautiful family spending time outdoors on a summer day.

No matter what season it is Ever After Portraits can make your portrait session a memorable experience for your family. We have exquisite sofas to pose on and props like our big red truck for fun images. If you would like advice on the clothes to wear we would be happy to help you coordinate your ensemble.

Call and schedule your portrait session today!

Ever After Portraits is comprised of Mindy and Joriana Belcher, a mother-daughter photography team located in Northern Virginia. They specialize in candid, emotional and artistic images.
Family means everything and capturing those precious moments to preserve forever will mean family heirlooms for you to share for years to come.

Best,
Mindy & Joriana – Contact Us!