Ever After Portraits is a family photographer located near Ashburn, VA, in Northern Virginia. As family portrait photographers, we create beautiful portraits of the ones you cherish, your precious family.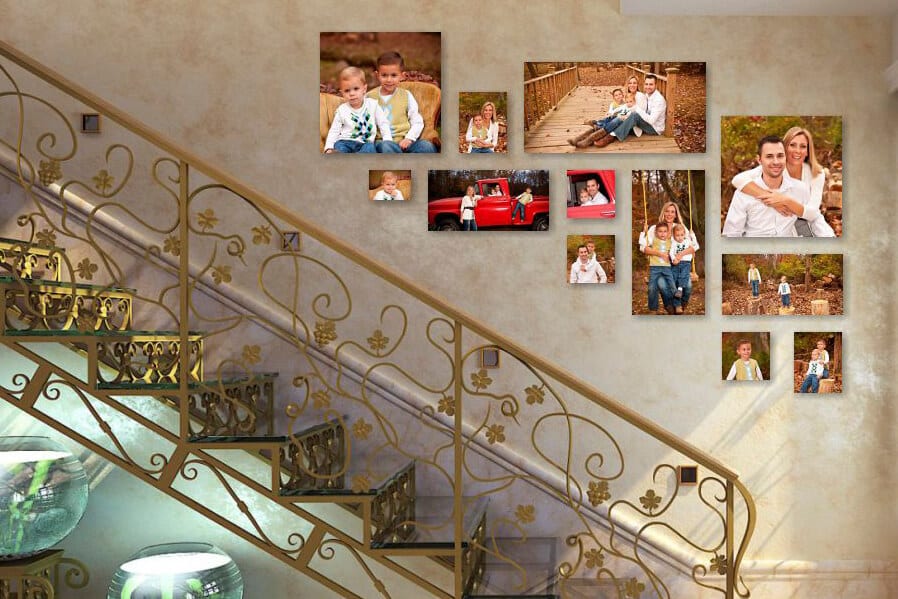 Many of us use stairs every day, multiple times a day, more times that we care to think about. We go up and down without really thinking about it.

Make your stairway more than just a means to get between floors; make it a "family portrait stairway showcase" of your family laughing, spending time together and just enjoying each other. A stairway is a wonderful place to display your family as art on your walls.

The family in the collection above have two very active little boys. Their energy was put to great use in our 2.5-acre outdoor studio in Sterling, VA. Showcasing those cuties was a must for Amy and Jesse!


Family Photographer
Ever After Portraits is comprised of Mindy and Joriana Belcher, a mother-daughter photography team located in Northern Virginia, near Ashburn, VA. They specialize in timeless and emotive fine art images.

Family means everything and capturing those precious moments to preserve forever will mean family heirlooms for you to share for years to come.
Best,
Mindy & Joriana –
Contact Us!
View Our Portfolio
|
professional photographer