The Nostalgia and Beauty of a Barn and Log Fence in Portraits | Northern VA Family Photographer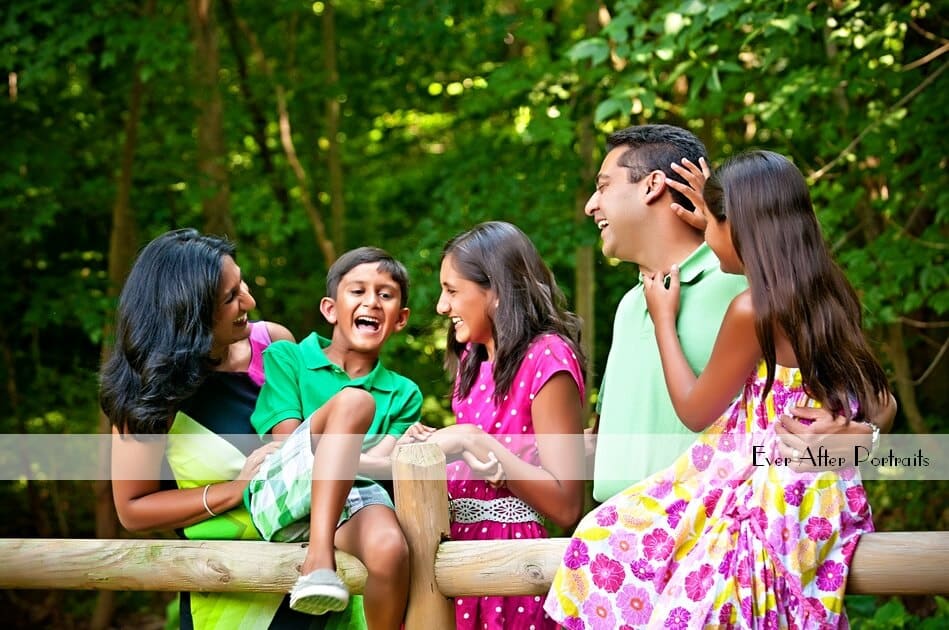 What is it about old-fashioned barnwood and a log fence that we find so charming? Something about the nostalgia they evoke draws us to these iconic features – no matter where you're from or where you were born. Any family photographer in the picturesque Great Falls, VA, and Northern Virginia area can tell you that clients frequently request these types of features or structures in their portraits.
Family Portrait Session
Unlike other photography studios in the area, we don't have to search for these features; we own them in our private 2.5-acre Outdoor Portrait Park! We, too, are drawn, not just to nature's beauty, but to these symbols of the countryside. As props in a family or child's portrait, it doesn't get much better than these. (We also have a lovely wooden bridge, pier, two ponds, and lots of trees.)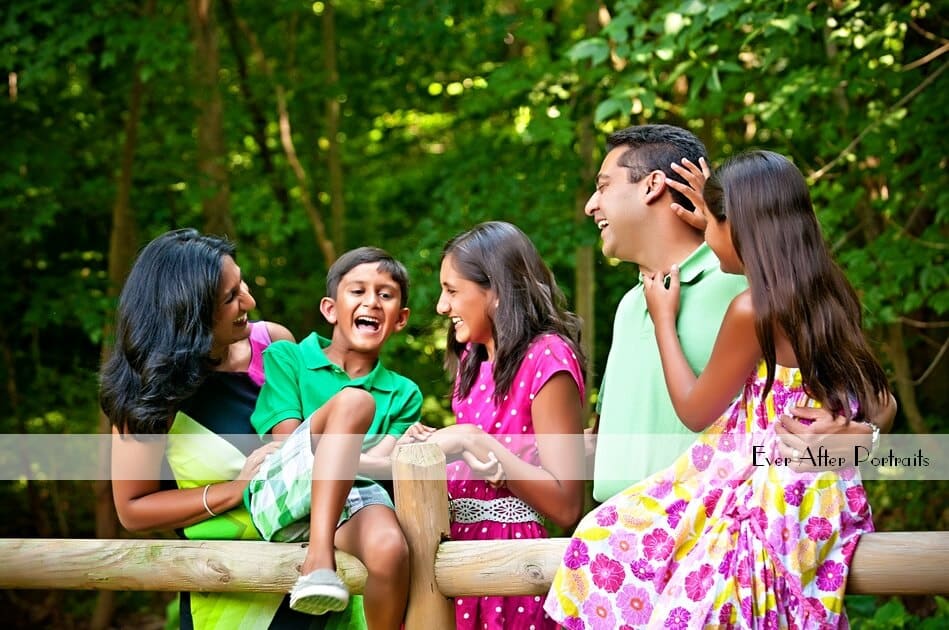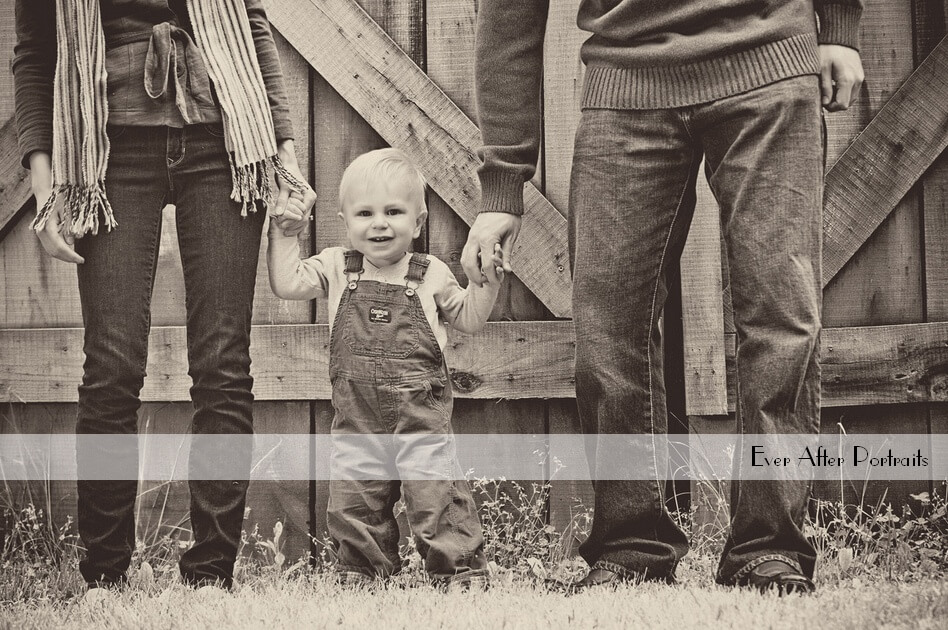 Outdoor Portrait Park

While authentic barnwood and a log fence lend themselves toward the rustic, believe it or not, you also can compose an elegant portrait with either of these in the background. We often use our antique couches placed smack in the middle of the woods or in front of the barn or fence for a dramatic and intriguing composition.
The contrast is striking. The portrait is beautiful. The possibilities are endless.
If you are interested in a Great Falls, VA area family photographer with their own photography studio and private outdoor portrait park and for your next portrait, contact us! We can discuss your many, many options for pictures!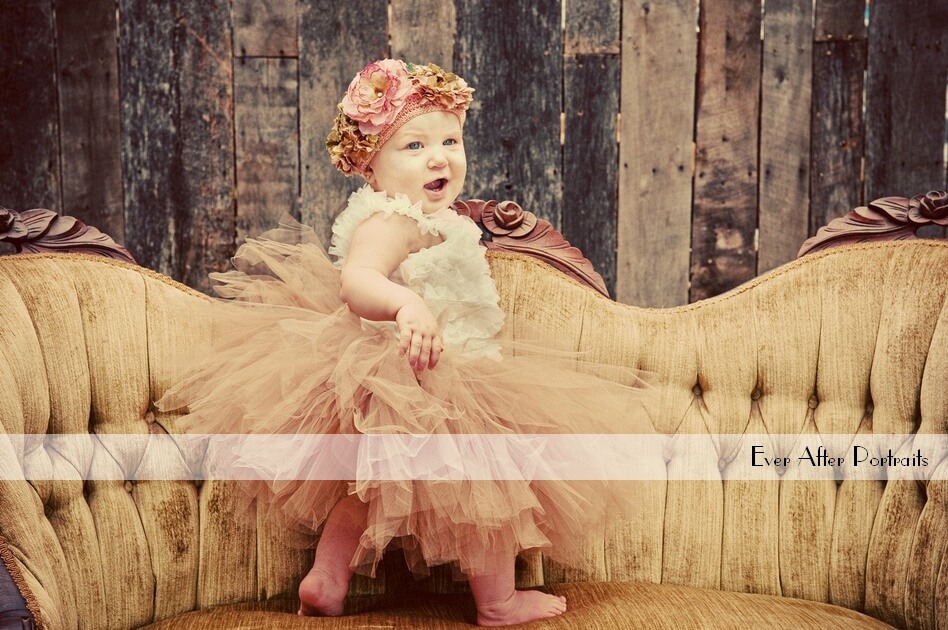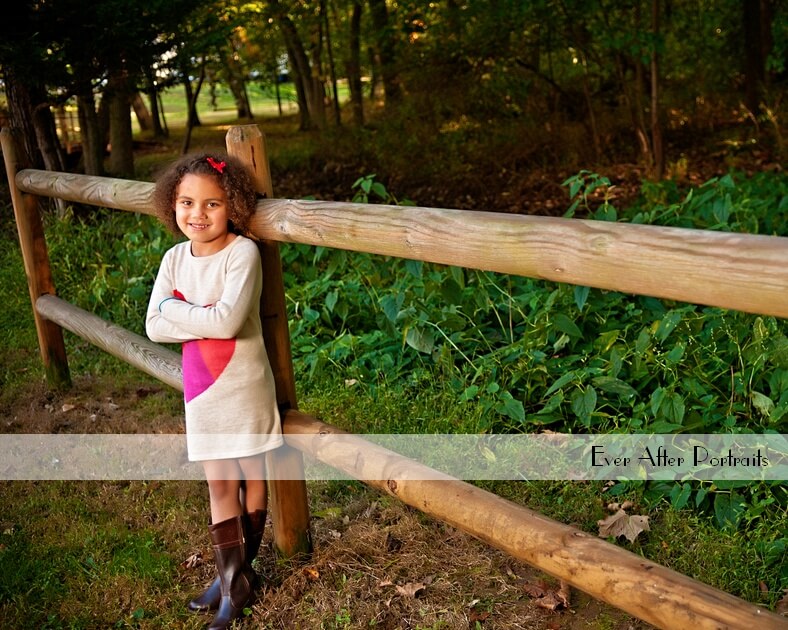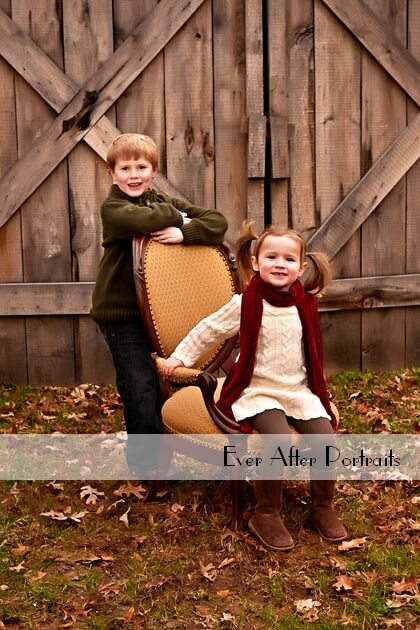 Family Photographer
Ever After Portraits is comprised of Mindy Belcher and Joriana Belcher Anderson, a mother-daughter portrait photography team located in Northern Virginia, near Great Falls, VA. We specialize in timeless and emotive fine art family portraits.

Family means everything and capturing those precious moments to preserve forever will mean family heirlooms for you to share for years to come.

Best,

Mindy & Joriana – Contact Us!

Professional Photographer