Griselda & Christian, An Engagement | Northern VA Family Photographer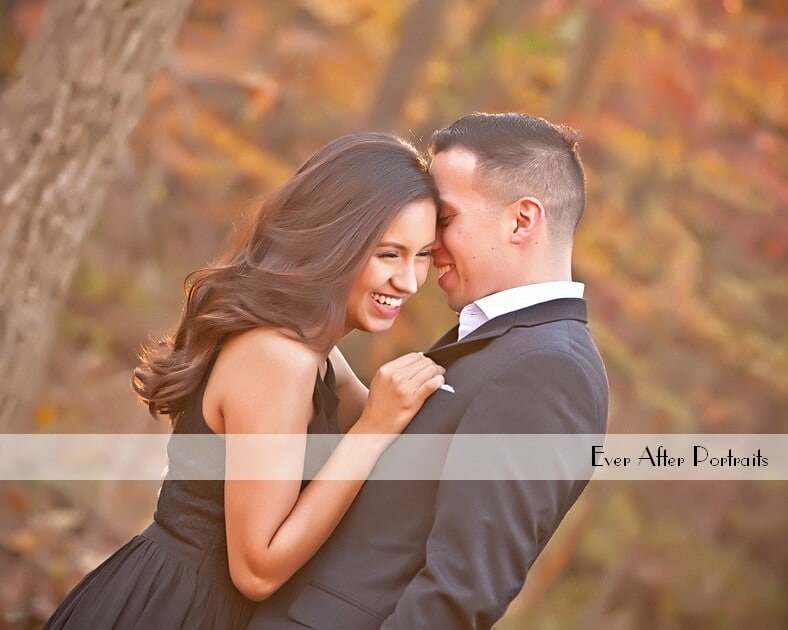 Could these two be any more adorable?! Whenever a family photographer can photograph someone they know well, it's very exciting! As we always tell our clients across Northern Virginia, including Great Falls, VA, the better we know you, the better your portraits. That's why we believe in open communication with our clients!
Isabel Griselda Argueta was Joriana's maid of honor not so long ago. We were so excited for her when she became engaged to Christian Andino! The adorable couple was introduced by mutual friends when Griselda was visiting New York City. How romantic is that?!

Outdoor Engagement Session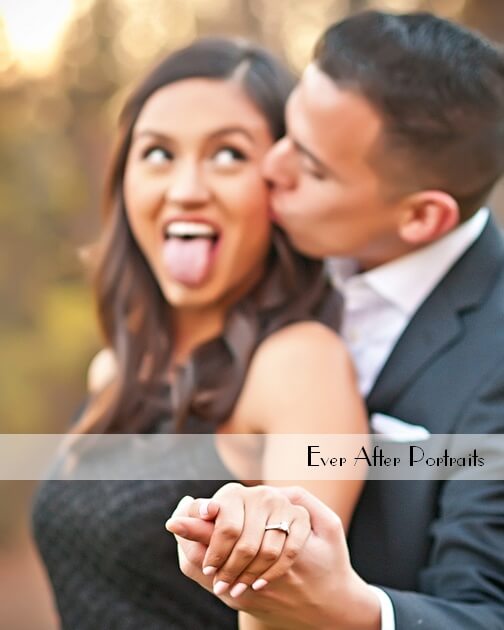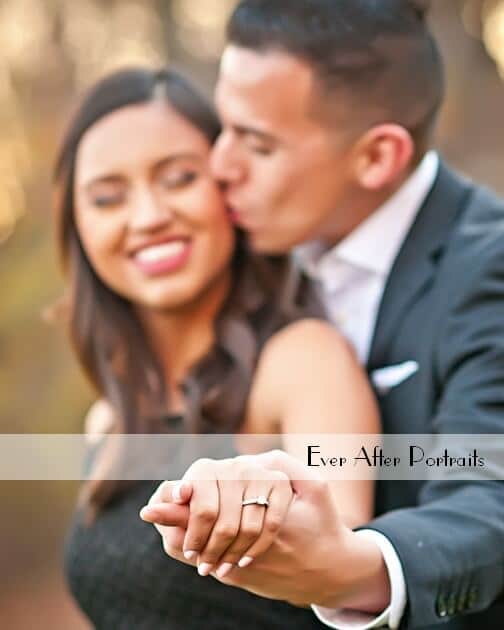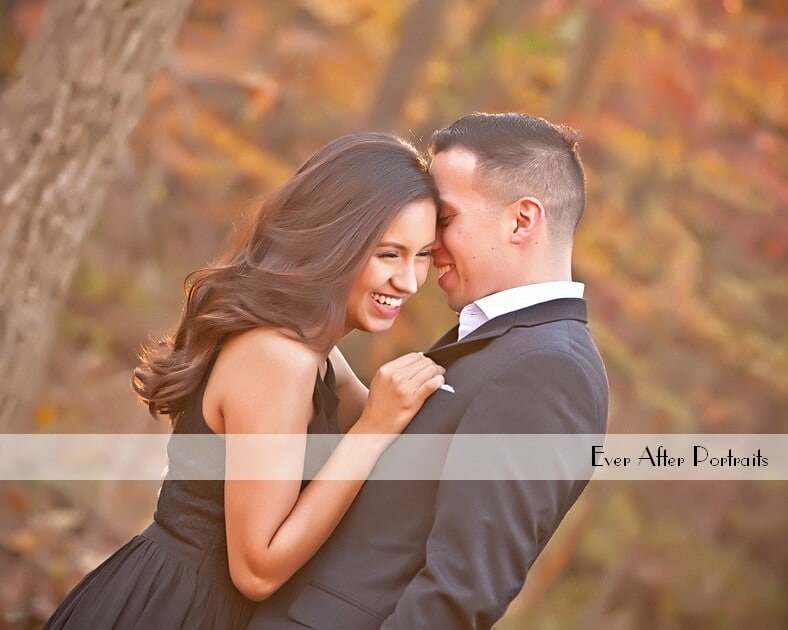 When it came time to select a portrait studio, there was no doubt who would take their engagement pictures and photograph their wedding – Ever After, of course! We've been friends for years, and we were thrilled to be able to do their engagement and wedding portraits.
Our Outdoor Portrait Park Studio
For their portrait session, this gorgeous couple knew that they wanted something candid, casual, and outdoors. They wanted portraits that reflected the love they have for each other. Well, that's right up our alley! You can see for yourself how beautiful their portraits turned out.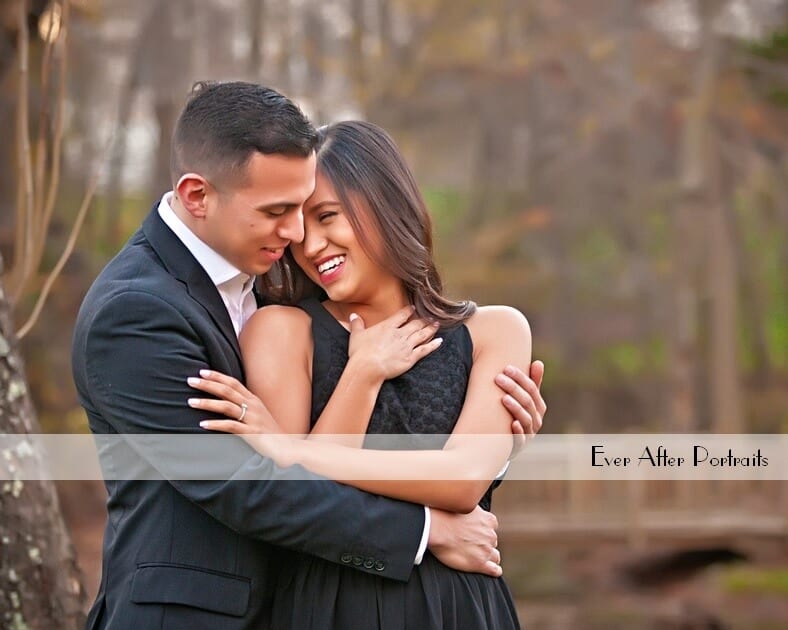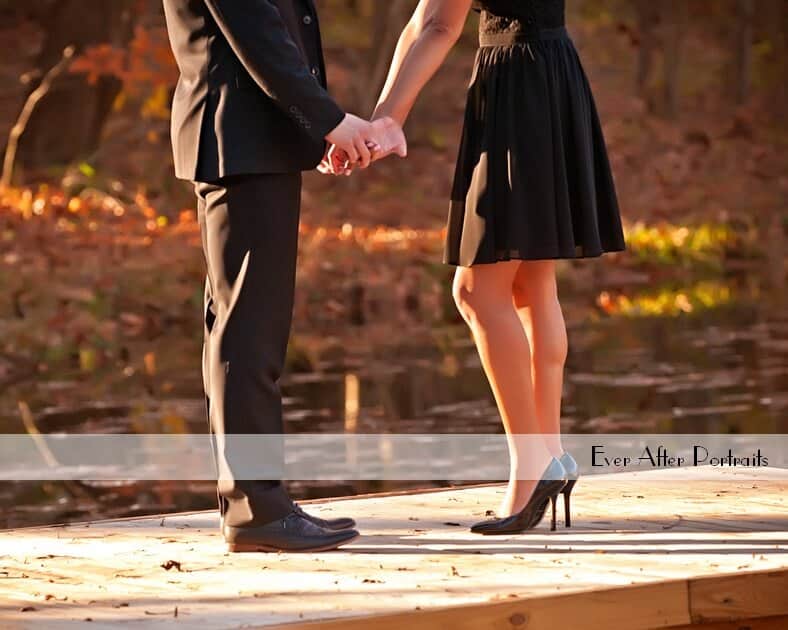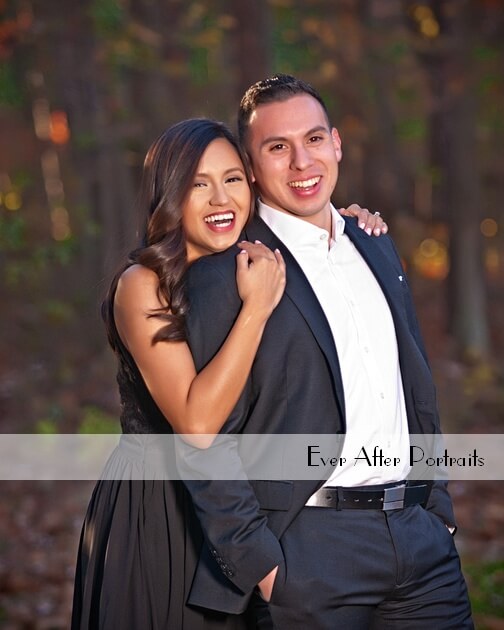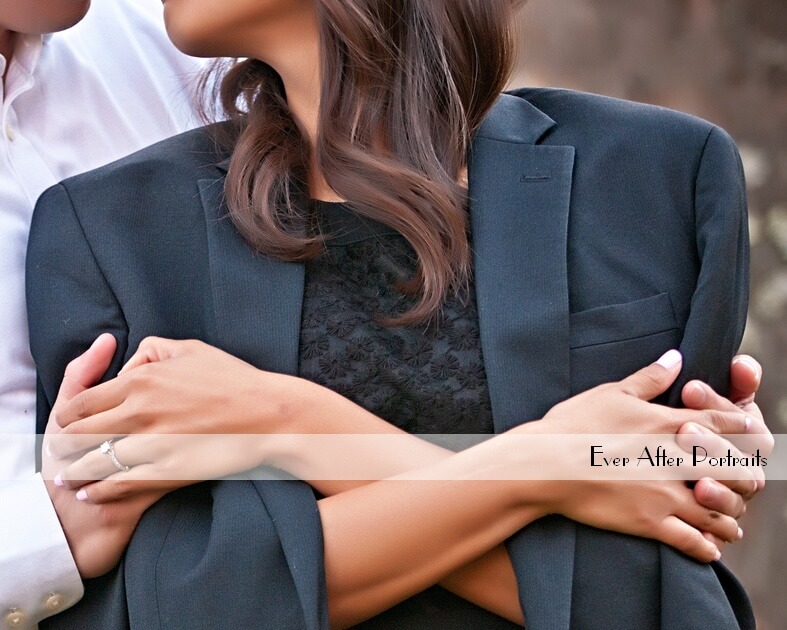 The fiery glows of the autumn colors contrast as well as provide a dramatic backdrop for their black outfits. In the midst of the colors and contrasts, their beautiful faces peer out happily at the viewer. The linear composition of their bodies in the center of the portrait strike us as a column of strength created by their two bodies! We love this symbolism for an engagement portrait. Their love for each other is strong and will endure.
We wish these two many, many years of happiness and joy in their marriage and lives. We look forward to taking other portraits for them as they live their lives together!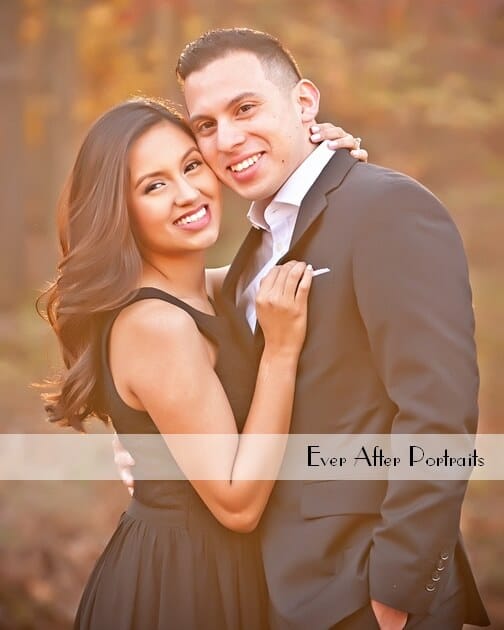 A family photographer will take photos of the milestones in your life and family life. We love, love, love the opportunity to work with families throughout the years documenting their milestones, changes, and growth. It's truly a privilege we value. If you are anywhere near the Great Falls, VA area and would like to discuss your family portraits, please contact us for further information.
Family Photographer
Ever After Portraits is Mindy Belcher and Joriana Belcher Anderson, a mother-daughter portrait studio photography team located near Great Falls, VA in Northern Virginia. We specialize in timeless and emotive fine art family portraits.

Family means everything and capturing those precious moments to preserve forever will mean family heirlooms for you to share for years to come.

Best,

Mindy & Joriana – Contact Us!

Professional Photographer