Why don't you quote over the phone? | Northern VA Family Photographer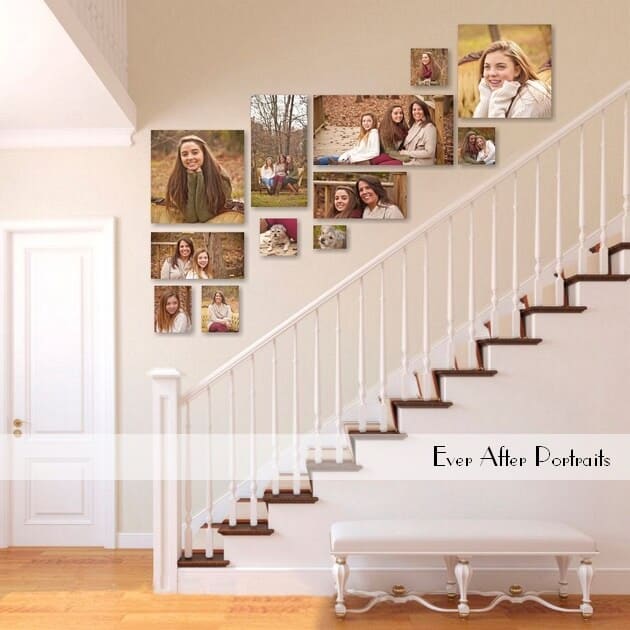 We love talking with our clients and potential clients! As a family photographer near the Great Falls, VA area, we believe in building relationships with our clients. In our years as a photographer, we've been asked many different things. We can usually give clients and potential clients most of what they want to know over the phone. One of the questions we often get is: How much will this cost? Although we can tell you our Experience Fee (the fee which includes your Design Session, your Portrait Session and your Ordering Session), because our photography and products are custom-designed for each client, exact pricing
can't be given over the phone in our first conversation.
We encourage clients to schedule a consult with us so we can discuss your portrait needs. We are not trying to be rude or evasive. Photography products (the final portraits you fall in love with and purchase) are highly customized and personal to each client.
Here are three reasons why we as a family photographer, as well as other professional photographers, don't give price quotes over the phone:
• We want to be thorough.
To quote you a price on a family portrait session which includes wall art, an album, or other products, we need to know exactly what you want: How many portraits; sizes, finishes, framing, etc. We want to make sure that we are thorough when taking into account what you're looking for in your family portraiture. To know what you want, we need to have a consult with you and understand your needs.
• We want our cost quote to be accurate.
We can quote you the price on set things like finishes, frames, and sizes. But giving you a final price over the phone, without knowing exactly what you would like to order, would be misleading. To aid us in giving you pricing for wall art, we ask that you send us iPhone photos of the wall(s) in your home upon which you want to hang your family portraits. With those photos, we can design a wall collection or grouping in exactly the right size for the space, not too large or too small.
• Each client is unique.
The wonderful thing about fine art portraiture is that it is highly customizable. Each client looks for something different than the previous, and we are only too happy to oblige. Some clients want certain finishes, while others don't. Some will want a certain frame, while another will only want frameless. See? It's all custom to individual tastes.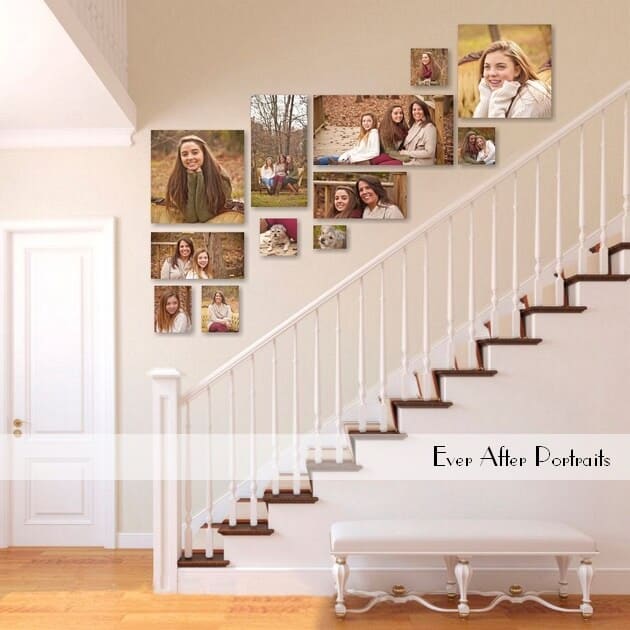 We really do care about our clients and their vision for their portraits. We want each client to be happy with their final products. We also want full transparency with our clients and good, open communication. As the small business owner we are, we will always be fair and we always encourage dialogue with clients.
If you live in or near the Great Falls, VA area, we are always happy to discuss your vision for your portraits. We are one of the leading family photographers in Northern Virginia.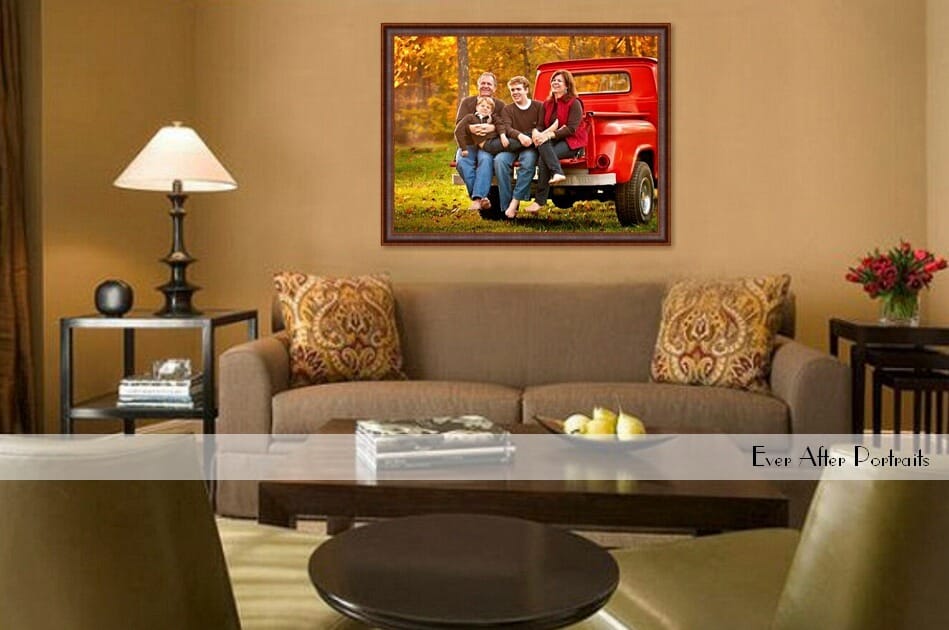 Family Photographer
Ever After Portraits is comprised of Mindy Belcher and Joriana Belcher Anderson, a mother-daughter portrait photography team located near Great Falls, VA in Northern Virginia. We specialize in timeless and emotive fine art family portraits.

Family means everything and capturing those precious moments to preserve forever will mean family heirlooms for you to share for years to come.

Best,

Mindy & Joriana – Contact Us!

Professional Photographer