Ashley & Brian, Wall Art from Their Engagement in the Park | Northern VA Family Photographer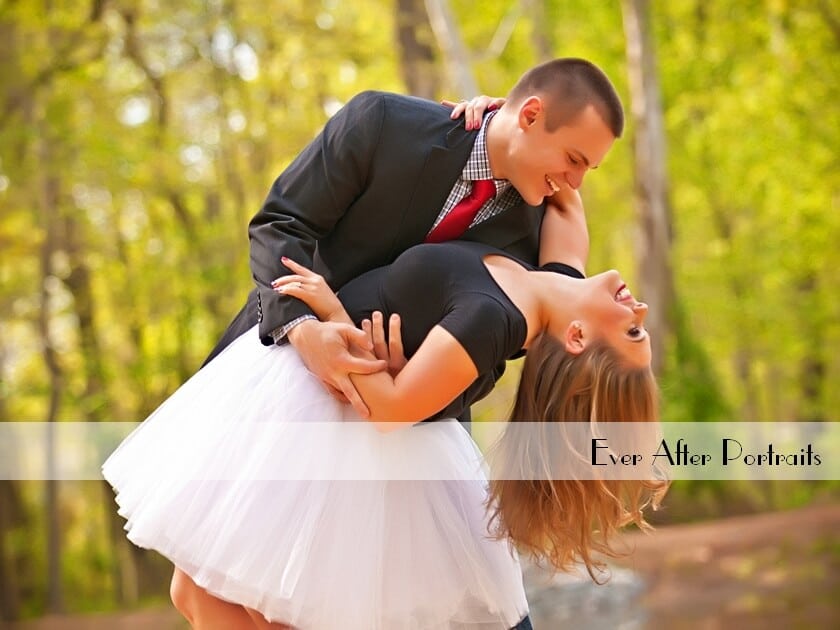 A pop of color, fun poses, and the wooded backdrop of our outdoor portrait park near the Hamilton, VA and Tysons Corner, VA area is the setting for this portrait session. An experienced family photographer and a beautiful young couple celebrating their engagement — the result is "picture perfect"!
We knew that our portrait park would be ideal for Ashley and Brian's engagement portraits. The secluded park's natural beauty seemed to embrace these two in a way that made this couple the highlight of every shot. It was to showcase their mutual love and respect for one another. We also captured their playful sides. As photographers we had so much fun doing their portraits!
Engagement Session
For a slideshow of other portraits from Ashley and Brian's Engagement Session, click here.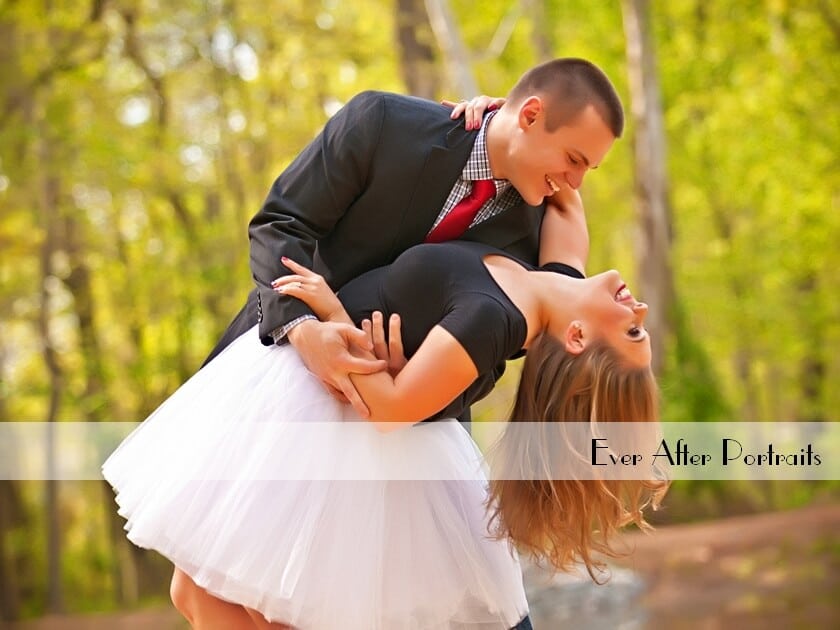 Wall Art Collection
For their wall art, Ashley and Brian selected the very popular Contemporary Frameless Steel Finish. This frameless finish highlights and perfectly captures the vibrant colors. Our proprietary software showed them how their portraits would look on their wall at home.
You too will be able to envision what your wall collection will look like before we even have you in front of our cameras. We make it easy for you to walk out of our portrait studios with a fully finished product ready to hang in your home. As fine art custom photographers, a quality finish product is important and is part of our customer service at Ever After.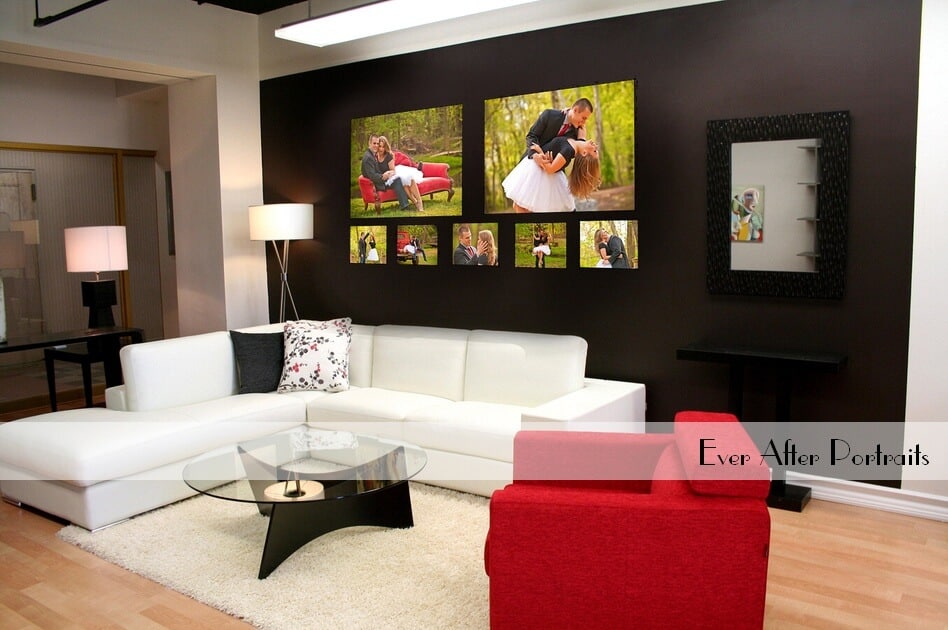 If you – or someone you know – live near the Hamilton, VA and Tysons Corner, VA area and are searching for an experienced and trusted family photographer, Ever After Portraits is it! We would enjoy meeting you and doing your portraits!
Family Photographer
Ever After Portraits is comprised of Mindy Belcher and Joriana Belcher Anderson, a mother-daughter portrait photography team located near Hamilton, VA and Tysons Corner, VA in Northern Virginia. We specialize in timeless and emotive fine art family portraits.

Family means everything and capturing those precious moments to preserve forever will mean family heirlooms for you to share for years to come.

Best,

Mindy & Joriana – Contact Us!

Professional Photographer