Protecting your precious portraits for generations to come is as important as selecting the best family photographer in the Lansdowne, VA area! Our years of valuable experience have taught us the importance of protecting your family portraits in various ways. This can include framing and the use of museum-quality glass. Keep in mind, though, that even the highest-quality printing of fine art family photos like we offer can't fully protect from exposure to UV rays. Nothing can. However, there are ways to lessen the effects of UV rays. Museum quality glass is one way to do this.
What does museum-quality glass do?
If you place a family photo behind any standard framing glass, the glass will block about 40 percent of UV radiation. Ask any preservationist, museum or gallery owners or artists and photographers and they will tell you that it's simply not enough.
According to Glass Magazine, an industry journal, ultraviolet light accounts for approximately 50 percent of fading damage in artwork or photography, and there is no reversing the fading process once it's occurred. As a result, the glass industry developed glass UV-blocking film for framing glass to better protect valuable art and photography. Museum-quality glass blocks about 98 to 99 percent of UV rays.
While any piece of glass or acrylic will protect a framed picture from casual physical damage, only museum-quality glass can provide the best possible, long-term protection for your cherished framed portraits.
Museum-quality glass protects art not just from fading from UV rays, but from becoming brittle. It also reduces glare when artwork is viewed from different angles and minimizes the mirror-like effect of typical glass, thus improving the intensity of colors and details.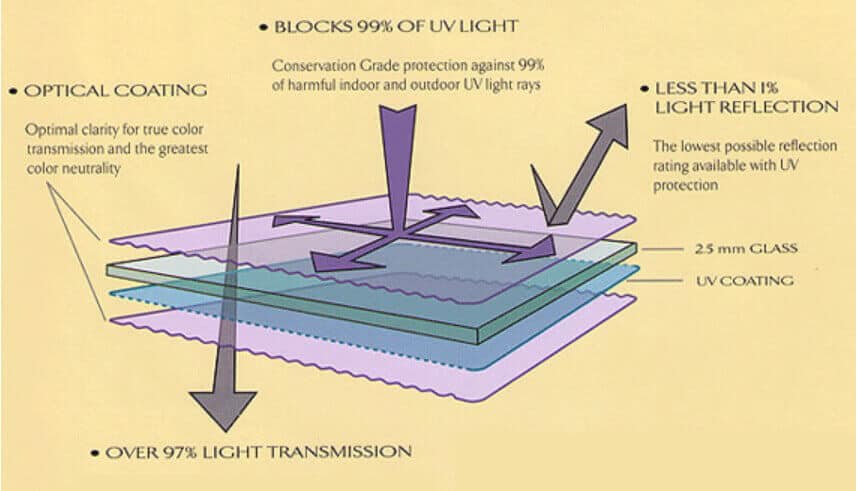 Costs
Museum-quality glass does cost more than regular picture glass. Prices vary greatly depending on size. However, this higher cost should be weighed against the value of the fine art portraits you've just invested in. Also to be considered is the potential for long-term, slow damage and fading from UV exposure in your home.
As a family photographer, we know that an Ever After portrait is a gift you give yourself and which you will likely give to your children one day. Why not protect it today so that the next generation can appreciate it in its full color and glory?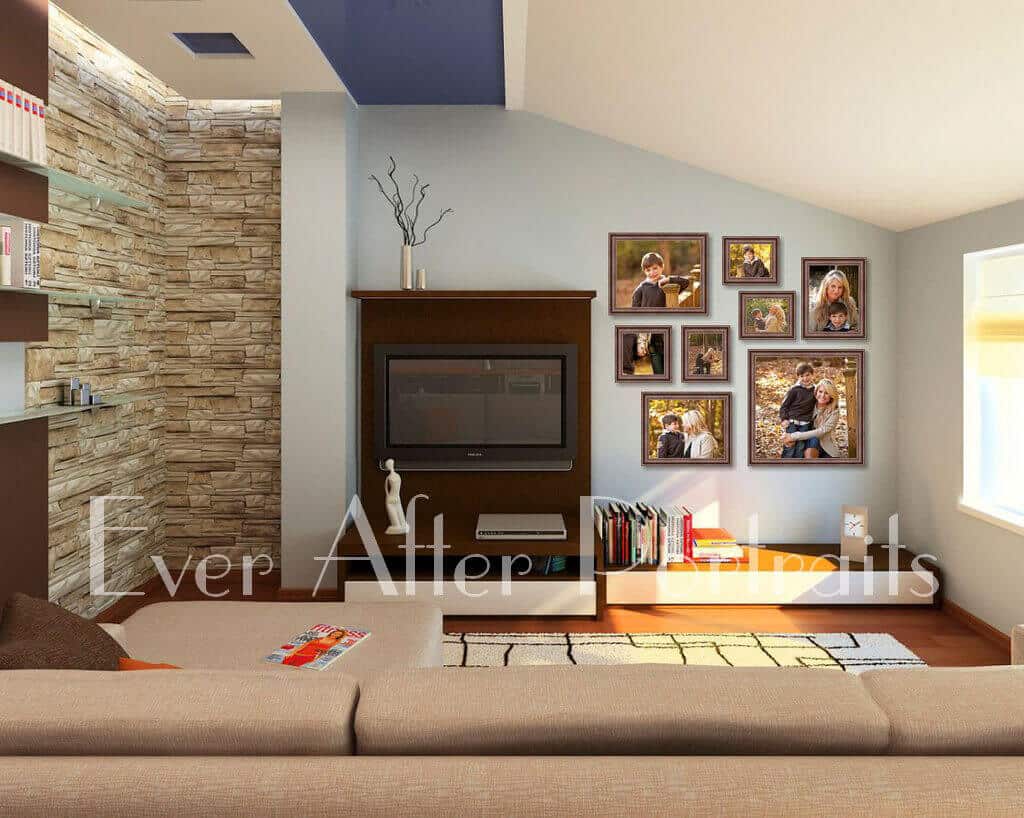 If you found this information useful, you may also enjoy this post regarding Museum Quality Framing.
If you'd like to know more about the various wall art finishes we offer for our portraits, please visit this link or call us. Located near Lansdowne, VA, we are one of the top family photographers in the Northern Virginia area and its surrounding communities. We're always excited to talk shop!
Family Photographer, Lansdowne, VA
Ever After Portraits is comprised of Mindy and Joriana Belcher, a mother-daughter photography team located in Northern Virginia, near Lansdowne, VA. We specialize in timeless and emotive fine art images.
Family means everything and capturing those precious moments to preserve forever will mean family heirlooms for you to share for years to come.
Best,
Mindy & Joriana – Contact Us!