Danny Family, Fun in our Outdoor Portrait Park | Northern VA Family Photographer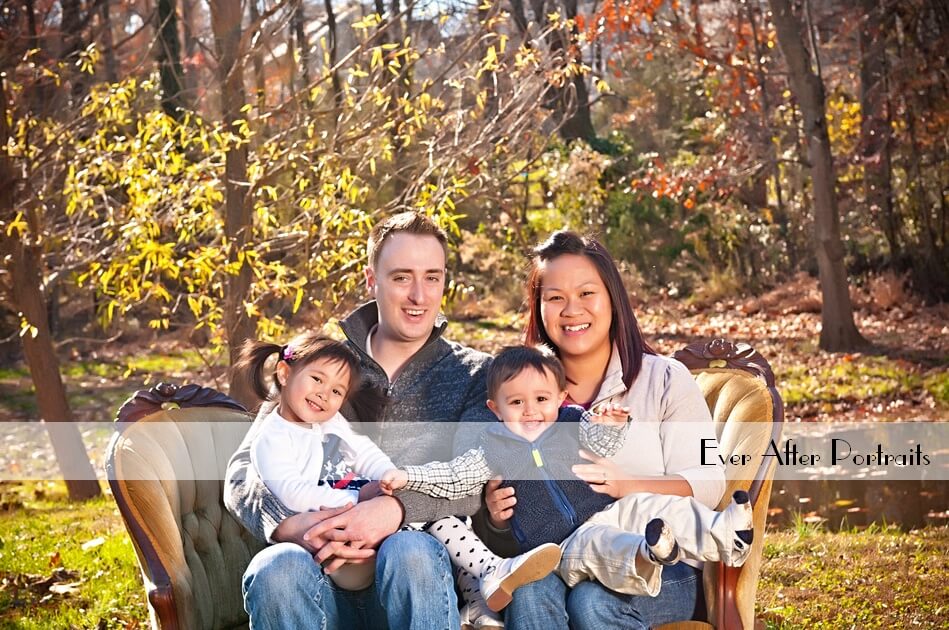 When a family wants to create a wall dedicated to family portraits, it's only natural that they would invest in fine art photography. When the Danny family contacted us to help them with portraits for their McLean, VA home, as a family photographer we were happy to help!
This young family was full of energy, and spending time with them was a delight!
Autumn Outdoor Family Portrait Session
Alicia told us that she wanted candid outdoor pictures capturing their family enjoying each other and nature's offerings. She also wanted fall photography to take advantage of the rich cornucopia of colors in Northern Virginia. Her ideas were right up our alley!
We were able to offer them our private, outdoor portrait park for their exclusive use during their portrait session – no distractions and no tourists wandering around! It was just Alicia, husband Josh, and their two young children and ourselves.
Outdoor Portrait Park
Our private park is perfect for young families because it makes it easy to take candids while they enjoy themselves. Whether we use the wooden bridge, farm fence, an antique sofa, or just nature's background, children can run around and enjoy being kids while we take their photographs. Depending on the time of year, Mother Nature also offers its contribution to our portraits in the park. From spring time's colorful blooms and the lush green tree canopies to fall's rich golds, oranges, and reds, you can't go wrong. The park is yours during your portrait session.
You can see the results of the Danny Family's portrait park session — the portraits are rich in color, love, and joy! We think we captured this family perfectly. Their smiles say it all. They must have agreed because they purchased a gallery of portraits to display in their home and enjoy for many years to come.
If you would like to work with a family photographer in the McLean, VA area specializing in candid, joyful, and loving photography of your family, please call us to schedule your session!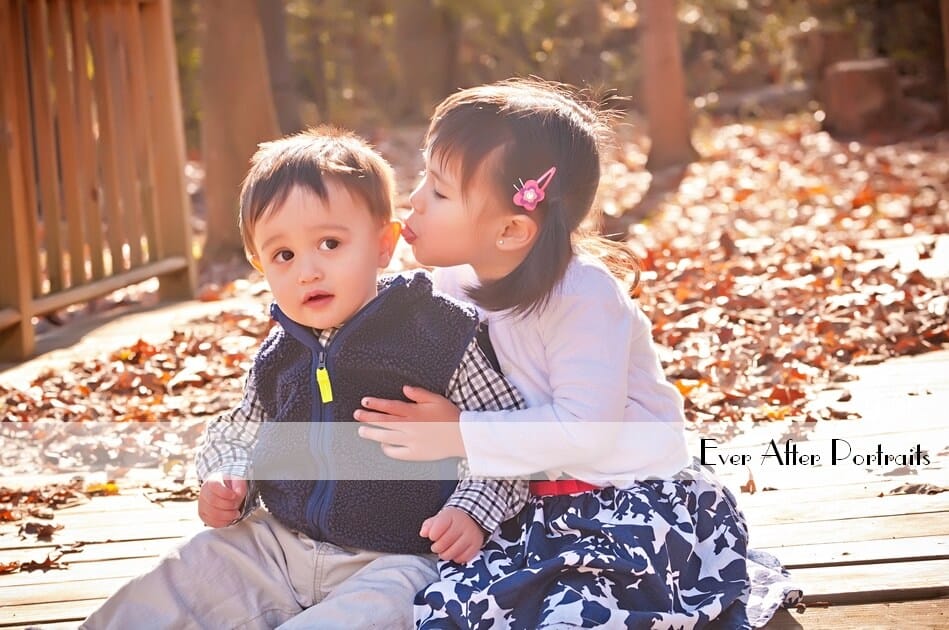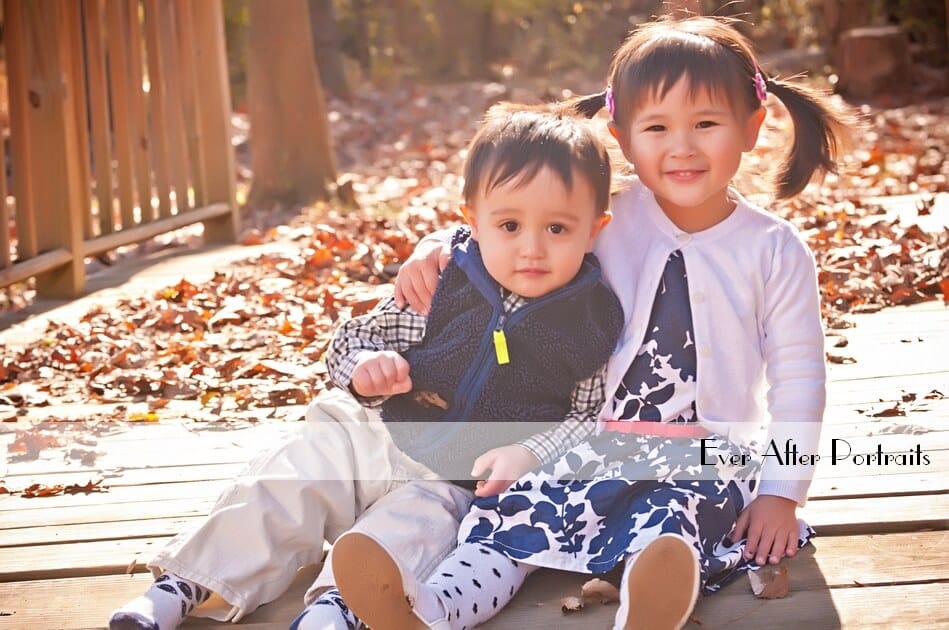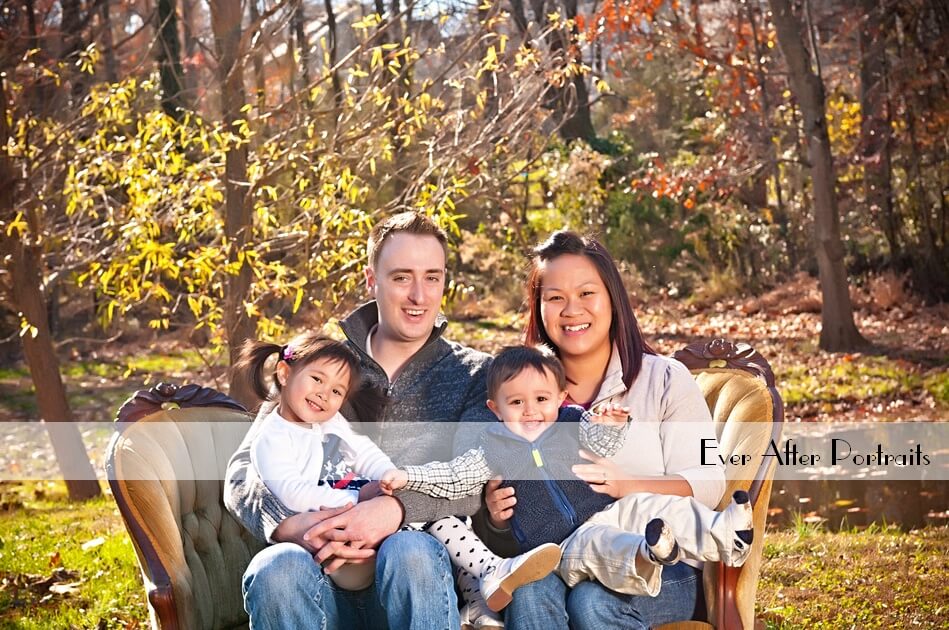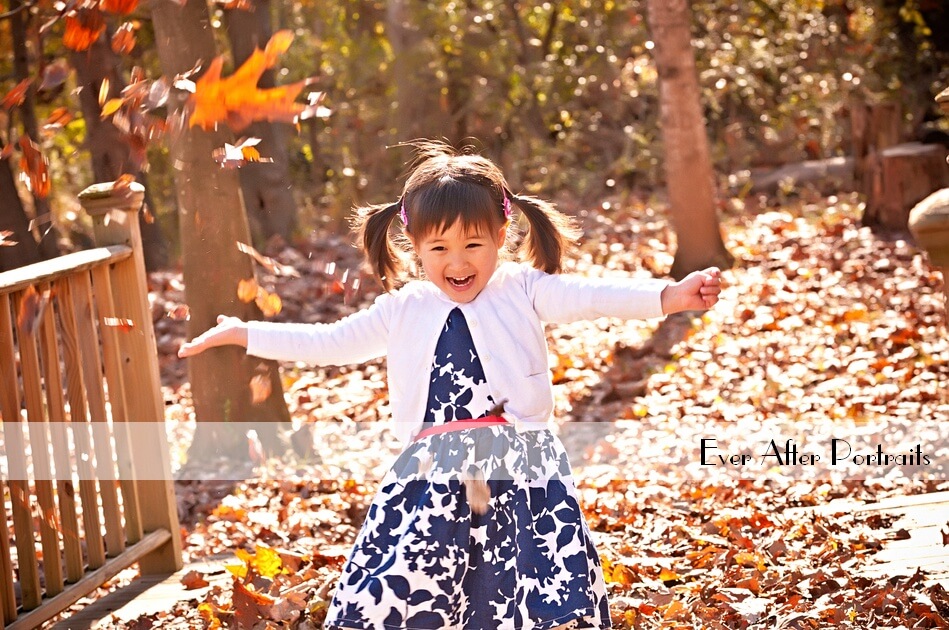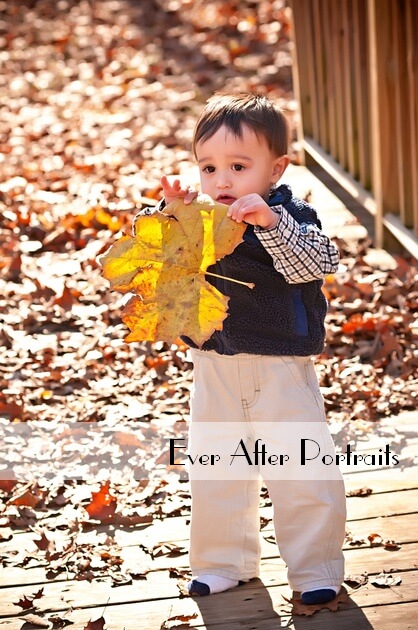 Family Photographer
Ever After Portraits is comprised of Mindy Belcher and Joriana Belcher Anderson, a mother-daughter portrait photography team located near McLean, VA in Northern Virginia. We specialize in timeless and emotive fine art family portraits.

Family means everything and capturing those precious moments to preserve forever will mean family heirlooms for you to share for years to come.

Best,

Mindy & Joriana – Contact Us!

Professional Photographer