Limited Edition Carousel Dreams, Saturday, June 3, 2017! | Northern VA Family Photographer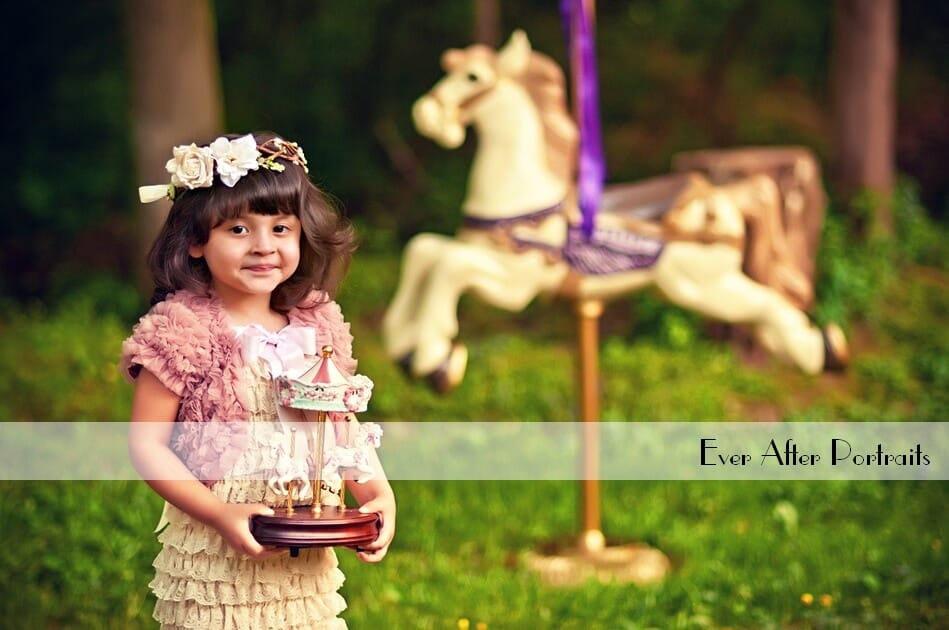 Announcing our Limited Edition Carousel Dreams portrait session! Scheduled for Saturday, June 3, 2017, our Carousel Dreams sessions transport your little girl into a magical world of carousel horses and sweet dreamy dress-up! As family photographers in Sterling, VA & McLean, VA, we only offer 12 slots for these coveted sessions – which fill up quickly!
Our daughters don't remain our little girls forever. In the blink of an eye, they are all grown up and no longer enchanted by the charm of a beautiful carousel horse! Capture the sweetness and innocence of your little girl in one of our limited edition Carousel Dreams portraits.
WHO:
These portraits are for the little girl between the ages of 3-9 who still believes in carousel magic, flying horses, and all things frilly and pretty. These sessions are best suited for little girls
WHAT:
Limited Edition Sessions, which are themed events, are unique,
won't be repeated and have only a limited number of slots. Once the slots are filled, the theme is no longer available.
These portraits result in timeless images of your little girl. You will cherish these images for many years!
Also included in your session is the use of our customized costumes and props, so all you need to do is show up and we will take care of the rest.
WHEN:
SATURDAY, JUNE 3, 2017 only
WHERE:
Our beautiful Indoor or Outdoor Studio in Sterling, VA
46506 Oak Lane
Sterling, VA 20165
WHY:
Because you love your little girl and time moves so fast —photography stops it! These very special portrait sessions for little girls with special clothing on a unique set are unforgettable!
These sessions are perfect for the parent or grandparent who values one of a kind portraits of their cherished little girl! Portraits from our 30-minute sessions make the perfect gift for mom, dad and especially the grandparents!
BOOKING:
* Once the $99 session fee is paid prior to your session date, your time is reserved.
* Each session is 30 minutes, and includes a $99 product credit.
* Print packages are available.
* Session is limited to one outfit which is provided for ages 3 through 9.
* You are more than welcome to schedule two back-to-back sessions if you prefer each child to experience the full 30 minutes.
ORDERING:
* Ordering takes place at our studio, on a specific date two weeks after the session is photographed at a time we choose together.
* At least 20 images to choose from will be available at your Ordering Session.
* All decisions must be made at this time and are final, so we encourage all decision makers to be present.
* Unordered images will be deleted after your ordering session.
* Layaway, no-interest payment plans are available.
PRODUCTS:
* We make available special products and offer a package pricing for our Limited Edition Sessions. This includes beautiful Wall Art perfect for your home, office, or your child's room! They also make wonderful gifts for family.
* All our prints are art mounted and textured with Linen, except wallet size. In addition, all the prints are coated for durability and protection from fingerprints and the elements. This prints will last for many decades.
* Digital images to share on social media are included.
* Digital images with print rights are available for purchase.
Contact the studio for more detailed pricing of our products.
Only 12 Session Slots Available!
Sessions are first come, first serve…portrait sessions are regularly $250 — book today for only $99 and receive a $99 credit toward the package of your choice.
Schedule your next portraits or your daughter' Carousel Dreams Limited Edition session with one of the top family photographers in Sterling, VA & McLean, VA area. You'll cherish the portraits for many years to come!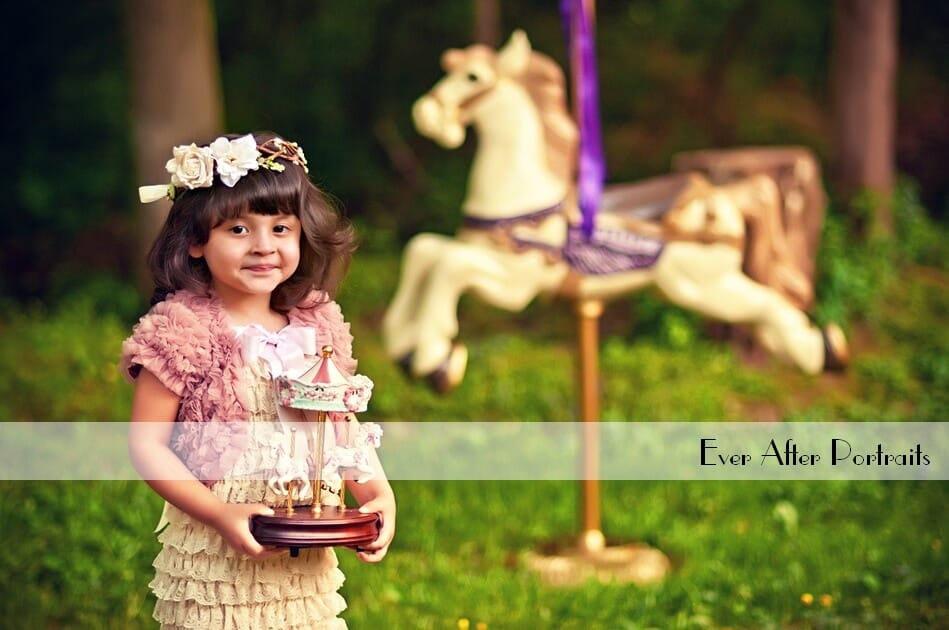 Family Photographer
Ever After Portraits is comprised of Mindy Belcher and Joriana Belcher Anderson, a mother-daughter portrait photography team located in Sterling, VA, near McLean, VA in Northern Virginia. We specialize in timeless and emotive fine art family portraits.

Family means everything and capturing those precious moments to preserve forever will mean family heirlooms for you to share for years to come.

Best,

Mindy & Joriana – Contact Us!

Professional Photographer