To Frame or Not to Frame | Northern VA Family Photographer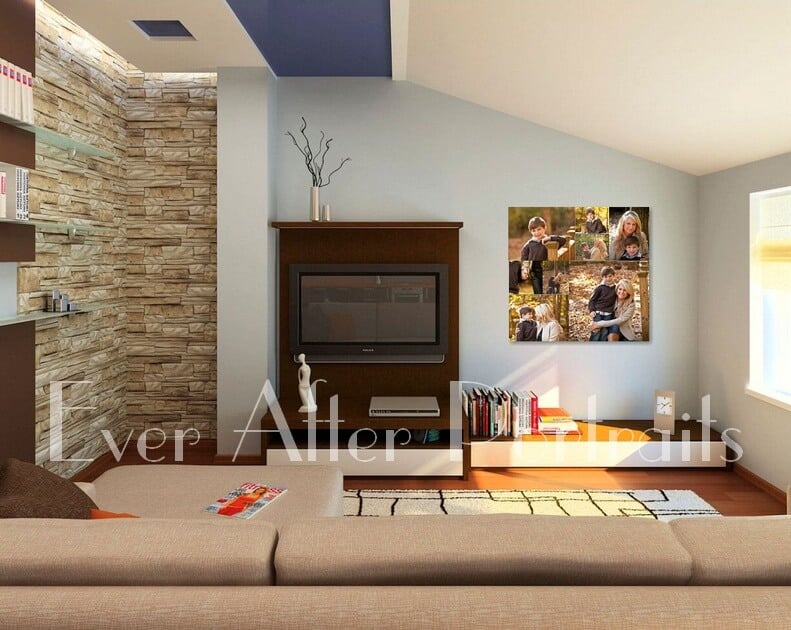 When it comes to family photography, we know that because you care about your family, you want to make good decisions! There are a few key decisions to be made. The first (and most important) is to decide to have professional portraits done! Once you make that one decision, the next is to select a photographer. If you're in the Brambleton, VA area and reading this post, we hope it's us! The third decision, and also important, is to select the portraits you love at your ordering session.
The last decision is whether to frame the portraits or go with a frameless option.
To frame or not to frame – that is the question!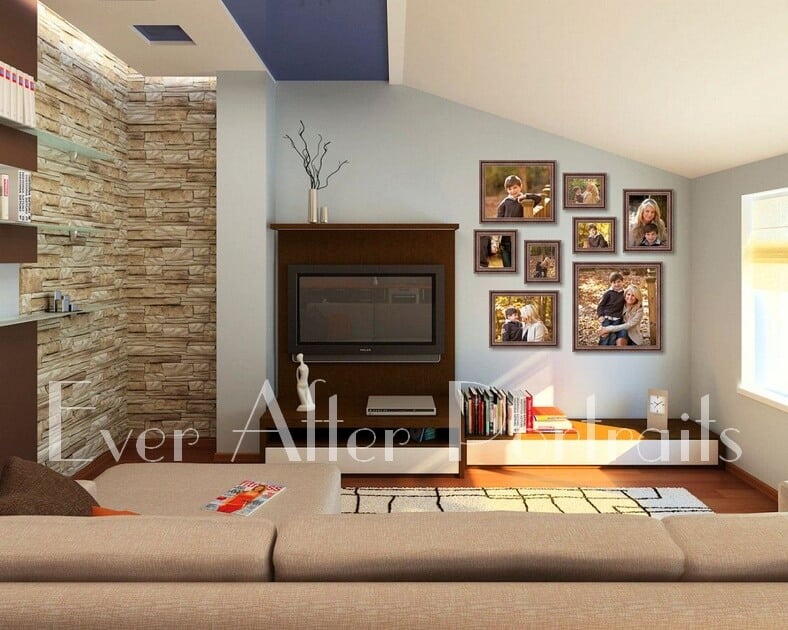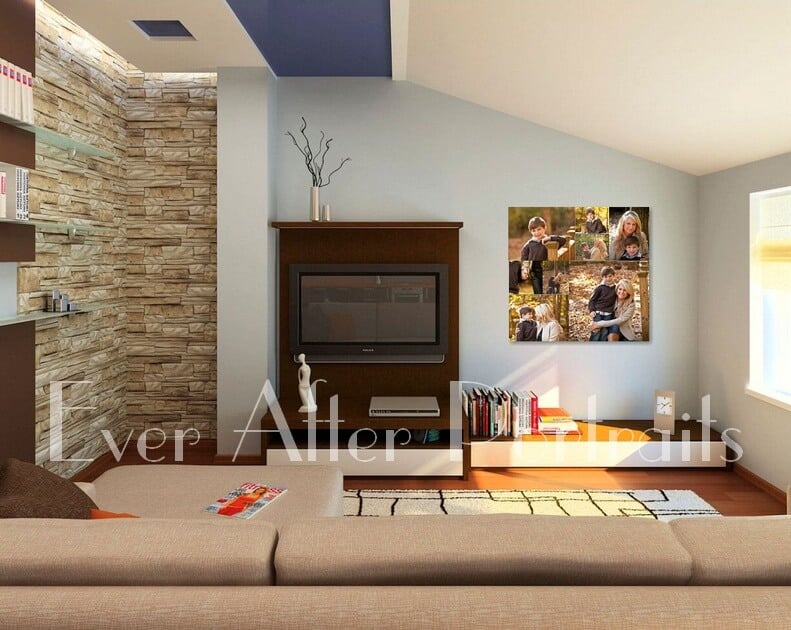 And, we have your answers on framing. You do not have to frame if you don't want to! Nothing in portrait photography says you must frame your portraits! This is why we offer four frameless options in addition to our two framing options. All six wall art finishes are high-quality, beautiful options when it comes to display as well as preserving/protecting your photographs.
Studio photographers know that formal, framed portraits aren't for everyone. One of our frameless options is likely to be more your style if you don't like frames.
Frameless Options
We offer Gallery Wrap, Steel, Ice, and Bamboo as frameless finishes for your wall art portraits. Each brings their own merits and style. If it's at all difficult to choose, it's because they're each so extraordinary!
Our Fine Art Gallery Wraps look like a canvas portrait except it is printed on archival, museum-quality canvas with the portrait wrapping around the edge. There is no need for a frame, and this is a great option for a grouping of portraits.
Our Fine Art Giclée Bamboo offers two museum-quality mediums in a 100% earth-friendly, green product. Your portraits are printed onto bamboo using archival, water-based inks.
Ice Wall Art is for the discerning client wanting a contemporary and unique way to display their portraits. It's non-breakable and face mounted. Once printed, the image becomes opaque and highlights the vibrant colors and detail.
Steel Wall Art is one of our personal favorites. It is clean and contemporary. You can choose either a matte finish or a glossy vibrant finish for a bolder statement. Steel Art provides a modern and edgy look.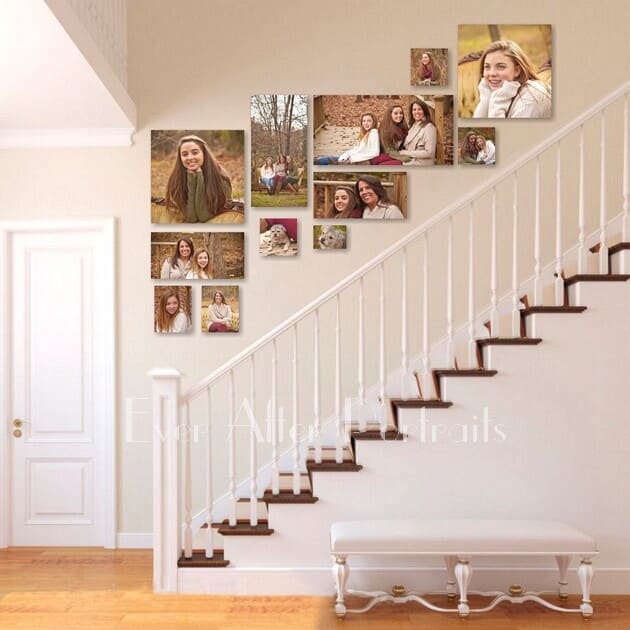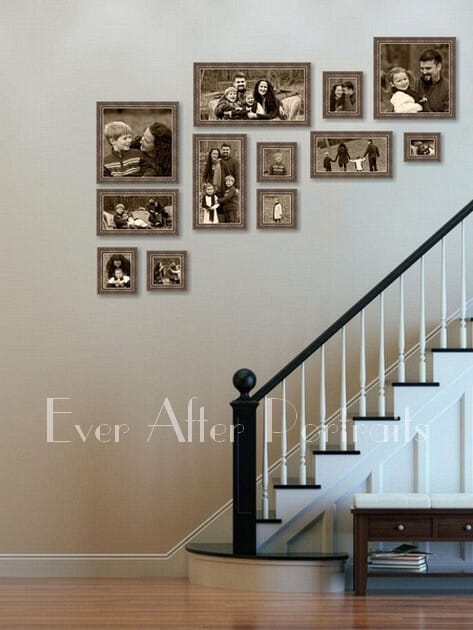 Lastly, if you want to show off your family's beautiful portraits in yet more ways than on a wall, we offer several Boutique Luxury Products for our clients. Album and Portrait Boxes are wonderful ways to continue telling your story. After all, you can't put every single family portrait you love from your session on your walls! All of our products are worthy investments to preserve and display your portraits for generations!
If you'd like to see samples of your many wall art option finishes for your portraits, you are welcome to contact our office near Brambleton, VA to schedule an appointment to see our samples. We love family photography, and we love the products we offer for our clients! We think you will as well.
Family Photographer, Family Photography
Ever After is Mindy Belcher and Joriana Belcher Anderson, a mother-daughter portrait photography team located near Brambleton, VA in Northern Virginia. We specialize in timeless and emotive fine art family portraits.

Family means everything and capturing those precious moments to preserve forever will mean family heirlooms for you to share for years to come.

Best,

Mindy & Joriana – Contact Us!

Professional Photographer