Family Portraits, Nick & Allyson | Northern VA Family Photographer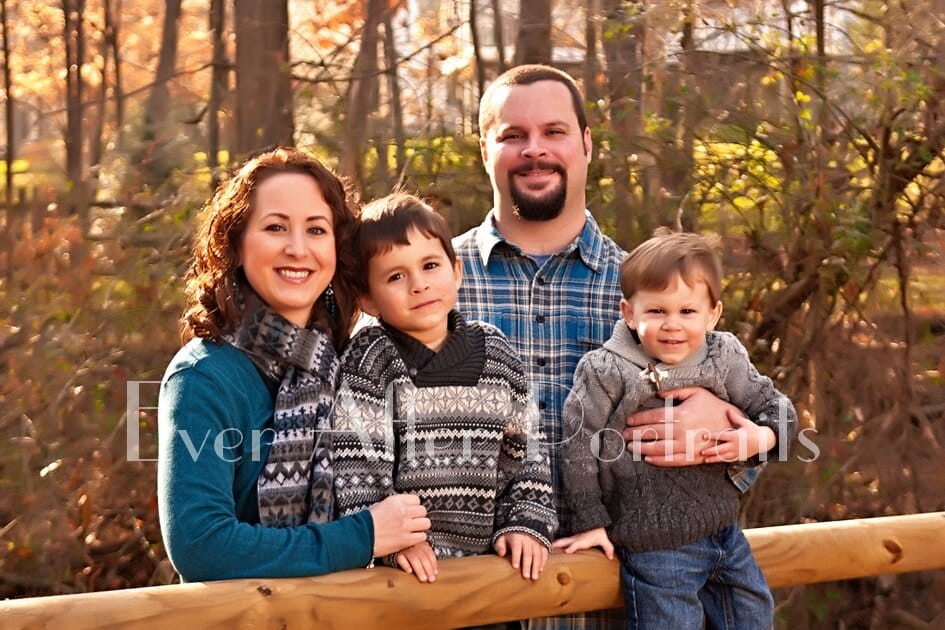 As a studio specializing in family photography and located in the Northern Virginia area (near Brambleton, VA), we often find that clients who love their families simply want beautiful family portraits.
Allyson came to us after winning an Ever After gift certificate for a portrait session in a special promotion. She looked through our website and liked our family photography, so her thought was to use the gift certificate for a family portrait set outdoors in our portrait park.
Family of Four Portrait Session
This charming family of four, which included four-year-old and two-year-old little boys Alex and Aidan, wanted portraits in our outdoor portrait park. Allyson shared with us during her client chat that her sweet boys are best friends and that when they are very excited, they rub their hands together. She hoped that our portraits could capture their special brotherly friendship. Of course, we would do our best to capture their friendship! We were so glad she shared that important and personal tidbit to give us some background.
We loved that although Alex is a little shy at first, once he warms up, he loves to laugh and be silly. And his love of superheroes is one we share! Little Aidan is outgoing and more talkative, with a love of cars, trucks, and helicopters. And we all know superheroes and automobiles go together like PB&J!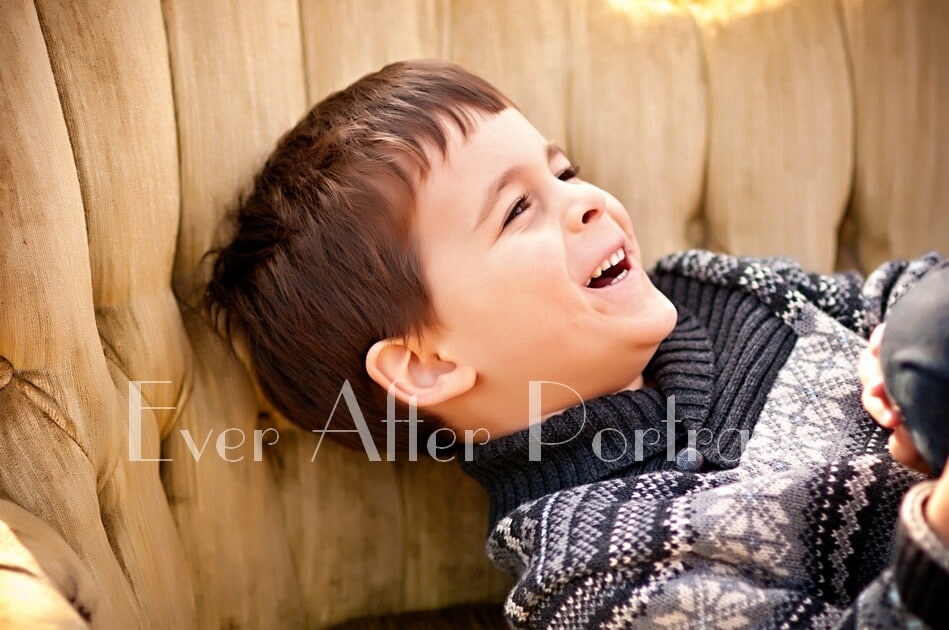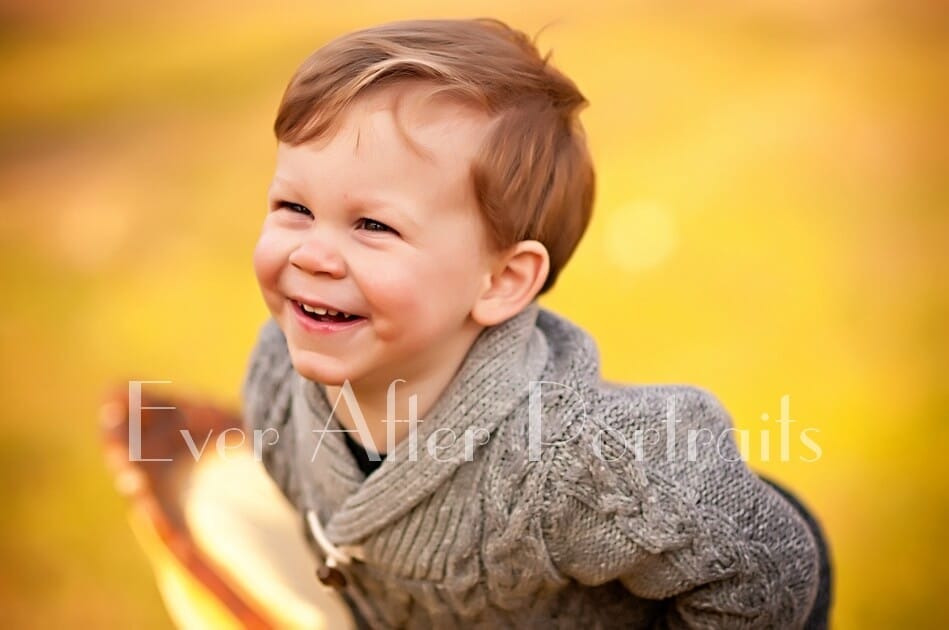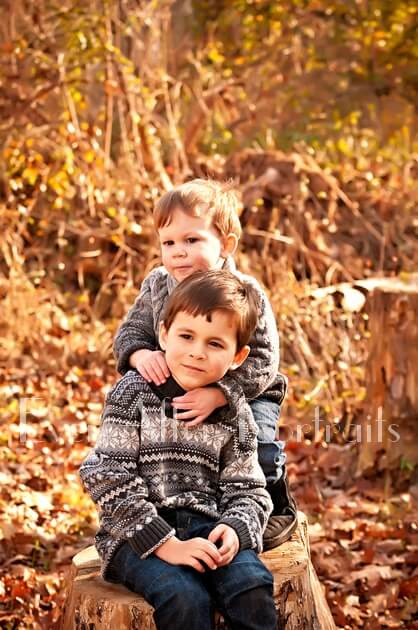 Allyson also mentioned that she wanted shots that showed her, Nick and the boys interacting candidly as well as more camera-aware, or looking at the camera as shown in their portrait here.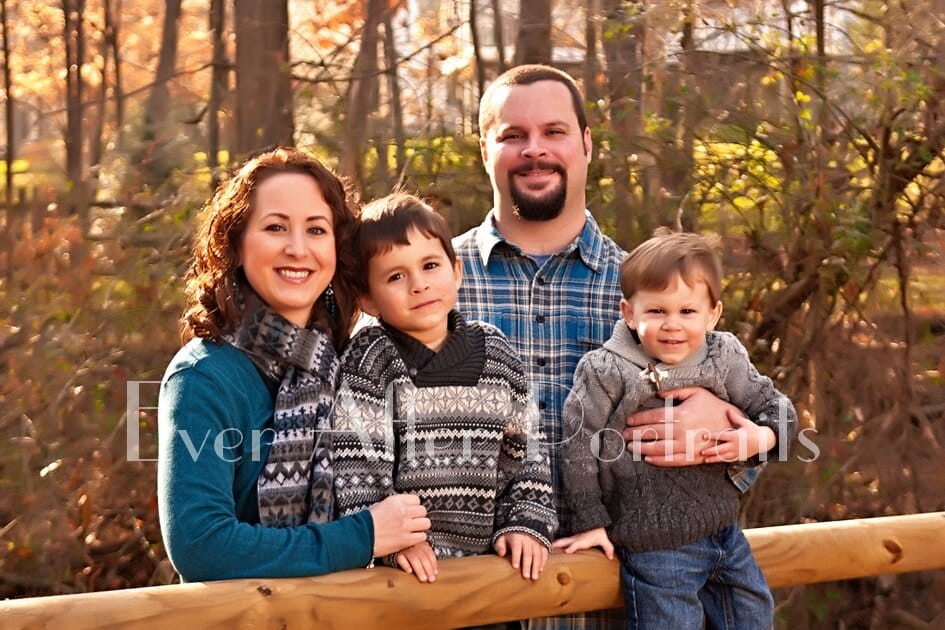 Our family portraits are about the love a family shares and their interactions with each other and as a family. After all, that is what makes portrait photography unique and so rewarding to the photographer as well as the client. We were able to make sure we spent time photographing both boys together in addition to the entire family.
Outdoor Portrait Park
This fun-loving and playful family was so easy to photograph! They enjoyed our very special and very natural portrait photography studio! We're pretty sure they enjoyed their photo session as well. Our outdoor portrait park is the perfect setting for a family with young children. The children (and usually the parents as well) love being outdoors with our tree-lined pond, rustic wooden bridge, and pier. It's an idyllic location!
We also learned that Allyson shared something in common with us: our philosophy as photographers! She, too, believes that family art is timeless and reflects great memories for the future. She was excited about their new portraits and hoped to display them in their home's entry hallway where visitors could see them.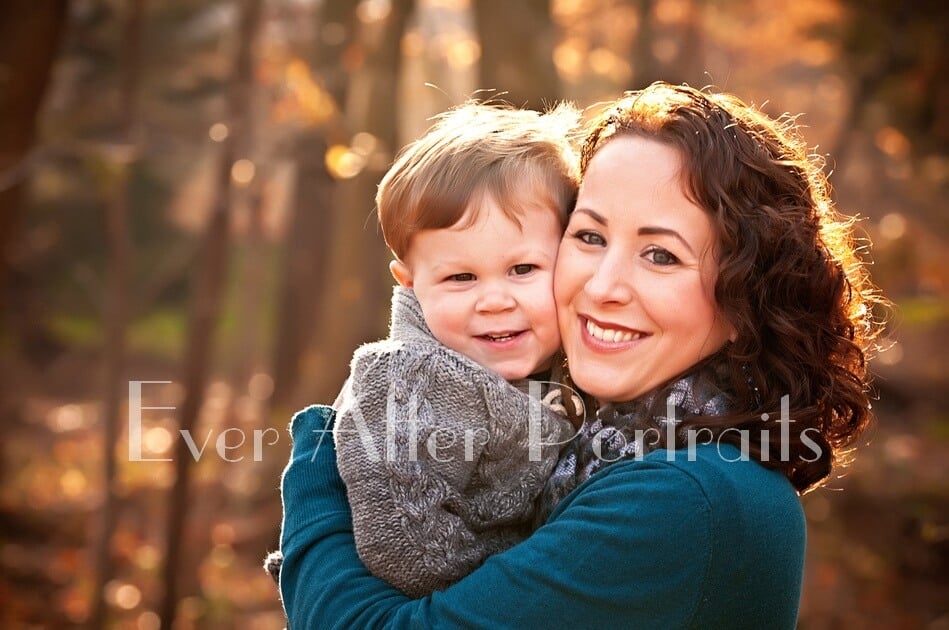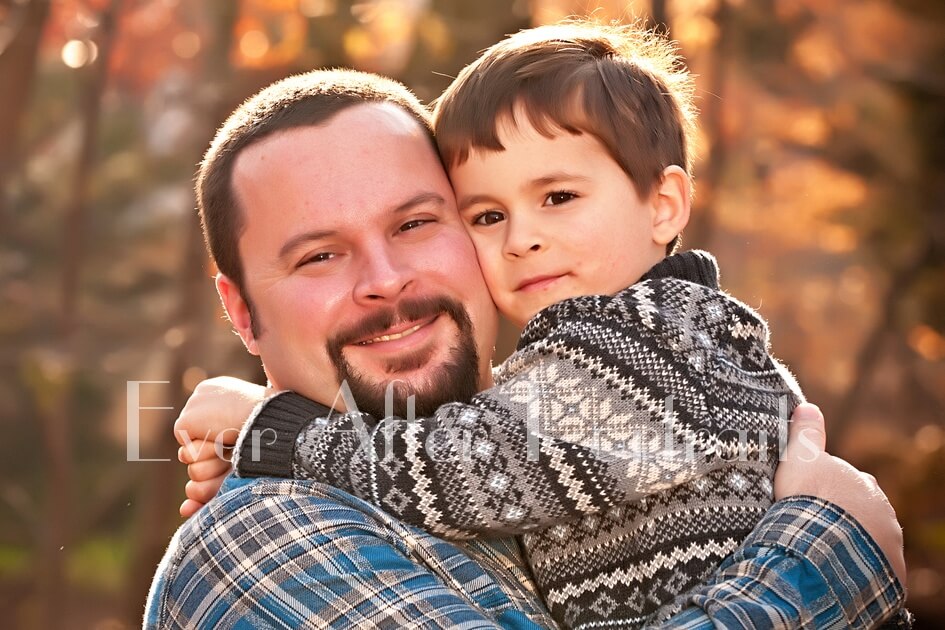 If you've looked through other photography websites, landed on ours, and appreciate what you see in our gallery of special family photography portraits, we hope you will connect with us as photographers in the Brambleton, VA area and throughout Northern Virginia for your next family portraits. We love to get to know our clients and we always do a pre-photo session chat with them to know more about them. This helps us set up the best photo session for them like we did with The Renzella Family.
Family Photography
Ever After Portraits is comprised of Mindy Belcher and Joriana Belcher Anderson, a mother-daughter family photography team located near Brambleton, VA in Northern Virginia. We specialize in timeless and emotive fine art family portraits.
Family means everything and capturing those precious moments to preserve forever will mean family heirlooms for you to share for years to come.
Best,
Mindy & Joriana – Contact Us!