Why Quality Framing Matters | Northern VA Family Photographer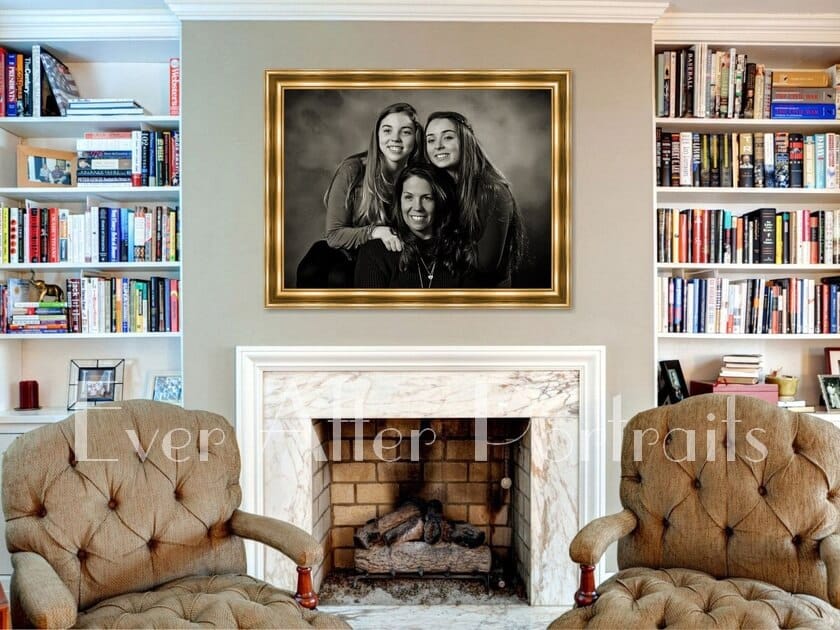 People invest in family photography for many reasons, but it's usually driven by how much they love their families. Portraits and what they represent are very important to them so it's also important to ensure they're properly framed. With clients in the Herndon, VA area and throughout Northern VA, we are fortunate to have developed relationships with some of the best framers in the industry. The correct framing will not only protect your gorgeous portraits; it "finishes" the portrait and enhances its beauty.
The "Right" Framer
When it comes to frames, you have options. With our assistance in the studio at your ordering session, you will have the opportunity to select from high-quality frames from skilled framers. When you work with Ever After and choose a framed Wall Art finish, your family portraits will be fully framed and finished for you, ready to be displayed on the walls of your home.
Skilled framers not only offer more framing options; they also know to use the right materials to protect your precious portraits. Frames with filler boards use only special paperboards to ensure they don't cause your images to fade or yellow. It's these kinds of details that can make a difference in how your family photos looks in 50 years.
Our framers have all been carefully selected for their expertise, experience, and knowledge of high-quality products.
The Best Frame for Your Portraits
Frames have two purposes: To display and protect your portrait. They come in a variety of materials including wood and metal. The frame itself can be considered a decorative item and enhancement for the imnage. Whatever frame you select for your family photos, it is important that the materials are appropriate for the portrait, sturdy enough to carry the weight of the canvas, and made of high-quality materials. A good frame is sturdy and well built and should reliably hold the canvas and all of the frame pieces.
As most frames are made of wood or metal, it's good to keep in mind that certain metals might corrode, causing damage to the portrait, while wood frames could potentially give off harmful chemicals. That is why it is so very important to select only the highest quality frames for your professionally photographed family portraits. Although we print all of our portraits on archival-quality materials, framing does make a difference over the years. Ready-made mass produced frames are rarely meant for long term protection and display. Our frames are of the highest quality and are custom made to order for each portrait.
We understand how important and cherished your family photography is to you. As an Ever After client, we will walk you through the frame selection process. We use special design software to show you how your portraits will look on your walls, including the frame, and discuss the available options with you.
We have two high quality lines of framing: Masterpiece and Standard. We invite you to follow the link and find out more about them.
As family photographers, we work across Northern Virginia including Herndon, VA.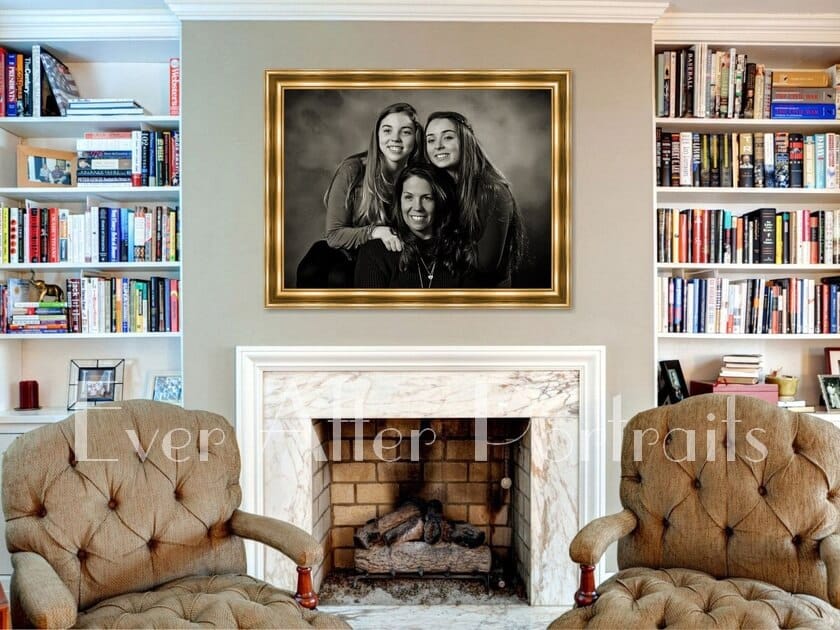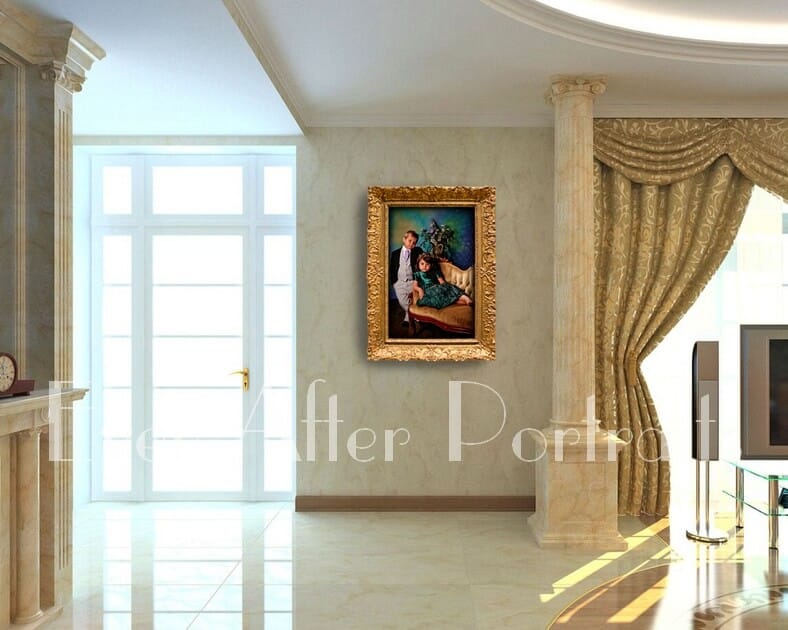 Family Photography
Ever After Portraits is comprised of Mindy Belcher and Joriana Belcher Anderson, a mother-daughter photography team located in Northern Virginia, near Herndon, VA. We specialize in timeless and emotive fine art family portraits.
Family means everything and capturing those precious moments to preserve forever will mean family heirlooms for you to share for years to come.
Best,
Mindy & Joriana – Contact Us!