As family photographers located near Broadlands in Northern VA, we specialize in family photography and creating beautiful portraits which you'll treasure for years to come.
Studio Portraits
As winter is now upon us, we wanted to share a special studio family portrait with you. This couple chose to have their engagement portraits taken in our studio. We feel this particular image shows the love Curtis and Malinda share. The simplicity of the image highlights the emotions the couple feel for each other.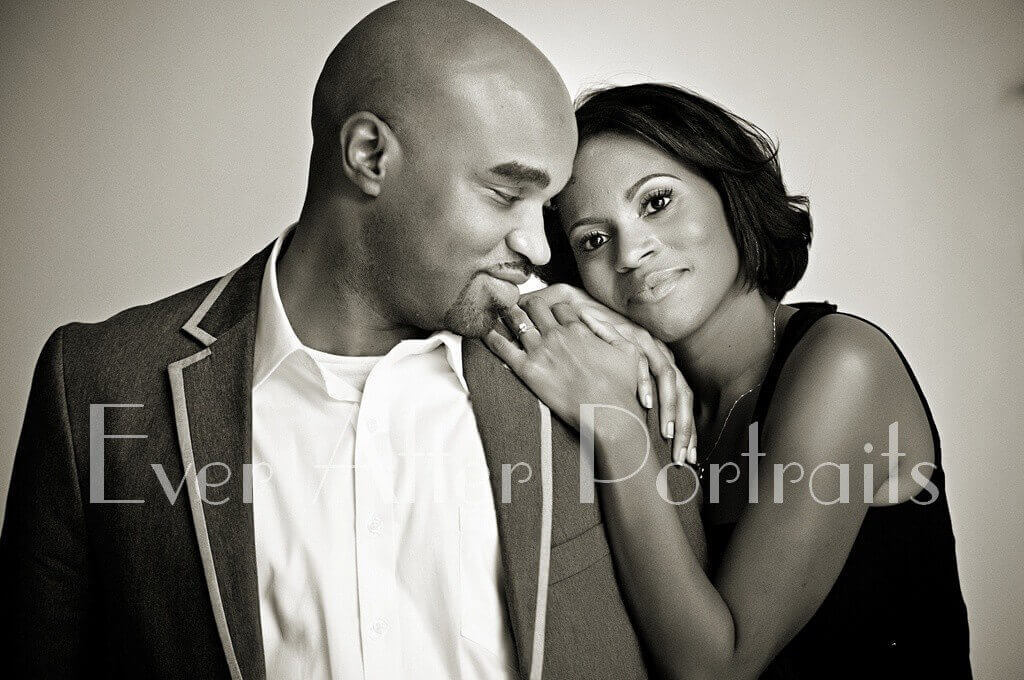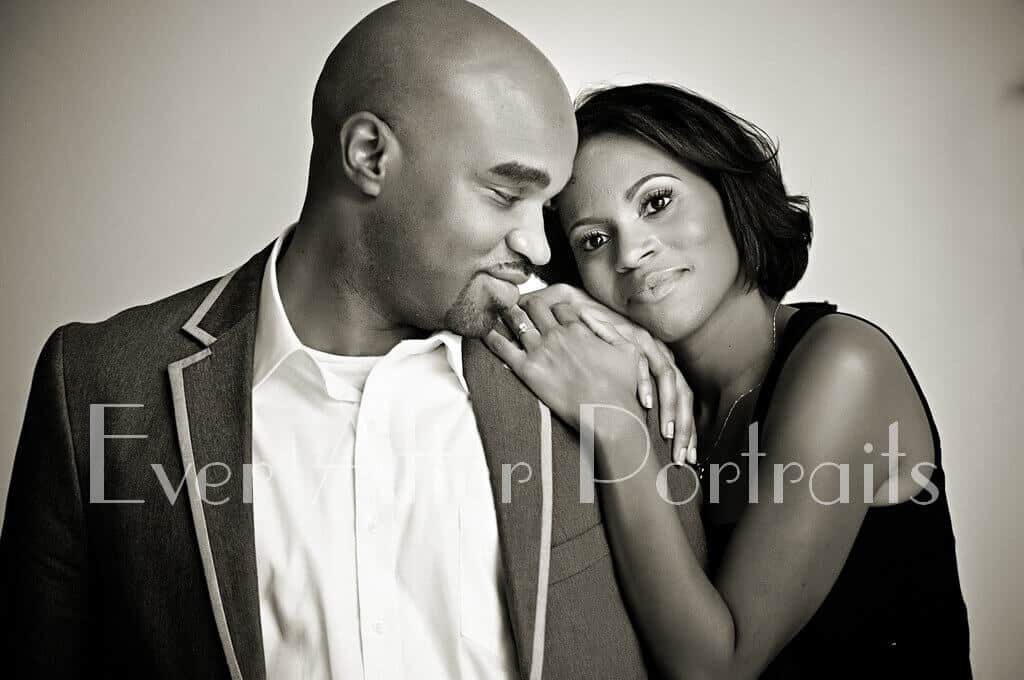 Family means so many different things. To some, "family" doesn't happen until there are children. But to us, "family" begins when two people love each other and become part of each other's lives. Through all of the significant moments in the lives of a family, portraits which capture those moments become precious and treasured, a moment frozen in time which tells a part of the story of family as it was.
Studio portraits don't have to be overly formal. They can memorialize your family and the love you share in a warm setting. Follow this link to see a bit more about our Today's Classics studio family portraits.
Family Photography
Ever After Portraits is comprised of Mindy and Joriana Belcher, a mother-daughter family photography team located in Northern Virginia. They specialize in timeless and emotive fine art images.
Family means everything and capturing those precious moments to preserve forever will mean family heirlooms for you to share for years to come.
Best,
Mindy & Joriana – Contact Us!