Family Photography, The Batterjee Family | Northern VA Family Photographer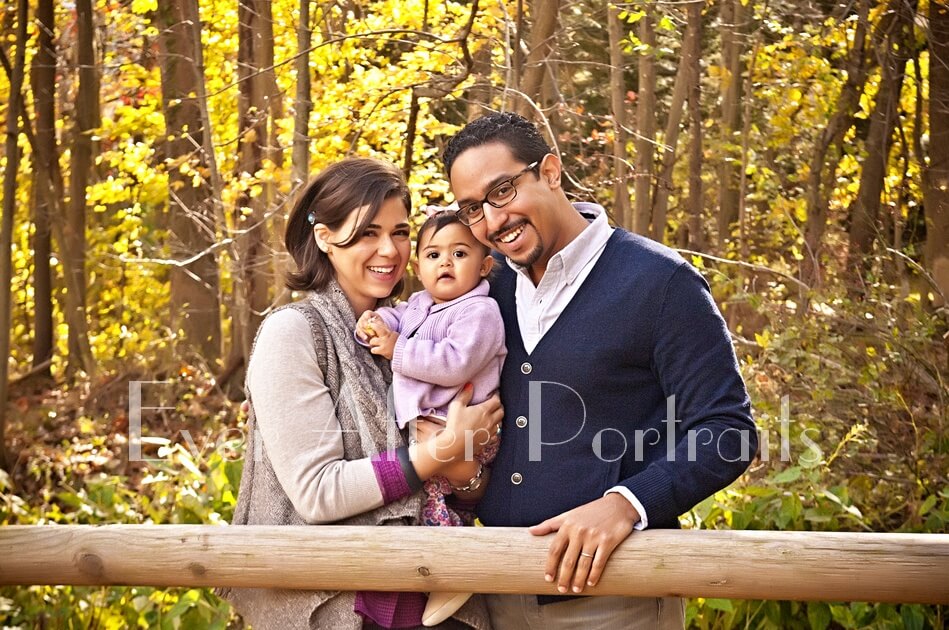 Family photography is a large part of what we do as photographers in the Broad Run Farms, VA and Leesburg, VA area. Many of our clients are return customers which of course we love because we enjoy watching their family grow, get older, and change through the years! However, we always enjoy meeting and working with new families and this certainly included The Batterjee Family, a beautiful family of three!

New Family Portrait Session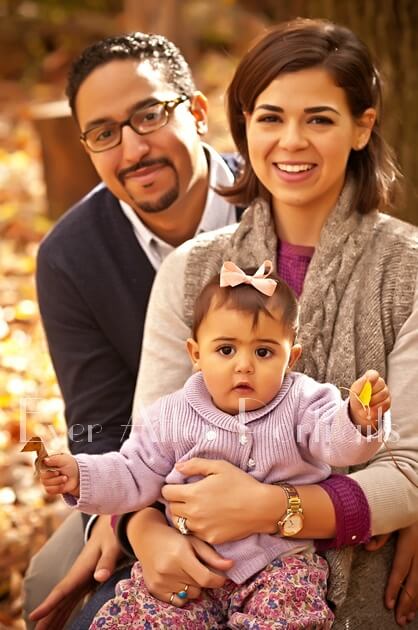 As with all of our families, we like to ask our clients a series of questions so that we can get to know them a bit before we take their portraits. We also like to understand their motivation behind taking portraits and learn about any vision they might have for the portraits. Like most young families, Huda and Aziz had wedding portraits done years earlier and newborn photos when their adorable baby girl was born. Given that Nadia was 10-months, and growing quickly, they wanted to update their family photographs.
A hobby photographer, Huda told us that they like to travel, and she usually prints at least one landscape portrait of their trip to display in their home. She really appreciates photography and was looking forward to working with a professional photographer to capture her lovely family of three.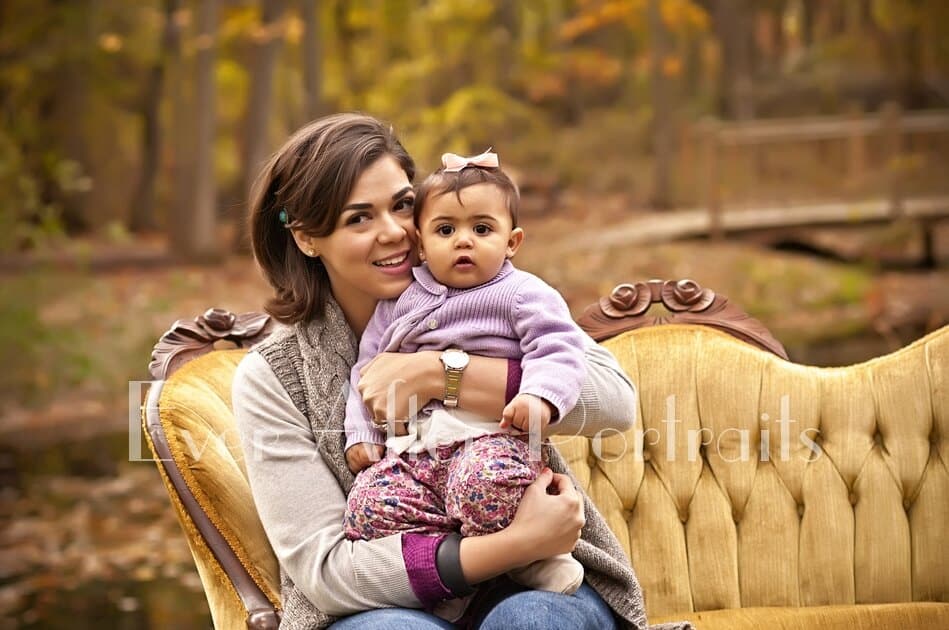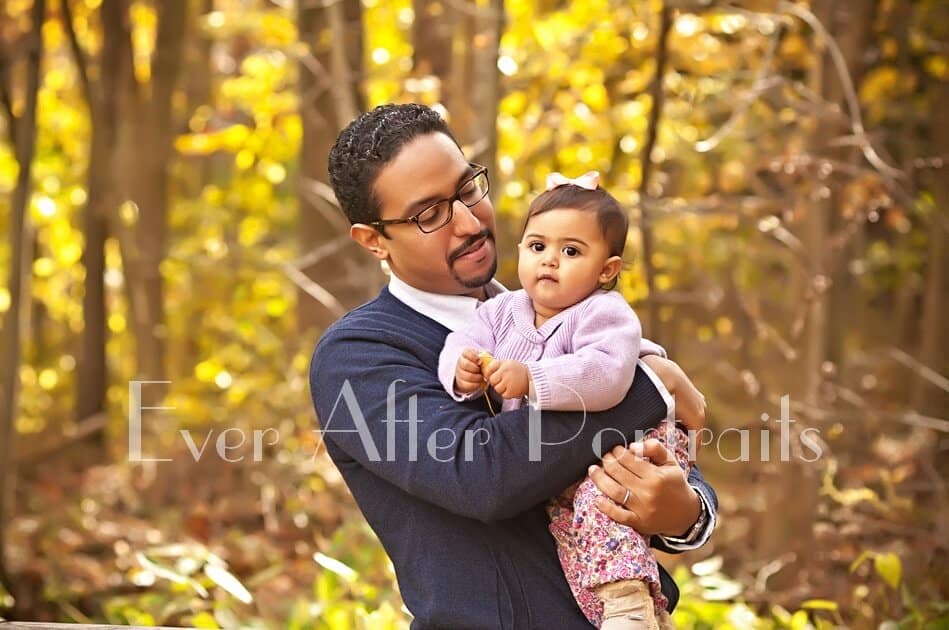 Wall Art

Huda shared with us how much they're enjoying parenthood and how they want to capture their time living in Virginia as their daughter turned a year old. Huda's idea was to display this family portrait along with other pictures on a photo gallery wall in their home. She was hoping to regularly add to that wall in the home she hoped they'd stay living in for many years.
We greatly enjoyed working with the Huda, Aziz and Nadia. Such wonderful people are truly a joy to meet and photograph!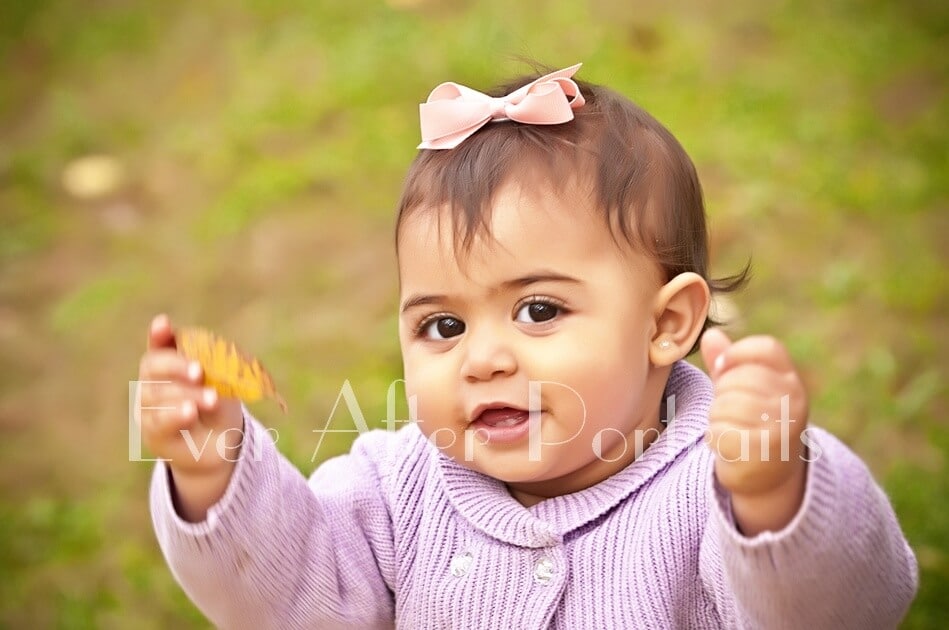 If you live anywhere in the Leesburg, VA or Broad Run Farms, VA area and are interested in having beautiful, custom family photography done, we hope you'll contact us! We'd love to chat about your ideas for a family photo.
Family Photographer, Family Photography
Ever After Portraits is comprised of Mindy Belcher and Joriana Belcher Anderson, a mother-daughter portrait and family photography team located near Leesburg, VA and Broad Run Farms, VA, in Northern Virginia. We specialize in timeless and emotive fine art family portraits.

Family means everything and capturing those precious moments to preserve forever will mean family heirlooms for you to share for years to come.

Best,

Mindy & Joriana – Contact Us!

Professional Photographer