Lately, we've been thinking about digital versus print portraits. Is there a difference when it comes to value of investment? Our clients hail from all across Northern Virginia, including Broad Run, VA, and they tend to be fairly tech savvy, and they love their families dearly. They often ask us what to do when it comes to their professional family photos. We know the answer, of course, but a recent record-breaking transaction really validated it for us.

The most expensive work of art ever sold was a Paul Gauguin painting of two Tahitian girls. It sold for almost $300 million in early 2015, and was reportedly bought by the country of Qatar. The sale of such a masterpiece had us wondering: Would they display the painting in public, in private, or (gasp) not at all? Surely such a masterpiece would be displayed for the enjoyment of others? And, then it hit us: digital versus print photos. Why invest in family photography to (gasp again) not display it?!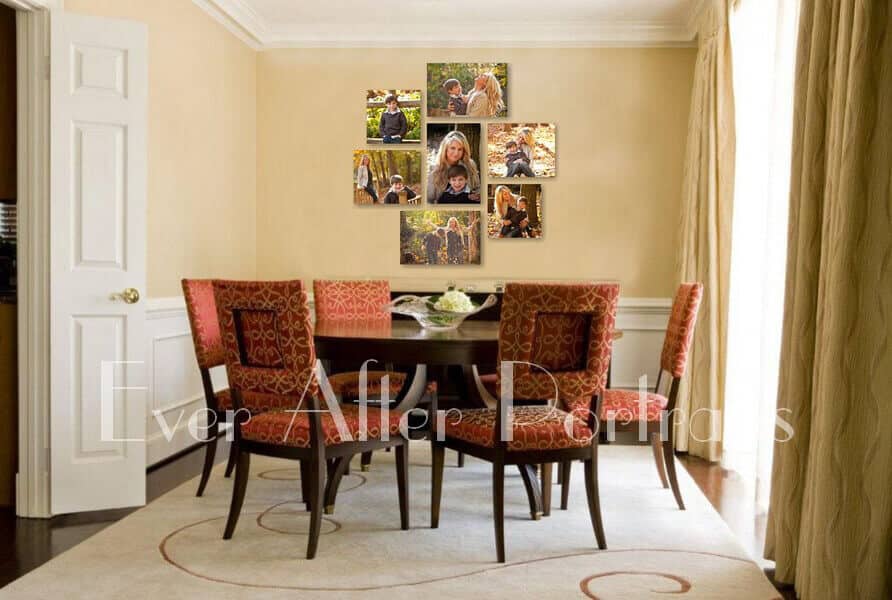 The benefits of digital are fairly obvious even to the less tech-savvy among us. You can digitally store thousands of photos. (You'd better back them up and have a back-up for your back-up. We've known horror stories of having back-ups crash, deleting data along the way!)

There are many photographers today who are happy to photograph your family, and give you your images digitally, without any printed products. You can store them. And, return to them someday — when you remember you have them!

Your beautiful family's portraits, on the other hand, can be printed, from a variety of finishes, and displayed on the walls of your home to enjoy every day. You can walk past them each morning as you come down your stairs, walk through a hallway, or pass your living room where your family is elegantly and prominently displayed to smile down upon you.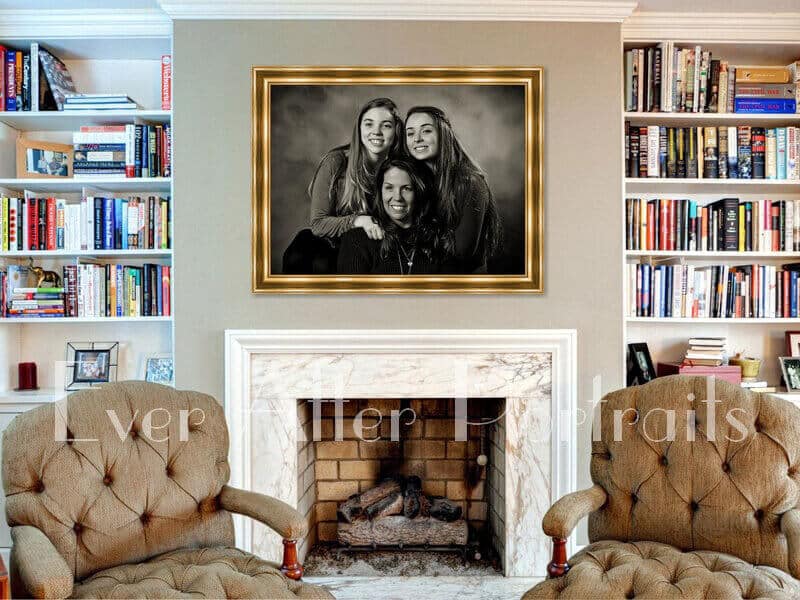 Our many years specializing in family photography have taught us that family photos stem from a place of profound familial love and bonding. Why hide that? The reasons that led you to professional portraits are the very same reasons you should display your portraits. We're not certain what the buyers of the $300 million masterpiece are doing with their painting. However, we are inclined to guess it's not locked away and hidden from sight!

If you'd like to have professional family photos, and you live anywhere in the Northern Virginia area, Broad Run, VA area, please give us a call. We can help you create your own priceless masterpiece to display proudly and lovingly in your home. We're also happy to provide digital copies, for your personal archiving purposes, of any wall art you purchase.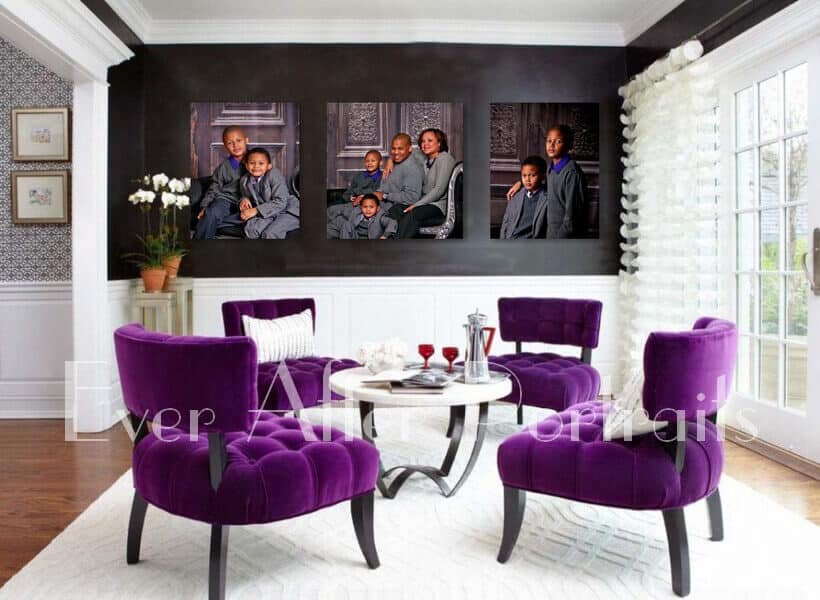 Family Photographer, Family Photos
Ever After Portraits is comprised of Mindy Belcher and Joriana Belcher Anderson, a mother-daughter photography team located in Northern Virginia. We specialize in timeless and emotive fine art family portraits.

Family means everything and capturing those precious moments to preserve forever will mean family heirlooms for you to share for years to come.
Best,
Mindy & Joriana –
Contact Us!
View Our Portfolio
|
professional photographer