As a local family photographer in Sterling, VA, and serving the Northern Virginia area including Broad Run, VA, we love meeting and photographing local families. When Tracey first approached Ever After, she knew that her family would want candid, natural portraits with a more relaxed feel. After learning about us in a local promotion, Tracey decided now was the time to have some new family photos taken. It had been 10 years since the Durettes had last had professional photos of their children. We can only imagine how much their children, now 20, 16, and 14, had changed since then!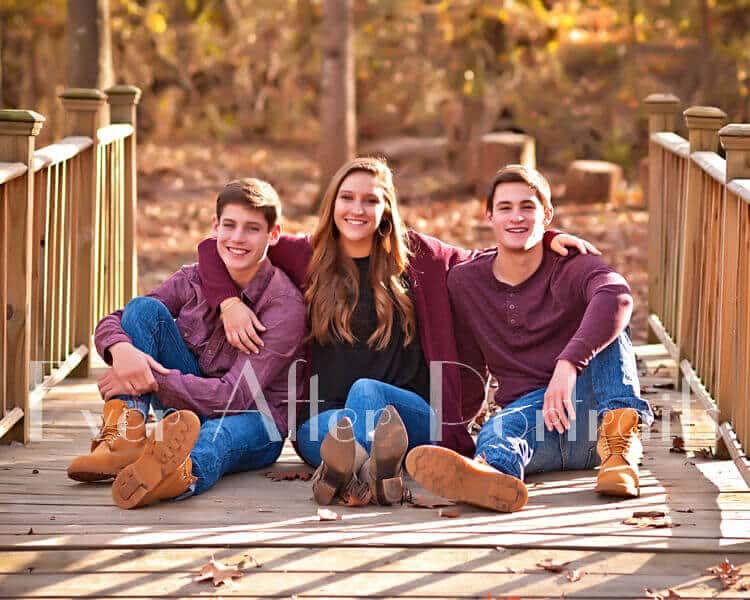 More than than that, though, Tracey and Paul had no family portraits together with their children! Even though they were in the middle of a home renovation, and she wasn't certain on which wall the new portraits could be displayed, Tracey didn't let that get in the way of family portraits. What's a little construction after all?!

As we usually do with our new clients, we asked Tracey some questions before their portrait session to get to know her, her family, their lifestyle, and just a better sense of who they are away from the camera. Speaking for the family, Tracey told us about her wonderful family, that she wanted a portrait to be outdoors with more neutral colors rather than bright, and something casual. We knew our outdoor studio would be perfect for this family!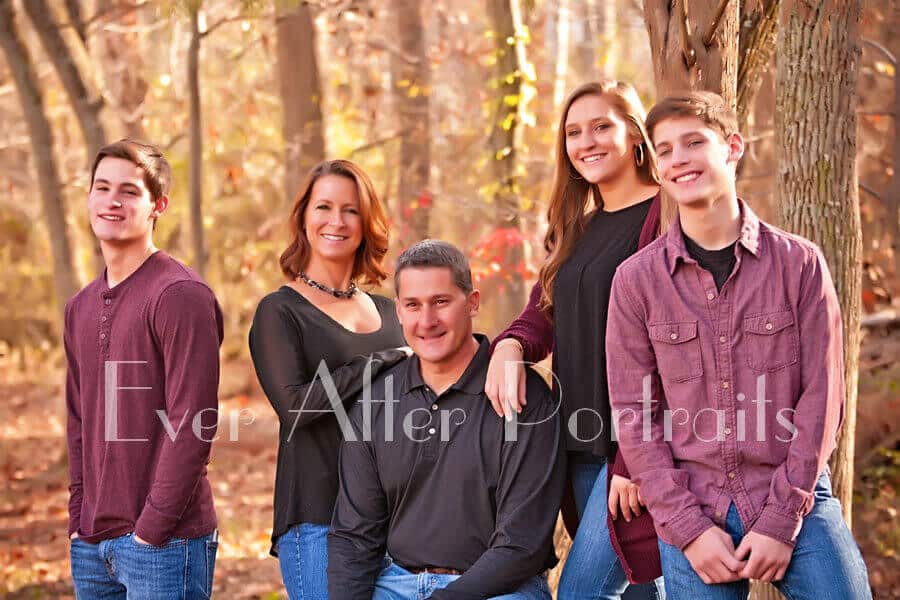 When asked what's important to her about these family portraits, Tracey told us that, when guests came to her home, she wanted them to be able to see her family portraits on the walls of her home and see how happy her family is and how much they love each other. She wanted her family's special bonds to shine through for all to see.

Finally, we asked Tracey if there was something special about her children she would like to see captured in the portrait. Her answer? "They have great laughs!" We loved her answer! We were looking forward to being their new photographer and doing their session.

The three young-adult children were wonderful to work with (the parents, too!) As a family, they couldn't have been more photogenic or perfect subjects. They came across in their portraits just as they did during their session: loving, natural, and happy!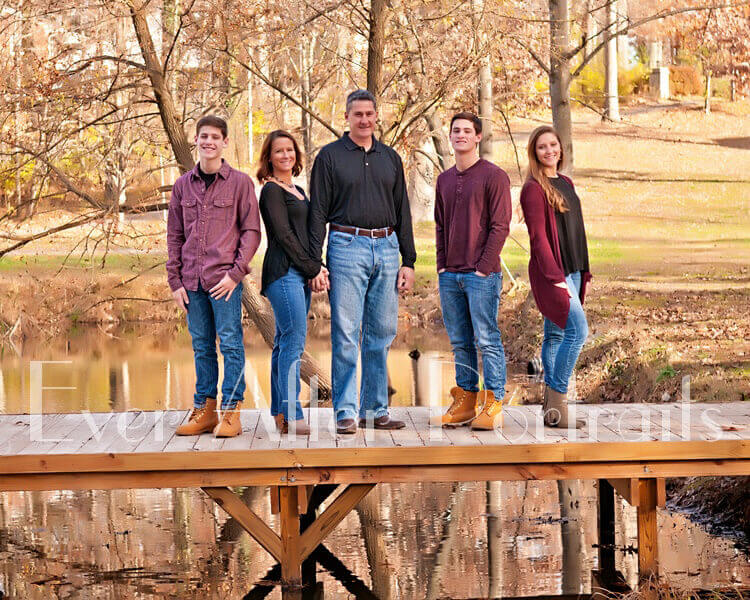 Some photographers find family portraits challenging. It's difficult enough to photograph one subject! More than one, and things can get a little trickier. We, however, love it! Portraits tell your story, reflect your life in the moment, and as family photographers, we love telling your family's story. When you shoot an entire family, the composition changes – not to be trickier, but to be richer. It's a more complex and more beautiful tapestry! It's wonderful, and we love being a part of it.

If you are interested in updating your family photos just like the Durettes, and you're live anywhere in the Northern VA area, give us a call. Let us portray your family's tapestry!


Family Photographer, Family Photos
Ever After Portraits is comprised of Mindy and Joriana Belcher, a mother-daughter photography team located in Sterling, VA, near Broad Run, VA. We specialize in timeless and emotive fine art family portraits.

Family means everything and capturing those precious moments to preserve forever will mean family heirlooms for you to share for years to come.
Best,
Mindy & Joriana –
Contact Us!
View Our Portfolio
|
professional photographer