Top 9 Reasons to Book Your Family Portrait This Fall | Northern VA Family Photographer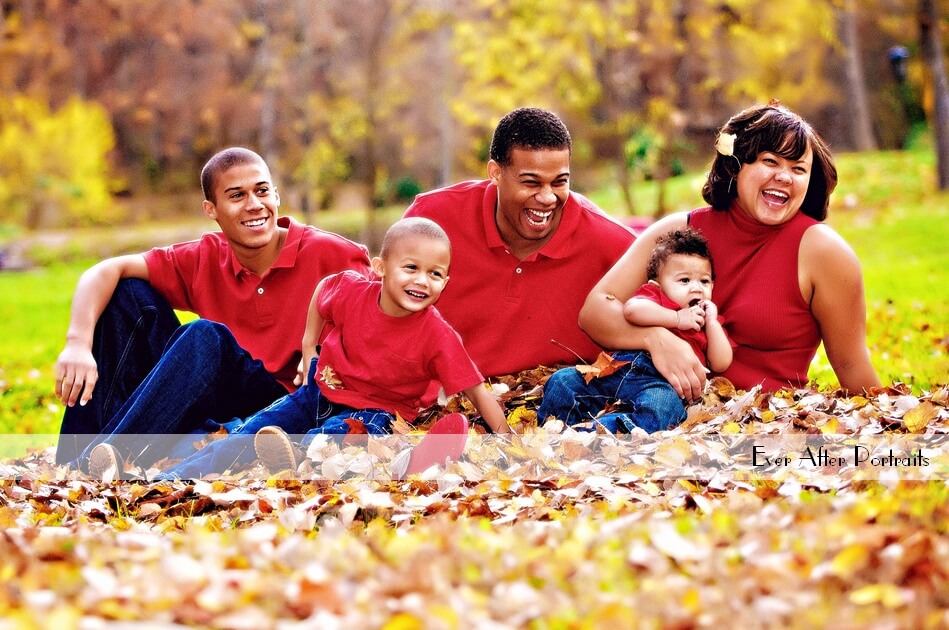 Fall isn't that far off – believe it or not! Have you booked your fall family portraits, yet? The landscape of the Lowes Island, VA and Reston, VA areas are ideal for spectacular fall foliage in your family photos!
Here are our Top 9 Reasons to Schedule Your Professional Family Portraits for the Fall:
1. Fall colors make for gorgeous portraits!
There's nothing like Virginia in the autumn! A bounty of warm colors flourishes throughout our state before the leaves drop. A Virginia fall provides a lush, warm backdrop for your family portraits.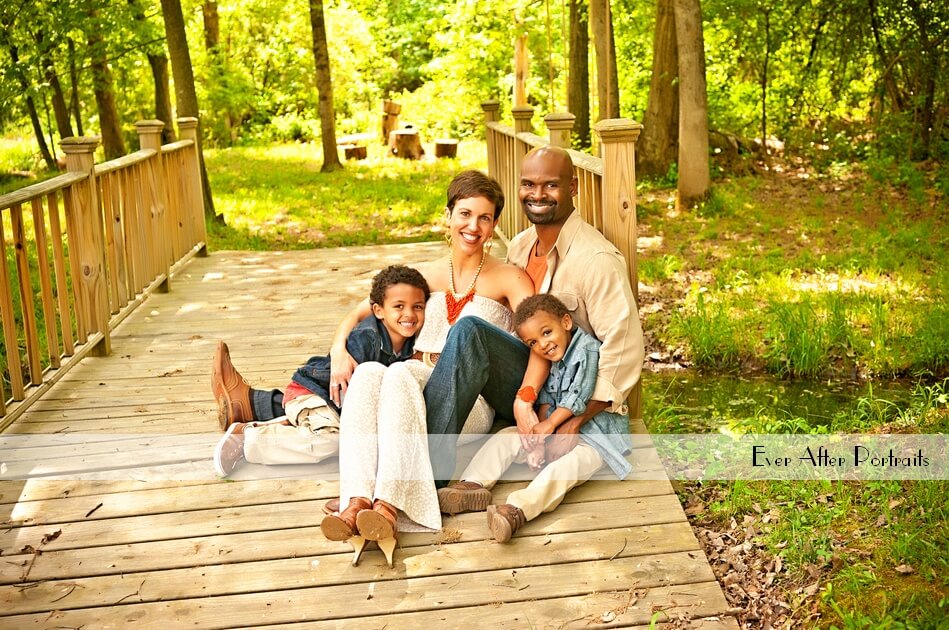 2. It's so easy to coordinate with practically any home décor.
Do you favor a neutral color palette in your home? Or maybe you love to decorate with an array of bright tones? Either way, fall's earthy colors will showcase well in your family portraits no matter what the color of your walls. Whether warm goldens and russets, bright oranges or reds, the possibilities are endless!
3. Fall temperatures are comfortable.
Fall temperatures are ideal for outdoor family portrait sessions. Gone are the hot, humid days of summer, and winter's bitter days haven't yet arrived. Most fall days are comfortable for all ages in your family from young to elderly.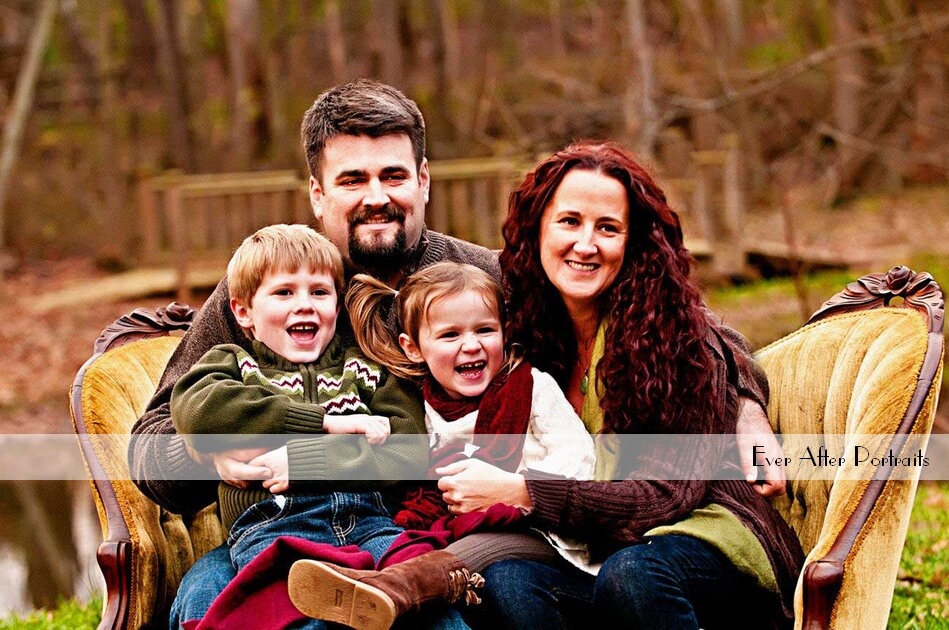 4. You still have a little color from the summer sun.
While most of us know better than to spend long summer days tanning, a lot of us still have that sun-kissed glow from summer's outdoor fun. A little glow goes a long way in your fall family portraits!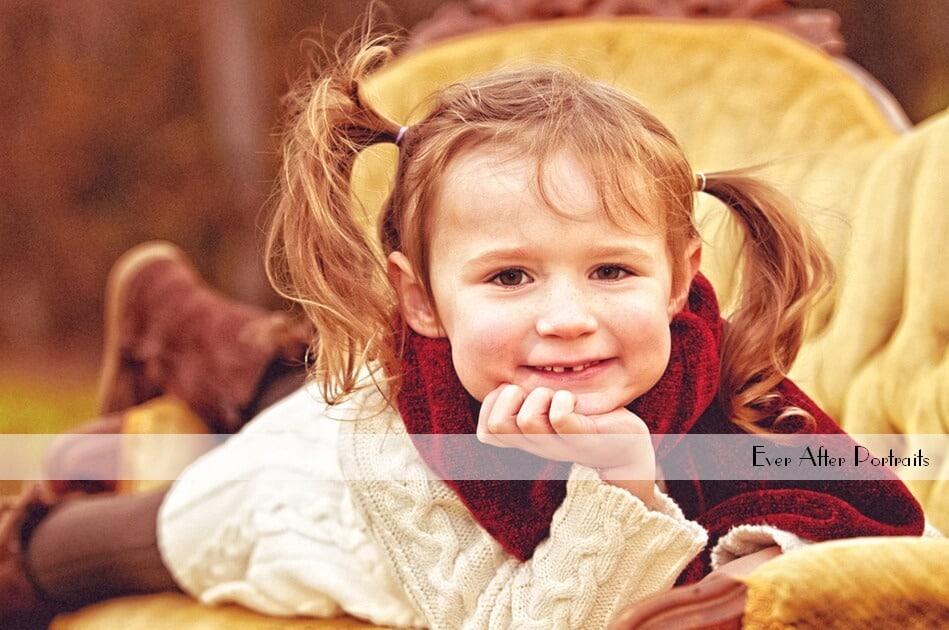 5. Clothing coordination made easy!
Fall's rich and broad palette of colors makes it easy to choose color-coordinated outfits for your entire family. Remember, we'll help you with that!
6. Accessories!
Oftentimes family portrait sessions are styled with a particular color scheme or look to work within, and the clothing each family member wears needs to coordinate with one another. In the fall, cooler temperatures mean you can do some layering and bring in coordinating colors with accessories, a scarf, a belt, boots, etc. It makes it easier for each person to show off their own unique style, while still staying within the color scheme planned for the portrait.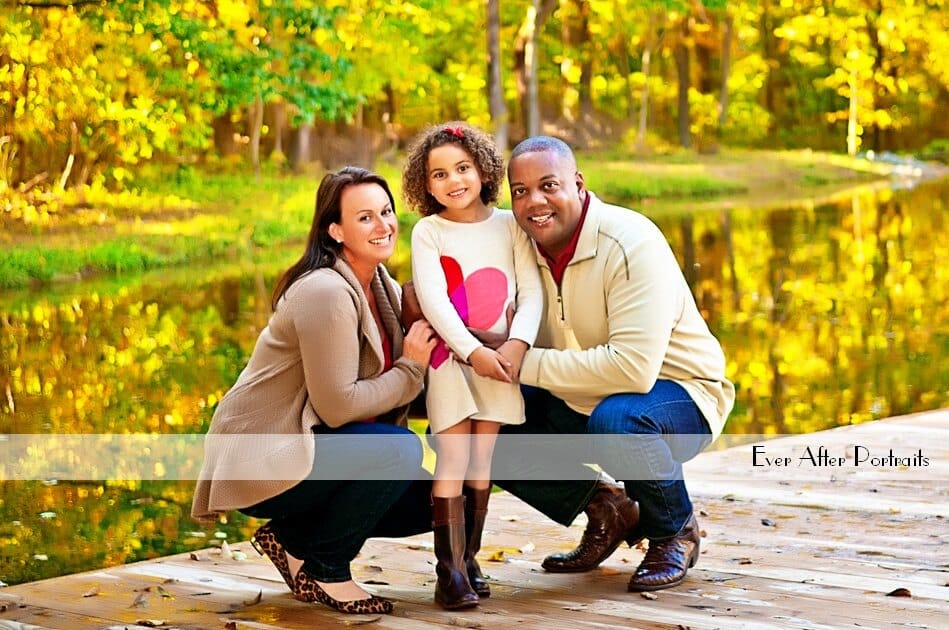 7. Playing in the fallen leaves is just fun!
Falling leaves combined with rich colors make our Outdoor Portrait Park the perfect playground for outdoor family photos! Kids feel free to revel in the open spaces without the stifling heat of summer. It's perfect to capture candid moments of laughter and fun. The environment naturally lends itself to fun, casual portraits, showing off your family as they really are.
8. It's perfect timing for planning gifts.
Fall is the perfect time if you want to use your family photos for seasonal cards and gifts. It gives you (and us) just enough time to do your portrait session, make selections, and return your final products, ready to go!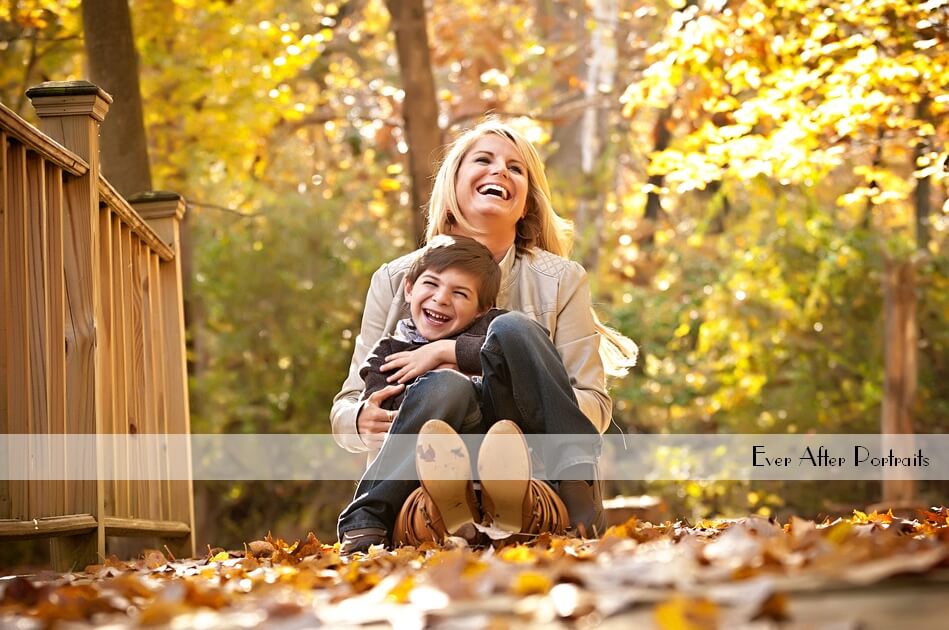 9. Just because!!
It's always an excellent opportunity to photograph your cherished family so that years from now you can look back and enjoy what once was. Your children will only be this age once! Don't wait for life to get in the way. Give yourself and your family the gift of beautiful portraits, heirlooms to be treasured and passed on to future generations.
Are you ready to book and reserve a date for your fall family photos? Call us today to schedule! We look forward to hearing from you.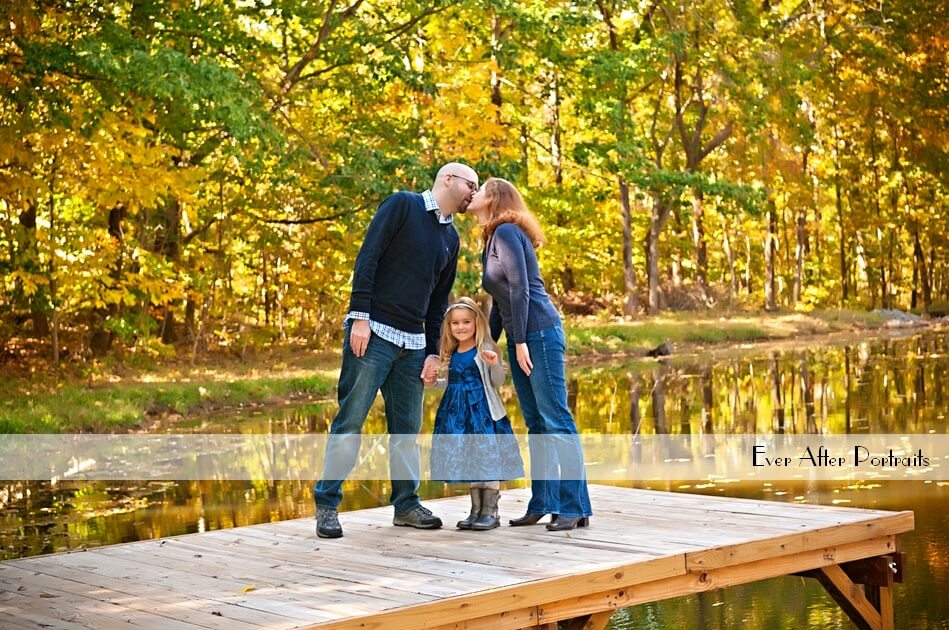 Family Photographer, Family Photos
Ever After Portraits is the mother-daughter photography team of Mindy and Joriana. We're located near Lowes Island, VA and Reston, VA in Northern Virginia. We specialize in timeless and emotive fine art family portraits.

Family means everything and capturing those precious moments to preserve forever will mean family heirlooms for you to share for years to come.

Best,

Mindy & Joriana – Contact Us!

Professional Photographer