How to Dress for a Black and White Portrait Session | Northern VA Family Photographer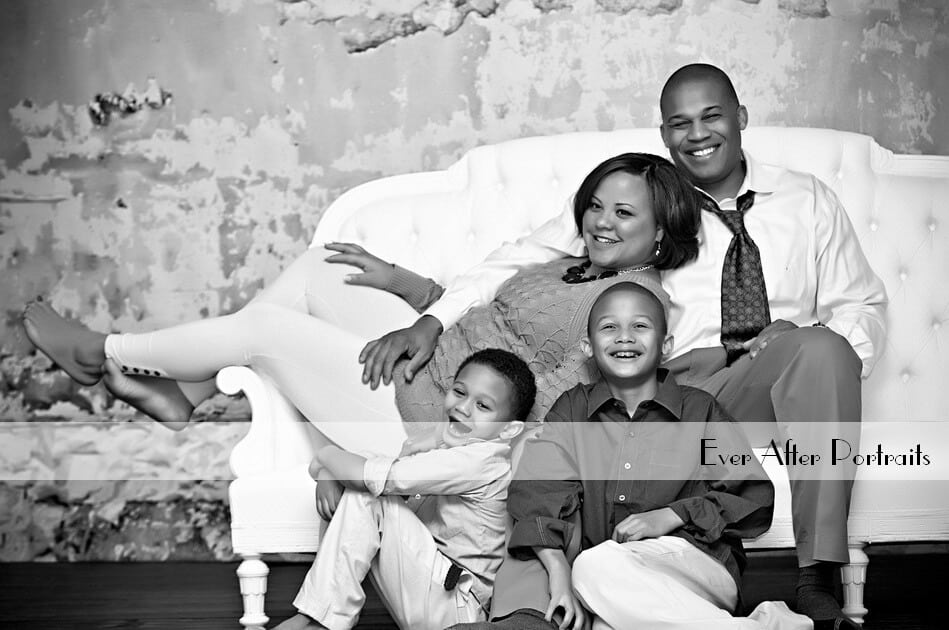 Let's talk black and white portraits! This style of family photos can be an excellent way to obtain a more dramatic portrait. If you know that you would like your wall art to be black and white, then we can offer you some tips for how to dress to maximize the look of this style. Almost two decades of photography work in the Waterford, VA area have taught us a bit about picking outfits for this particular style of portrait.
Contrast
In black and white photography, contrast rather than color is what adds depth and interest. Creating the right balance between light and dark is important. If the background is dark, it's usually best if you wear something lighter, so you don't disappear into the background. The reverse goes for a light background. We can discuss in advance the best background to use depending on where we plan on doing your portraits.
Clothing
While contrast is necessary, we prefer that the color of your clothes contrast slightly – rather than dramatically – from your skin tone. If there is a lot of contrast, then we lose your face as the focus of the picture.
Does the color of your clothing really matter?
Color takes on a very different meaning in a black and white portrait. It becomes more about hues or shades of gray. We usually recommend you do not wear solid white or black unless we're going for a particular look, but we will discuss that in greater detail when you schedule your portrait session with us.
Lines and Texture
With black and white photography, the lines and texture of your clothes can add interest. Texture works much better than bold or strong patterns in black and white photography.
What to Wear
Deciding on what to wear for a group picture can be tricky, but don't be dissuaded. The results can be priceless. Select similar but not the same colors and styles! As photographers, we recommend coordinating outfits rather than perfectly matched outfits.
Ideas
Lastly, we're always happy to provide ideas and suggestions for your next black and white family portraits.
Below are a few examples of different Black and White Sessions, from the relaxed to the dramatic.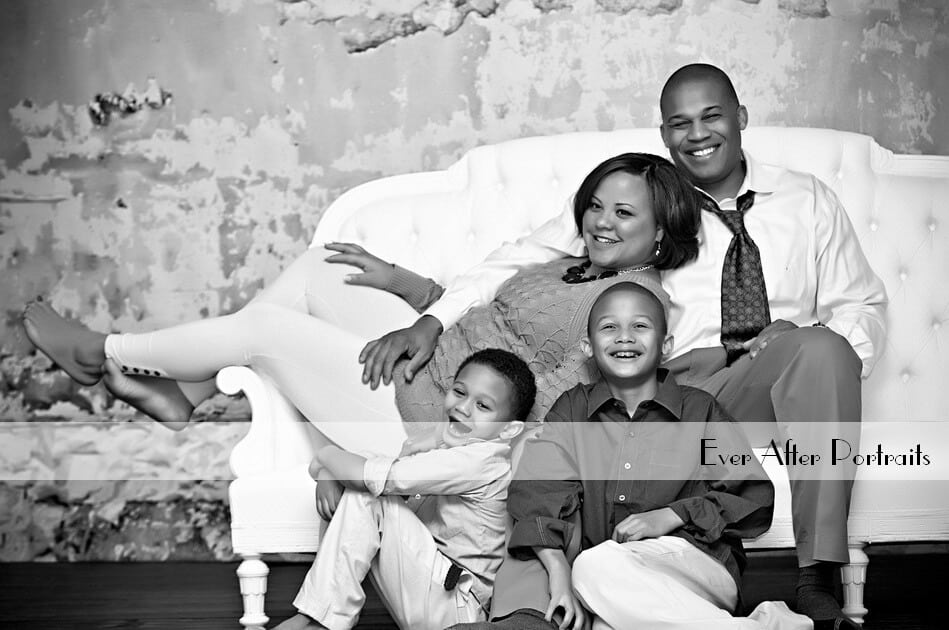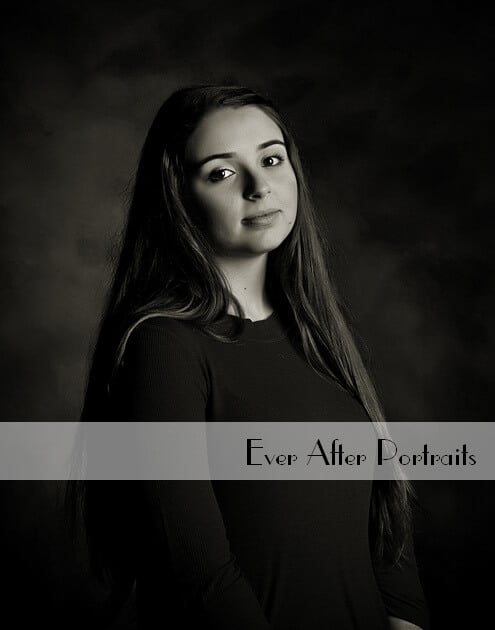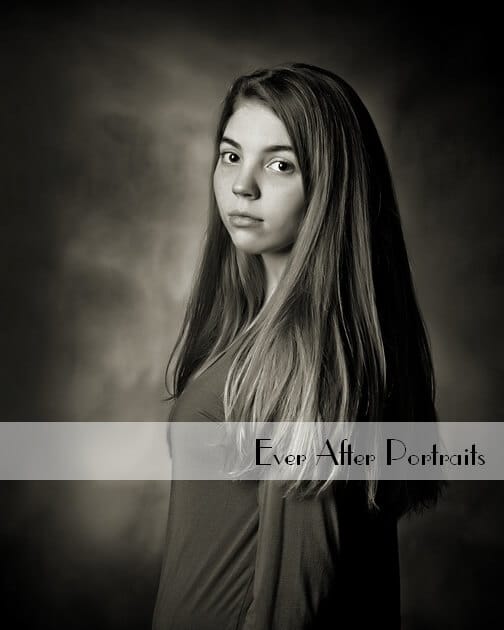 If you would like to do black and white family photos in the Waterford, VA area, contact our studios. We have almost 20 years of experience working with Northern Virginia families. We enjoy meeting new clients and building relationships with all of our clients.
Family Photographer, Family Photos
Ever After Portraits is comprised of Mindy Belcher and Joriana Belcher Anderson, a mother-daughter portrait photography team located near Waterford, VA in Northern Virginia. We specialize in timeless and emotive fine art family portraits.

Family means everything and capturing those precious moments to preserve forever will mean family heirlooms for you to share for years to come.

Best,

Mindy & Joriana – Contact Us!

Professional Photographer