Capturing your family in a memorable family picture can mean the world to you – today and years from now! Whether you live nearby in Ashburn Village, VA or anywhere in the Northern VA area, you can take your precious family pictures home on a Fine Art Gallery Wrap canvas. It's one of the many options you have for your family portraits from Ever After. The museum-quality finish of the Gallery Wrap ensures that you will have your family portraits to enjoy for many years. These aren't snapshots. They're your family captured in art.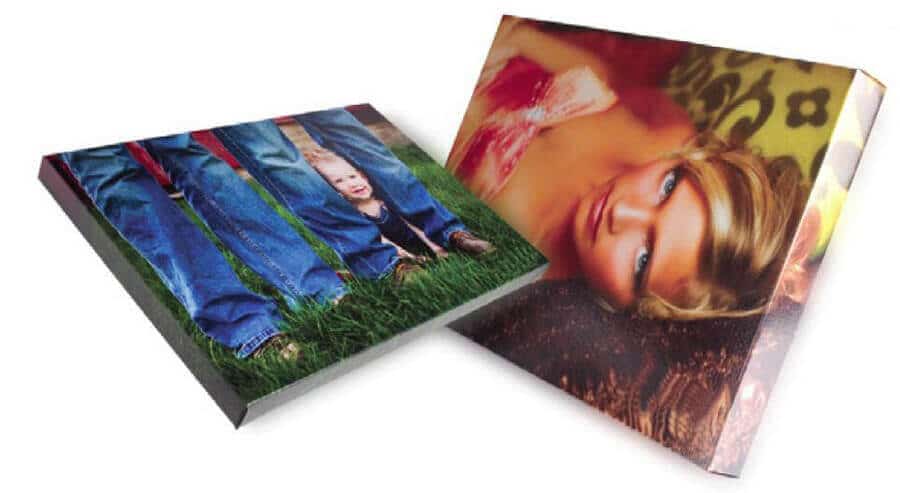 A Fine Art Gallery Wrap is equally impressive displayed in a modern home or in a traditional or transitional space. Its look is clean-lined with the focus entirely on the portrait.

Other photography websites might offer gallery wrap, but the Ever After Gallery Wrap portraits are of the highest quality. They are precision-folded around a sturdy and solid wood frame to ensure its stability over time. All our portraits are professionally stretched around the frame onto the back side, not just the frame's sides. We want your canvas to last for generations which is why we offer the highest-quality products in the industry.

At Ever After you have three great options for Gallery Wrap finishes: high-gloss, semi-gloss, or matte finish. Each one will be laminated to protect from minor scratches, scuffs or cracking with time. The laminate will also protect it from UV light damage. (We usually recommend you try and keep it from receiving direct sunlight anyway).

Don't worry! If you would like some guidance or advice on your framing options or on the Gallery Wrap, we're here to help.

If you'd like to talk to us about a family portrait session, contact us! We are located in Sterling, VA but serve Ashburn, VA and the surrounding communities. We know how important your beautiful family pictures are to you. You'll display them for years in your home and smile each time you look at them and remember that moment in your family's lives.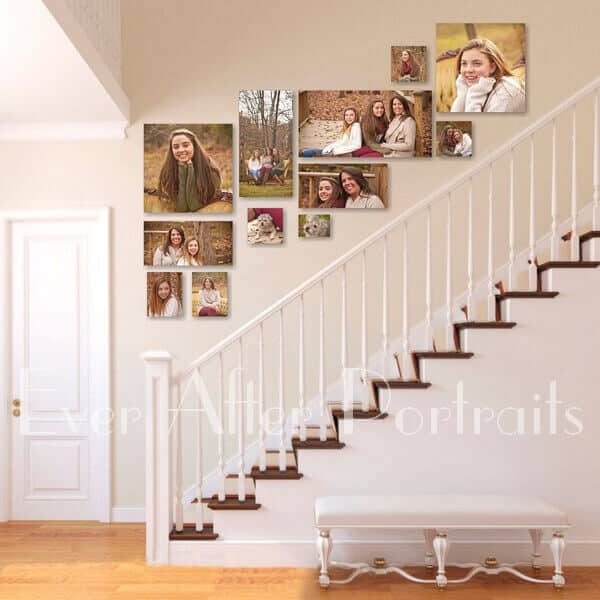 To learn about our other Wall Art products, follow this link.


Family Photographer, Family Pictures
Ever After Portraits is comprised of Mindy and Joriana Belcher, a mother-daughter photography team located in Northern Virginia, near Ashburn Village, VA. We specialize in timeless and emotive fine art family portraits.

Family means everything and capturing those precious moments to preserve forever will mean family heirlooms for you to share for years to come.
Best,
Mindy & Joriana –
Contact Us!
View Our Portfolio
|
professional photographer