Creating Treasured Art as a Legacy | Northern VA Family Photographer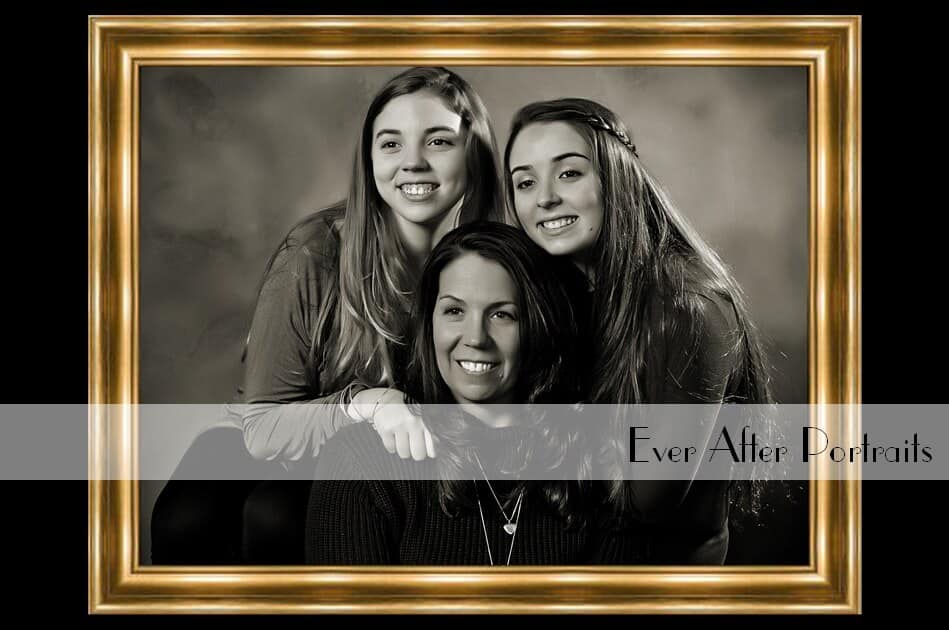 There are so many gifts we make during our lifetimes to our children – some more valuable than others. Family pictures are the priceless ones, though. As a Reston, VA area family photographer, we know how much our clients, and later their adult children, cherish their family portraits. This is why you deserve beautiful family art like the ones we produce for you at Ever After to be handed down through generations.
An exquisite portrait comes through the communication and relationships we build with our clients. We don't just take a picture and usher you on your way. We will talk with you before you ever arrive for your portrait session. We want to capture everything you are and represent, within your family or relationship that we are photographing.
It is important to us that our portraits convey your family story in some way. We want to capture the love within your family and the happiness it shares. Those are the portraits which will be handed down through generations.
When you compare our work to other photography websites, you will hopefully see that we believe in emotion, creativity, and high quality products. We believe in photography as a skilled art created by perfectionist experts.
We also believe in building relationships with you to produce the best possible representation of your beloved family and its story. The greatest compliment a photographer can claim is the client they photograph throughout the years, those who return to us to capture their lives and families as they change and grow, including their significant milestones.
Our photography also is about the exceptional client experience, and we achieve that through open communication with you at all times. We put a lot of work into planning your session and into discussing your vision for its outcome. Our portraits are works of art of your family to be displayed proudly in your home. We will discuss with you possible placement in your home, and we offer an exclusive software design program to help you decide just where your finished portrait should go in your home!
If you would like this level of photographic art in your home, please call us today to discuss your ideas. We'd love to get to know you and your family and work with you to create a beautiful portrait that celebrates your family's story and love!
At Ever After Portraits:
• We will have a consultation with you before your session. We do this with each and every client.
• Our unique interior design software can show you exactly what your finished family portraits will look on any wall in your home.
• The day of your session you only need to arrive rested and ready to go. If there are children in the portrait, please bring clean snacks and toys. You will receive specific instructions, though, from us before your session. We make it as easy as possible for you!
• Not long after your session, you will return to preview the amazing results of your portrait session. It's that simple!
Our fine art portraits are a legacy for the future generations of your family. Your family will have a beloved and treasured portrait by which to either remember you or "know" you through your beautiful images.
If you are in the Reston, VA area and searching for truly meaningful family pictures from a skilled and reputable professional photographer, please contact us. We know you will enjoy the experience and be thrilled with your finished portraits.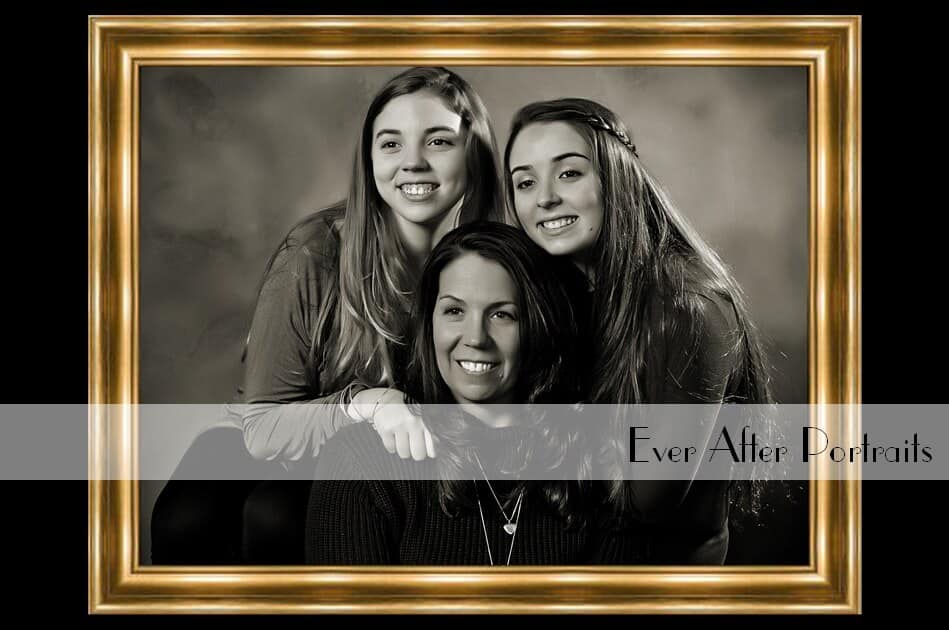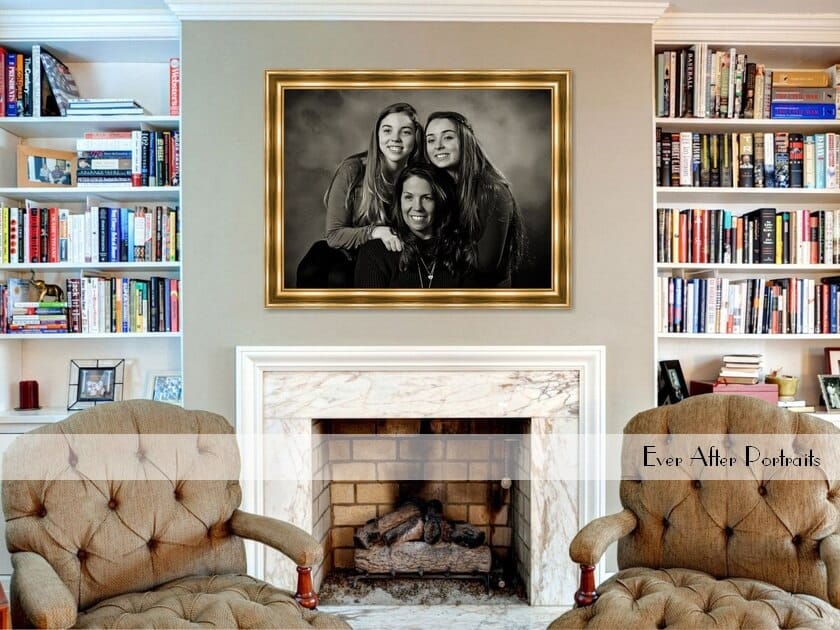 Family Photographer, Family Pictures
Ever After Portraits is Mindy and Joriana, a mother-daughter portrait photography team located near Reston, VA in Northern Virginia. We specialize in timeless and emotive fine art family portraits.

Family means everything and capturing those precious moments to preserve forever will mean family heirlooms for you to share for years to come.

Best,

Mindy & Joriana – Contact Us!

Professional Photographer