Outdoor Portrait Park, Pond Reflections| Northern VA Family Photographer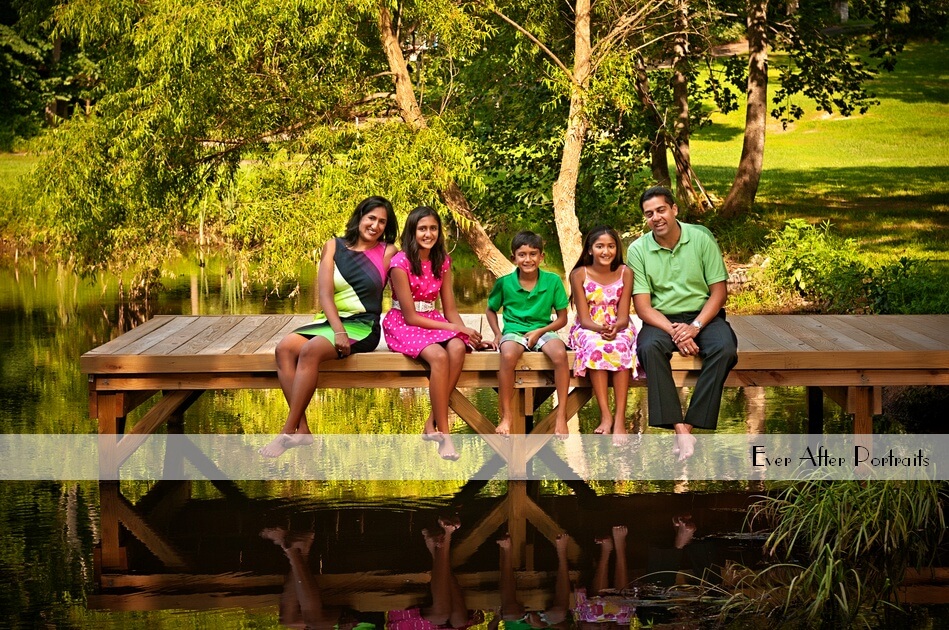 Images reflected on water have long fascinated photographers and artists alike. Reflections can result in some powerful imagery — which is why we often like to do family pictures with a water reflection in the portrait! The effect can be eye-catching and lovely. Our 2.5-acre outdoor portrait park near Reston, VA, and Herndon, VA offers the perfect opportunity to employ this effect with its scenic pond!
Reflections – whether in water, glass, or mirrors – offer a multi-dimensional, provocative look. It's a technique best left for the most skilled photographers or artists; otherwise, you risk losing some of its potential. Not done correctly, the image loses its power and artistry. At Ever After, it's a technique we often employ and with which we have a lot of experience. It's important to have a keen eye for composition if you want to use a reflection in any photo.
We use water reflections in two ways: artistically for effect or an indirect lighting effect. Either way, as we have said, the results can be breathtaking.
Our 2.5-acre outdoor portrait park offers a rich array of photographic opportunities many of our clients opt to use. From its lush forests, two ponds, wooden bridge and wooden-post fence, to our antique couches, family pictures taken in the park tend to be creative and sometimes a study in contrasts. You can't go wrong in the park!
For those families seeking a more artistic portrait, the ponds are perfect. We often stand across the pond to perfectly capture the reflection of our subjects. There are no limits to creativity – and we love to get creative if it's what our clients are asking! Water reflections can be used for a fun, spontaneous portrait or a more pensive mood. You can stand at the water's edge, on the bridge looking over into the water, or on the dock. You could even remove your shoes and tiptoe into the water's edge itself for a fun and more natural picture!
If you're interested in doing family pictures in a more creative way, let's talk! We love portraits that employ water reflection as an artistic method. We will be happy to show you some examples of what we have done for other families in the Reston, VA, and Herndon, VA areas!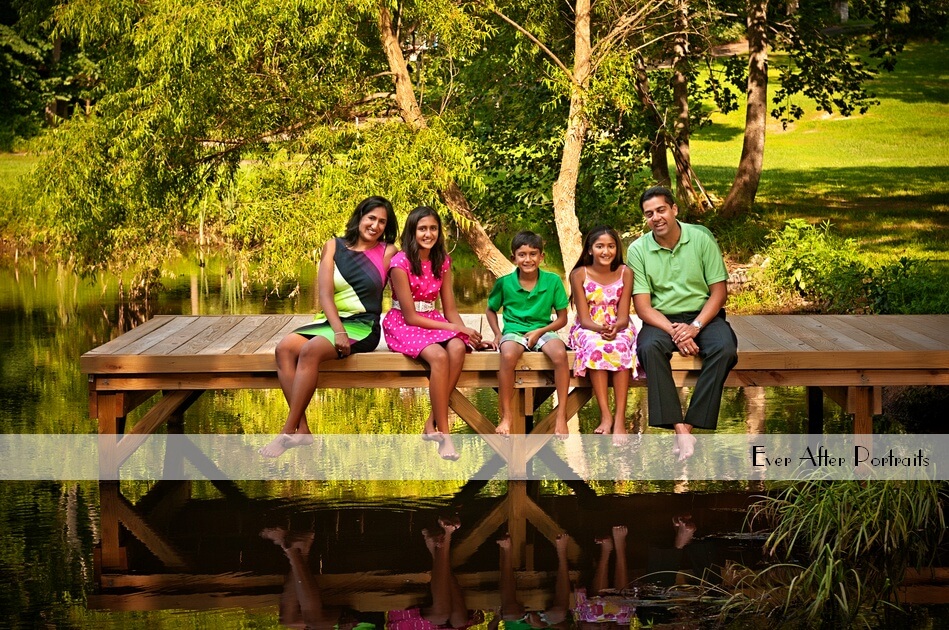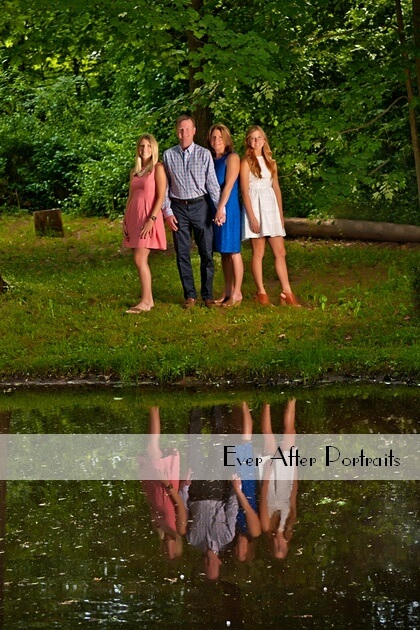 Family Photographer, Family Pictures
Ever After Portraits is comprised of Mindy Belcher and Joriana Belcher Anderson, a mother-daughter portrait photography team located near Reston, VA and Herndon, VA in Northern Virginia. We specialize in timeless and emotive fine art family portraits.

Family means everything and capturing those precious moments to preserve forever will mean family heirlooms for you to share for years to come.

Best,

Mindy & Joriana – Contact Us!

Professional Photographer