What families are saying, Amy & Jesse | Northern VA Family Photographer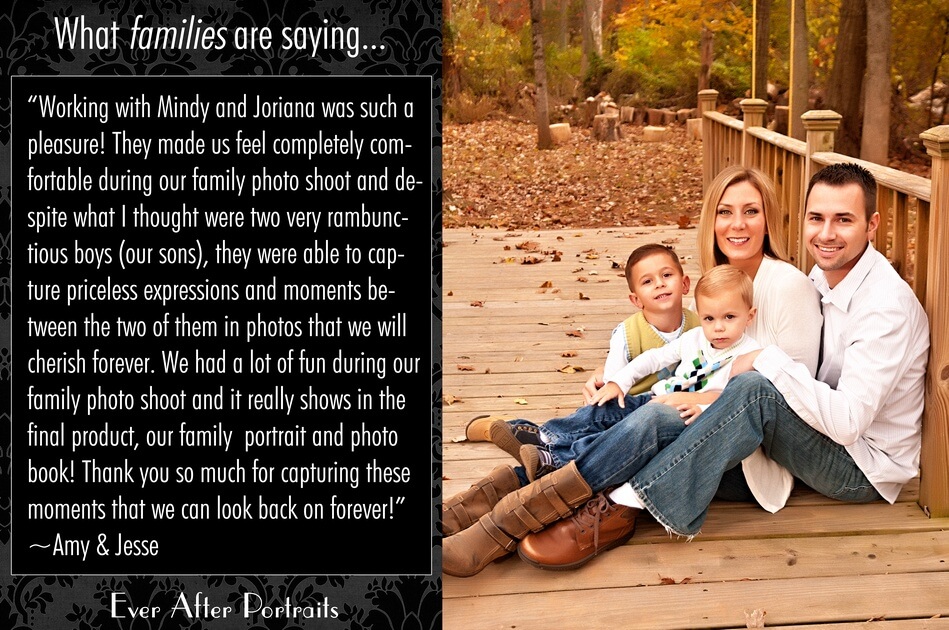 Amy and Jesse have two active little boys and spend a lot of time enjoying the beautiful Northern Virginia weather. Typical of a family of four, this family is very active, especially enjoying outdoor activities. However, a family portrait meant a lot to Amy, so they prioritized scheduling time for that family portrait! Amy found what she wanted when she saw our private portrait park near South Riding, VA.
Amy and Jesse wanted their family portrait to represent them as their family truly is: relaxed, natural, and casual. We do our very best to give our clients what they want!
Just like anyone else, we enjoy hearing kind words from our clients. When we make our clients happy, we've succeeded in our job, and we're grateful when they let us know that!
"Working with Mindy and Joriana was such a pleasure! They made us feel completely comfortable during our family photo shoot and despite what I thought were two very rambunctious boys (our sons), they were able capture priceless expressions and moments between the two of them in photos that we will cherish forever. We had a lot of fun during our family photo shoot and it really shows in the final product, our family portrait and photo book! Thank you so much for capturing these moments that we can look back on forever!" ~Amy & Jesse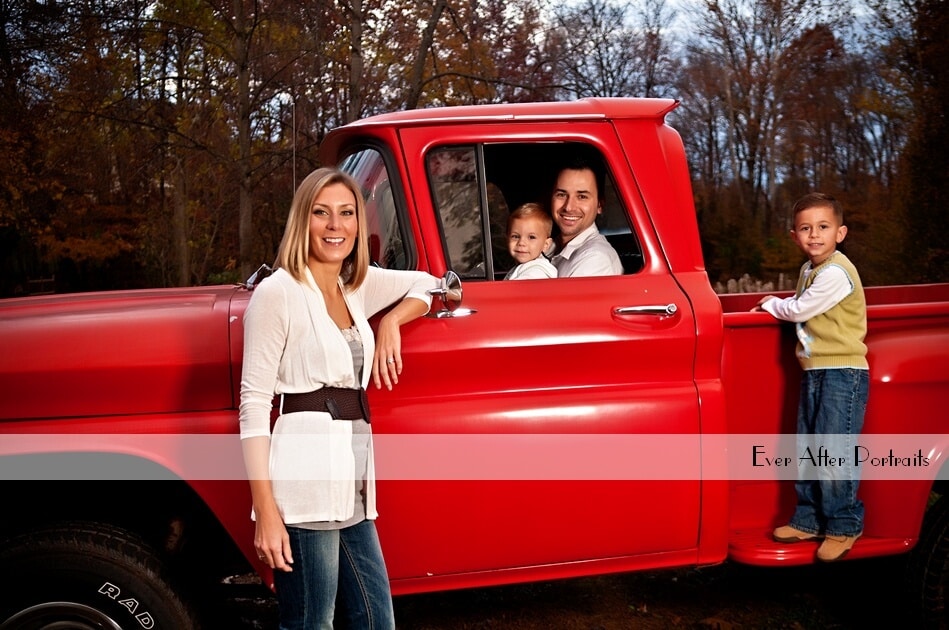 Family Photographer, Family Portrait
Ever After Portraits is comprised of Mindy Belcher and Joriana Belcher Anderson, a mother-daughter portrait photography team located near South Riding, VA in Northern Virginia. We specialize in timeless and emotive fine art family portraits.

Family means everything and capturing those precious moments to preserve forever will mean family heirlooms for you to share for years to come.

Best,

Mindy & Joriana – Contact Us!

Professional Photographer