Family Portraits, Carrington & Tyler | Northern VA Family Photographer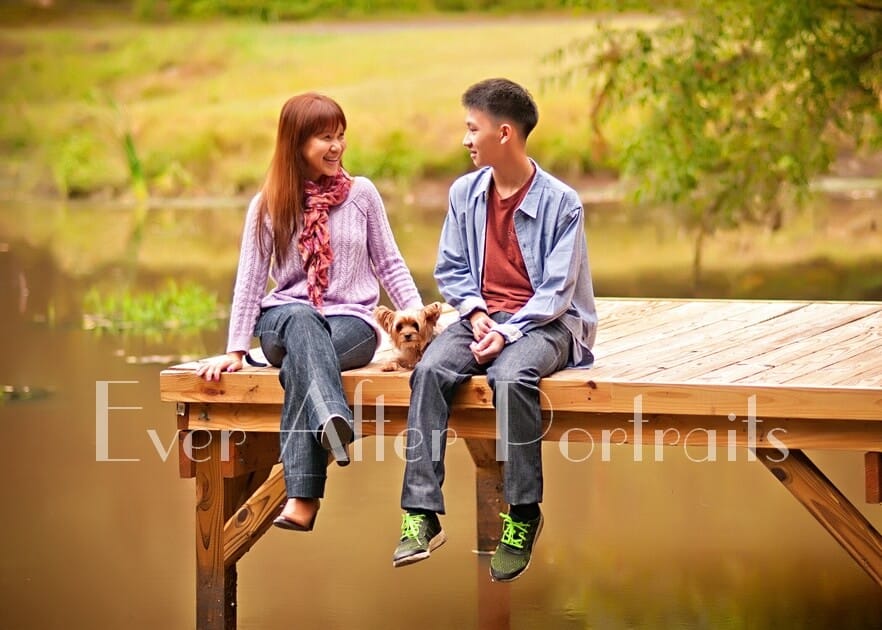 As a family fine art photography studio in the Northern Virginia area, near Broadlands, VA, we often hear from moms who find that they're not in any of their children's photos! When Mom is behind the camera, she's often left out of the pictures!
Mother/Son Portrait Session
Carrington is a beautiful mom raising her son Tyler in the Northern VA area. As with so many moms in our area, she had some portraits of Tyler when he was toddler, but she had not one portrait of her together with her son! Carrington decided to remedy this by choosing us for special family portraits with Tyler.
Although studying to be a nurse takes much of her time, Carrington set aside time for these portraits for several reasons. First of all, she really wanted a portrait with Tyler. He's a teenager now, and she wanted to have those portraits with him now. Also, with her parents aging, she wanted to gift them with portraits of her and Tyler. This busy, hard-working mom wanted to include their little terrier, Orchid, as well. Such a sweet dog!
Although Carrington describes herself as traditional, she didn't want a formal indoor setting such as she felt a studio photographer would provide. She wanted their Ever After portraits to be relaxed and taken in a natural setting to reflect a more candid side of herself and her son. When we did our pre-session consult with Carrington, it was clear that she had given a great deal of thought to her parents' taste as it applied to portraits. She wanted to make certain they loved the portraits, too. We were more than happy to work with her vision to give her what she wanted as well as something her parents would love.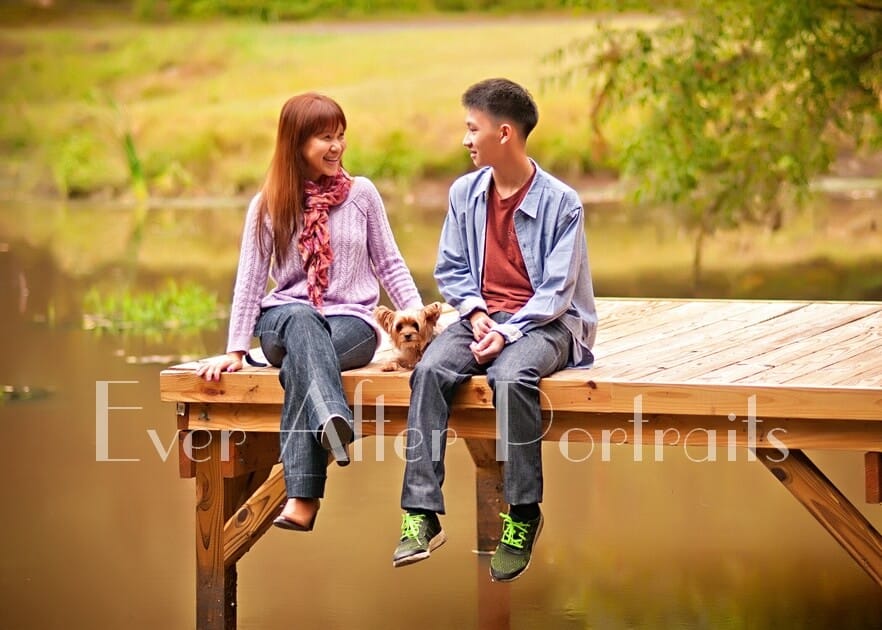 Outdoor Portrait Park

As a studio photographer, we always encourage our clients to consider where they will hang or display their family portraits. However, if they plan on also giving one of the portraits as a gift, then they should consider it like any other special gift. What would the recipient like? What are their tastes or preferences, and where might they display it – on a wall, in a tabletop frame, in an album? If you want the portrait to be meaningful and thoughtful, then you might want to tailor as least one of the shots during the photo session toward the recipient's tastes.
We believe fine art photography is a worthy long-term investment and a legacy we leave to our children and grandchildren. So when we receive calls from clients or potential clients across Virginia and in the Broadlands, VA area, we are always happy to discuss our pricing, our products, and any special offers we might have going at the moment.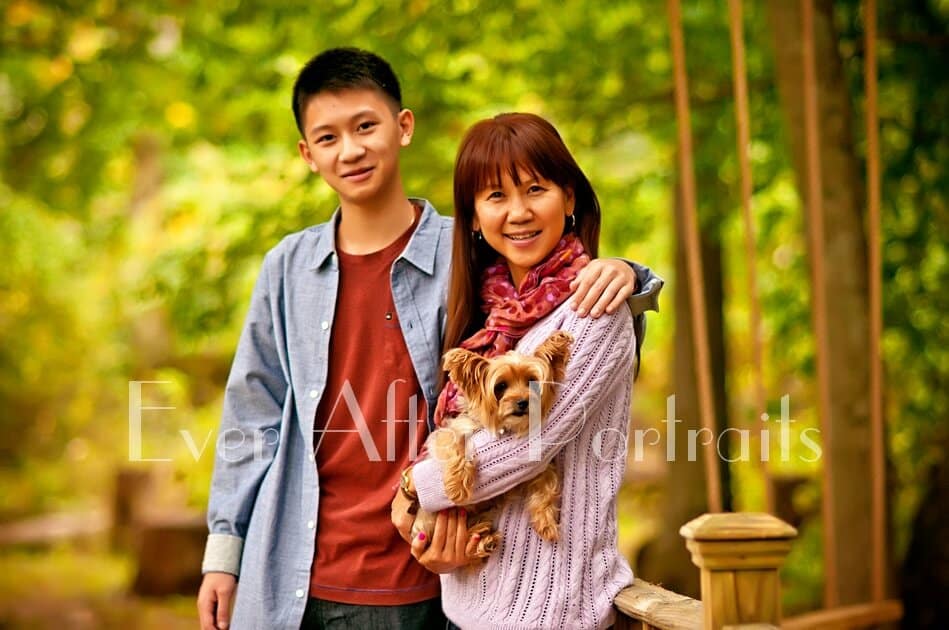 Family Photographer, Fine Art Photography
Ever After Portraits is comprised of Mindy Belcher and Joriana Belcher Anderson, a mother-daughter family portrait photography team located near Broadlands, VA in Northern Virginia. We specialize in timeless and emotive fine art family portraits.

Family means everything and capturing those precious moments to preserve forever will mean family heirlooms for you to share for years to come.

Best,

Mindy & Joriana – Contact Us!

Professional Photographer