Family Portraits, Chris, Stephanie & Roland | Northern VA Family Photographer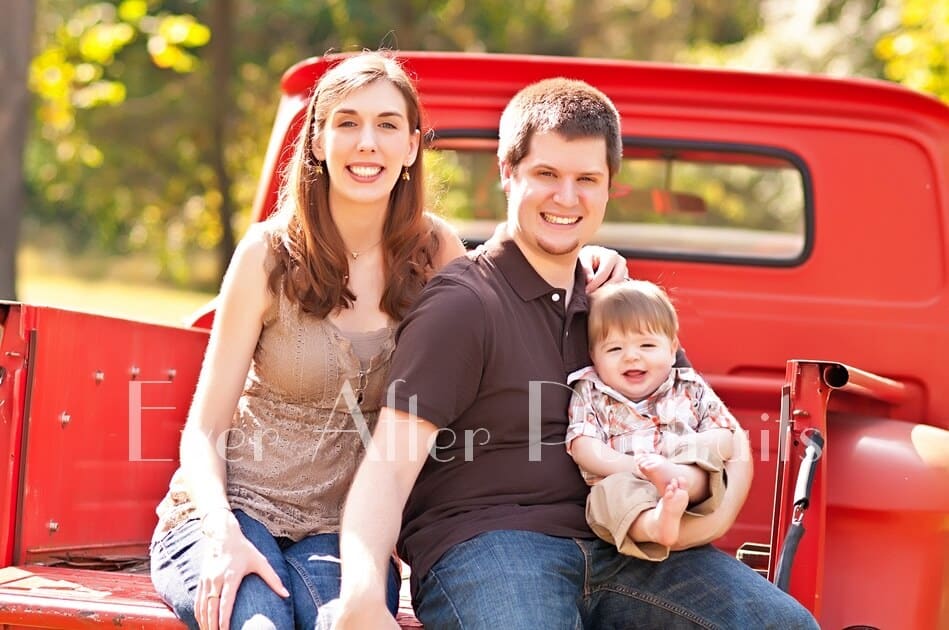 At six-months old, Roland was too young to understand his mother's motives for a family photo session. However, love was her motive! Stephanie Johnson wanted family portraits taken so that one day her son could see just how much his parents loved him. It was that love that motivated Stephanie to contact us. And according to Stephanie, it was our website's fine art photography taken across the Northern Virginia area (including Broadlands, VA and Broad Run Farms, VA) that convinced her to trust us with her family's portraits.
Autumn Family Portrait Session
A good photograph doesn't just mirror the subject, it captures the subject. You should be able to look at a good photograph and "see" an emotion. When you look at the Johnson's portrait, eyes are drawn to little Roland's relaxed posture in his father Chris's loving arms, his little baby toes, and his cherub cheeks and smile! You can just imagine what it feels like to hold that baby. The photograph evokes that emotion.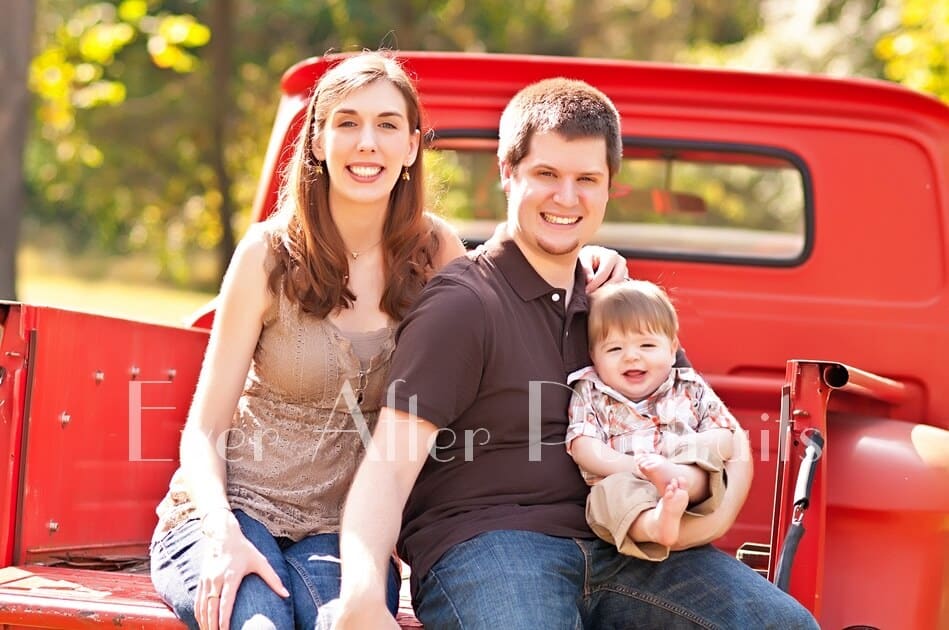 It turned out that Roland was a bubbly little guy, and the very definition of adorable. He made the perfect model. His mom wanted candid pictures of their family interacting and, with him as the star, it wasn't difficult to do.

Outdoor Portrait Park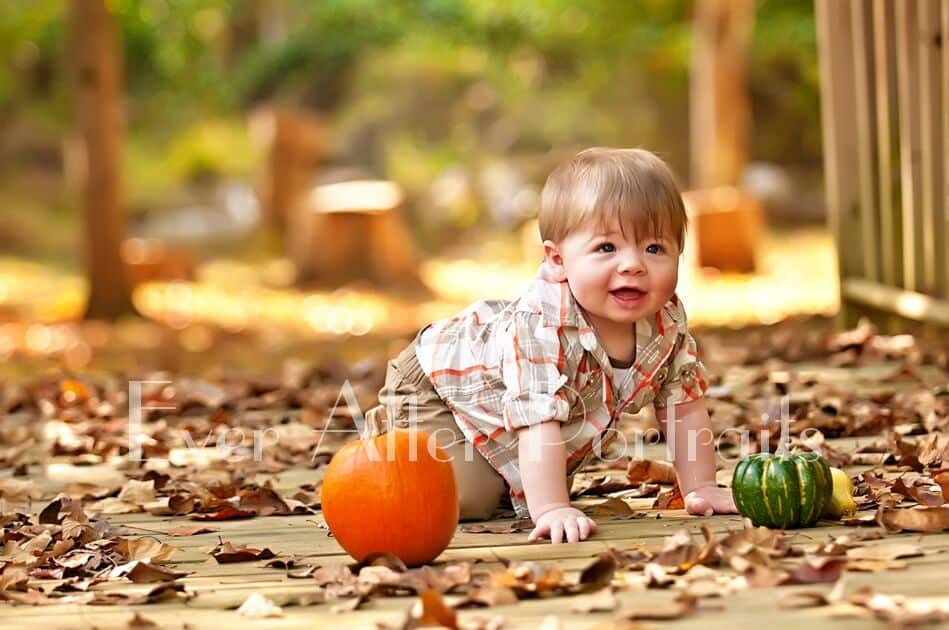 Candid family portraits are popular! Many of our families request candid (or more casual) pictures. They don't want formal poses. They want us to capture the spirit of their family's love as they interact in front of the camera while not looking too "posed."
In her pre-photo session chat Stephanie was asked what she most wanted captured in their portraits. Her answer? She wanted the pictures to convey how happy they are as a family, "what goofballs we are and just how adorable and beautiful Roland is!"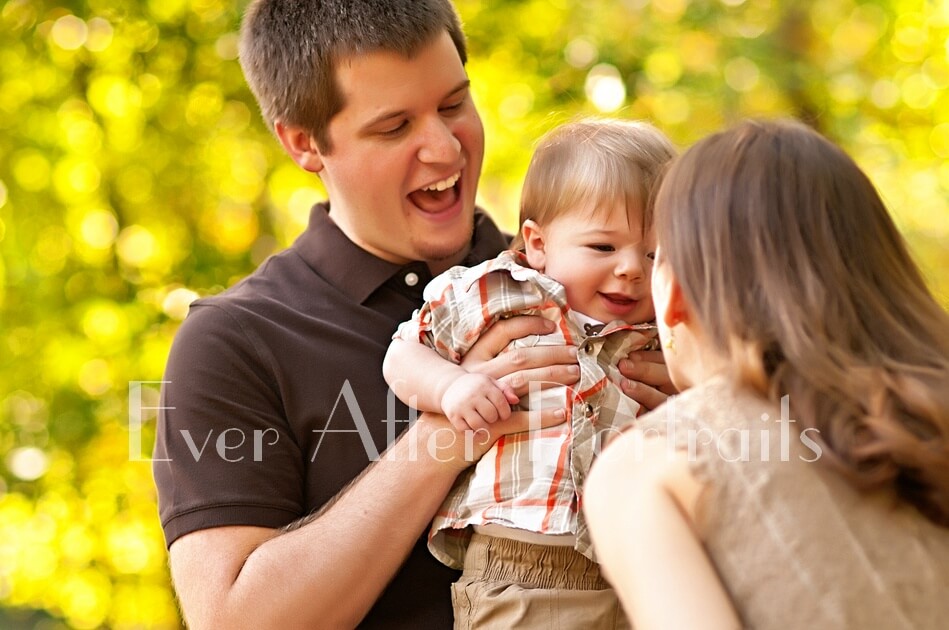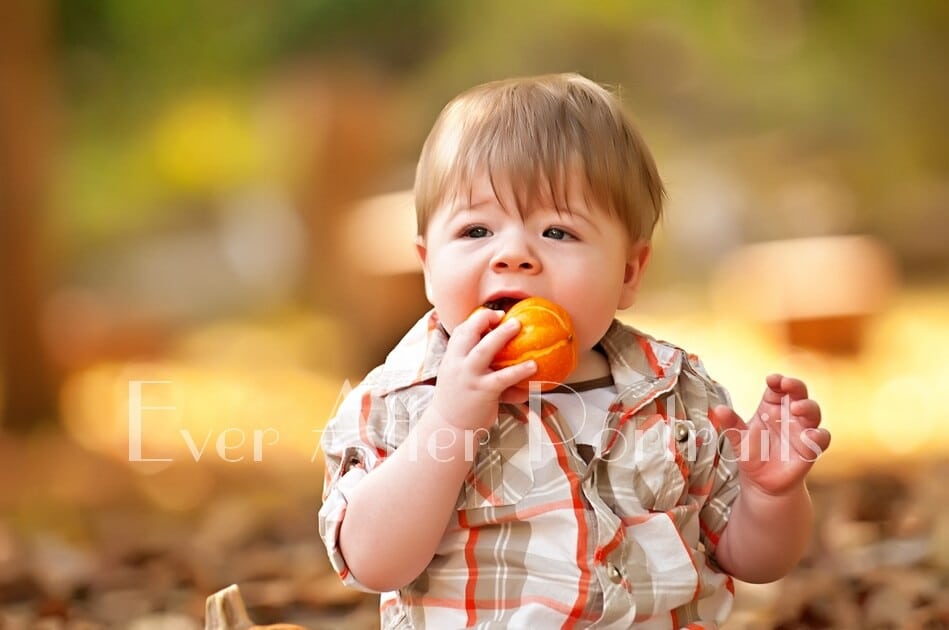 As Broadlands, VA & Broad Run Farms, VA photographers, we enjoy fine art photography as much as we enjoy our meeting new families and taking family portraits. We feel honored to be entrusted with something as precious as a family photo to be displayed and cherished for many years. Thank you!
Family Photographer, Fine Art Photography
Ever After is comprised of Mindy Belcher and her daughter Joriana Belcher Anderson, a family photography team located near Broadlands, VA and Broad Run Farms, VA in Northern Virginia. We specialize in timeless and emotive fine art family portraits.

Family means everything and capturing those precious moments to preserve forever will mean family heirlooms for you to share for years to come.

Best,

Mindy & Joriana – Contact Us!

Professional Photographer