We have hand selected the finest artisans that produce the highest quality products available…because your family is worth nothing less.
LEGACY 
Our Legacy Line of fine art portraits
MASTERPIECE WALL ART
Exquisite Wall Art
of Your Cherished Family…
If Leonardo Da Vinci were alive today, this is the process he would use.
The result is a timeless portrait – WE know that time marches on and
you are never going to look younger than you do right now.
Because of the amount of labor involved,
we can only finish a very finite amount
of  Masterpiece Portraits
so the size is limited to 30" or larger.
It is our very top of the line and is
something that we are proud to create for families.
Establish a new standard of quality for those who enter your home…a Masterpiece of those who are most important in your life
Isn't your family worth it?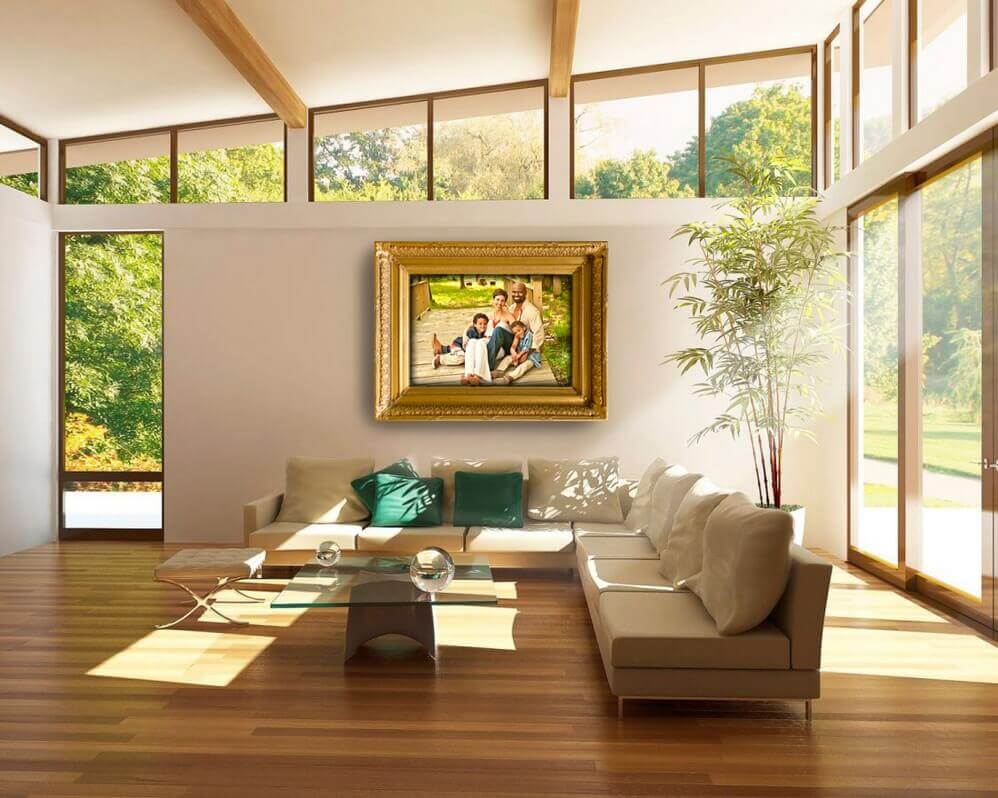 The Masterpiece finish is our most exquisite offering
and is what our studio is known for.
This portrait is enhanced with hand-painted brushstrokes
for those clients who prefer more of
a commissioned oil painting.
Painted with the love and talent of a portrait painter,
this finish has depth in the shadows and more detail in the
highlights.

It takes many more hours than our Signature fine art portraits,
as is evident in the final result.
Reach new heights of excellence with our Masterpiece finish!
With a timeless look that resembles a classic painting,
it will be a showpiece in your home
and is truly a work of art.
Because of the special materials that we use,
our Masterpiece Portraits
are rated for 250 years before any
fading takes place
so your children can pass it down.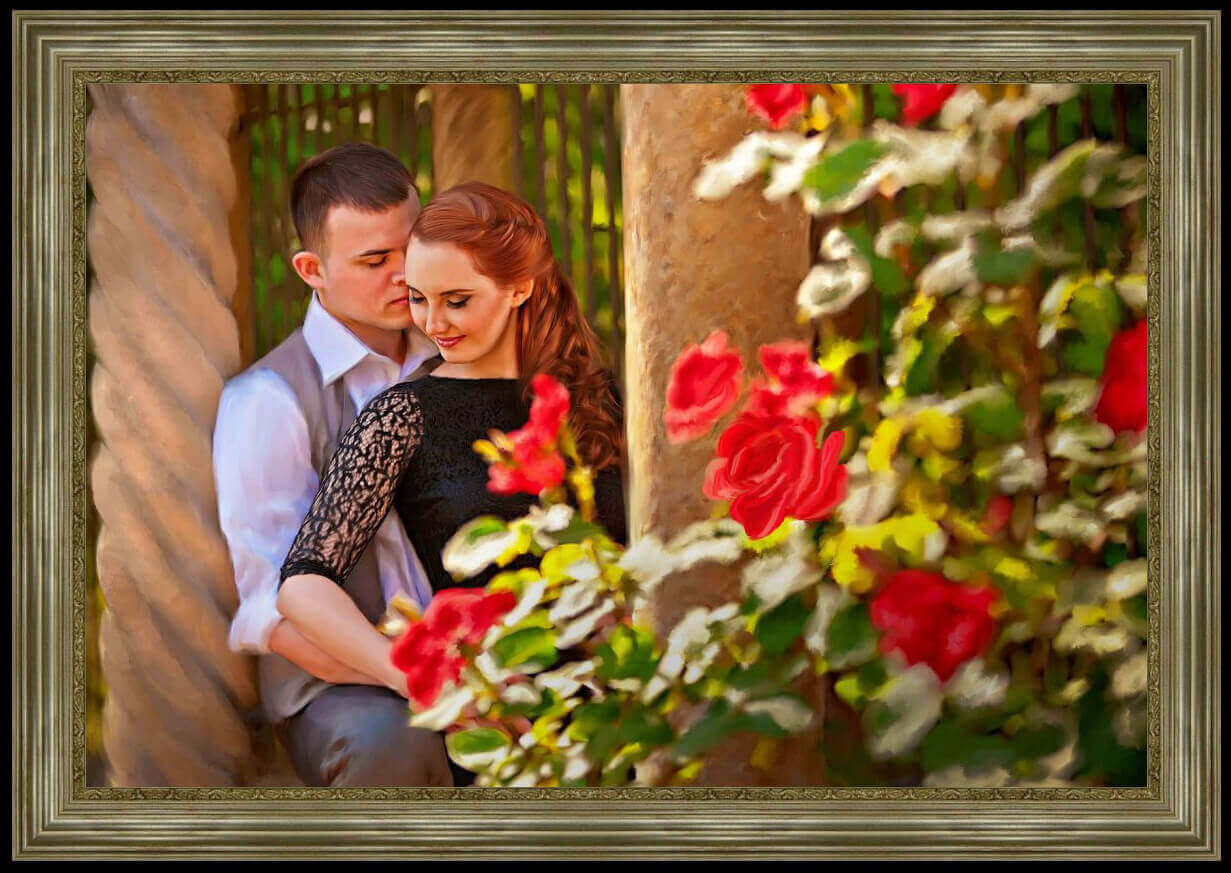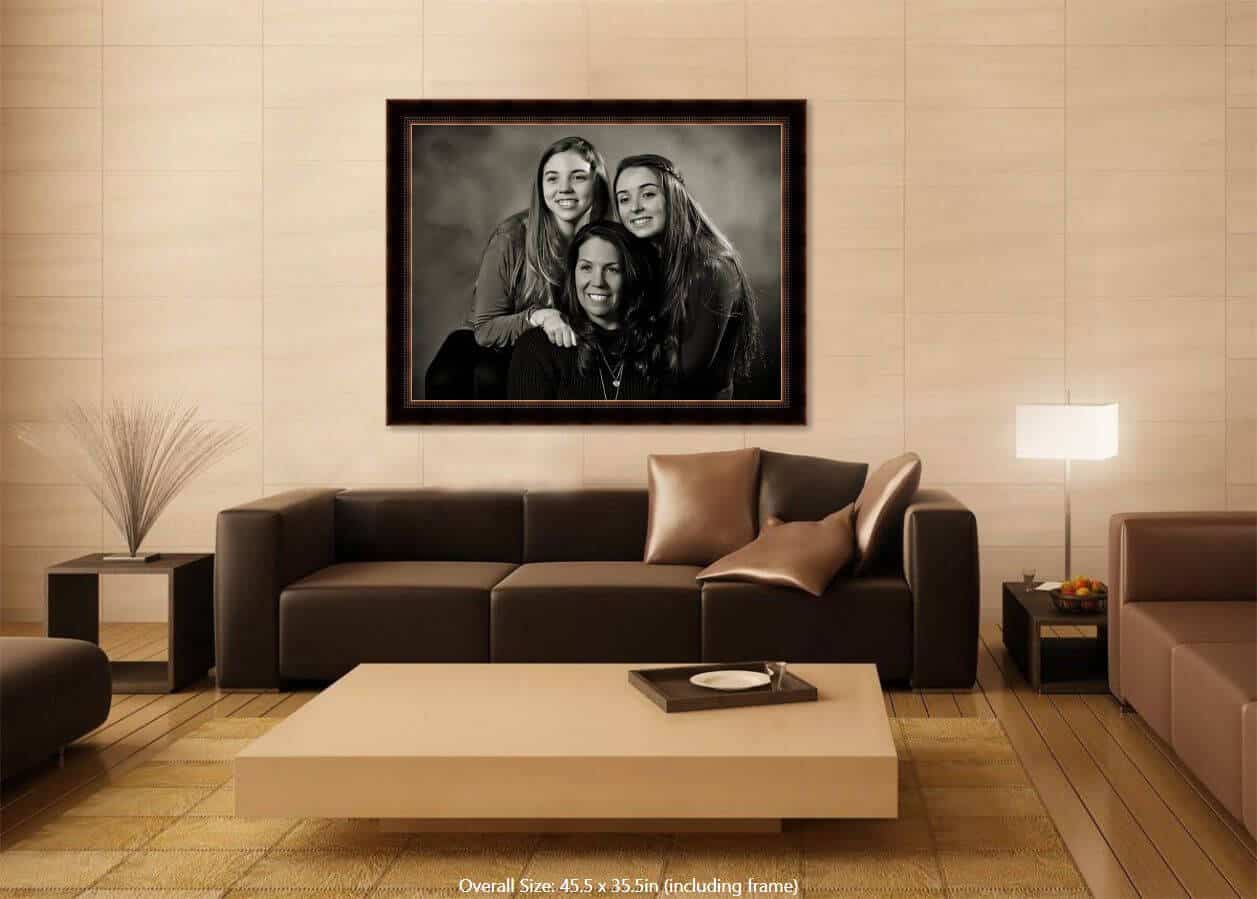 SIGNATURE FINISH
Fine Art Family Portraits
that truly last a lifetime…
Our SIGNATURE FINISH is our standard finish and is a marriage of the realism of photography with the richness of artistry added to make sure you look your absolute best. The artistry enhances the details, sparkles the eyes, really makes the portrait come alive. It is a more modern finish so there are no brush strokes. 
It's printed to the highest archival museum quality standards, finished with a canvas texture, mounted to artist masonite for durability and beauty. 
UV protection has been applied and brings an added dimension to your artwork. It is rated to last 150 years and is available in every size. Truly it is unique piece of art that your family will cherish for generations.
DESIGNER 
Our Designer Line of fine art portraits
custom designed to reflect your lifestyle
and the ones you love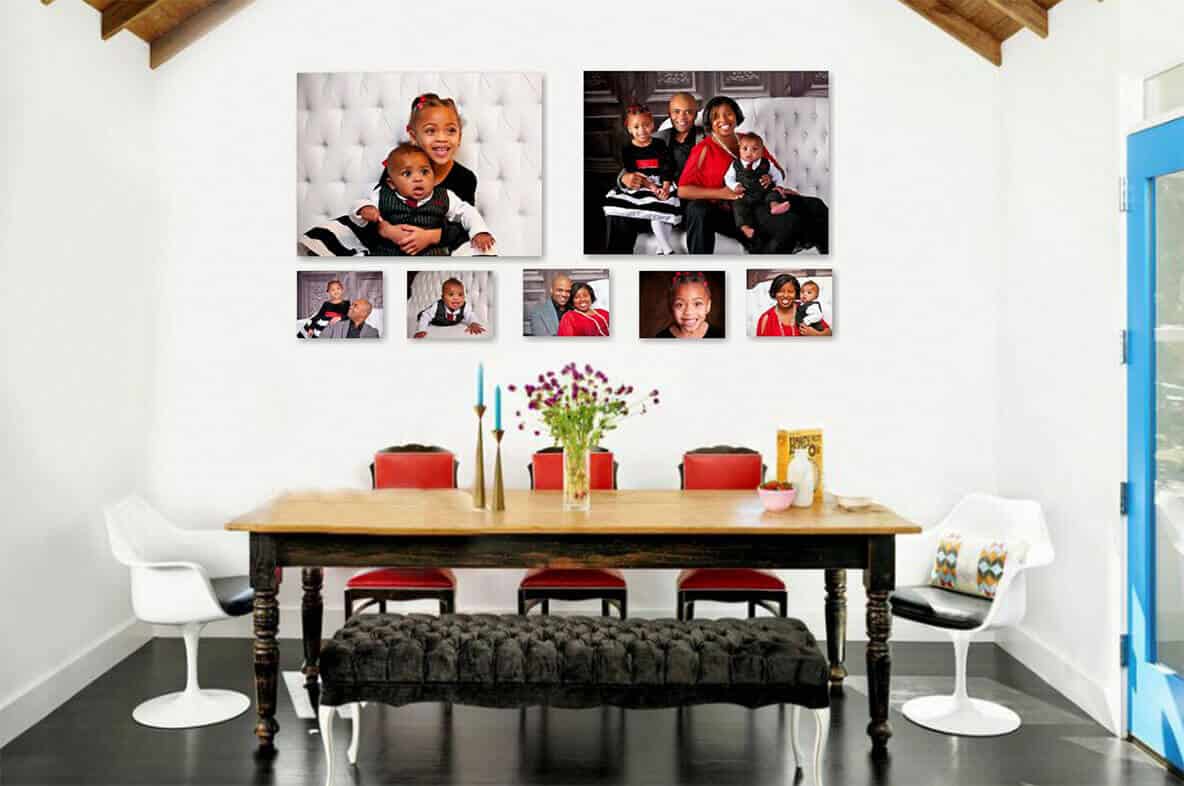 Wood Finish
Our Wood Wall Art is as unique as you are — perfect for your home of distinction. Printed on certified sustainable maple wood, for a warm and natural look, making this an eco-friendly fine art product.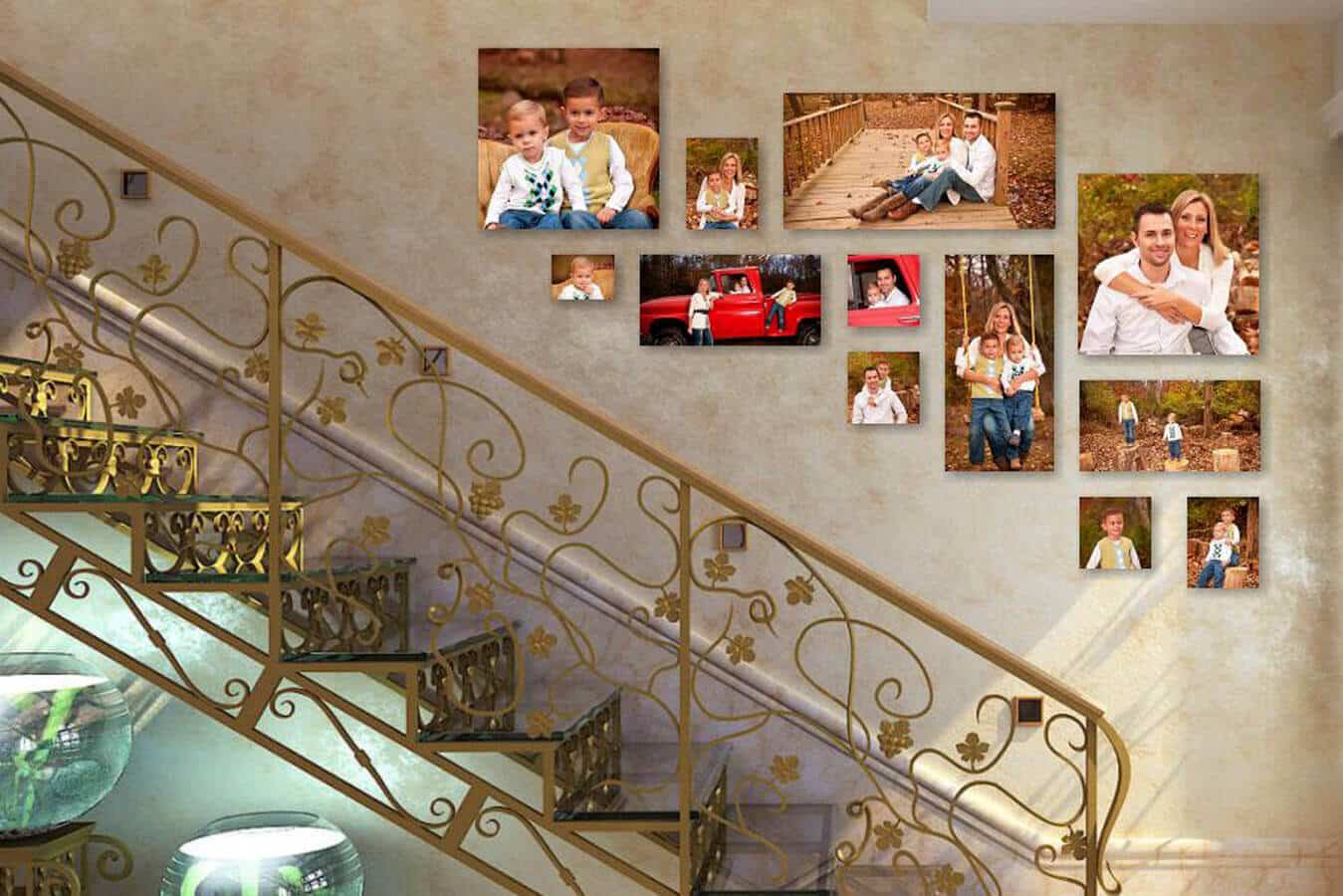 Ice Finish
Our Ice Wall Art offers you one of the most dynamic presentations of your imagery. Ice is perfect for the discriminating client looking for a contemporary and unique way to display their portraits. Non-breakable and face mounted, once printed, the image becomes opaque, highlighting the vibrant colors and detail.
IN PERSON ORDERING
Luxury Boutique Products for those
that value exquisite quality and craftmanship
THIS IS THE
MOST EXCITING PART! 
Now is the time when you get to simply sit back and enjoy the unveiling of your portraits.
Your collection will showcase you and your loved ones in your home (and maybe your office) as a visual reminder of what is most precious to you.  Don't worry; we'll have tissues on hand!  It's quite an emotional experience!  Be ready to fall in love with your family all over again.
We help you finalize your artwork and place your order.  We accept credit cards, cash, and checks for payment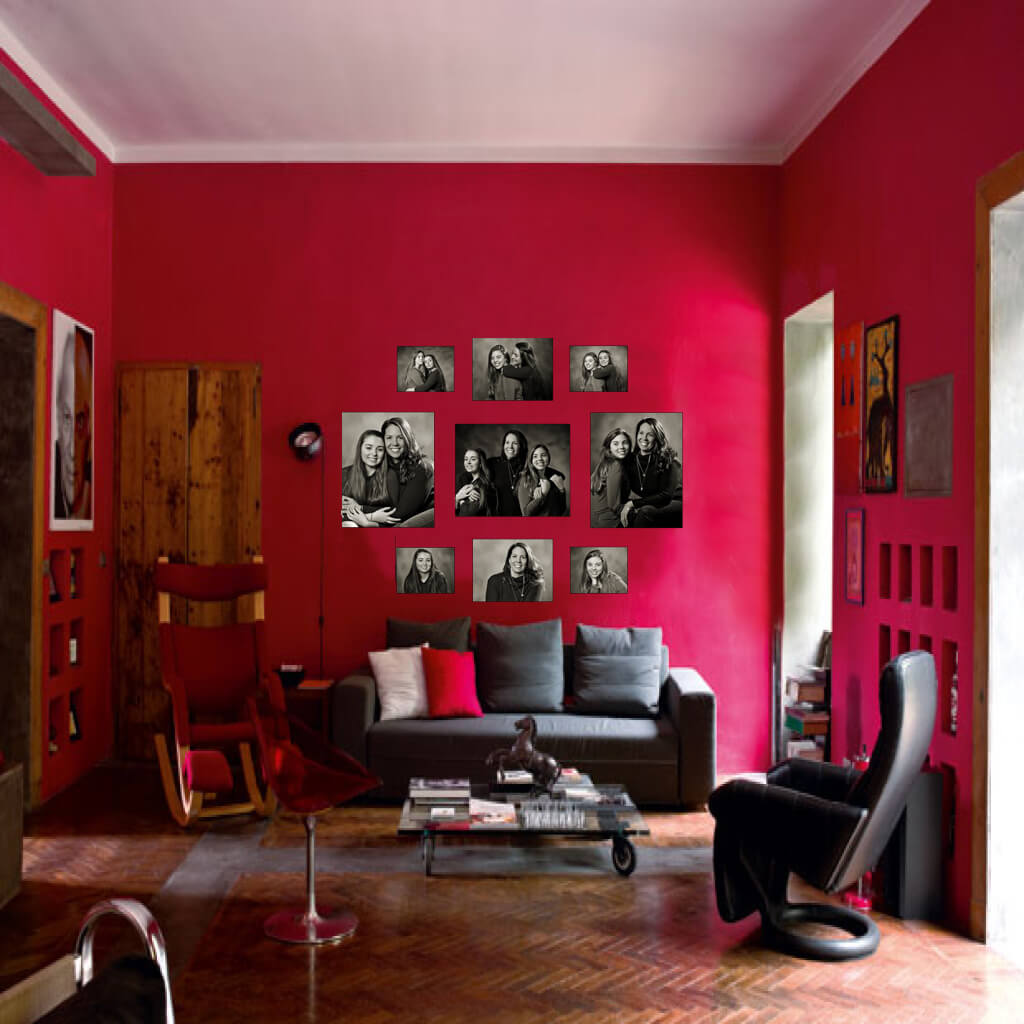 DELIVERY
&
INSTALLATION
Most of our clients prefer
to have their portraits
delivered and installed in their homes.
Wall Art in your home means
the first part of the journey is complete.
The journey continues each day as you
experience your wall art as a reminder
of the most important people in your life.
We consider ourselves storytellers that uses photography as our medium. We typically work with moms and dads who realize that their children won't be young forever. They all say, "Where did the time go?"
We can't stop time! That's why parents commission Ever After to create beautiful heirloom portraits of their children and family so they can decorate their home with the ones they love. The heirloom products that we create are museum quality.
They are heirloom legacy pieces handed down to your children so they can treasure the memories of YOU and their childhood long after each is gone — and then they will hand them down to THEIR children, to become even more valued as years pass. It's this type of heirloom artwork that if a disaster struck, you would grab your kids, your cat and these portraits because they mean that much to you…
If you cherish your family and value fine art portraits…
Let's Have a Conversation