What exactly is a Personal Branding Session? | Northern VA Headshot Photographer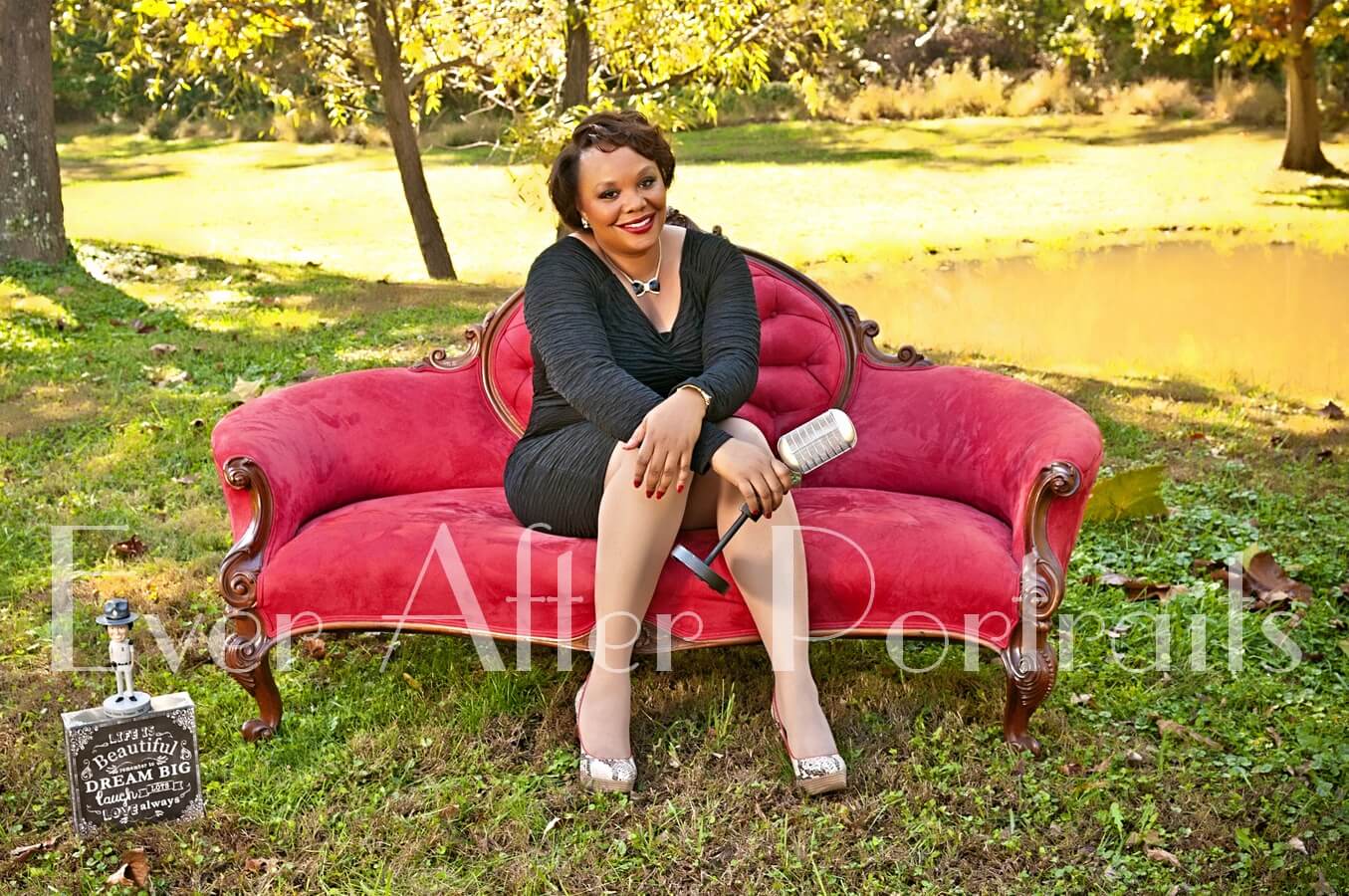 Headshot photography is a hot topic in the business world – especially when it comes to personal branding. It seems everyone, including those here in the Sterling, VA area, either has or wants to have a great headshot – and for good reason!
Most savvy business professionals today understand the importance and value of personal branding photography. So, what exactly is it, and why are we discussing it?
What's Personal Branding?
Personal branding is how you're perceived as a small business owner or a professional. It's your reputation, your business – it's you.
Headshot photography isn't just part of your branding; it can influence your branding. You can't dictate what others say or think about you, but you can certainly drive the narrative, and your professional headshot is an essential part of your story.
There are several points to consider when it comes to personal branding and photography. We summarize them below.
Your Headshot
Your headshot often is the first thing people see which relates to your professional life.
Your headshot can say a lot about you. Having a professionally-taken headshot is critical to the image you present. Imagine a well-known company putting out a headshot which looks cheap or tacky of their CEO. What impression would that present to their prospective clients and to their competitors? Such a thing would never happen with a Fortune 500 company, and it should never happen with you either.
If you need to update your headshot, you should make sure you work with an experienced professional, or you could be wasting your money and time. For example, an experienced photographer in headshot photography will ask how you plan on using your headshot (for general purposes, social media, website, etc.). That helps him/her decide how to set up your portrait session.
A skilled photographer knows how to tailor your headshot session to meet your needs. Sometimes someone wants something a bit less formal, but still professional. Your photographer should work with you to determine the best looks for your new headshot. (More on this later in this post!)

Headshot/Branding Looks
We typically recommend more than one headshot or branding pose or looks. Why?
For two reasons:
1. You've made the appointment, you might as well leverage the time to buy more than one pose for future needs and various purposes.
2. Good branding addresses several aspects of branding, so having more than one pose for future needs is essential and saves you time in the future.
You might need a good headshot now for your website. But in a few months, you might want a professional, but slightly more casual pose for social media platforms. That's known as "funneling." Working with a photographer on various poses in the same session is always prudent.
Remember, your headshot helps influence your branding. It's critical to get it right.
What's Your End Goal?
Before you do professional headshots or barnding, think about what your end goal is for the resulting pictures.
When working with a photographer to design your session, think about why you're doing a headshot or branding session, the future purposes of the pictures, and the image you want to create – either for clients seeing the picture or for prospective employers.
Headshots aren't just so that people can see what you look like; they're so they can see who you are!
Your professional pictures should represent you, your work ethic or style, and your branding. They should further the image you want others to have of you.
For example, it's not likely that a medical professional's headshot and an interior designer or an art professional would have the same style of picture. Typically, professionals in vastly different industries would have very different headshots. Your photos tell the viewer a lot about you and your profession.
Would you want to see a picture of your surgeon standing in front of a kitchen holding a blueprint, an image that's entirely irrelevant to his profession? You would probably find that strange – and offputting.
Another example, let's say you've been asked to submit a picture for the marketing materials for a professional conference where you will be the keynote speaker. Would you provide a photo of you in a bathing suit with your family at the beach picnic? Unless you're working in the swimsuit industry, you most likely wouldn't send that picture.
A skilled headshot photographer should ask you what your end goal is for your headshot photography and even discuss your goals for your personal branding. What image are you hoping to convey today and tomorrow? Where might you use this headshot in a few months?
Branding and Headshot Photography, Now and for the Future
We always suggest to clients that they think of their branding photography in both present and future terms:
• How do you want to use it today. and how might you use it in six months?
• Where is your career or business headed?
• How will your branding and headshot portraits help you get there?
Headshot photography is one of the most important investments you will make as a professional. It's a critical aspect of your branding. As a Sterling, VA area photographer, we have worked with professionals in a variety of industries. And as a small business owner, we understand the importance branding has on the future of a business. Let us work with you on your headshot photography to shape your brand!

Family Photographer, Headshot Photography
Ever After Portraits is comprised of Mindy Belcher and Joriana Belcher Anderson, a mother-daughter portrait photography team located in Sterling, VA in Northern Virginia. We specialize in timeless and emotive fine art family portraits.
Family means everything and capturing those precious moments to preserve forever will mean family heirlooms for you to share for years to come.
Best,
Mindy & Joriana – Contact Us!