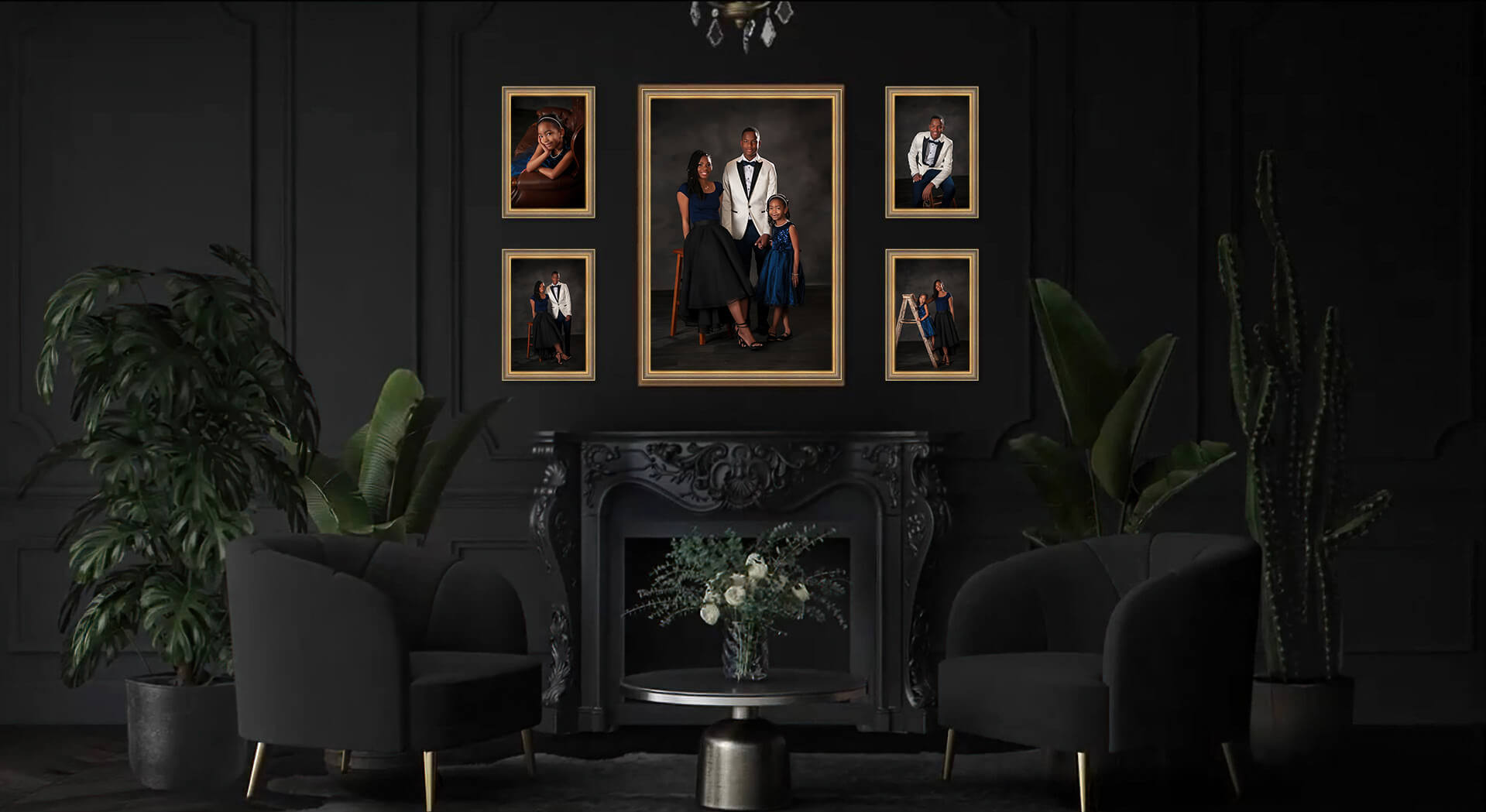 THE MOST  VALUABLE ART
YOU'LL EVER OWN
Meaningful Portraits of  What Matters Most
At Ever After, we begin with the end in mind.  The aim of every Portrait Session is to create stunning portraits to be displayed in your home, one with impressive simplicity and luxury craftsmanship.
Every piece of your fine art is custom-designed to reflect your family's style and the spaces in which you live.  From intimate pieces to more grand custom art pieces shared above a fireplace or behind a sofa, we work with clients whose needs vary yet who all are unwavering in their desire for something bespoke and beautiful.
With careful collaboration throughout the process, every choice along the way leads to a perfect end result: priceless fine art pieces that will be passed down and treasured through the generations of your family.
Custom entry level wall art starts at $1500
Your next step is to speak on the phone so that we may gather a little information about your family and your home decor, as well as answer any of your preliminary questions.
Interested In Learning More?
Scroll down for examples of our artwork, our process, and additional investment information.
PROFESSIONAL HAIR AND MAKEUP AVAILABLE: from $250 
Personalized Planning and Design Session

Wardrobe Styling like a stylist would, with guidance and custom clothing suggestions

Your unique Portrait Session will be designed to capture the relationships you share with the ones you love the most.

Your Ordering Appointment takes place 1-2 weeks after your session — we will guide you with our Artist eye, making recommendations for your fine art pieces, based on our collaboration together

Our state-of-the-art software allows us to virtually place your favorite portraits on different walls of your home so we can determine the best size and location to create impact for your finished art pieces

Professional, individualized retouching and artistry on all purchased pieces

Your finished portraits are prepared with painstaking attention to detail, created with exquisite craftsmanship, using only the finest materials.  They are as bespoke as they are beautiful – chosen to reflect your family's style

Archiving of your purchased portrait files

Professional installation is available for any art over 30" at your home or office

Happiness Guarantee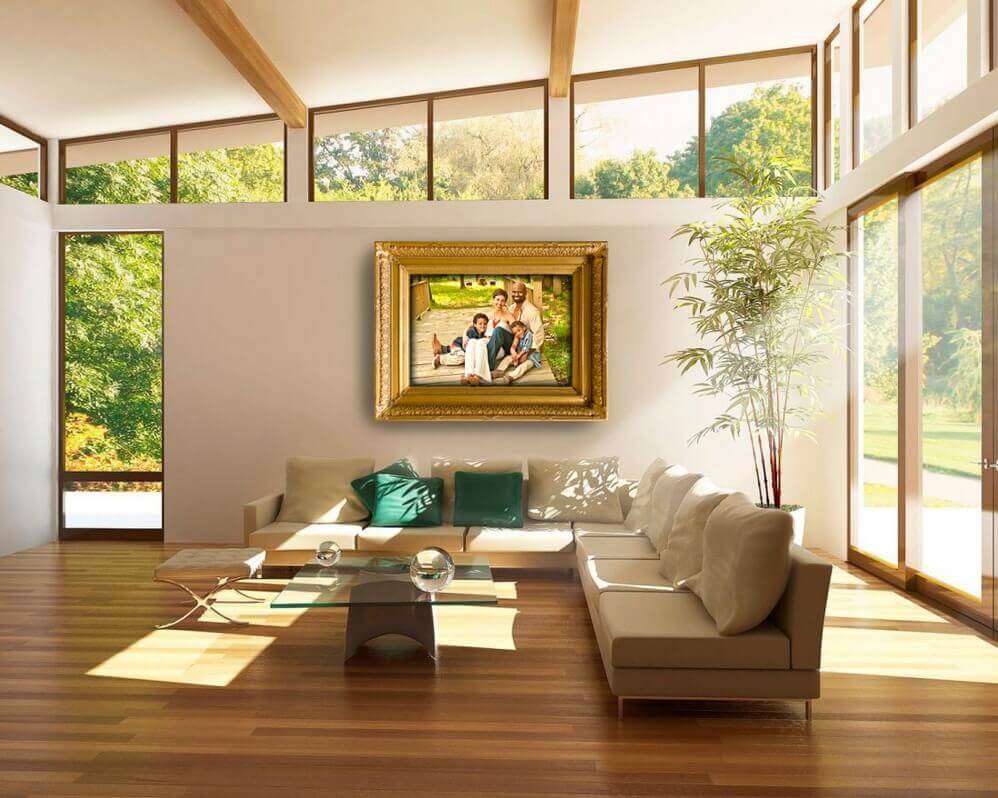 CUSTOM WALL ART
Our Legacy Line
Masterpiece – ​enhanced with hand-painted brushstrokes
for those clients who prefer more of  a commissioned oil painting.
Signature – ​printed to the highest archival museum quality standards
from $1500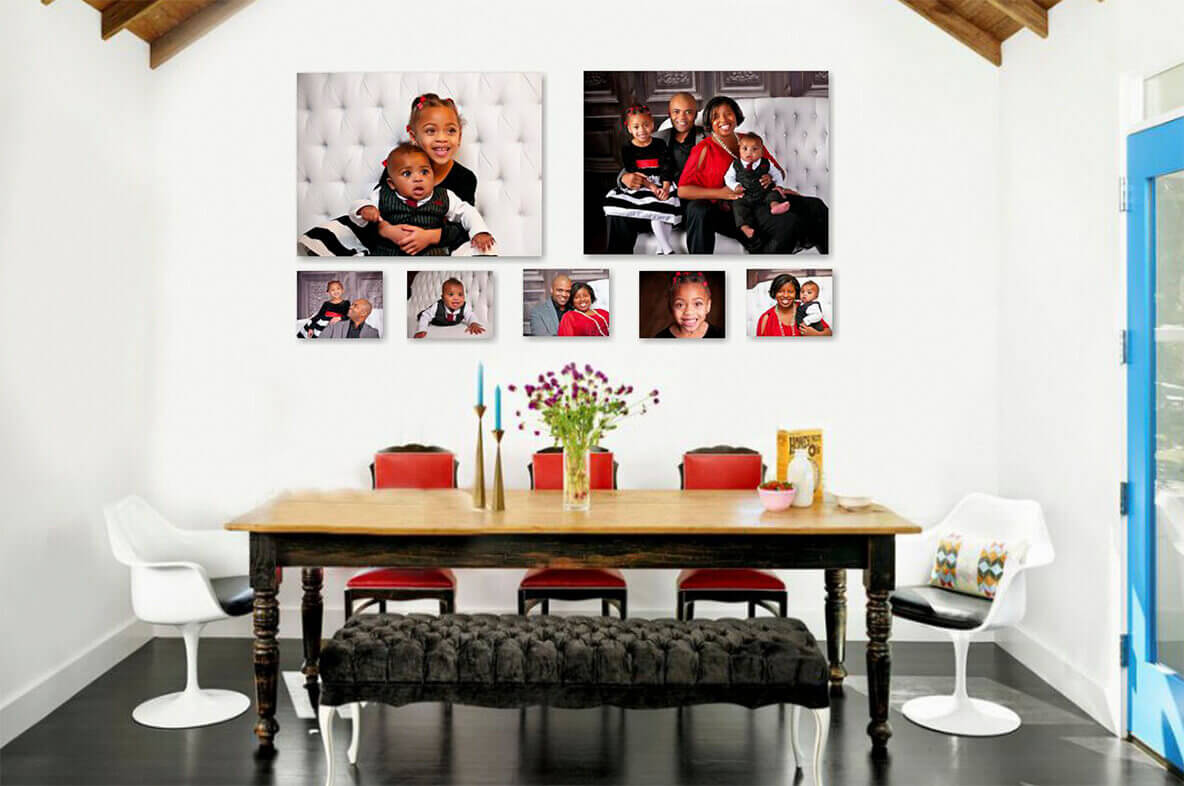 CUSTOM WALL ART
Our Designer Line
Frameless fine art with a modern twist, custom designed to reflect your lifestyle and the ones you love.
Bring a little bit of the art gallery home with Gallery Wrap Wall Art. The portrait is printed on fine art canvas, which then extends around the sides of the canvas and is precision-folded and attached to the back, not the sides, of a sturdy wood frame.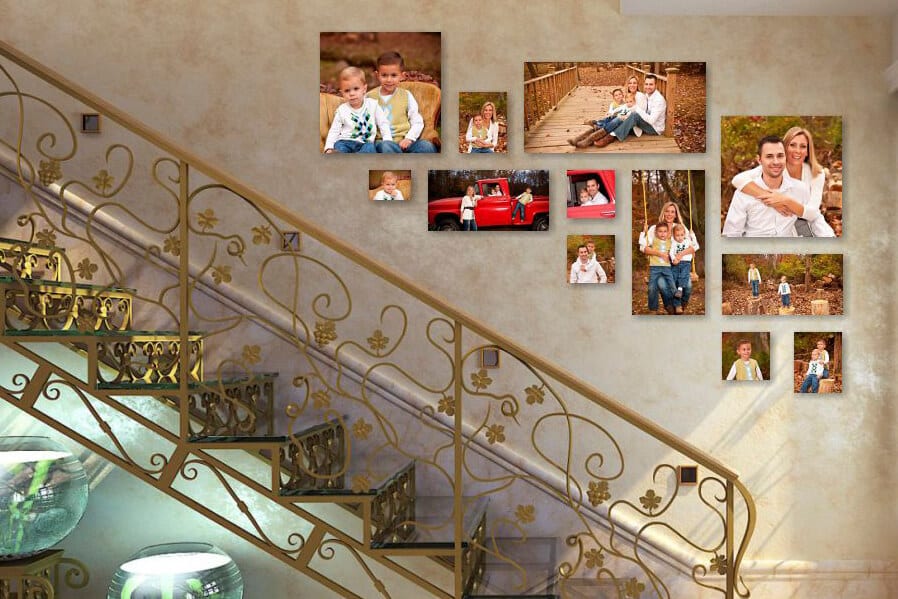 Our Ice Wall Art offers you one of the most dynamic presentations of your imagery. Ice is perfect for the discriminating client looking for a contemporary and unique way to display their images. Non-breakable and face mounted, once printed, the image becomes opaque, highlighting the vibrant colors and detail.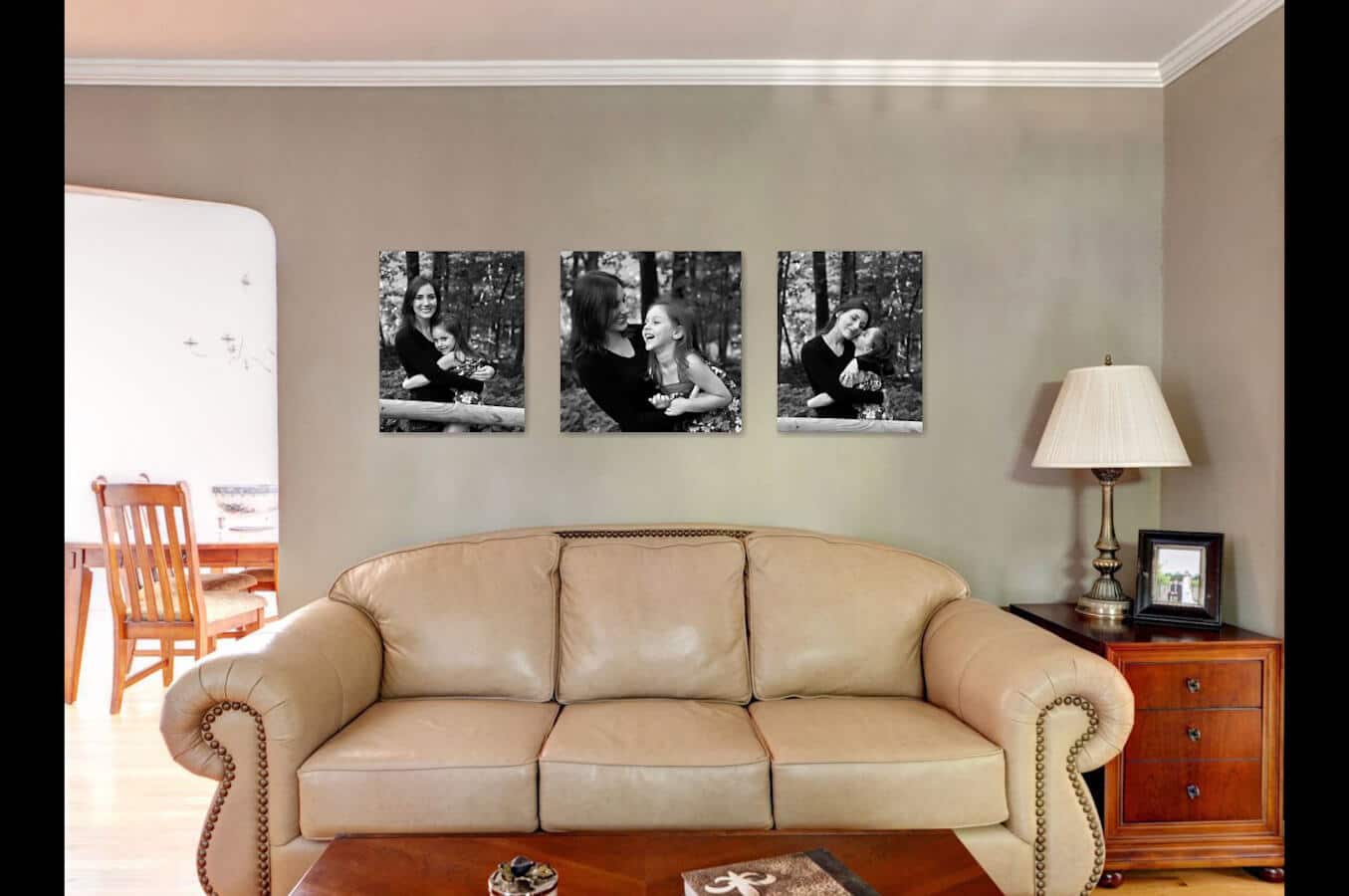 Our Steel Wall Art is clean and contemporary, perfect in a matte finish for that first spin in a frilly pastel dress, or choose a glossy vibrant finish to make a bolder statement. They provide a modern and edgy look for the contemporary family.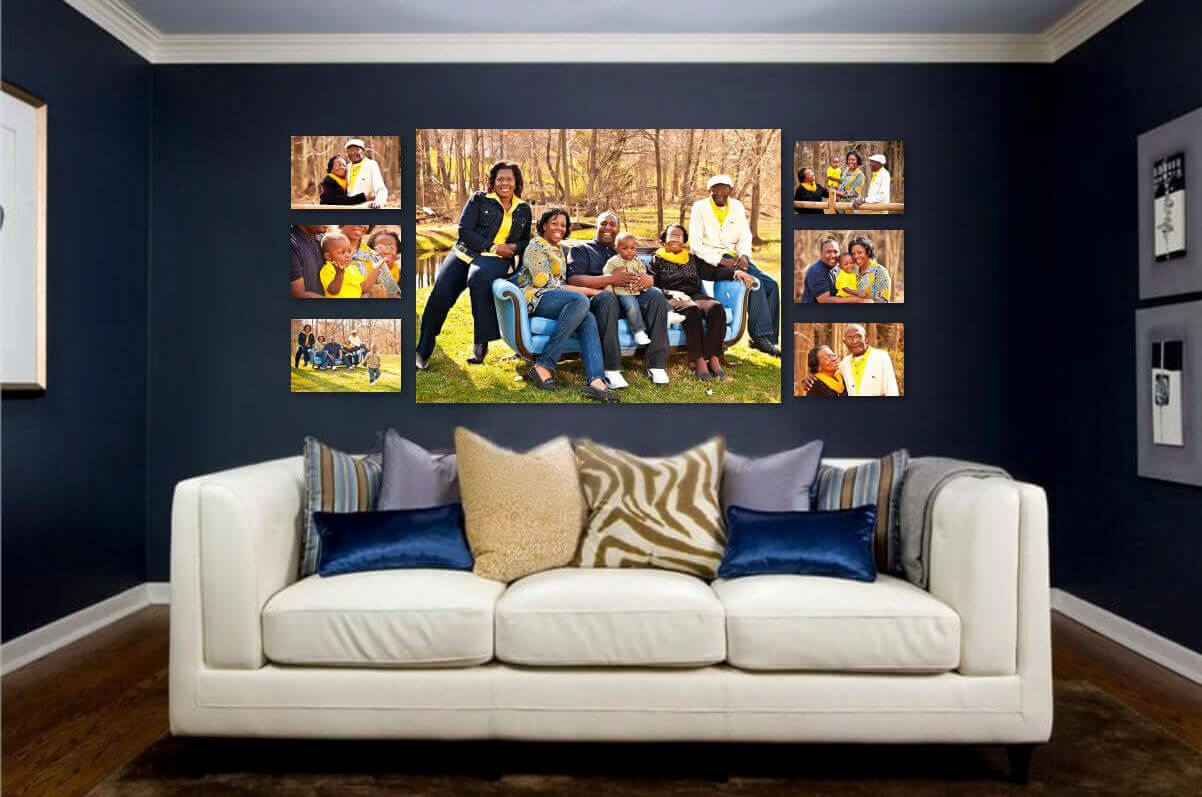 Our Wood Wall Art is as unique as you are — perfect for your home of distinction. Printed on certified sustainable maple wood, for a warm and natural look, making this an eco-friendly fine art product. Each one is unique, and no two prints will look exactly alike.
from $1500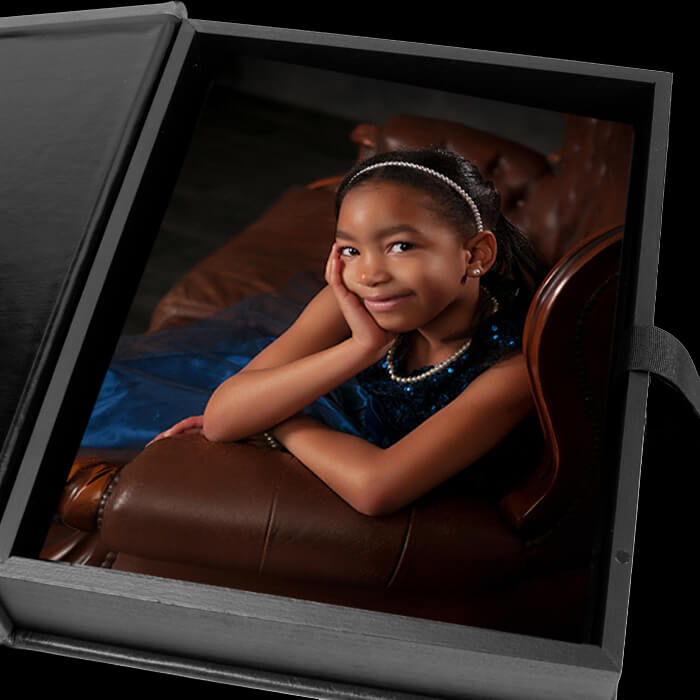 Legacy Artisan and Designer Portrait Boxes are custom-designed with curated portraits, allowing you to tell more of your family's beautiful story 
from $3500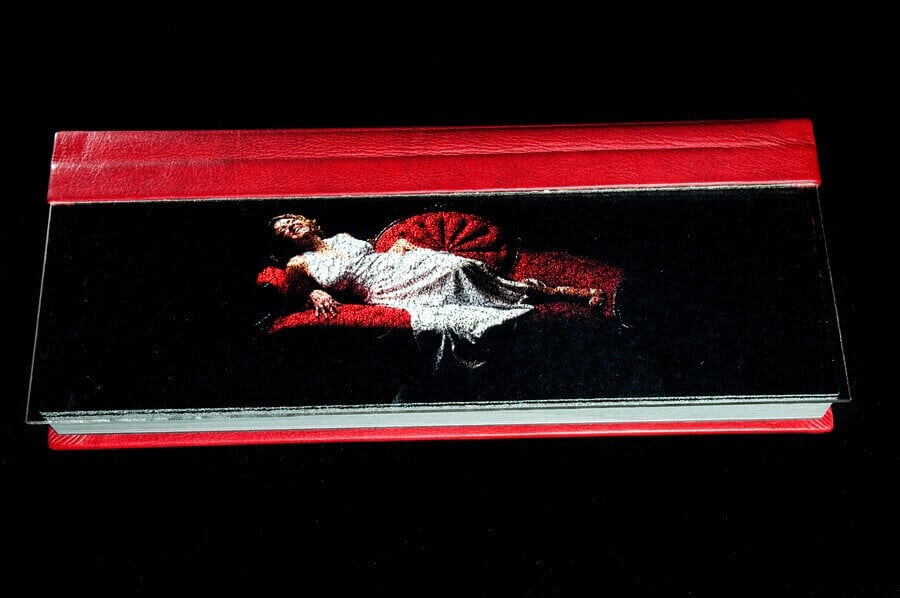 Hand Crafted by skilled craftsmen in the U.S. and available in a variety of sizes and covers
from $3500
AVAILABLE WITH WALL PORTRAIT, BOX OR ALBUM PURCHASE:
GIFT PRINTS (8×10 or smaller)…from $500
GREETING CARDS…from $230