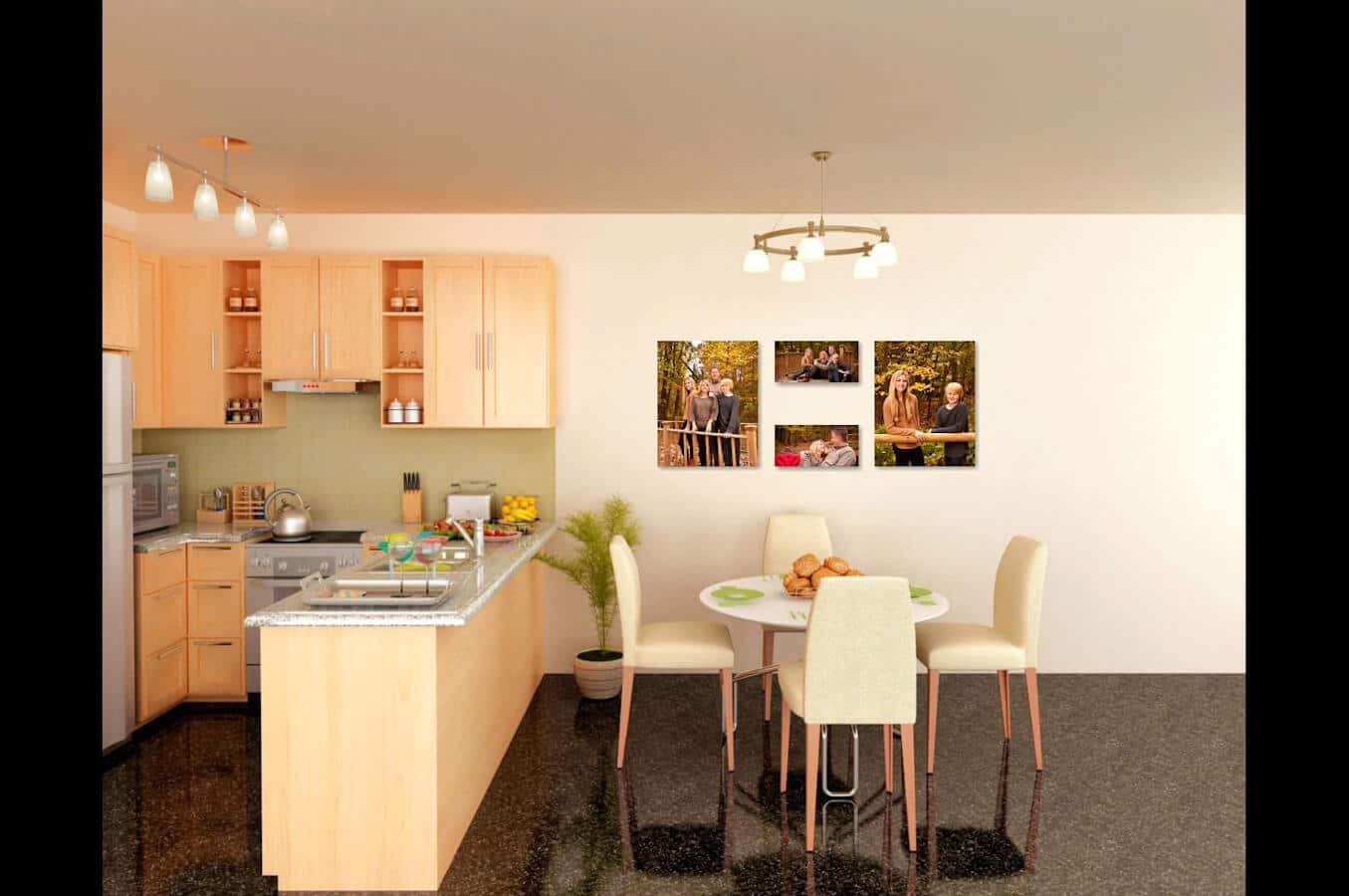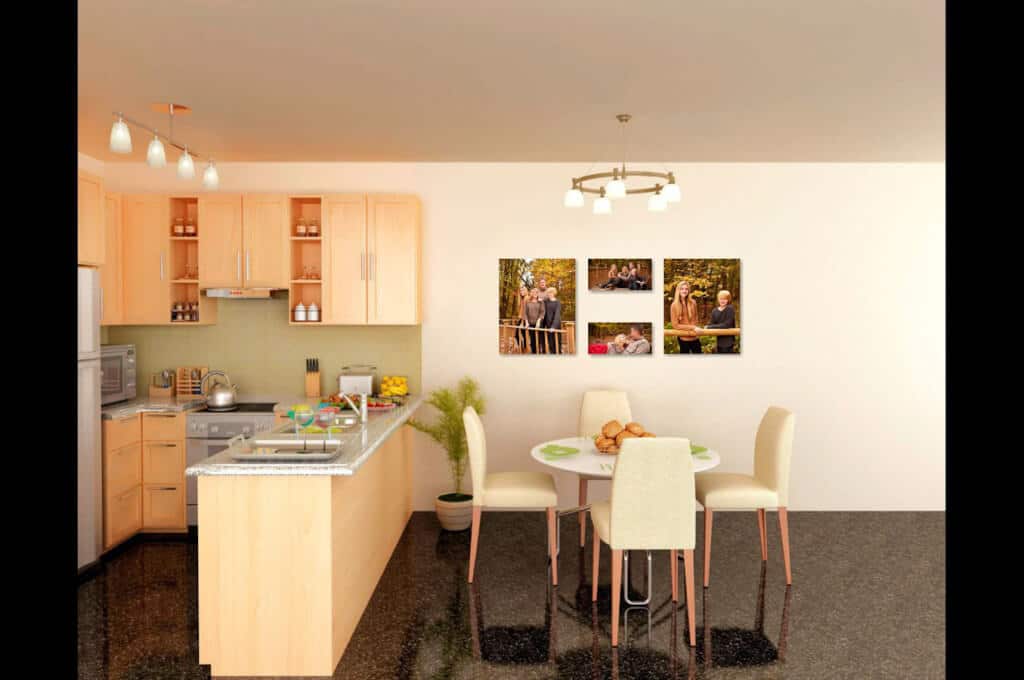 This light and open room is the perfect location for a kitchen wall collection.  The Huewe family photos brings the heart of the family to this room. Wall images reflect memories that can be shared and enjoyed for years. Filling your walls with people you love is a way to bond with them even when they do not live in your home. Join us at our Northern VA portrait studio near Reston!

We create artwork for your home and heirlooms for your family — candid, emotional and artistic images that you can display as Wall Art. As part of our custom service, we will help you get the display just right. A boutique studio, we create specialty products and display options to suit your personal style. Your images can be printed and framed in on a wide choice of unique fine art frame-less portrait finishes.

Wall Collections are different than a single large, framed image over the fireplace in one important way: They give the opportunity to tell a story, create a narrative, and reach beyond a single image. When any set of images are displayed together, the viewer immediately tries to draw connections between them, making the total greater than the sum of its parts.

Ever After Portraits is comprised of Mindy and Joriana Belcher, a mother-daughter photography team located in Northern Virginia. They specialize in candid, emotional and artistic images.

Family means everything and capturing those precious moments to preserve forever will mean family heirlooms for you to share for years to come.

Best,
Mindy & Joriana – Contact Us!