Working with Mindy and Joriana was such a pleasure! They made us feel completely comfortable during our family photo shoot and despite what I thought were two very rambunctious boys (our sons), they were able to capture priceless expressions and moments between the two of them in photos that we will cherish forever. We had a lot of fun during our family photo shoot and it really shows in the final product, our family portrait and photo book! Thank you so much for capturing these moments that we can look back on forever! ~ Amy and Jesse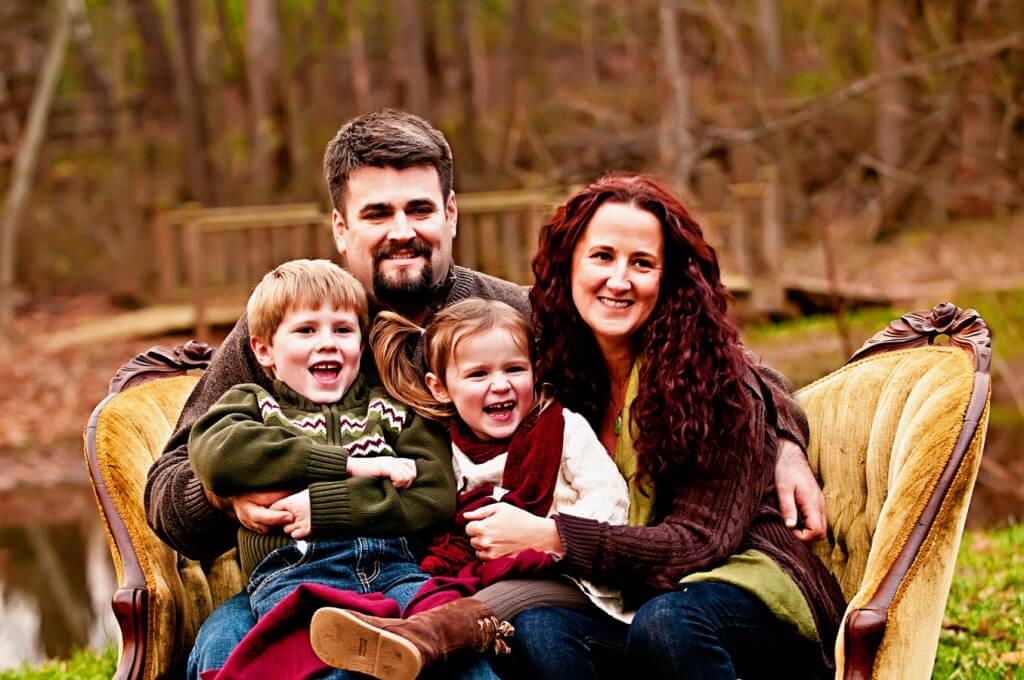 Be sure to check below the slideshow for details on this session!


Joriana and I love to work with clients who treasure their family and want to celebrate those relationships every day!


You love the photos that you see here – but you're worried that we couldn't possibly get photographs like this of you. Because you're not "photogenic enough" or feel like you need to make some drastic change in yourself first. We know you're worried about the way you'll look. Lots of people have this worry, including the people you see in our portfolio here who visited our indoor or outdoor portrait photography studio!

Joriana and I will put you at ease so you can be yourself in front of the camera. By the end of our time together, you will realize you genuinely had fun — and when you look back on that happy day, the memories will feel warm and make you smile. When you think back, you will remember that the world melted away and the only thing that mattered were the ones you love the most. At the end of a long hard day, you'll sit down on your couch, look up at your walls and smile. The Wall Art you see will bring back the sound of laughter and remind you how much you enjoy just being a family.

We find the really good moments to be too large to absorb and process while they're actually happening. Images let you surround myself with those beautiful times so that, little by little, you can savor every part of it. We want to document the most magnificent and genuine version of your children so that throughout your life, you can glance up to the Wall Collections on your walls throughout your home and have your spirits lifted.

Your experience with Ever After Portraits begins with an over-the-phone planning session. Our no-stress process makes sure you not only enjoy yourself every step of the way, but get the photos you've ALWAYS wanted.

First, we'll ask you to walk through your home and look for any space you'd like to decorate with artwork from our session together — so that we can creates designs for you, we will ask you to take snapshots of any considered spaces and text or email them to us.

Once we receive your snapshots, we will create custom Wall concepts – wall display ideas will be digitally infused on your actual walls so you can get a visual of exactly what it would look like hanging in your home.

Our Regular Portrait sessions focus on Heirloom Wall Art and includes a complimentary online design session, where you'll see what different prints and sizes of YOUR images look like on YOUR walls. (It's the easiest way to "try before you buy" and make sure you'll LOVE the outcome!

Once you narrow down the choices we provide to the concept you love the best, we'll be in the best position to discuss what everyone is going to wear. We will even send visual clothing suggestions to take the stress out of making sure that everyone looks effortlessly beautiful, in clothing that compliments them.

Would you like to commission us to create heirloom artwork of your family? Come see our museum quality products that stand the test of time — enjoyed during your lifetime, and then treasured by those that remain…as they sit in a room with those images…as they bring people into their home and show off the legacy of their family…as they look through albums with their children.

Please take a moment to click this link and look over more of our work!

Frequently Asked Questions
Here's some answers to Frequently Asked Questions regarding our Living Social Deal.

WHAT'S INCLUDED IN THE LIVING SOCIAL EVER AFTER PORTRAITS DEAL?
Custom Designed Wall Concepts – created specifically for your decor style and lifestyle
1 Hour Session at our Indoor or Outdoor Studio
Unlimited Image Capture by two photographers
$99 product credit
3×3 mini momento fold up book
Pre-Session Consult
Customization Wall Concepts
Clothing Recommendations
Premiere Ordering Session
Platinum Slideshow Design
Installation Suggestions
Post Processing and Retouching of ordered images
Framing Suggestions

WHO ARE YOU?
Ever After Portraits is  Mindy & Joriana, a mother-daughter photography team.  We are a boutique studio for clients who value the art of photography and want to experience custom photography that will tell their unique story AND want to preserve those memories with unique products such as Steel, Ice and Bamboo Life Wall Art…curious about what those are?  These products really have to been seen to be believed, they are just so different…

We specialize in creating artwork for your home and heirlooms for your family. As part of your Living Social deal, we will create custom designed Wall Concepts – created specifically for your decor style and lifestyle. Our Life Wall Art Collections are offered in unique finishes such as the ones below (groupings of images in that fill a wall space) and Portrait Albums. (Be sure to check out our Products page for more info.)

WHAT'S DIFFERENT ABOUT HOW YOU SHOOT PORTRAITS?
Definitely not the Picture People, our focus is on creating candid, artistic, emotional images that showcase the love you share as a family.  There are two photographers shooting during each session so you will have images that are close up and far away.  We strive to make you comfortable so that your true personalities can shine through and the love you share as a family can be captured in a candid artistic way. Then we guide you through the process so that you can enjoy the images we create every day on your walls as art — we create artwork for your home and heirlooms for your family. We are a boutique studio that creates specialty products and display options to suit your personal style.

HOW DO I BOOK MY SESSION?
Purchase the Living Social Deal
Fill out our contact form here, making sure to include your e-mail, phone number and your Living Social Voucher Number.
Sales tax and paperwork will be sent to you and once it is completed, we will chat with you so together we can pick the date of your session.
Our office hours are 9:00 to 5:00 through the week  — we are not available on Tuesdays.   We are typically out shooting on Saturdays and Sunday afternoons. We usually respond to your call or email within 24 hours but please do give us 48 hours to respond during the first week of the Living Social Feature.

WHERE DOES THE PHOTOSESSION HAPPEN?
All sessions, whether at our Indoor or Outdoor studio will be shot at our Studio at  46506 Oak Lane, Sterling, Virginia, 20165.  We have a 2.5 acre Outdoor (the majority of the images on our website are from there) and also a fully equipped Indoor Studio.
WHAT ARE YOUR RATES FOR PRODUCTS?
"One of the things I loved about working with Mindy & Joriana, was the custom nature of the products and how personal the service was. It was specialized and custom to fit my needs and desires. I didn't want to just get one large single image; I loved so many of the images that I wanted a grouping to tell a story. They worked with me to find images that complemented each other. I love enjoying the art on my walls every day. I look forward to being photographed again to document the next stage of my son's life, hopefully with my parents."

~Deveney Shea Wall~

Wall Art Groupings are the product of choice among most of our clients. We create custom wall concepts based on the size of your wall and the number of people in your family. Wall Art Collections range from several hundred to many thousands, depending on the size and finish — the average client typically invests thousands not hundreds in their custom photography. Rewards are offered and start at $1,250 and go up to as much as 20% off. Gift prints are 8×12 and below and start at $150 if purchased without wall art — with a wall art purchase, they are $75.    See more about the products we offer here.
WHEN CAN THE PHOTOSESSION HAPPEN?
Living Social sessions are subject to availability  (we are not in the office on Tuesdays)  Your session can be photographed during the week. Typically, we do not shoot on Saturdays, but some Sunday afternoons are available.  As far as we are concerned, if you purchased a Living Social deal, it will not expire — we WANT to photograph you!  So if having your images taken outside is important to you, then we are happy to schedule your session for the Spring,  Summer or Fall.
CAN I CHANGE THE LOCATION OF THE SESSION?
The location of the session cannot be changed.  Images will be taken in our Indoor or Outdoor Studio (your choice) at 46506 Oak Lane, Sterling, Virginia, 20165.
CAN I BRING MY PET?
No, for this deal,  photographing pets is not included.
CAN I BRING SPECTATORS?
No, we will not photograph with spectators present.
WHAT IF I WANT TO CHANGE OUTFITS?
Change of clothing is not permitted with this deal.
IS HAIR AND MAKE-UP INCLUDED?
Hair & make-up  is not included in this deal.

 IS A CD OF THE IMAGES INCLUDED?
No,  digital images are not included, but are a product that can be purchased.
Your hair & make-up must be ready for the camera at the start of your appointment time.  However, we work with and recommend the extremely talented hair and make-up artists at Bridal Artistry.  Using professional make-up artists that are experienced in make-up that is friendly for the camera is important.
DO I BRING MY OWN OUTFIT?
Yes!   Once you have completed your paperwork, you will receive an email with more specific outfit ideas.
HOW DO I ORDER  MY IMAGES?
Your images will be ready to order at an adults only in person ordering session at our studio within two weeks after your photoshoot. We will make this appointment with at the same time we schedule your portrait session.
We are located at 46506 Oak Lane, Sterling, Virginia, 20165. We will have a slideshow prepared for your viewing pleasure in our screening room.  You'll be amazed by how awesome your portraits look when you see them on our large screen.
WHAT CAN I PURCHASE?
You have the option to purchase additional products during your Ordering Appointment.  You are not required to purchase anything additional.  An 8×12 print is only $150 without purchase of wall art.   You can view more about our products here.

WHAT IF THE WEATHER IS BAD?
If the weather is bad, we will make a determination that the weather does not allow us to photograph and we will reschedule the session.

IS A CD OF THE IMAGES INCLUDED?
No, digital images are not included, but are a product that can be purchased.
SINCE YOU'LL BE DOING SO MANY SESSIONS FROM THIS DEAL, WILL THE QUALITY OF MY PHOTOS BE THE SAME AS YOUR "REGULAR" CLIENTS?
Absolutely YES!.  We are set up to take great care of all of our clients.  Our clients currently travel from all over the D.C. area to have the Ever After experience and we are looking forward to giving you that same quality of service and products.
WHAT IS YOUR CANCELLATION POLICY?
Because we have specifically reserved your appointment time for you, we require 72 hours notice to cancel or reschedule your photosession.  We totally understand sometimes life just happens…someone gets sick, or an unexpected business trip.  Sessions that are cancelled with less than 72 hours of your appointment are subject to forfeit.
HOW LONG WILL IT TAKE BEFORE I RECEIVE MY PRODUCTS?
All images are retouched, and once your approval is received and final payment, we ask that you allow 6 weeks for product delivery.
HOW HAVE OTHERS FELT ABOUT HAVING SESSIONS WITH YOU?
"They capture your true emotion and tell a story that is genuine and beautiful… Mindy and Joriana are a great team! The pictures they took were amazing and the only problem was trying to select which ones we liked best out of ALL the pictures they took." —Sara
"Pure perfection. Best vendor I have ever worked with. They are so amazing. They will produce beautiful art if you let them." — Amanda
"Truly talented photographers. They listened to everything that we wanted and delivered exactly what we asked for." —Jen
"Mindy and Joriana are fun and easy to work with, and they captured a lot of great images for us. We were very pleased not only with the photos they took for us, but also with the cooperative, friendly and professional way in which they operated. "–Ann
I STILL HAVE MORE QUESTIONS…
Please call us at  571-434-0009 or email us at [email protected]  We have cleared our calendar to answer your questions and book your session as soon as you're ready.  We believe in amazing customer service so be prepared to receive!
Curious as to why custom photography is more expensive than Walmart or Sears?

Be sure to read:

Why_Choose_Custom_Photography.pdf

Thank you so much and we are looking forward to photographing you soon!

~ Mindy & Joriana ~