Are you looking for someone to create a special Family photo near Reston VA, a family photography photographer?
There are certain children's activities that are timeless like tossing the ball, kick the can, hide and seek and creating bubbles.
The Peacock kids had an awesome time blowing soap bubbles in our 2.5 acre outdoor studio in Sterling, VA. With a gentle breeze and leaves falling to the ground, Isis and Scarlet sat on the bridge near the pond creating huge balloons of soap as Little Sam watched with glee!
Ever After Portraits would love to create candid and emotional images for you to share with your extended family. Call and schedule your family portrait session today!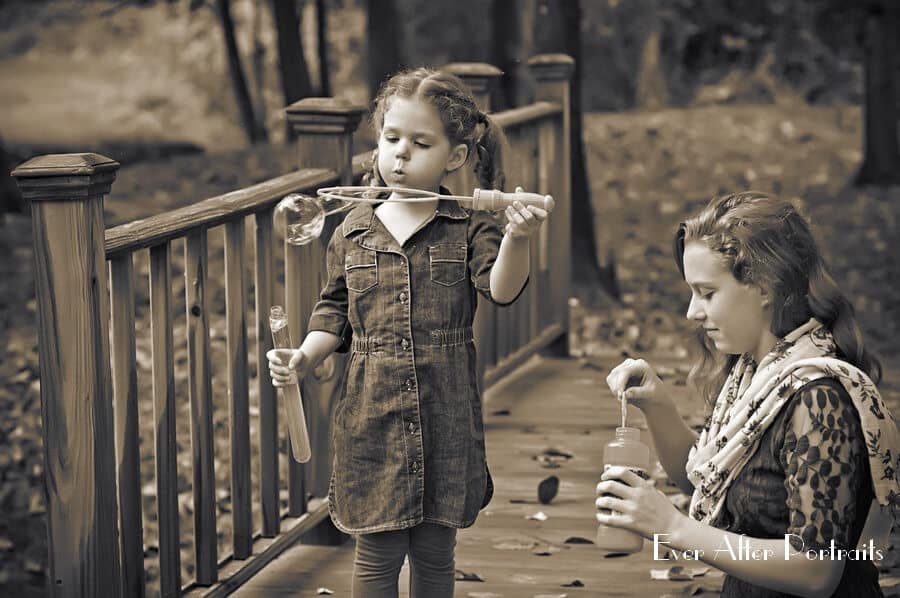 Soap bubbles come in all sizes as Scarlett creates big ones and Isis is making the tiny ones to float high in the blue sky!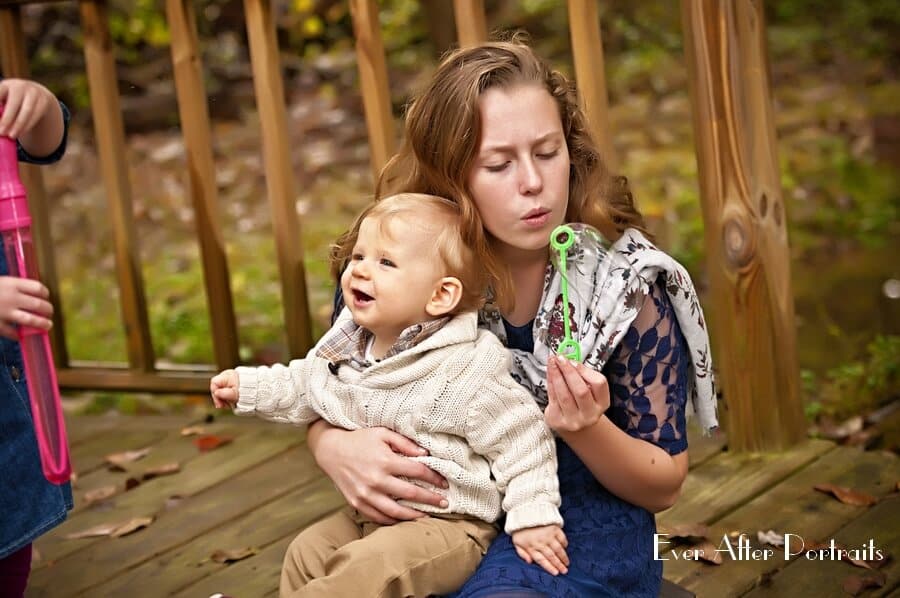 Big Sister, Isis blows bubbles while Sam watches Scarlett fill up her bubble maker.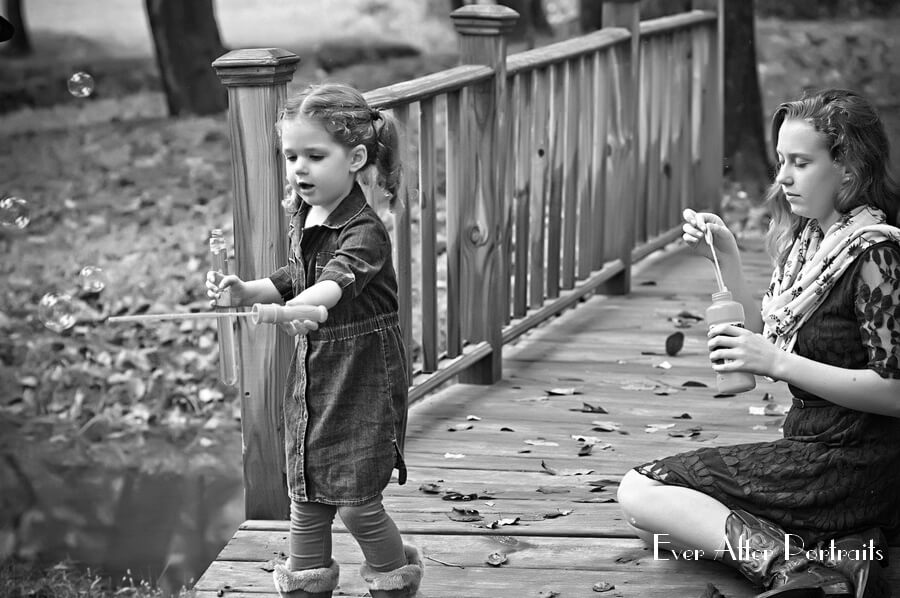 Cute little girl making soap balloons in autumn.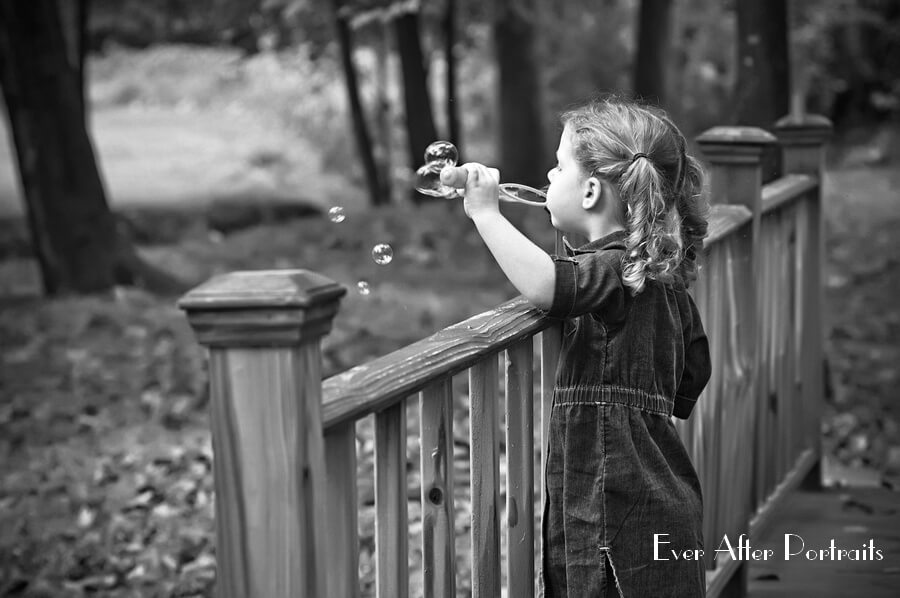 As bubbles go everywhere, Scarlett watches as they disappear.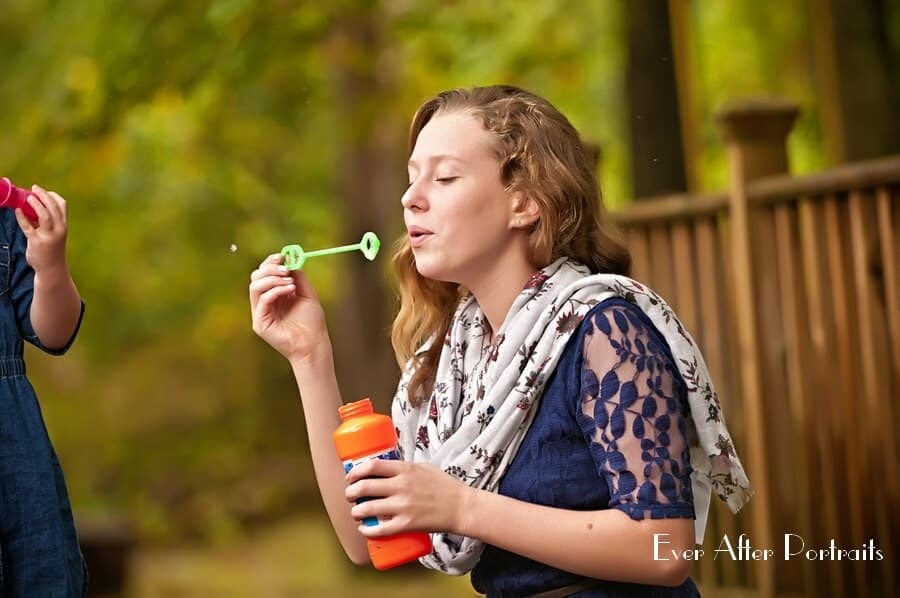 In the autumn garden, Isis creates special memories for her younger siblings.


Ever After Portraits is comprised of Mindy and Joriana Belcher, a mother-daughter photography team located in Northern Virginia. They specialize in candid, emotional and artistic images.
Family means everything and capturing those precious moments to preserve forever will mean family heirlooms for you to share for years to come.
Best,
Mindy & Joriana – Contact Us!