When's the best time to have Maternity Portraits? | Northern VA Maternity Photographer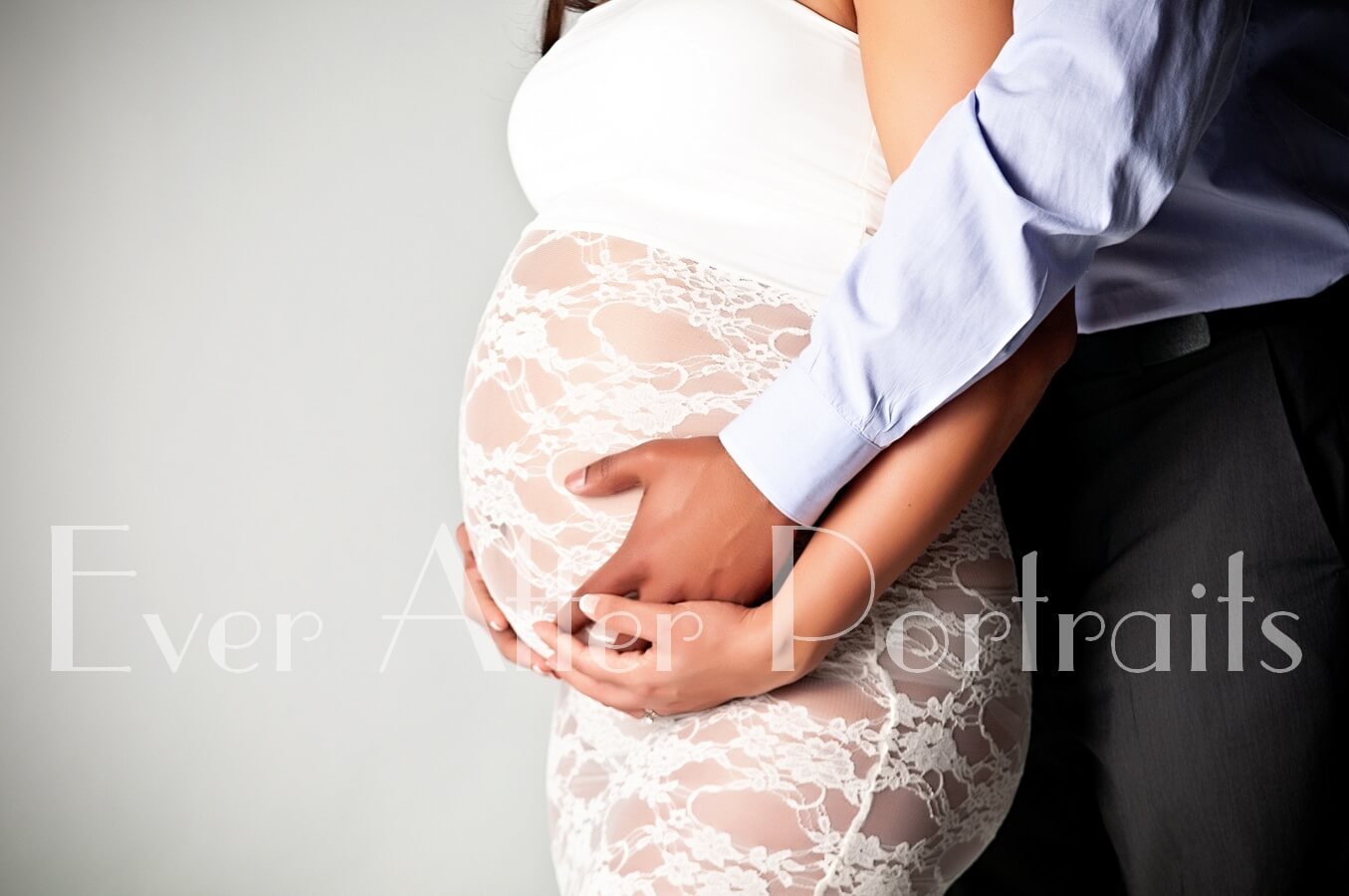 The final weeks or months of pregnancy can mean different things to different women. But to us as Sterling, VA specialists in maternity photography, those last few months of pregnancy are when you are at your most beautiful!
Your curves are symbolic of the life you are carrying. It's an ideal time to capture that beauty through maternity portraits. These are portraits you will cherish for what they represent and what they capture of those last months of your pregnancy.

So when is the best time to have Maternity Photography done?
As a portrait photographer, we typically recommend doing your maternity portraits sometime between your 32nd to 36th week of pregnancy. However, we can work with you if you prefer another time to create the very best portraits possible.
How far in advance should you schedule with a photographer?
To schedule maternity portraits, we suggest calling us at least 30 days in advance. That way it's on your calendar and you won't have to rush around at the last minute looking for a photographer to capture those beautifully pregnant curves!
What can you expect before and during your Maternity Portrait Session with Ever After?
Before your Maternity Portrait Session, we'll have a conversation with you to make your session personal and custom to you, including how you feel about this wonderful time in your life.
We also typically do a Design Session to discuss the details and styling of your session. During the design session, we'll discuss your clothing, the look that you want for your session, colors you want to incorporate, and any other details. We want you to always be comfortable with your session, so we like to get to know you!
There are several styles of maternity portraits we can take including Timeless (a soft and dreamy look), Belly Boudoir (show off that belly with some sexy lace!), Natural (bare that lovely belly), and Modern (whatever style you like).
We strive for a relaxed atmosphere during your Maternity Session. You'll have a wonderful time and the portrait session itself will be a great memory – not to mention the beautiful portraits you'll have from it!

Daddy-to-Be is welcome too!
We welcome you to include Daddy-to-Be in your Maternity Session! Some of the best portraits are one in which the joy and pride is apparent on Daddy's face when he's looking at your belly!
Indoor or Outdoor Portraits? It's your choice!
We do these portraits in both our indoor studio and in our beautiful, private, outdoor portrait park. It's your choice! Both offer complete privacy. We are happy to discuss with you any ideas you have for your maternity photography. Tell us what you want!
You can see more examples of maternity portraits we've done in our Maternity Gallery.
If you have scheduled a Newborn Session with us, ask us about adding a Maternity Session as well!

As skilled professionals, we know how to work with you on poses and to arrange lighting artistically. We know you will be thrilled that you chose to document this amazing time in your life. One day, your child will see themselves in your tummy through your maternity portraits. We've no doubt that your child will notice just how beautiful you were when she was carrying them!
To schedule your maternity photography with one of the best in the Northern Virginia area, contact us today!
Family Photographer, Maternity Photography
Ever After Portraits is comprised of Mindy Belcher and Joriana Belcher Anderson, a mother-daughter portrait photography team located in Sterling, VA in Northern Virginia. We specialize in timeless and emotive fine art family portraits.
Family means everything and capturing those precious moments to preserve forever will mean family heirlooms for you to share for years to come.
Best,
Mindy & Joriana – Contact Us!