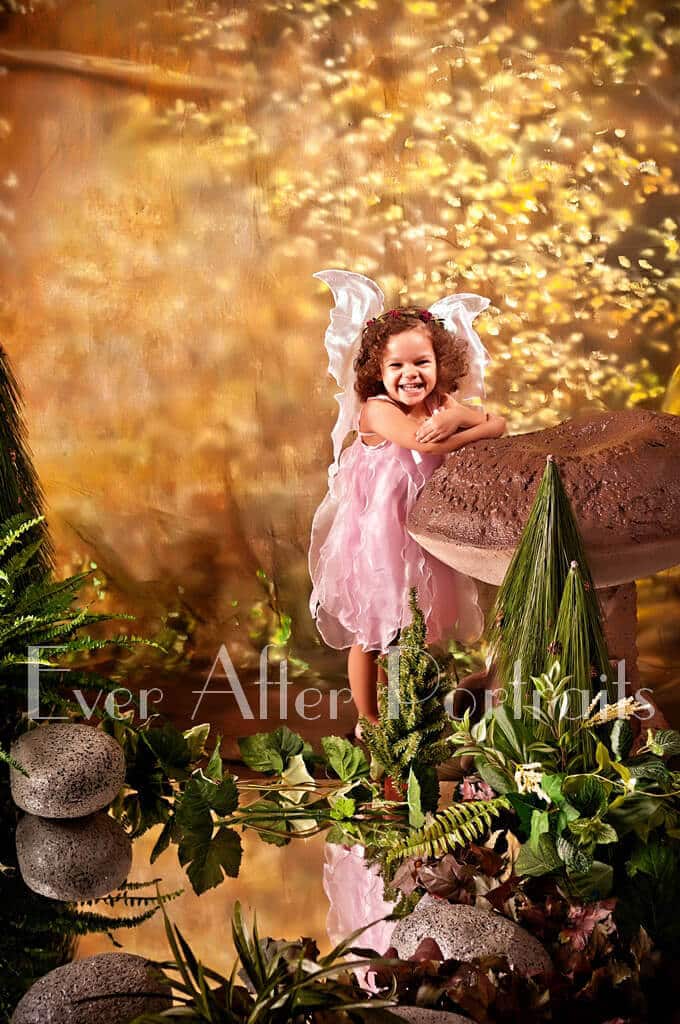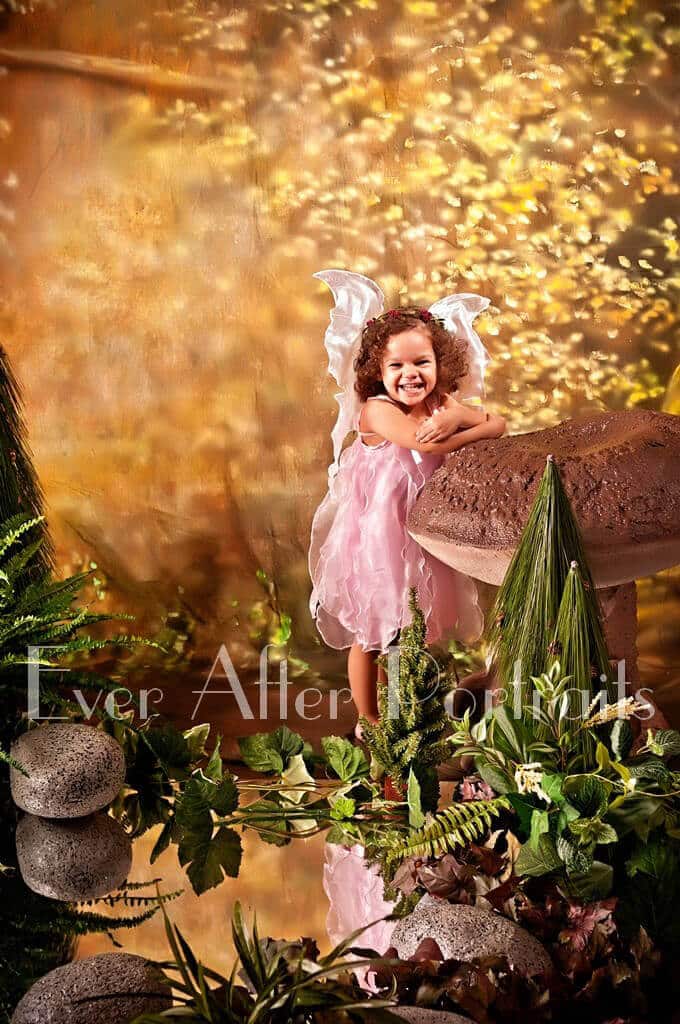 Located near Great Falls, VA, our studio is convenient to all of the Northern Virginia area. We love to capture your precious children through portrait photography, and our Fairytale Session is one of our most popular Limited Edition Children's Sessions.
It's All About Imagination!
When Mikala saw the wings for her Fairytale Session, she clapped and said, "Butterfly!" That's the fun of our Limited Edition Fairytale Children's Portraits!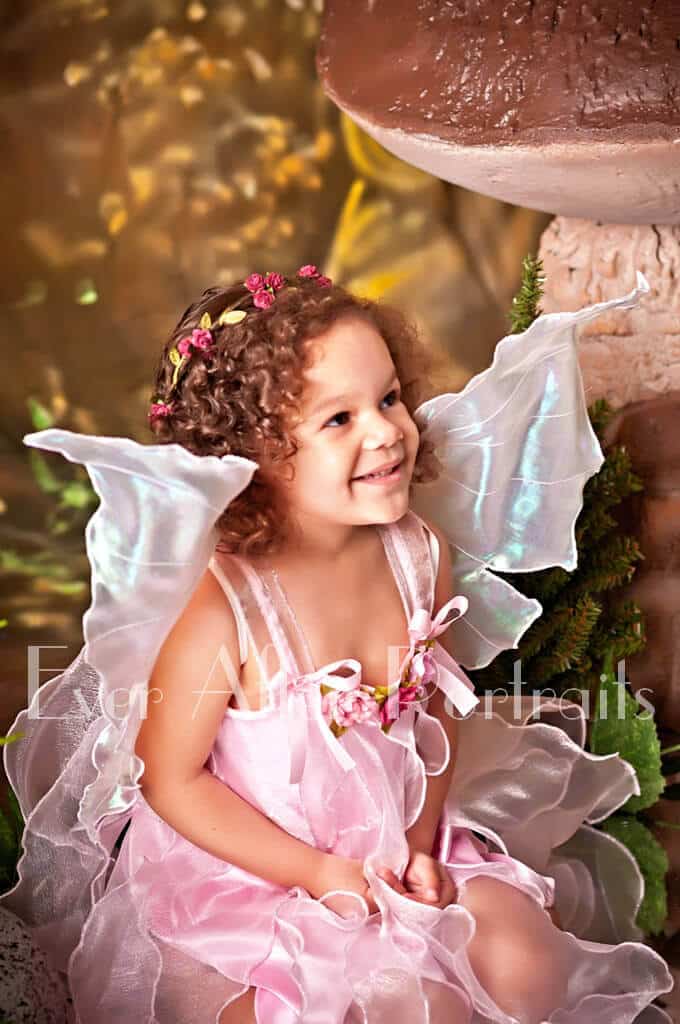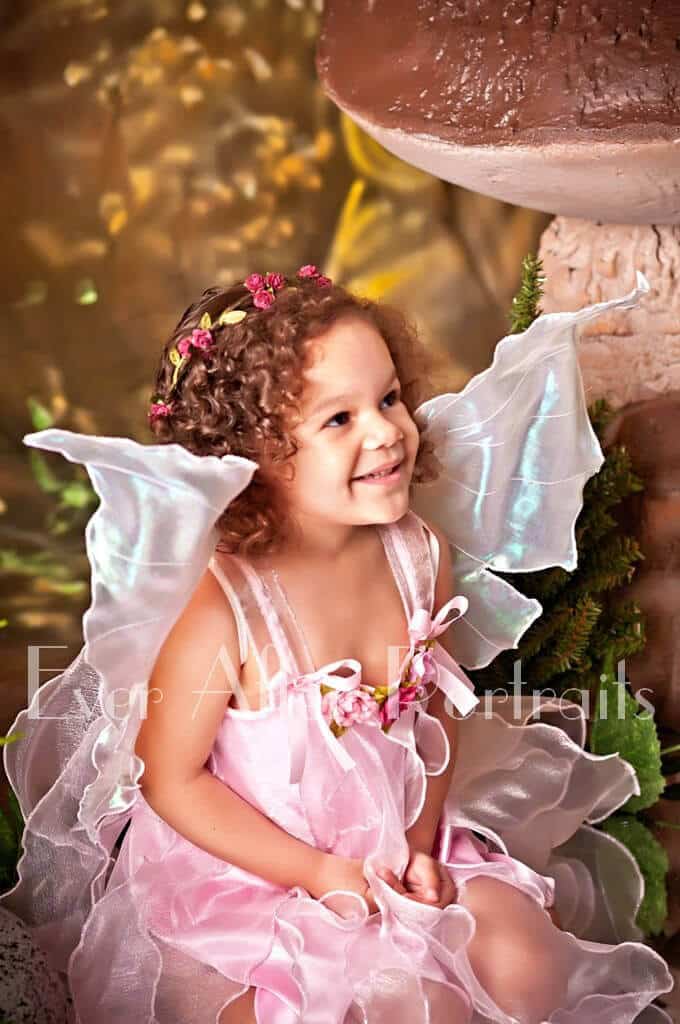 Mikala is an adorable little girl, full of joy and laughter. Mom, LaTasha, chose the costume for Mikala from our costume options, and we thought it was the perfect choice. Dad, Eric, had the biggest grin when he saw his little girl giggling and playing with her wings. He even took her for a flight in them, swooping around with her while she laughed.

Her eyes got so big when she saw the Fairytale Forest setting we had for her session. She couldn't wait to climb up on the toadstool (with a little help) and give us a big smile for her portraits.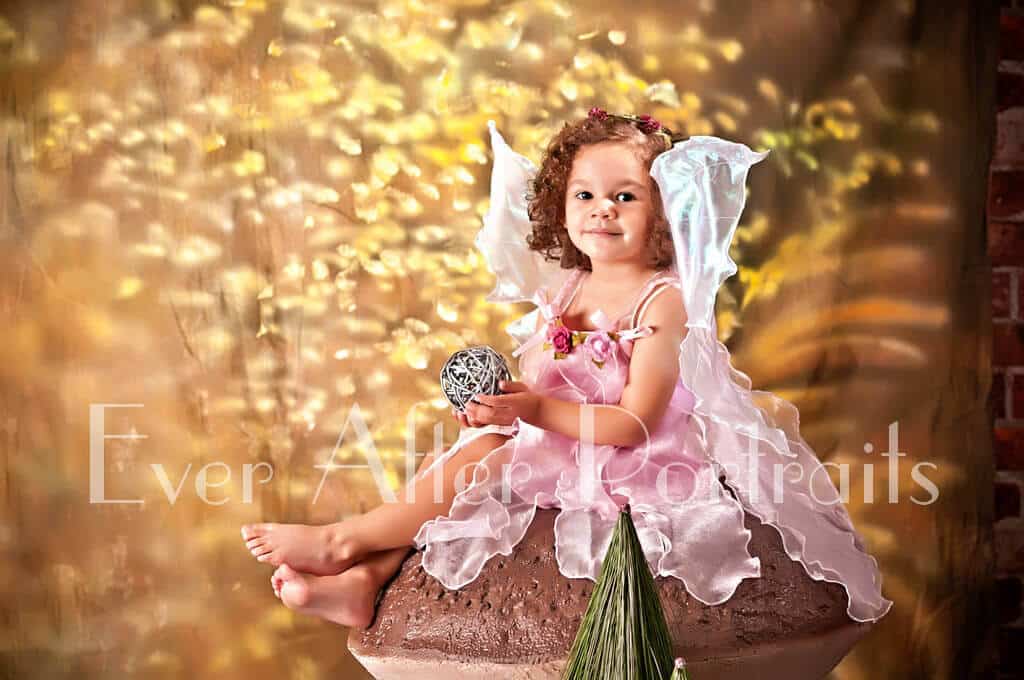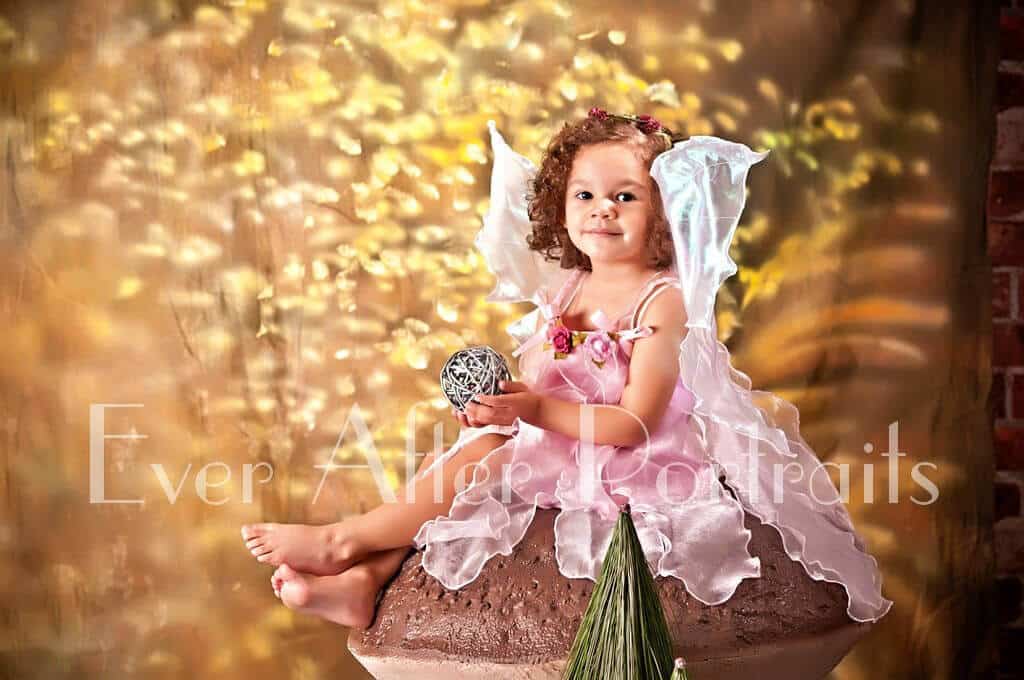 Mikala was such a joy to photograph! She had great fun with some of the little props we use for this session, a dragonfly, a frog, and a reflecting "pool." Her parents loved the images from her session and chose to get a mounted portrait for their home wall.
We really look forward to photographing this little darling again in the future!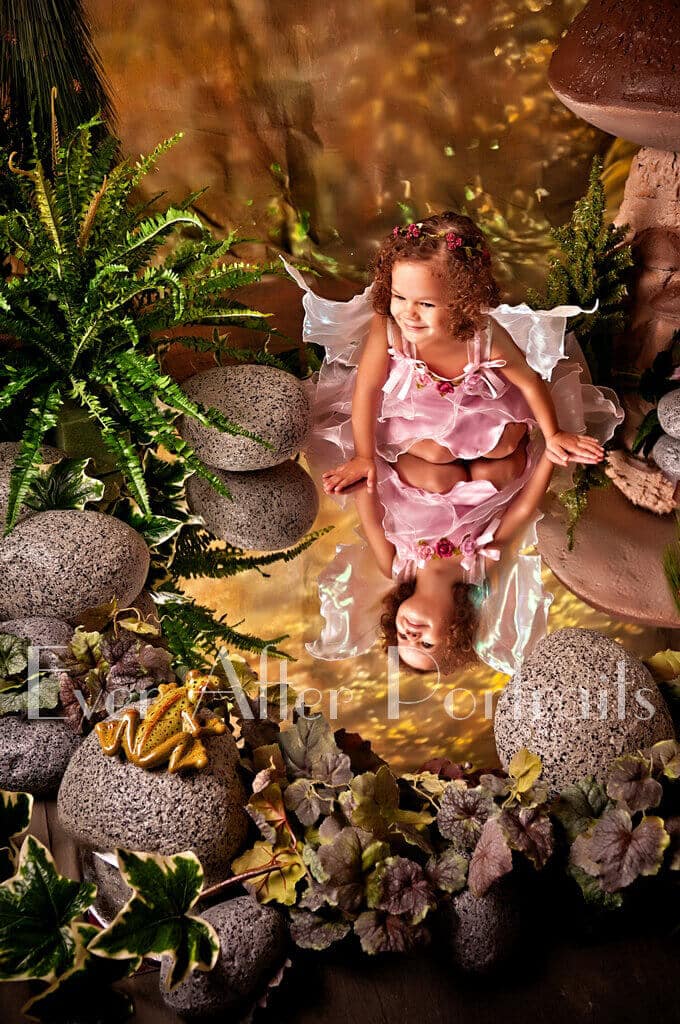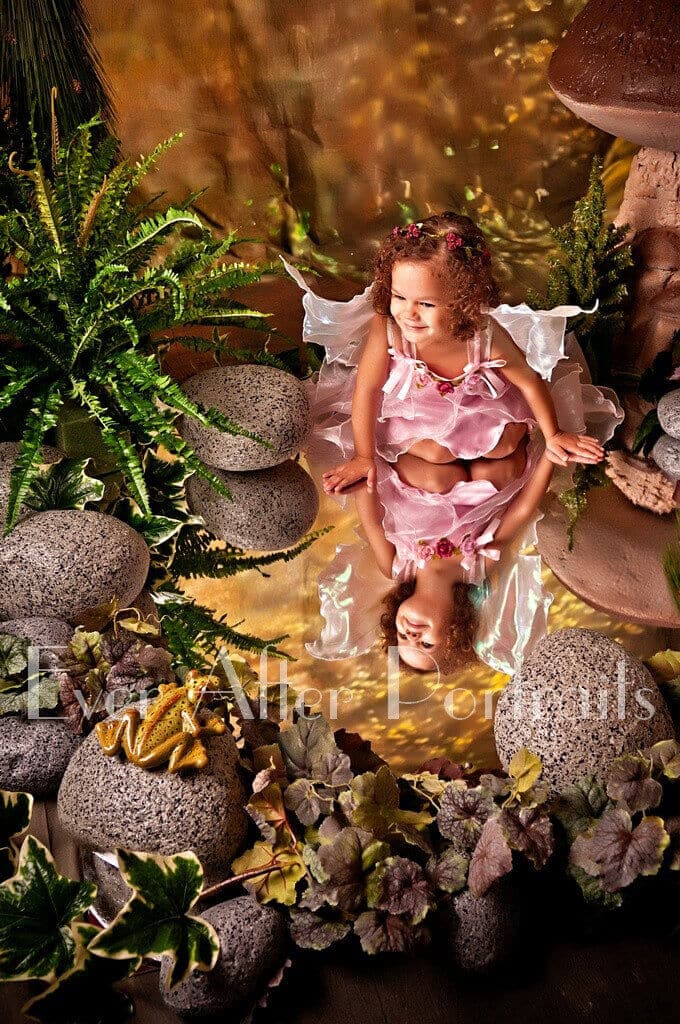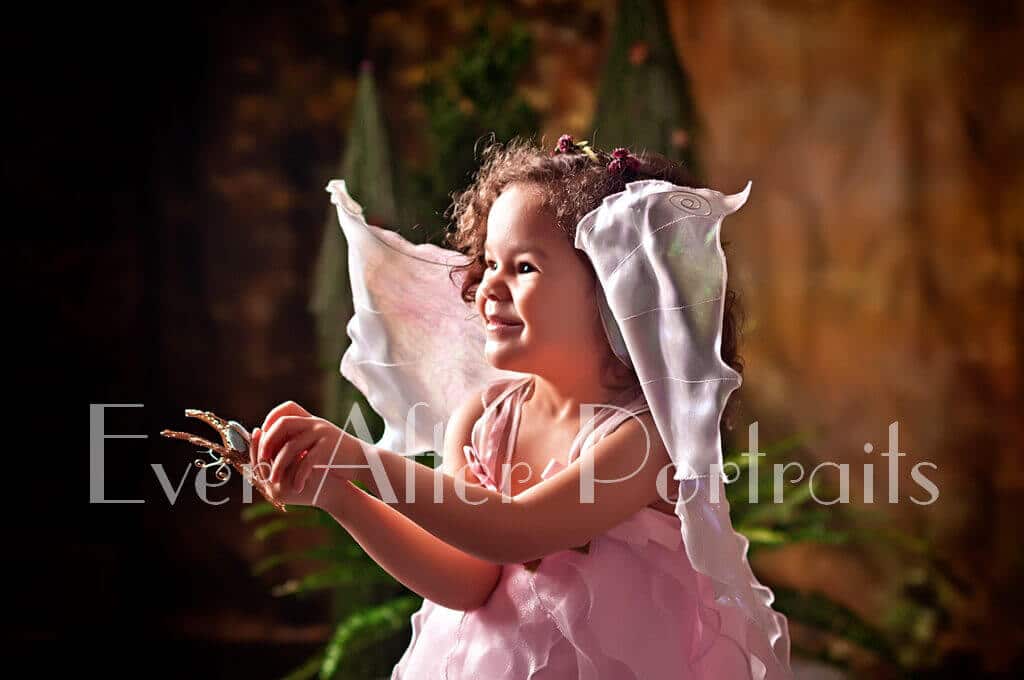 Limited Edition Fairytale Children's Portraits
Our Limited Edition Fairytale Session encourages your little girl to use her imagination and just have fun. It makes for some truly unique portraits for Mom and Dad to display, while their little princess just enjoys dressing up. Our next Limited Edition Fairytale Children's Portraits Session is on March 28, 2016. This is a very popular session, so make your little girl's dreams come true and book her session right away!
Limited Edition sessions provide a fun and relaxed atmosphere, and are perfect for the little princess who enjoys dressing up. Check out our Limited Edition calendar here. You're sure to find a special session just for your little princess!
Family Photographer, Portrait Photography
Ever After Portraits is comprised of Mindy and Joriana Belcher, a mother-daughter family photography team located near Great Falls, VA in Northern Virginia. They specialize in timeless and emotive fine art images.
Family means everything and capturing those precious moments to preserve forever will mean family heirlooms for you to share for years to come.
Best,
Mindy & Joriana – Contact Us!