Are you looking for a Professional photographer near Dunn Loring VA to photograph professional photographer family photos?
When several generations of a family come together to celebrate a special occasion such as a family reunion, birthday or a new baby in the family, it is an awesome time to have a mulitgenerational family portrait. Ever After Portraits will create a visual documentary that can be passed on from generation to generation. This is a gift that can be cherished forever.

It is so much fun to get to know the all the personalities of the people who make up a family tree. This family had three generations which included parents, three children with their spouses and the first grandchild. The session was in our outdoor studio was so heartwarming to photograph. It was a treat to watch the family interact with Little Lyla the newest addition to the family. Karen enjoyed bonding with her niece and have images taken with her hubby, Oliver. It was an honor for us to photograph this beautiful family!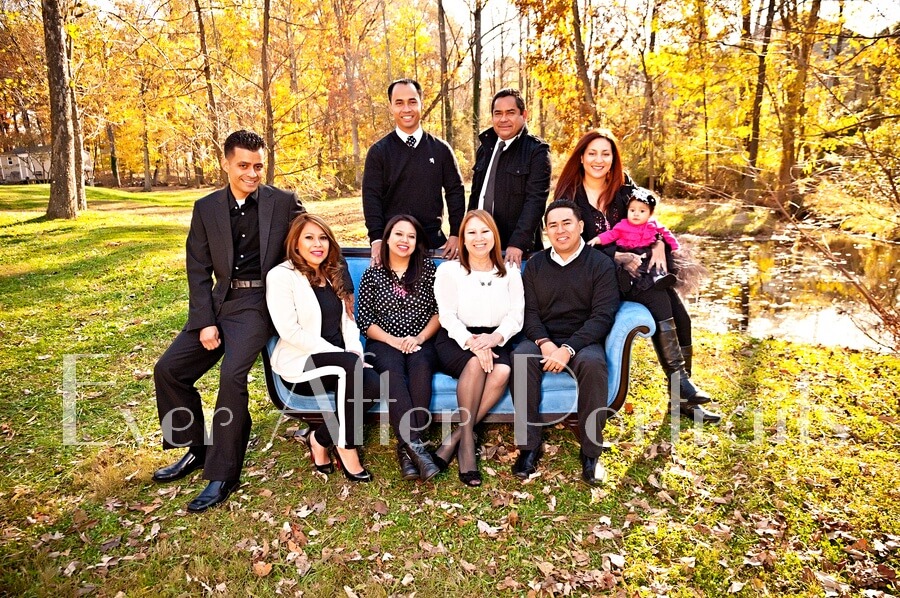 Portrait of of multigeneration family in our outdoor studio.






Mother surrounded by her children in our autumn garden.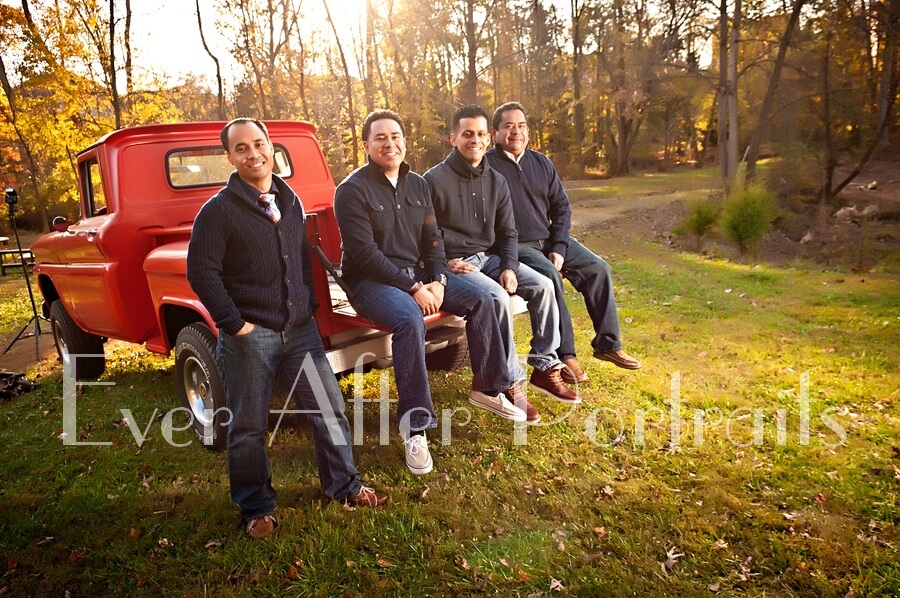 Men love trucks! This fun shot of the male members of the family sitting on the back of our big red truck!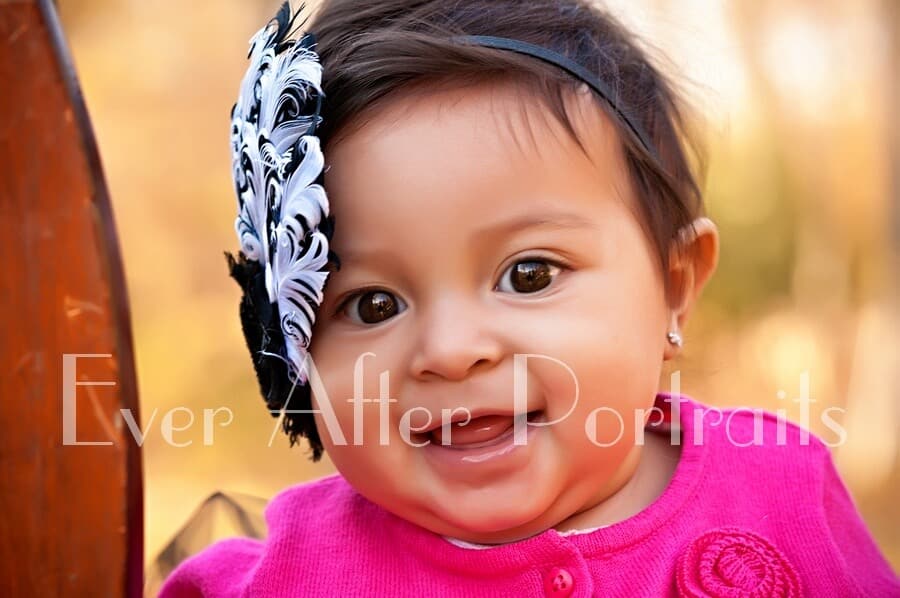 Little Lyla all smiles posing for her closeup portrait!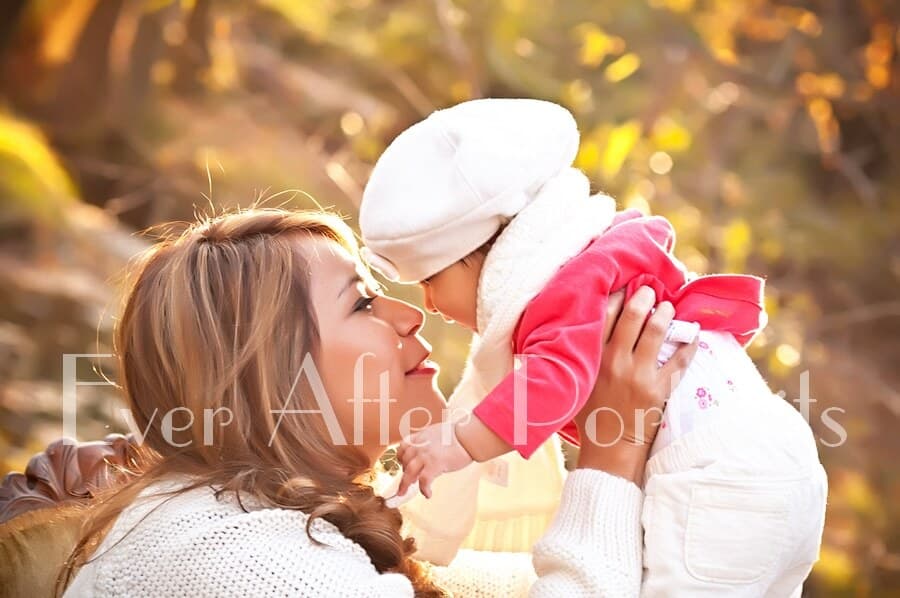 Aunt Karen bonds with her little niece, Lyla during this three generation family portrait session.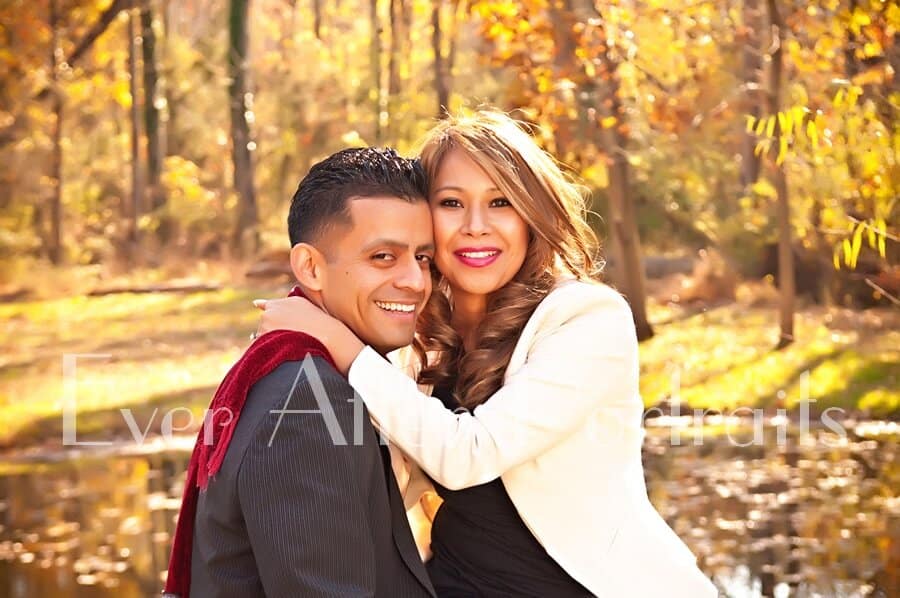 Happy couple enjoying time with their family.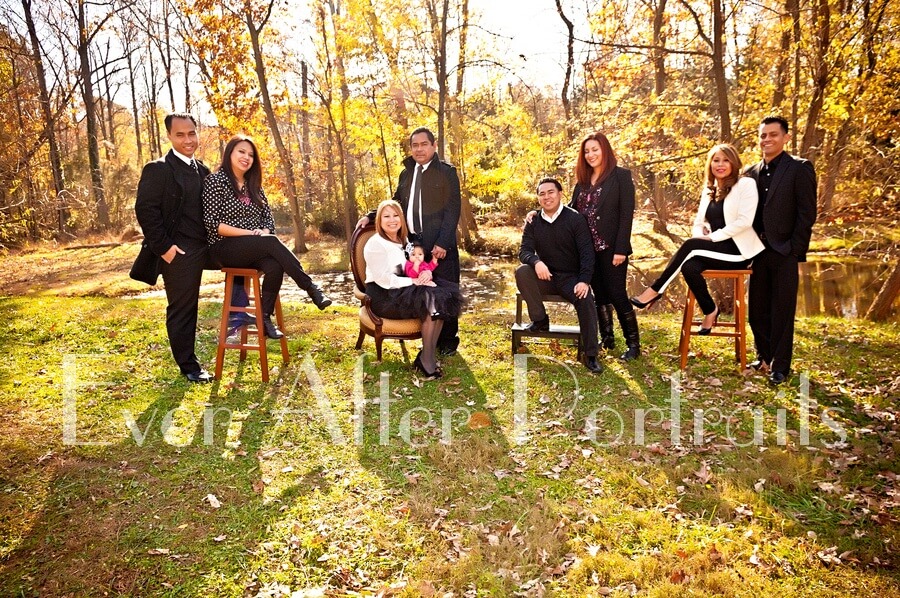 On this gorgeous autumn day, there was happiness without limit as Grandma holds her adorable granddaughter surrounded by her husband and children.



Ever After Portraits is comprised of Mindy and Joriana Belcher, a mother-daughter photography team located in Northern Virginia. They specialize in candid, emotional and artistic images.
Family means everything and capturing those precious moments to preserve forever will mean family heirlooms for you to share for years to come.
Best,
Mindy & Joriana – Contact Us!