Are you searching for someone to take Family Photos near Sterling VA, the best photographer that will take professional portraits?
Autumn is upon us again and with the leaves changing color, it is a perfect time to come to our outdoor studio for a family portrait session.

It was an enjoyable experience getting to know the Fontaine family. Barbara, Greg and their three children, Corey, Will and Joelle. The Fontaines love sports especially watching football on Sunday afternoons and going to the movies as a family. Barbara's mother joined in the fun too so this three generation session had a lot of memorable moments.

With the holidays fast approaching, now is the time to call and book your family portrait session. Family like branches on a tree, all grown in different directions yet the roots remain as one. Documenting your family tree with candid images is an investment that will bring you so much happiness for many generations.

Check out and like our Facebook page to see more family portrait sessions.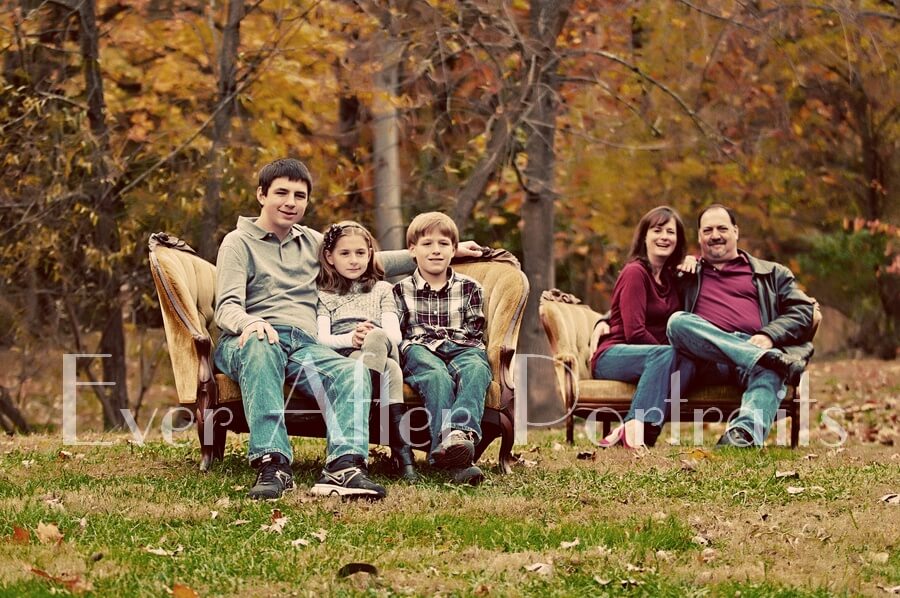 The Fontaine family relaxing in the autumn garden.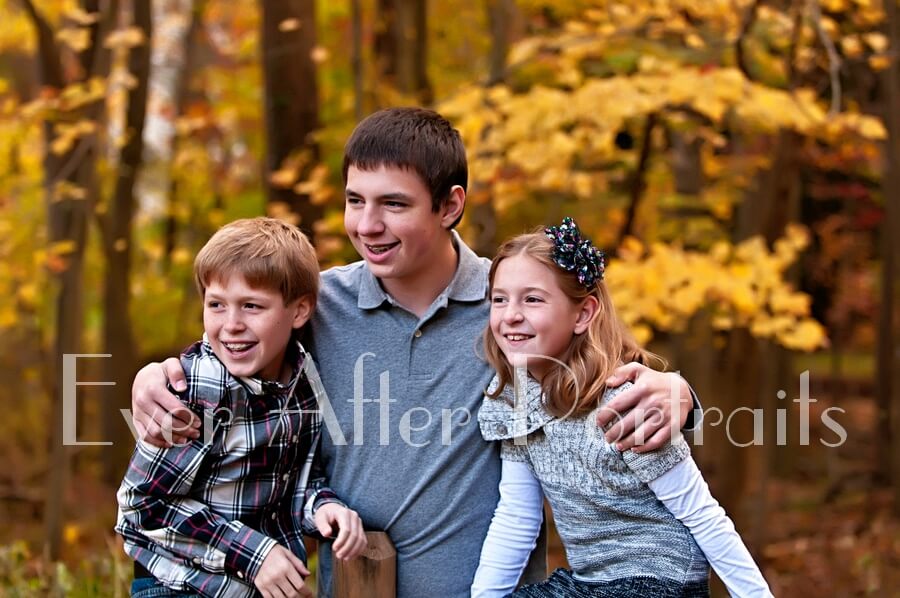 Happiness without limit, Will Corey and Joelle together outdoor, faces smiling and careless.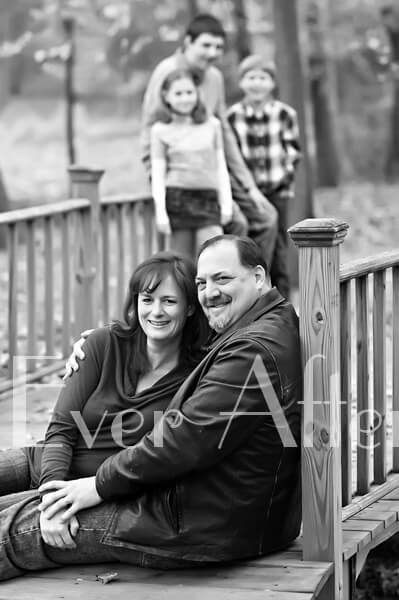 Barbara and Greg sitting on the bridge in the outdoor studio with their children watching in the background.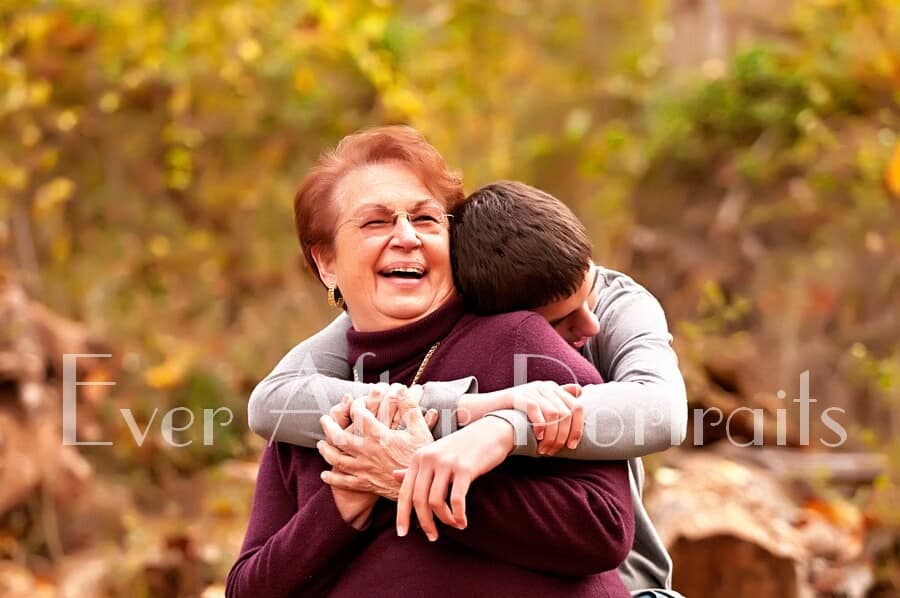 Grandma enjoys a big hug from grandson, Corey in this heart touching image.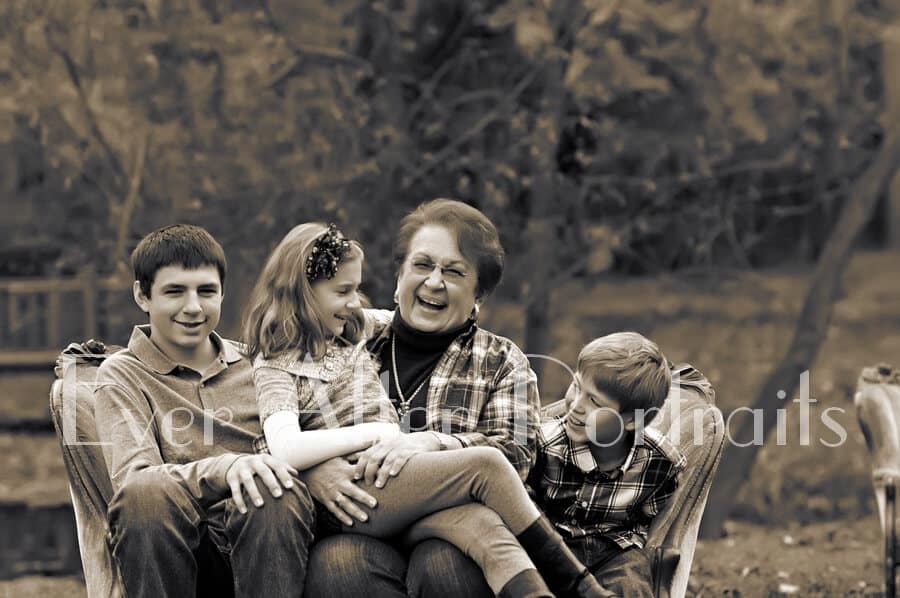 Fun time for Grandma to be with her three grandchildren in this autumn image.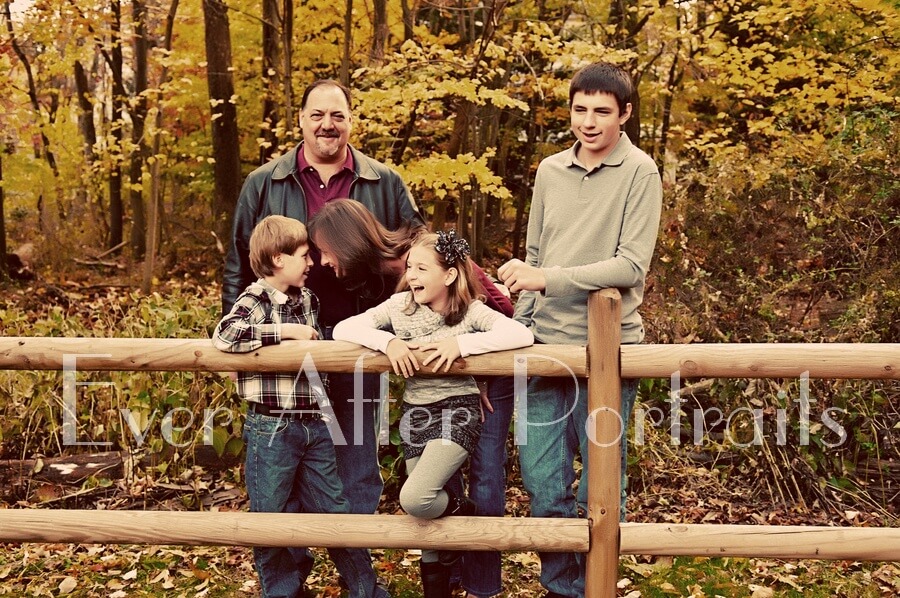 The Fontaines joking and laughing during their outdoor portrait session.


Ever After Portraits is comprised of Mindy and Joriana Belcher, a mother-daughter photography team located in Northern Virginia. They specialize in candid, emotional and artistic images.
Family means everything and capturing those precious moments to preserve forever will mean family heirlooms for you to share for years to come.

Best,
Mindy & Joriana – Contact Us!