Are you searching for a Portrait Studio near Cascades VA, perhaps searching through family photographer reviews?
Family relationships are the foundation of society. Documenting time spent together with images that will last for generations helps cement those special relationships.
Here are more fun images with the Peacock family as they explore our outdoor studio this autumn.
Check out and like our Facebook page for more awesome portrait sessions!
There is no doubt that it is around the family and the home that all the greatest virtues, the most dominating virtues of humans, are created, strengthened and maintained. – Winston Churchill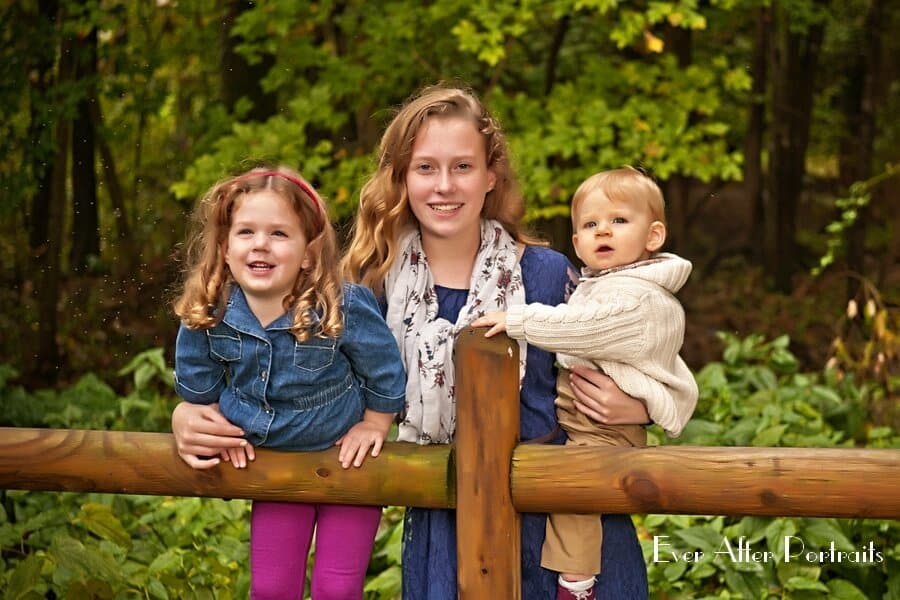 Big sister, Isis with Scarlet and Sam enjoying a gorgeous autumn day.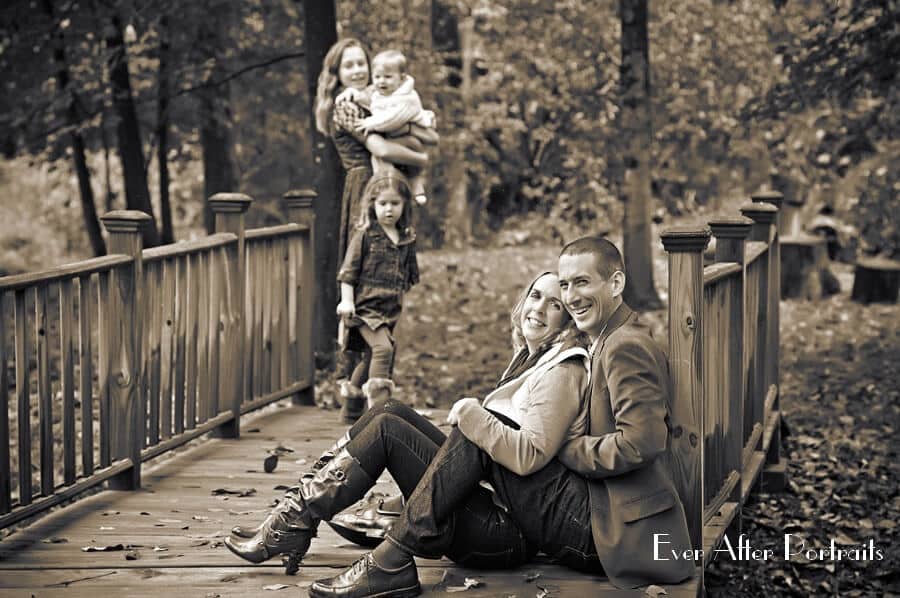 Mom and Dad relax and enjoy nature, while big sister, Isis watches Scarlet and Sam in the background.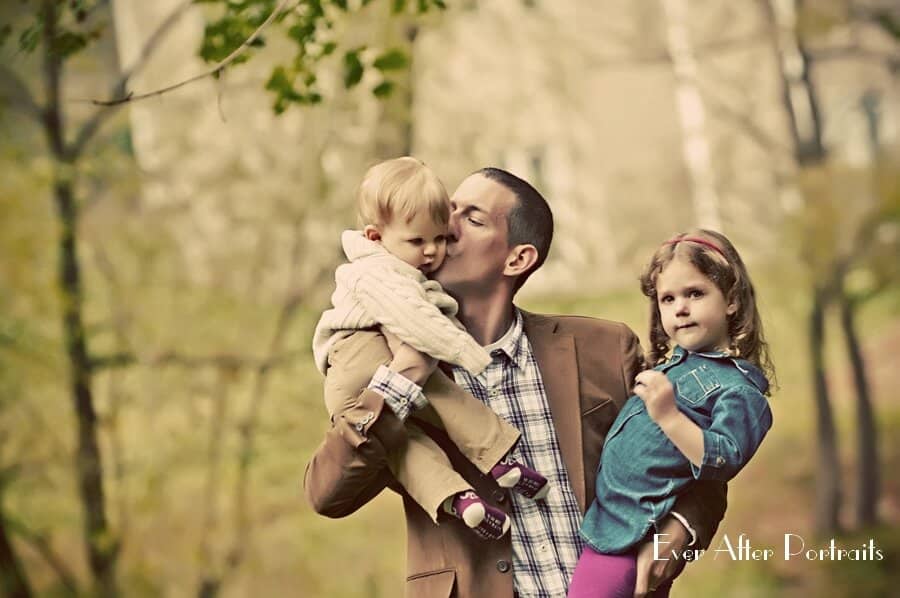 Play time for Sam and Scarlet as their dad scoops them up in his arms!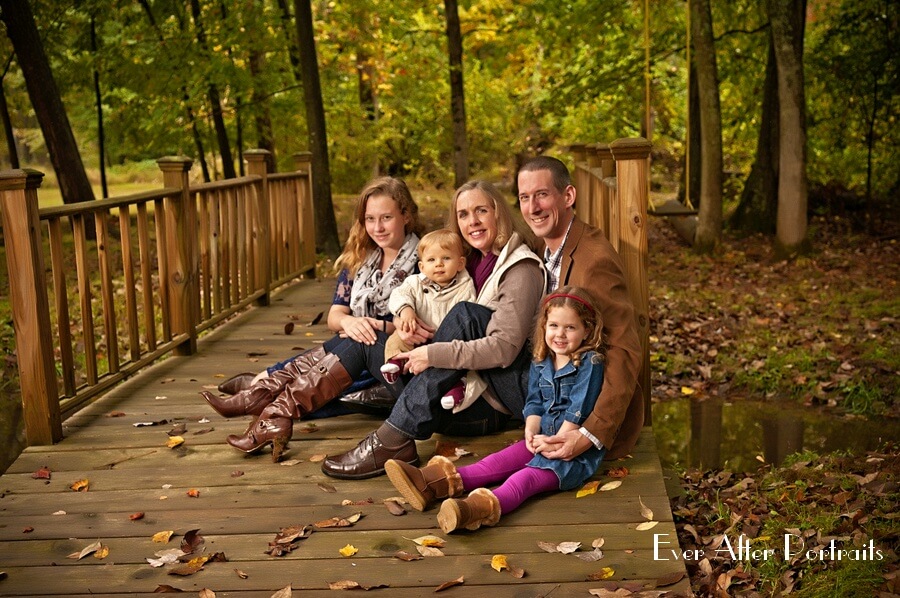 Cute family of five resting on bridge in a brisk autumn day.


Ever After Portraits is comprised of Mindy and Joriana Belcher, a mother-daughter photography team located in Northern Virginia. They specialize in candid, emotional and artistic images.
Family means everything and capturing those precious moments to preserve forever will mean family heirlooms for you to share for years to come.

Best,
Mindy & Joriana – Contact Us!