Ever After Portraits is a family photographer located in Sterling, in Northern VA. As a photographer, we know how much a special family photo means to you!

Here are some suggestions for family fun in Washington, D.C.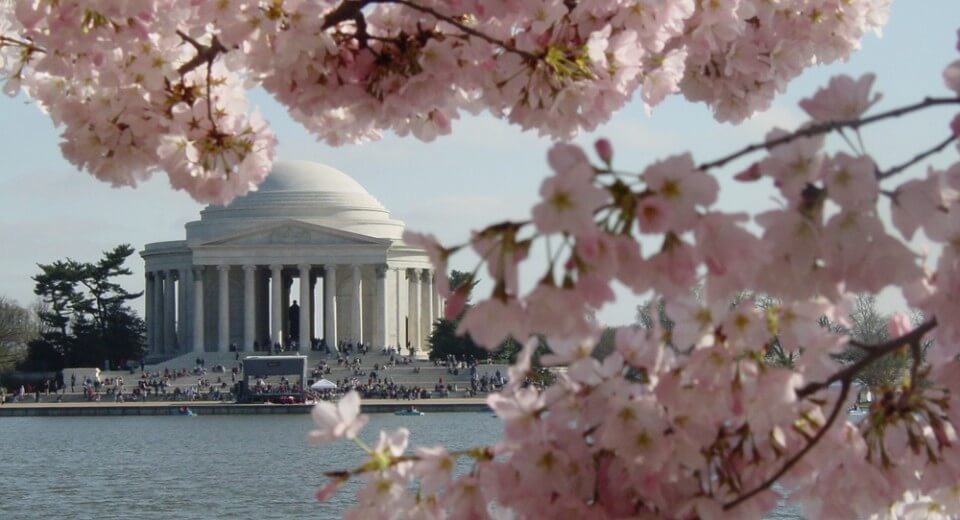 After this long winter, spring is finally here. Time to go out and enjoy quality time with the family while your children are on spring break from school. Don't forget to bring your camera to capture those special moments!

Washington, DC is a great place to explore with kids. There are tons of things to do,  here are suggestions from  15 Best Places to Go with Kids in the Washington DC Area.

One of the most kid-friendly places to visit in Washington, DC is the National Zoo where you can see more than 400 different species of animals. The National Zoo is set within the beautiful Rock Creek National Park and is a part of the Smithsonian Institution. Admission is FREE! Favorite animals include giant pandas, elephants, Komodo dragons, lions, giraffes, bears and orangutans. Daily programs include animal training, feeding demonstrations, and keeper talks. One of my favorite places to go is see the pandas to check out to see how Bao Bao is doing.

At this favorite Smithsonian museum, kids enjoy examining a wide variety of artifacts including an 80-foot dinosaur skeleton, an enormous prehistoric white shark, and a 45-and-a-half carat jewel a known as the Hope Diamond. The Discovery Room is a great hands-on display for young children. Feel the skin of a crocodile, examine the jaws and teeth of different animals or try on clothes from around the globe.   Spend some time at the Insect Zoo, see live insects on display and check out the daily tarantula feedings.

The National Air and Space Museum displays the largest collection of air and spacecraft in the world. Visit with the whole family and learn about the history, science, and technology of aviation and space flight. For an additional fee, there are IMAX films, planetarium shows and simulators you can climb inside and experience the thrill of flight. Children will marvel at the lifesize exhibits such as the 1903 Wright Flyer and the Apollo 11 Command Module Columbia. The museum hosts regular Family Days that offer a wide variety of hands-on activities, presentations, and opportunities to meet pilots, astronauts, and scientists. Story times are available for kids ages 2 to 8. Museum staff and volunteers read stories about famous aviators, hot-air balloon flights, trips to Mars, characters visible in the night sky, or creatures that have their own wings .

The Smithsonian's Discovery Theater, located in the Ripley Center on the National Mall in Washington, DC, is a live theater geared towards school-age children. Classic stories and folktales are told through puppet shows, storytellers, dancers, actors, musicians, and mimes. Most shows are Mondays through Fridays, 10 a.m. and 11:30 a.m. The theater is accommodates groups as well as families

The  American History Museum is a great place for kids of all ages to use their imaginations and learn about our nation's history. Head to the the Spark! Lab, a hands-on science and invention center and America on the Move where you'll see how transportation shaped America. The museum hosts a wide range of family-friendly programs ranging from demonstrations and lectures to storytelling and festivals

The Bureau of Printing and Engraving is where you can watch real money being printed! See how U.S. paper currency is printed, stacked, cut and examined for defects. Tours are every 15 minutes, Monday through Friday, 9:00 a.m. to 2:00 p.m. from September through February and from 9:00 a.m to 6:00 p.m. from late March through August. The tour lasts just 40 minutes so it is appropriate for kids of all ages. No tickets are required

 The Washington Monument is one of the region's most popular attractions. Free time assigned tickets are required. Advanced tickets are available. This is one of my favorite places to view our nation's capitol.

The Tidal Basin is a beautiful place to spend a few hours in the heart of Washington DC. During the warmer months of the year, kids enjoy paddle boating as a break from traditional sightseeing. You can also visit the Jefferson Memorial and the FDR Memorial and learn about a few of our most prominent historic leaders. The Tidal Basin is a man- made inlet adjacent to the Potomac River.  Now during the Cherry Blossom festival is a perfect time to visit and take photos of the gorgeous trees in bloom.

Glen Echo Park is near Bethesda, Maryland offers year-round activities in dance, theater, and the arts for the adults and children. There are concerts, demonstrations, workshops, and festivals. The antique Dentzel carousel delights children May through September. Enjoy a puppet show at the Puppet Co. or a children's theatrical performance at Adventure Theatre. This has been a favorite of many generations and has something for everyone.

Six Flags America offers a full day of fun just 30 minutes from downtown Washington, DC. This theme park features more than 100 rides, shows and the area's largest water park. The park is open April through October.  If you love the water this is the place to go!

If you are a sports fan now is the time to check out and see about going to a Washington Nationals game.  After all baseball is America's favorite pastime! Fresh air and hot dogs and a great place to bond with your kids.

If theater is your passion, then  the Imagination Stage, located in Bethesda, MD, offers year-round productions of modern and classic plays and classes in drama, acting, dance musical theatre, and filmmaking for children of all ages. The organization also offers summer theatre camps that give campers the opportunity to take part in a full production of a musical or play

Wolf Trap Foundation and the National Park Service present 70 performances from late June through early August at the Children's Theatre-in-the-Woods in Vienna, Virginia. Family-friendly performances, including music, dance, storytelling, puppetry, and theater are held at 10 am and 11:15 am, Tuesdays through Saturdays. Wolf Trap provides year round concerts for all ages and definitely a must do this summer.

Nature Centers provide kids with lots of hands-on opportunities to explore our environment. From Rock Creek Park to Montgomery County, MD to Arlington, VA, year-round naturalist guided programs will give you insight into the natural habitat of the Washington, DC area. Story time programs introduce young children to subjects such as bird nests, bumble bees, turtles, frogs, butterflies or bats.

The Reston Zoo if you are looking for outdoor activity in Northern VA is  a thirty-acre zoo in the heart of Fairfax County, VA, is great for small children. The petting zoo allows your child to enjoy the animals on a personal level.  There are alligators, camels, reptiles, zebras, antelope, bison, ostrich, and lots more.

Whatever you decide to do enjoy the beautiful weather and have a wonderful time with your family!

Ever After Portraits is comprised of Mindy and Joriana Belcher, a mother-daughter photography team located in Northern Virginia. They specialize in candid, emotional and artistic images.

Family means everything and capturing those precious moments to preserve forever will mean family heirlooms for you to share for years to come.

Best,

Mindy & Joriana – Contact Us!